Rebel Wilson Flaunts Her Fit Physique In Curve-Hugging Black Leotard Following 60-Pound Weight Loss Transformation
Article continues below advertisement
"She's glamorous on set today," Wilson captioned a sexy selfie via her Instagram Story on Tuesday, April 27. The actress got a little cheeky by flashing her backside to the camera and stuck her tongue out making a funny face.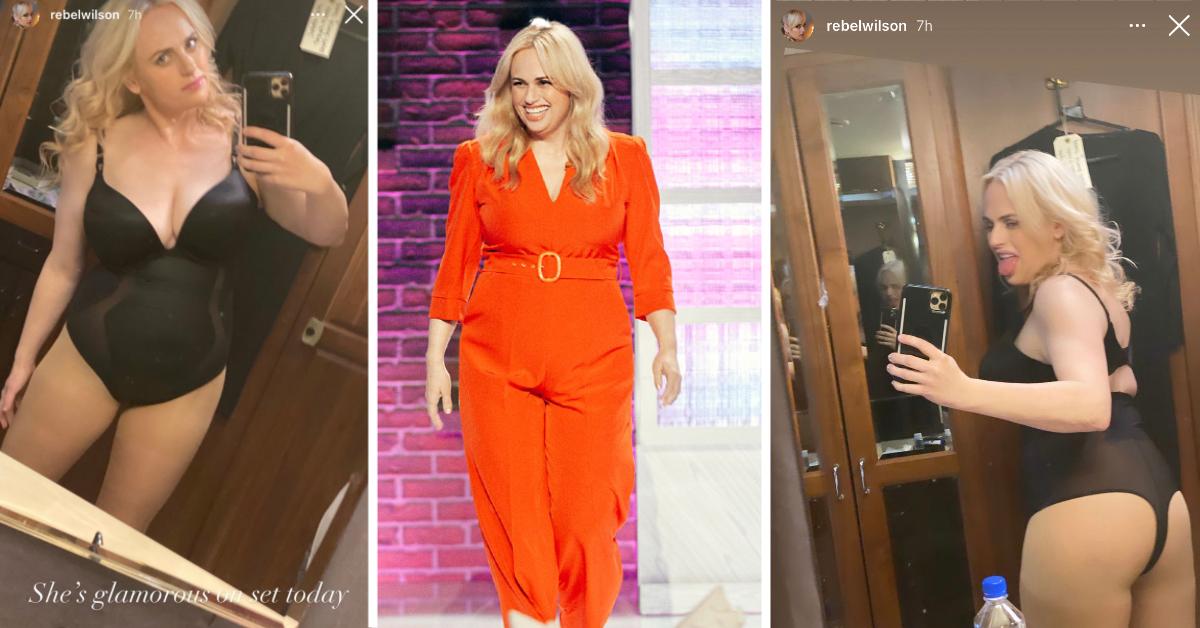 Article continues below advertisement
The Pitch Perfect star lost the jaw-dropping amount of weight during a time she declared was her "year of health." The 41-year-old revealed that making a few simple life changes but cutting out sweets and adopting a healthy relationship with working out allowed her to shed the weight and keep it off.
Article continues below advertisement
Last month, the actress posted to her Instagram Story that although she has self-professed "chocoholic" tendencies, she's been careful about watching her sugary intake. One of her biggest challenges was being so busy with her career that she wasn't able to find time to work out. Now, the blonde beauty has been squeezing in simple routines in between takes on set to keep her body moving.
Article continues below advertisement
The Aussie actress recently revealed that having a target goal weight in mind is what helped keep her motivated. "Even though it's not about a number, it's about being healthy, I needed a tangible measurement," she added.
MORE ON:
celeb weight loss
Article continues below advertisement
Following her weight loss transformation, the Pooch Perfect alum opened up about how surprised she was by the reactions she received from fans by sharing her journey publicly on social media — and how people started to treat her differently.
"I liked to think I looked good at all sizes," Wilson said on The Morning Crew with Hughesy, Ed and Erin. "And I've always been quite confident, so it's not like I wasn't confident and now I'm super confident."
Article continues below advertisement
One thing that did change? "What's been interesting is how people treat you. Sometimes being bigger, people didn't necessarily look twice at you," she said. "Now that I'm in good shape, people offer to carry my groceries to the car and hold doors open for [me]."
This led her to ponder whether people of smaller sizes have these daily interactions without even realizing it. "That, to me, has been really interesting," she concluded.