LIVING
$29.5 Million Residence In Prince Harry & Meghan Markle's Neighborhood Hits The Market — Tour the Glamorous Estate Known As California's 'Palace Of Versailles'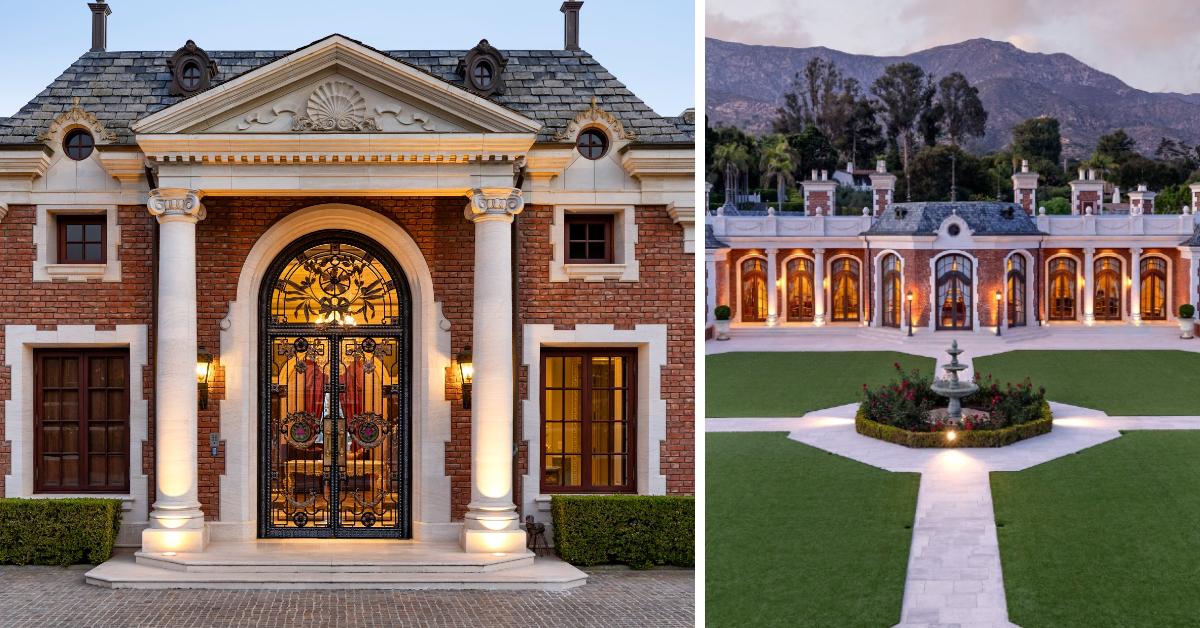 Article continues below advertisement
The luxury mansion — infamously called the "Palace of Versailles" — is located in the royal's Montecito, California (near Santa Barbara) neighborhood and is currently on sale for a whooping $29.5 million according to the New York Post.
The chateau-style home sits on nearly 2 acres and comes equipped with 12,000 square-feet boasting ten bathrooms and five bedrooms.
Article continues below advertisement
The sprawling home also comes with a full-service wet bar, a gym, sauna, steam room, swimming pool, putting green and will soon have a state of the art movie theatre as well as a high tech security system.
Article continues below advertisement
The all inclusive estate features gold bathroom fixtures, antique style chandeliers, imported French marble countertops and brick features brought over from Italy. The marble features alone reportedly cost millions of dollars.
Among the many over-the-top amendities of the home — there is a Swiss bank vault in the butler's pantry and an underground tunnel leading to a wine cellar that can hold up to 200 bottles of wine.
Article continues below advertisement
The home — which is being listed by Berkshire Hathaway Luxury Collection — has a 1,000-year-old Carrara fountain that decorates the pictureque evergreen lawn adorned with roses.
Article continues below advertisement
Besides the Duke and Duchess of Sussex, the future owner's of this palace will be able to count superstars like Oprah Winfrey and Gwyneth Paltrow neighbors.
Scroll through the images below to see photos of California's Palace of Versailles:
Article continues below advertisement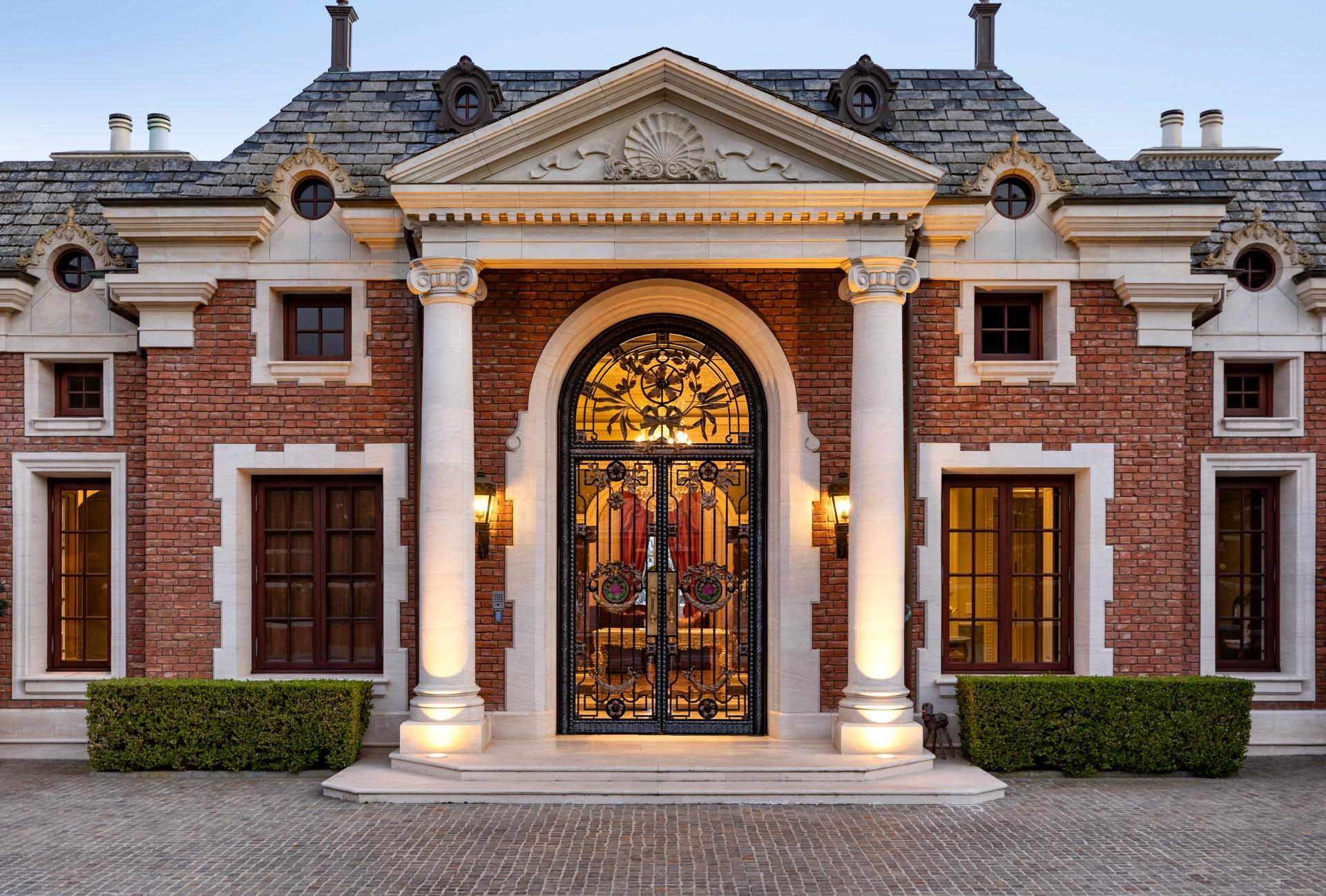 The stunning property is located in the Birnham Wood neighborhood of Montecito, in what's known as the "Golden Quadrangle."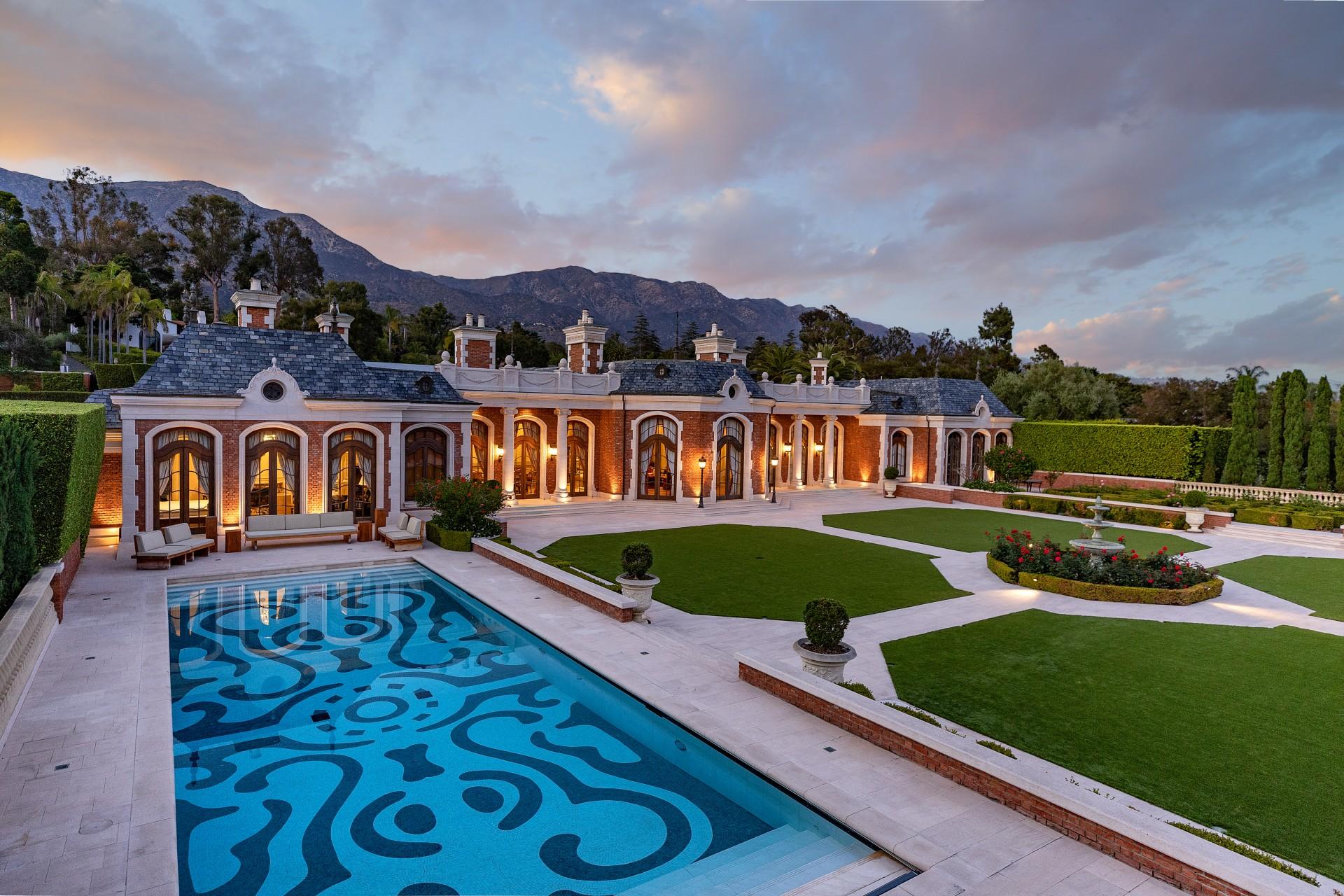 The exteriors are decorated with lush green grass where you can enjoy a dip in the pool or a walk through the small rose garden.
Article continues below advertisement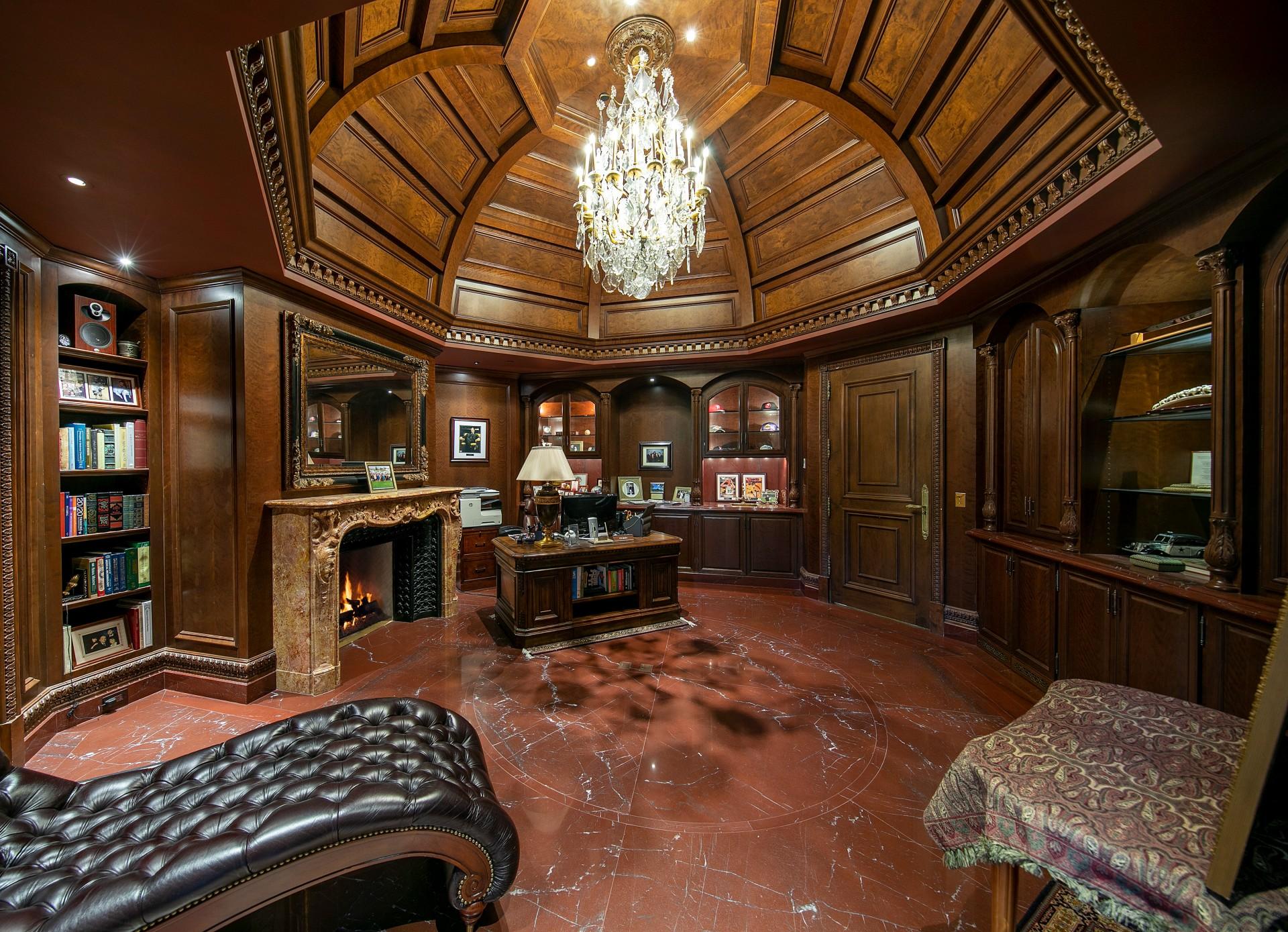 The house comes complete with soaring ceilings, large marble columns, intricately patterned hardwood floors, and glittering historic lighting.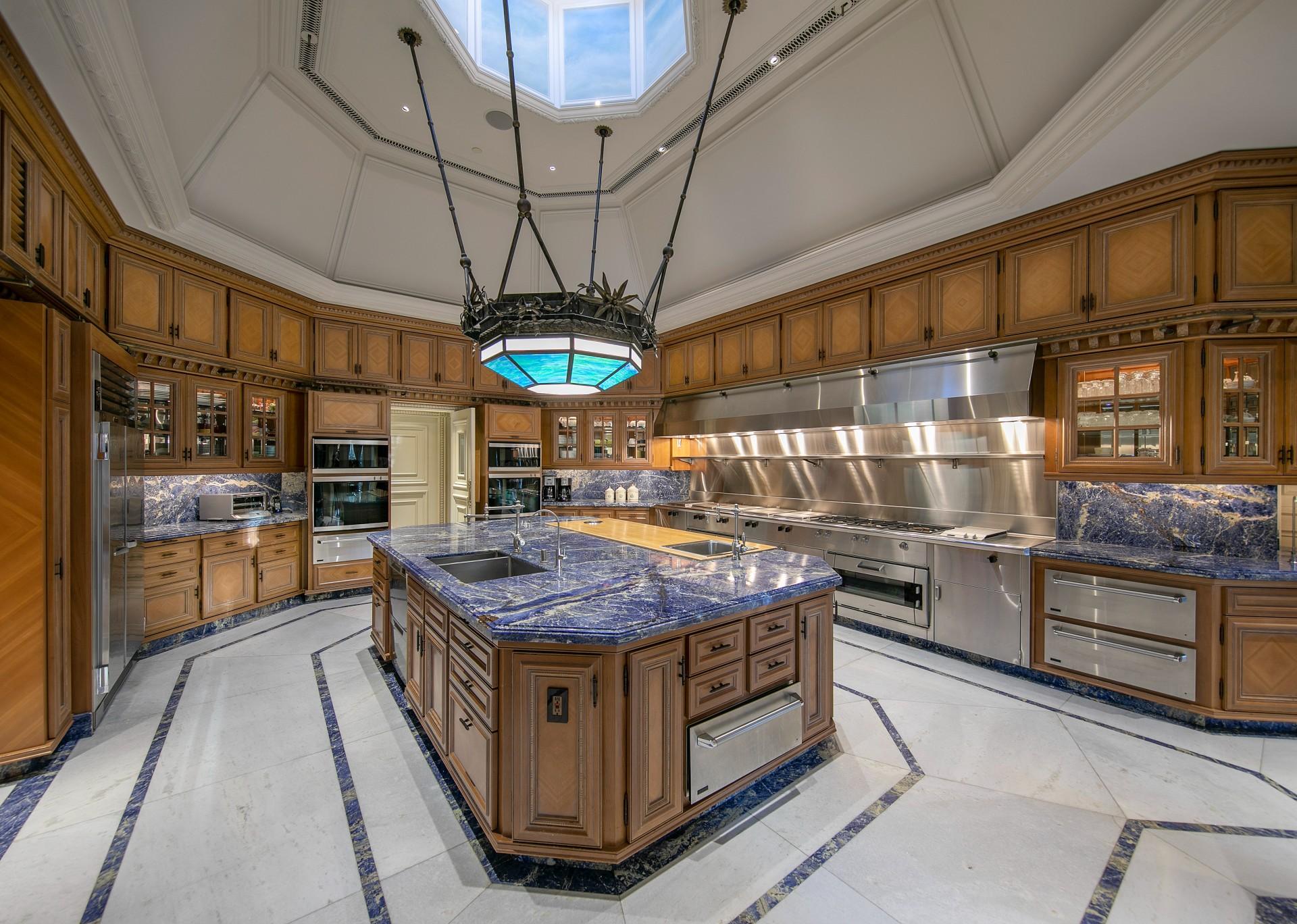 With marble imported from France, the large kitchen boasts more than enough room to prepare a feast fit for royalty.
Article continues below advertisement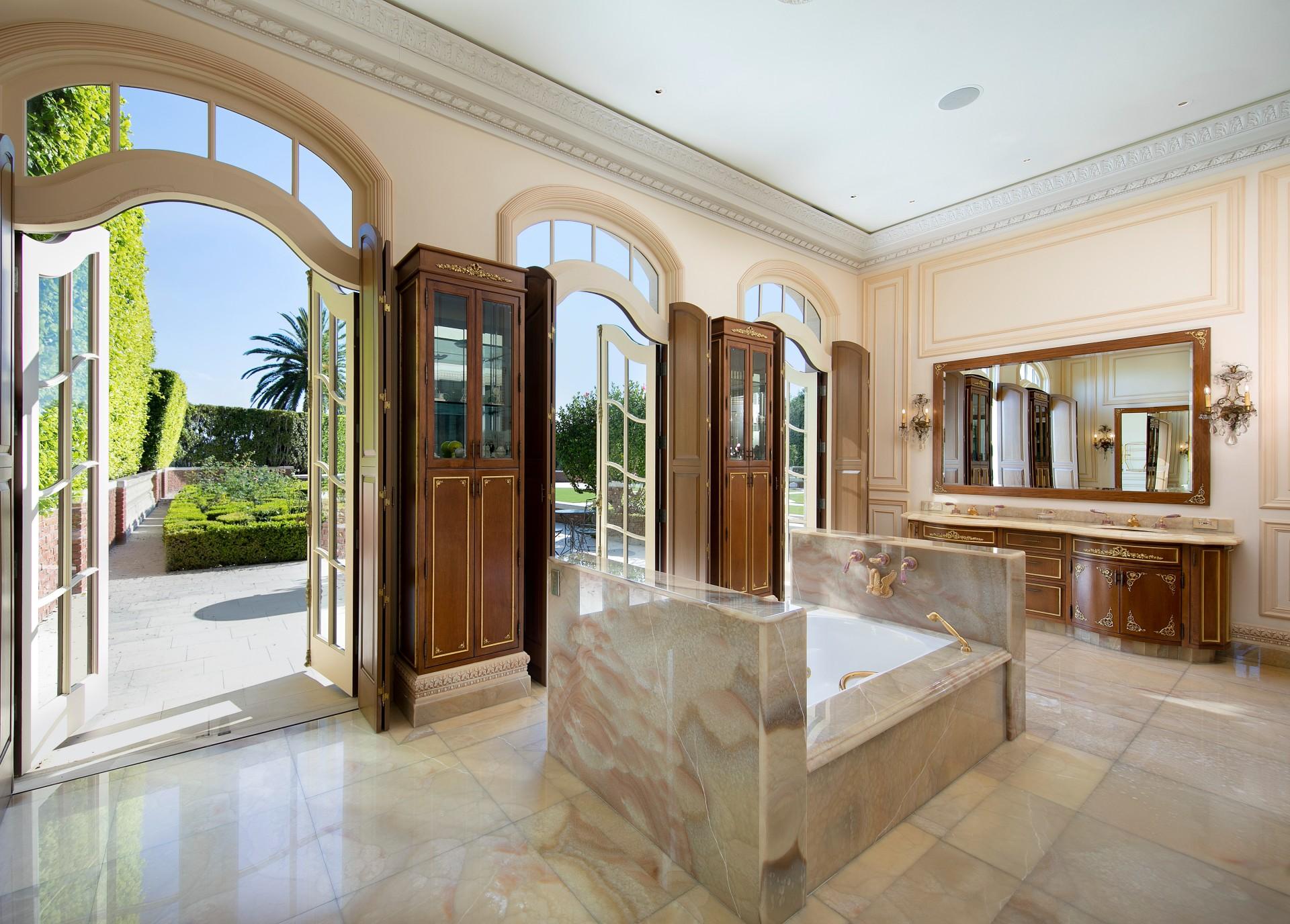 As you make your way through the detailed French doors, you can enjoy the scenic view of the Pacific and the Santa Ynez Mountains.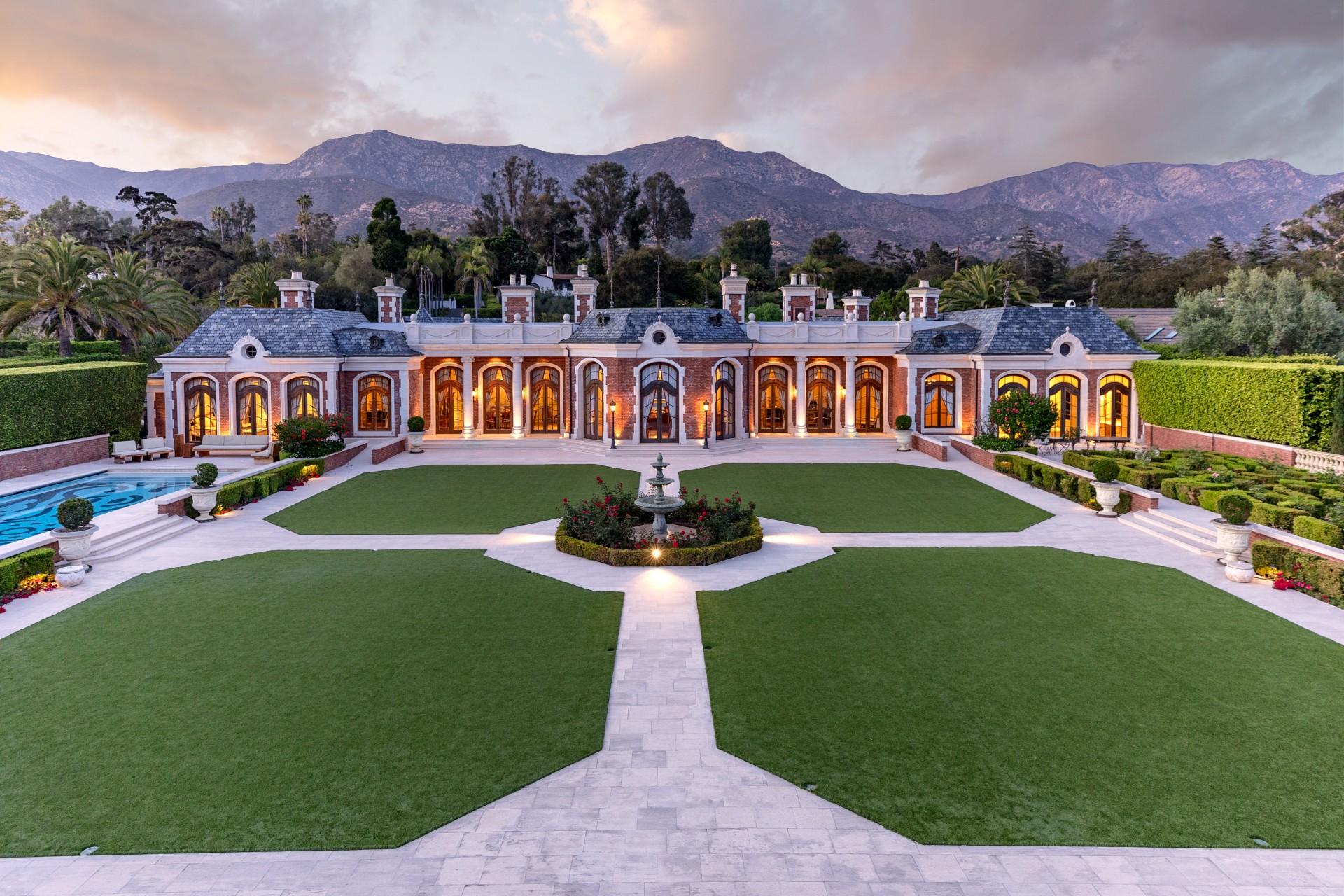 The romatic residence can all be yours for just a sum of $29.5 million.