Third Time's The Charm! Ricki Lake Wants Wedding Day With Ross Burningham To 'Have A Sense Of Intimacy'
Ricki Lake's been on cloud nine since beau Ross Burningham proposed in February — and an OK! source says the twice-married talk show vet can't wait to say "I do."
Article continues below advertisement
"They definitely want to get hitched this year, in the fall if not sooner," dishes the source, who adds that they're eyeing flashy venues in Beverly Hills and Malibu. "It'll still be special and have a sense of intimacy, but Ricki's already got well over 100 guests to invite and they could easily double it."
Lake, 52, dated the lawyer, 54, for a whirlwind six months before he popped the question with a stunning sparkler — while she was naked in her Jacuzzi! — and has gushed that he's "my person."
Article continues below advertisement
On May 25, the TV talker flashed her gorgeous ring (estimated to be worth up to $100,000!) on Instagram, calling her man a "stellar human." "#Engaged to my magnificent king," Lake captioned a selfie with her beau as she flaunted her massive rock. "I am officially the happiest woman in the land. My dear Ross, I choose you today and everyday! ✨✨✨♥️ #love #openheart #hope #happilyeverafter."
Article continues below advertisement
But prior to meeting Burningham, the Hairspray star felt unsure, after enduring so much heartbreak, that a lasting love was in the cards for her.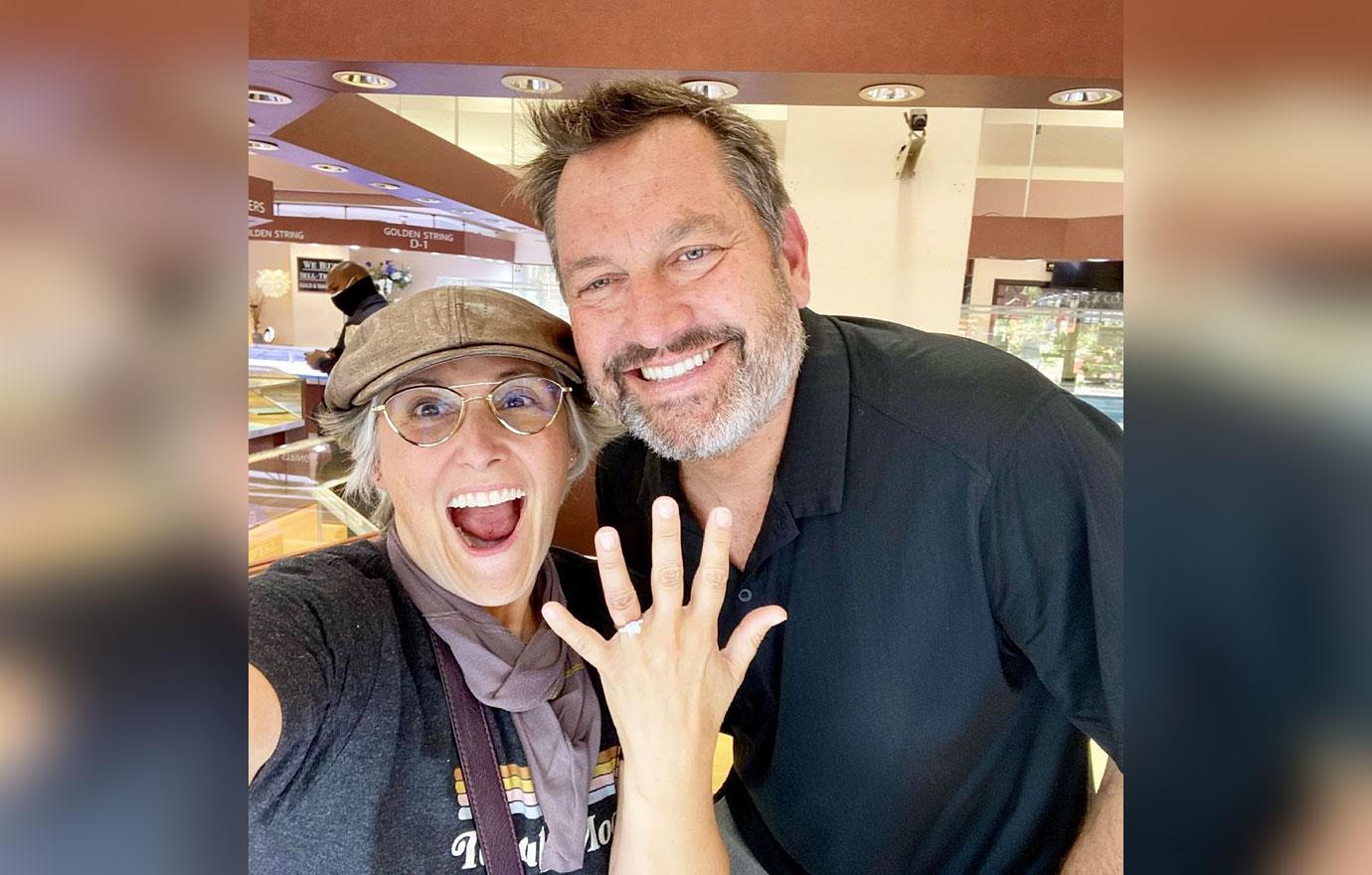 Article continues below advertisement
After her painful divorce from her first husband, illustrator Rob Sussman (with whom she shares sons Milo, 24, and Owen, 19), she married jewelry designer Christian Evans, who struggled with bipolar disorder.
Their relationship was strained. They split in 2015, but after he tragically took his own life in 2017, Lake confessed that she doubted love would find her again.
Article continues below advertisement
"I had true, unconditional love, so I'd like to have something along those lines again," she said. "But I feel like lightning doesn't strike twice."
It has, and then some! "What she's got with Ross is super special," says the source. "It's obvious how in love they are. They want to go all out with this wedding and make it the occasion of a lifetime."