'RIP To Our Sweet, Good Boy, Champ': The Biden Family Says Goodbye To Beloved German Shepherd
President Joe Biden and the First Lady have sadly said their goodbyes to a beloved White House family member.
Article continues below advertisement
The Presidential couple's German Shepherd, Champ, passed away "peacefully at home" on Saturday, June 19, according to a statement made on Twitter by Dr. Jill Biden.
Article continues below advertisement
In the tweet captioned, "RIP to our sweet, good boy, Champ. We will miss you always" the First Lady spoke fondly about their long-time furry friend, who was 13 years old and noticeably slowing down at the time of his passing. "Our hearts are heavy today as we let you all know that our beloved German Shepard, Champ, passed away peacefully at home."
"He was our constant, cherished companion during the last 13 years and was adored by the entire Biden family. Even as Champ's strength waned in his last months, when we came into a room, he would immediately pull himself up, his tail always wagging, and nuzzle us for an ear scratch or a belly rub."
Article continues below advertisement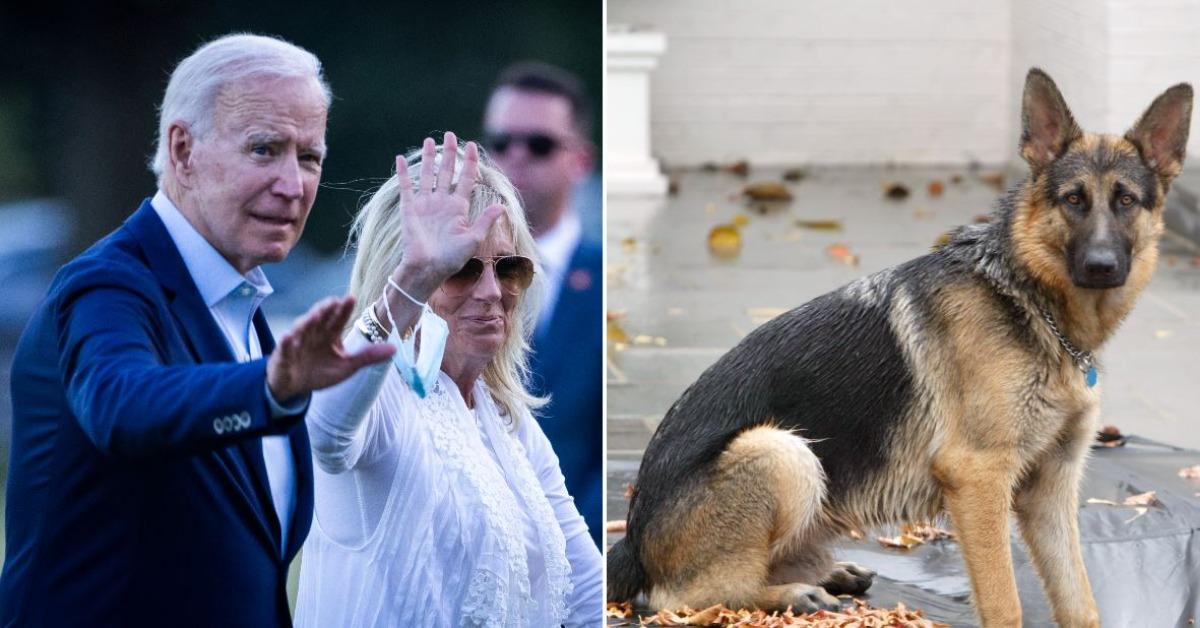 Article continues below advertisement
The statement went on to recall the energy and joyfulness of Champ's youth, saying that he was "happiest chasing golf balls on the front lawn of the Naval Observatory or racing to catch our grandchildren as they ran around our backyard in Delaware."
"In our most joyful moments and in our most grief-stricken days, he was there with us, sensitive to our every unspoken feeling and emotion." She ended the statement with the simple yet touching, "We love our sweet, good boy, and will miss him always."
Article continues below advertisement
The Biden's first brought Champ into their family shortly after Joe Biden was elected Vice President in the 2008 Presidential election alongside President Barack Obama.
The playful pup was named by the Biden's granddaughters, and often reminded the future President of a saying of his father's that he has occasionally quoted in his speeches, "Any time you get knocked down, champ, get up!"
Rest in peace, sweet boy.