STYLE
Double Take! First Lady Jill Biden Wears Same Dress For Joint Address As She Did On Inauguration Night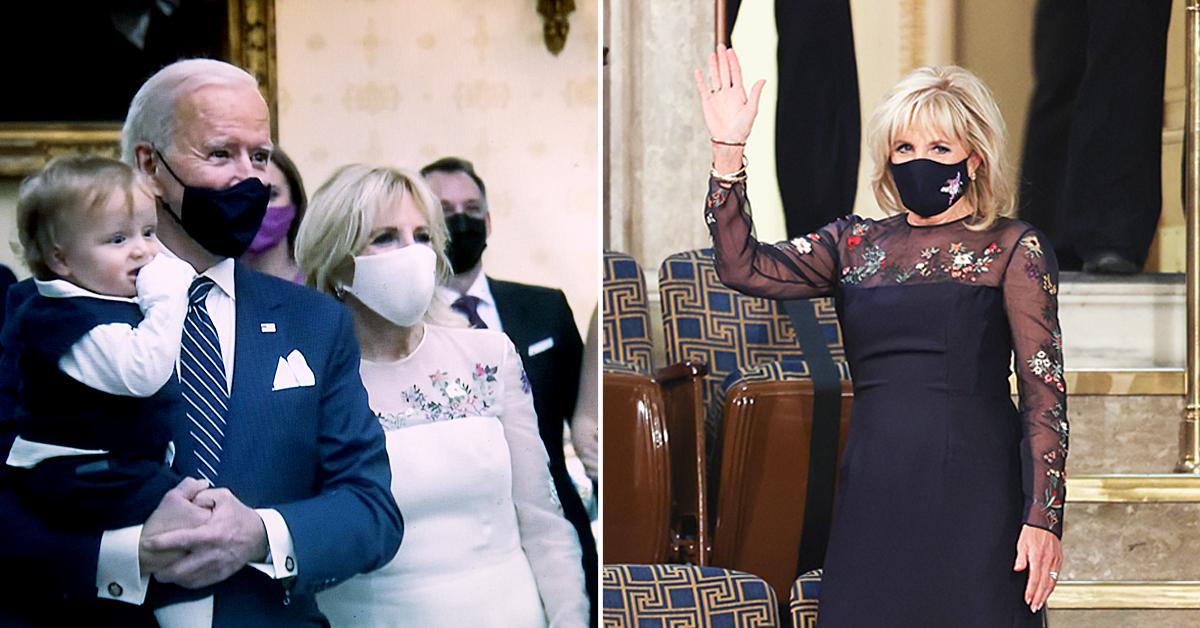 Article continues below advertisement
The First Lady was on hand for her husband Joe Biden's speech to the joint session of Congress on Thursday, April 29, at the United States Capitol in Washington D.C.
Article continues below advertisement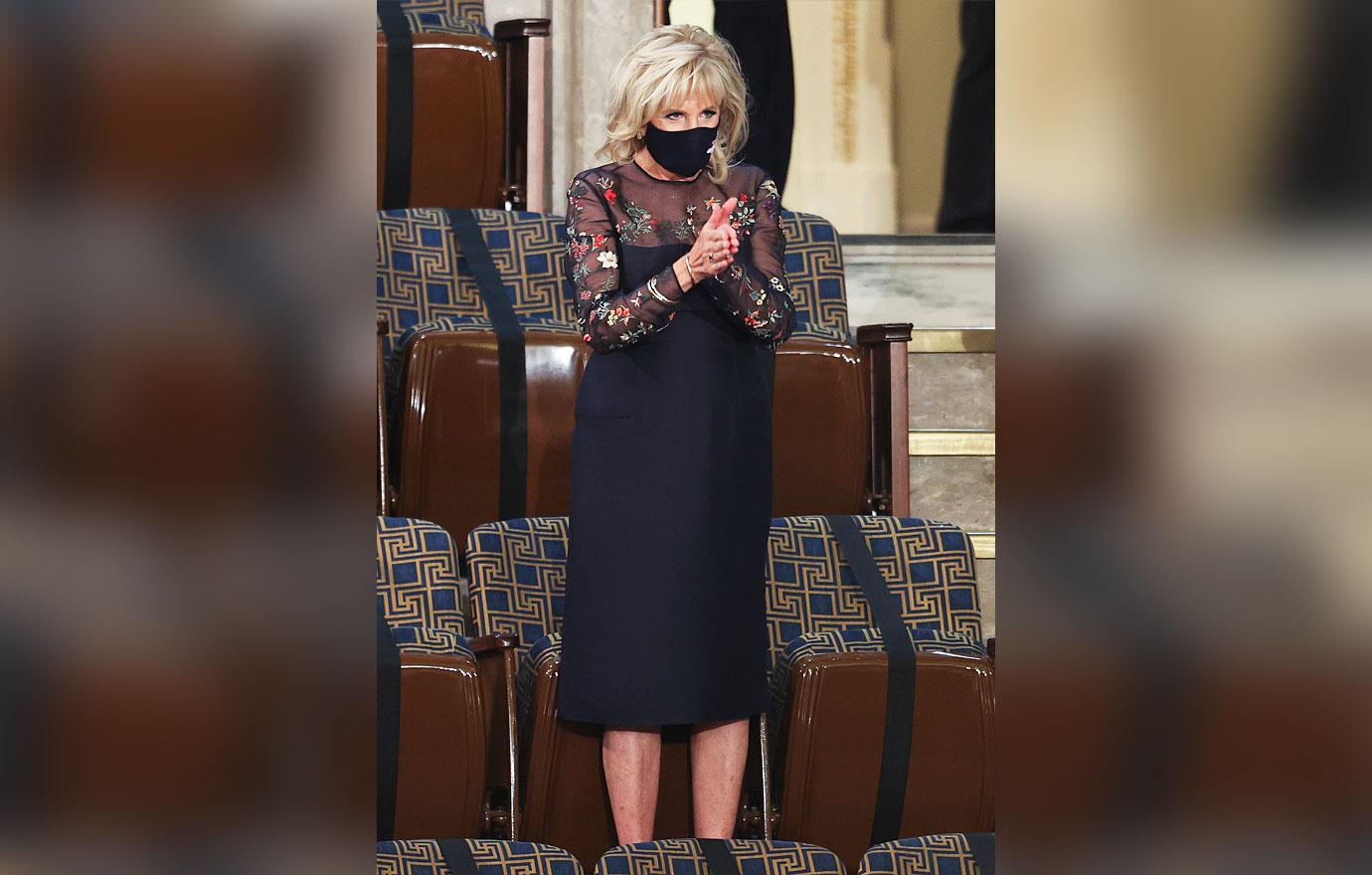 For her husband's big night, the sensational 69-year-old wore a beautiful navy Gabriela Hearst evening dress which featured long sleeves, an elegant sheer overlay and intricate floral embroidery. She accessorized with an embroidered face mask by LWPearl.
Article continues below advertisement
If the frock looks familiar, it may be because that she wore the same one, only in a cream color, back in January when she first entered the White House. On inauguration night, the FLOTUS teamed the dress with a matching embroidered cashmere coat and SJP by Sarah Jessica Parker pumps.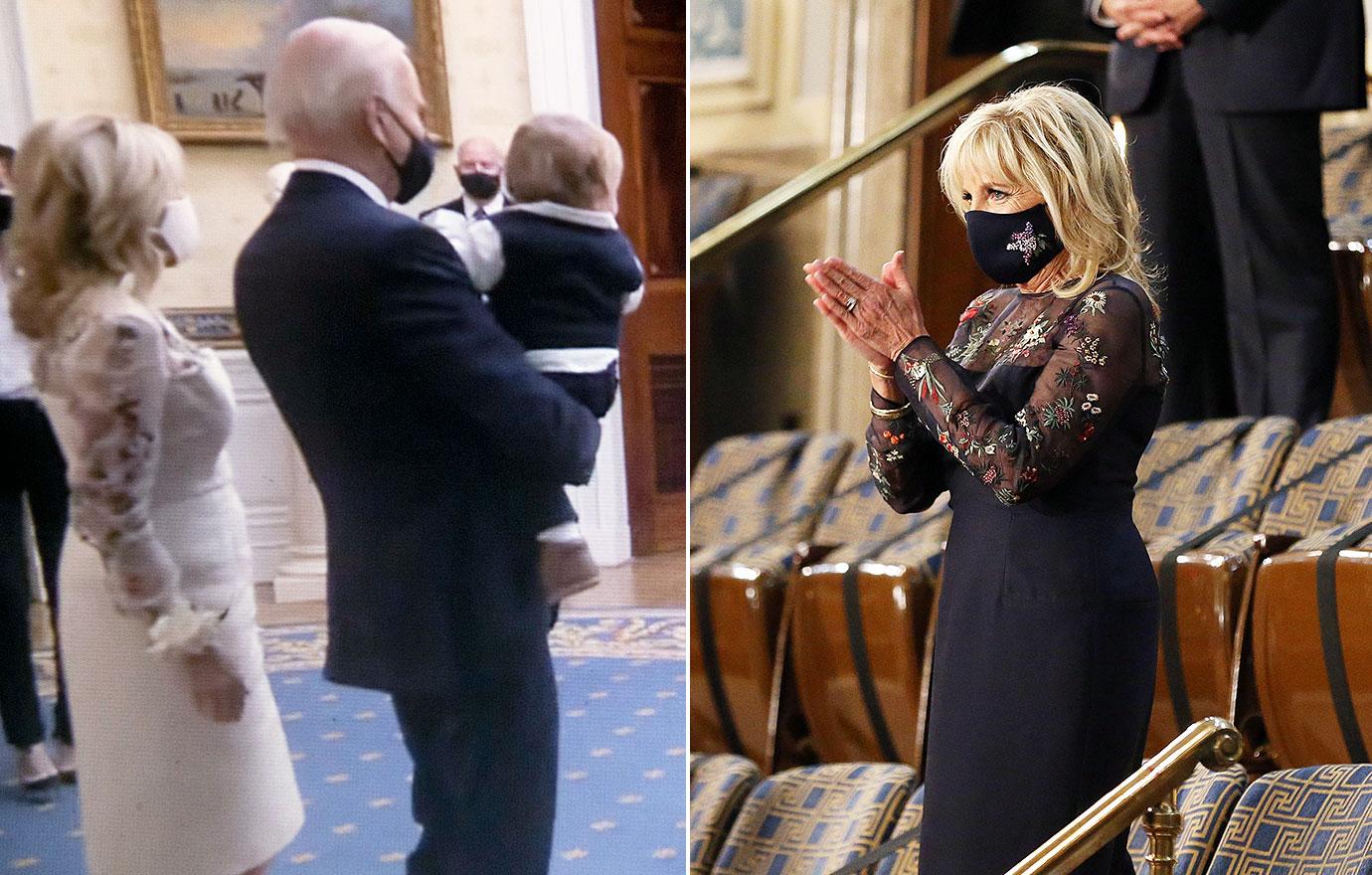 Article continues below advertisement
At the time, the Uruguayan designer described the eco-friendly dress' message of one of unity with the embroidery reflecting the federal flowers of every state and territory of the United States of America.
Article continues below advertisement
"On the dress, the embroidery is placed on the silk organza neckline and arms," she explained. "The body of the dress is constructed in silk wool cady. The Delaware flower is positioned at the heart level of The First Lady, from there, all the other flowers branch out."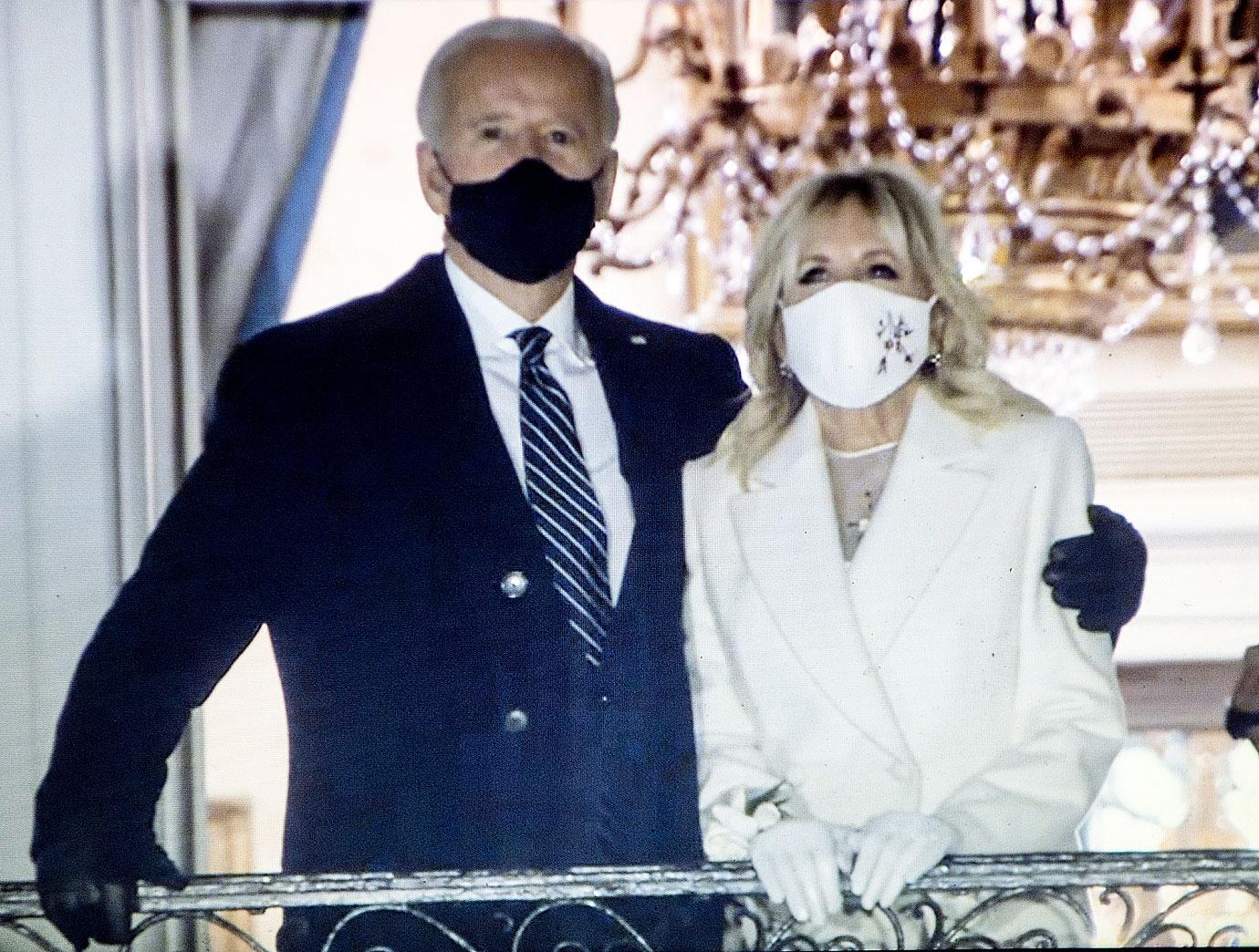 Article continues below advertisement
Each flower reportedly took approximately two-four hours to embroider, and specific placements and color selections were carefully studied for weeks.
Naomi Biden, one of the President's grandchildren, seemed to approve of the educator's revamp of the inauguration look. "Normally she's the one grading, but tonight Dr. B is getting an A+," she tweeted, with a screenshot of the First Lady on Wednesday evening.