Did 'Mayhem' And 'Glamorous Women' Get In The Way On Rocker Rod Stewart's Road To Success? New Doc Charts His Rise
Rod Stewart remains "Forever Young" through his iconic music, which is celebrated in Rod Stewart: Story of His Songs, premiering Sunday, February 28, on REELZ.
Members of the Rod Stewart band, and the session musicians, engineers and producers who worked with him throughout his career, as well as the journalists and industry insiders who were on hand for his rise to fame, all join forces to discuss Stewart's incredible journey.
Article continues below advertisement
His story begins with "Sailing," which chronicles Stewart's move from the United Kingdom to America. He took this Sutherland Brothers track and reinterpreted it with the renowned Muscle Shoals musicians to make it an international hit.
Later, Stewart and his all-star band embarked on a string of large arena tours in America and Europe, where they were quickly developing a reputation for a rock-n-roll lifestyle.
"It was a lot of fun, for sure," says guitarist Bill Peek. "A lot of mayhem too."
The documentary goes on to explore Stewart's jaw-dropping 1978 hit "Do Ya Think I'm Sexy" and the ways in which it left fans and critics wanting more.
"It was totally the rock-'n'-roll thing that you imagined," says Carmine Appice, the drummer and co-writer of the song, which went to number one in seven countries.
THE BIGGER THE BETTER! ROD STEWART JOKED ABOUT ADDING INCHES "BELOW THE BELT"
Article continues below advertisement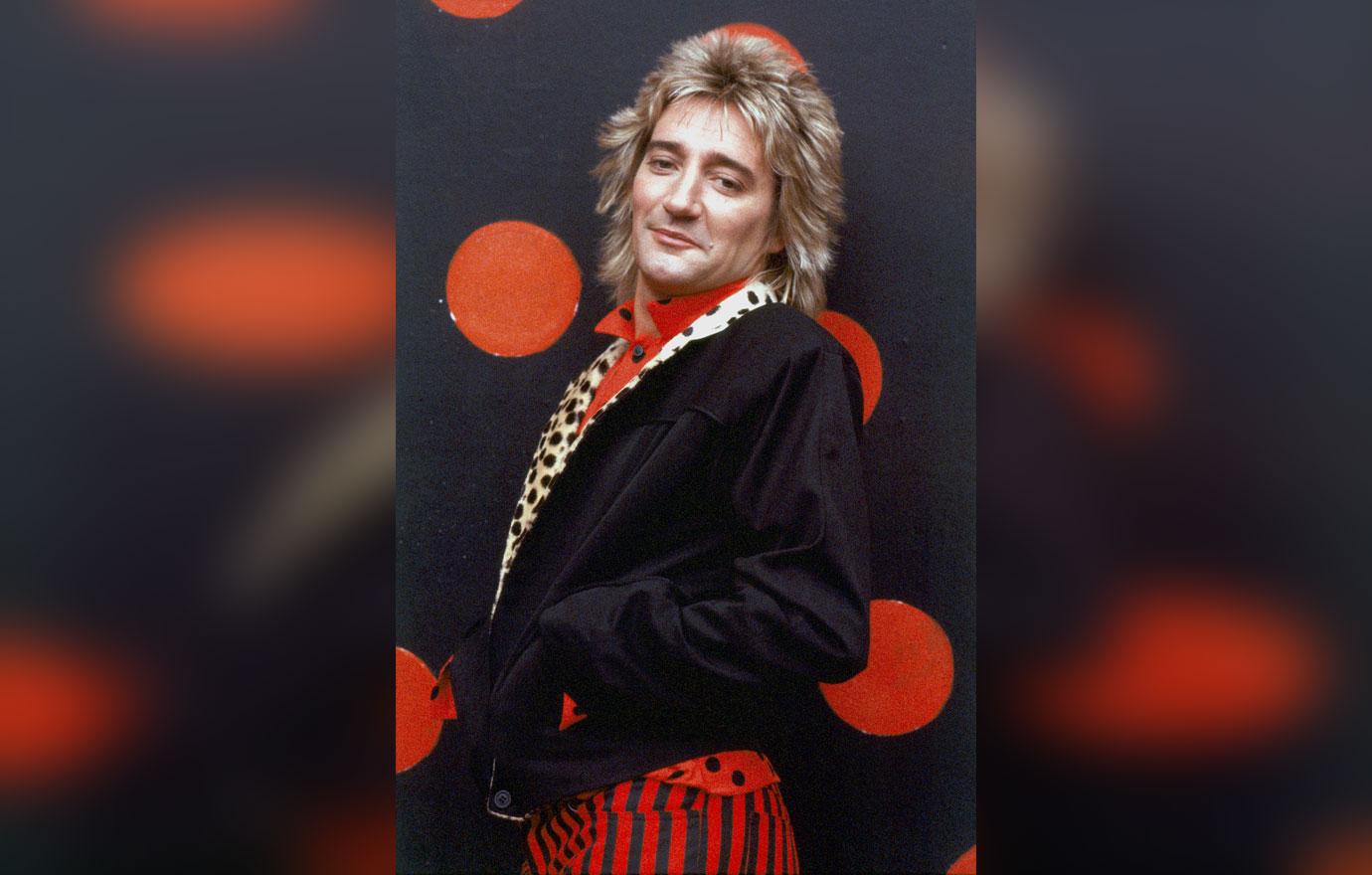 Stewart went on to adopt the popular synth pop sound to create "Young Turks," which tells the relevant story of a young couple who wanted to marry against the wishes of their family.
Not many people know how Stewart improvised the lines, "Young heart be free tonight. Time is on your side." The documentary explores the meaning behind the lyrics, as well as the hit's rise to the top five in the U.S.
Article continues below advertisement
No rock-'n'-roll story is complete without partying, and Stewart's mayhem amongst hot legs is no exception.
"Of course, it was fantastic," says guitarist Jim Cregan. "We partied, all the regular things that go on with rock musicians. There were girls everywhere you looked."
The secrets behind his love stories are revealed. No matter the escapades of his band, Stewart was still in a relationship with actress Britt Eckland. However, he was nevertheless linked with a string of other glamorous women, including his first wife, actress Alana Stewart; model Kelly Emberg; his second wife, model Rachel Hunter; and his third and current wife, model Penny Lancaster-Stewart.
DOTING DADS! LIONEL RICHIE, LENNY KRAVITZ AND MORE ARE CLOSE WITH THEIR DAUGHTERS
Story of His Songs allows for a recreation of these essential, seminal tracks that revealed Stewart's stage presence and how his unique vocal talents and intelligent songwriting skills defined the working-class boy made star.
Tune into Rod Stewart: Story of His Songs on Sunday, February 28, at 9 p.m. ET/PT on REELZ.
Watch REELZ on DIRECTV 238, Dish Network 299, Verizon FiOS 692, AT&T U-verse 1799 and in HD on cable systems and streaming services nationwide. Find REELZ on your local cable or satellite provider at www.reelz.com.