NEWS
Ryan Buttigieg: Discover Why He Is Considered The Elon Musk Of E-commerce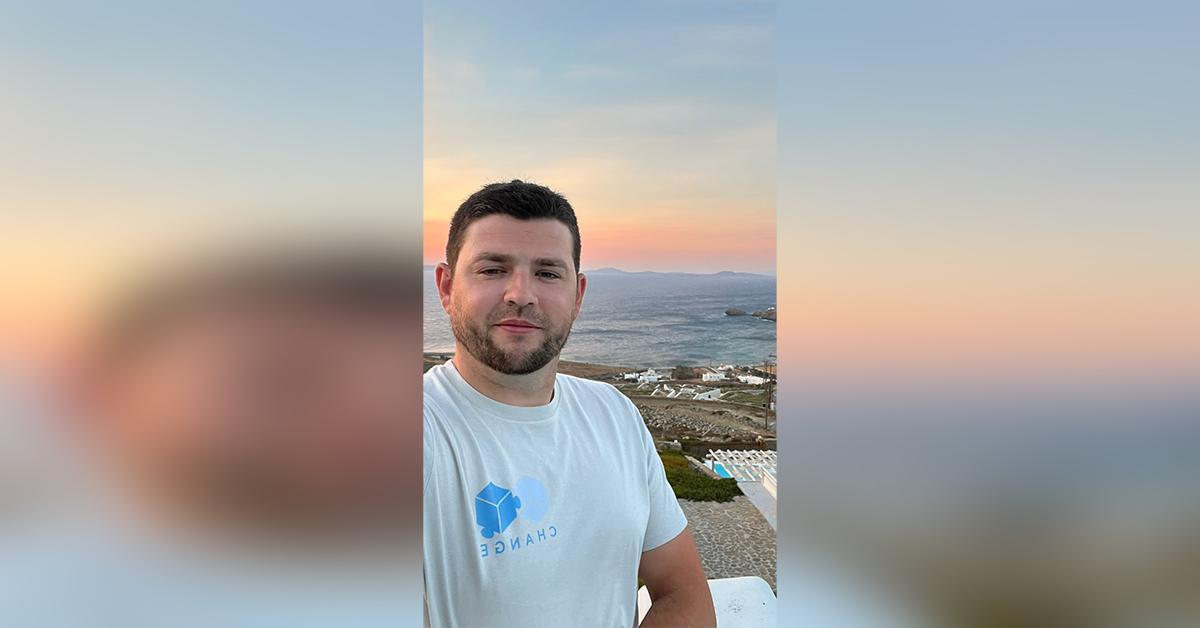 "I think it's very important to have a feedback loop, where you're constantly thinking about what you've done and how you could be doing it better. I think that's the single best piece of advice: constantly think about how you could be doing things better and questioning yourself."
-Elon Musk
Questioning himself was exactly how Change Online's Ryan Buttigieg started his journey as an online entrepreneur. He had been working 14-hour workdays as a line chef for nine years, living paycheck to paycheck with two daughters to support. He questioned whether that was the best life could get for him and his family.
At the end of the day, the answer was no.
"I felt the need to do something different so I could spend more time with my family while providing for them," says Buttigieg. "And deep down I knew working 14 hours a day for little pay was not the best way to do that."
Article continues below advertisement
Today, Ryan Buttigieg is considered the Elon Musk of e-commerce due to his habit of always questioning whether or not he could be doing things better. But what many people don't realize is that Buttigieg's first innovative project was himself.
"I felt stuck working from nine o'clock in the morning to 11 at night," says Buttigieg. "I knew I didn't just need another job. I had to make a full transformation if I wanted different results. And that's when I took the leap and joined a mentoring program that taught me how to make money online."
At the time, online entrepreneurship was all about drop shipping. It was one of the first business models Buttigieg learned, but Buttigieg did not content himself in making money through this model. After all, he had a mindset like Elon Musk's:
"It was never about doing what everybody else is doing," Buttigieg says. "If I wanted better results, I had to work on a higher level, and that's what brought me to white labeling."
Just like in dropshipping, white labeling means the shop owner sources their products from a third-party manufacturer. But instead of selling and marketing it as is, the shop owner dresses the goods with his or her own brand, thus putting a premium on the products and allowing the shop owner to sell them for more.
While his contemporaries focused on dropshipping, Ryan Buttigieg recognized white labeling as the more evolved business model that has greater potential for wealth-building. Specifically, Buttigieg saw the potential in something as mundane as packaging, in terms of selling a product more efficiently.
Article continues below advertisement
"If you do dropshipping, your products won't be branded and they'll come in with cheap Chinese packaging," says Buttigieg. "That makes them harder to sell. With white labeling, you can customize. You can look at Apple as an example. Apple has mastered the packaging of products. They even have a whole team that just focuses on packaging, because packaging can make or break a product."
Ryan Buttigieg attributes his successful digital empire to acting fast and learning how to do white labeling while everyone else was still fixated on drop shipping.
"This is why my go-to advice for entrepreneurs is to act fast," Buttigieg says. "That's what Elon Musk does. He sees an opportunity to get things done better than they're currently being done, and he pounces on that opportunity. That's what I do, too, and I urge interested business owners to do the same."
In Buttigieg's book, acting fast also means that entrepreneurs should take the opportunity to work with an experienced mentor who can help them get from Point A to Point B a lot quicker. Buttigieg says it pays to learn from someone who has tried it all and found out what works and what doesn't work in e-commerce.
"One of the mistakes I see a lot of business owners make is spending years trying to DIY the growth of their business," says Buttigieg. "If they had simply worked with a mentor who could teach them the best, most efficient ways of doing things, they could see the results they want much faster."
Through his online mentorship program Change Online, Buttigieg says he has made the entire system behind his successful digital empire available to those who want it.
"That's why one of our brand slogans is: It starts with you," Buttigieg tells young entrepreneurs. "The entire system has been laid out for you. You don't need any previous experience to join us. You just need a good work ethic and an ever-questioning mind that asks how things could be done better around your online business."
As a final word to the wise, Buttigieg says everyone should follow Elon Musk's example by questioning themselves today:
Is this really the best way I can live life?
And if the answer is no, Buttigieg says he's one DM away on Instagram.