NEWS
Sally Field's Private Pain: How Fame Almost Destroyed Her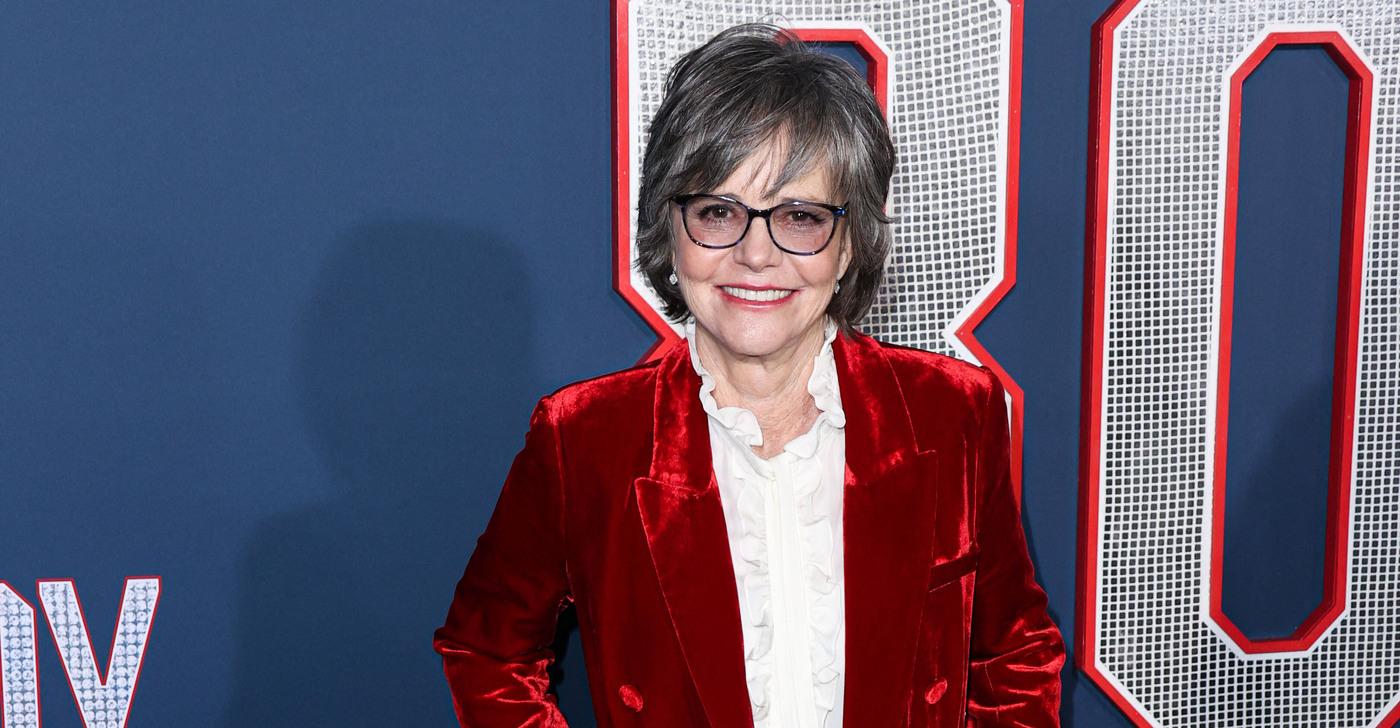 Sally Field has been America's sweetheart since she surfed into our living rooms as TV's Gidget in 1965! But behind her spunky smile, the Oscar winner has dealt with more than her share of despair — as a daughter of an abusive stepfather and a twice-divorced single mom whose heart was tragically shattered by her one true love, Burt Reynolds.
Article continues below advertisement
She's suffered through crushing depression that required intensive therapy when the fame that should have made her deliriously happy nearly destroyed her! "Sally is as warm and sweet as she appears, and there isn't a person in Hollywood who has a bad word to say about her," said a friend of the 76-year-old star. "But sadly, her personal life hasn't struck gold like her acting career did."
Los Angeles-born Field had her world torn apart at age 4 when her parents split up. Field's actress mom, Margaret, divorced dad Richard in 1950 and took up with Jock Mahoney, a handsome Hollywood stuntman and actor, who she married in 1952. "He was a terrorizing person," Field said of her stepfather. "He could be incredibly tyrannical ... the most damaging part of him is that he loved to humiliate." Once, in a fit of temper, Mahoney threw Field across the yard! "There was always the threat of violence in the air," she revealed. "I never felt safe."
She had her first brush with success as Gidget, which she said was "pure bliss," but then The Flying Nun came along, which she later confessed she HATED.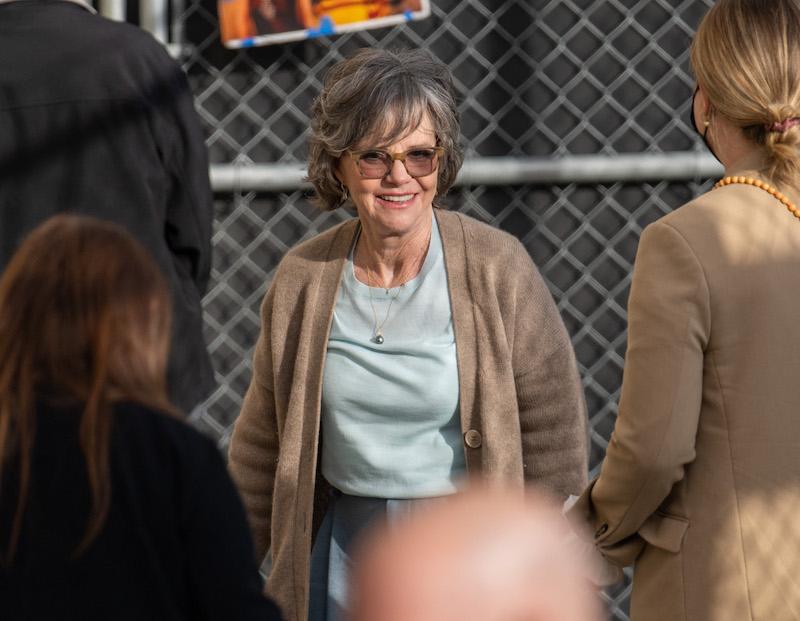 Article continues below advertisement
"I was turning 19, and I didn't want to be a nun," she recalled. "Something in me just curled up in a ball and wept. I was suffering so badly, and I was so depressed." But she was coerced into the role by Mahoney, who said, "You have to do it — you may never work again."
She said, "Fear made the decision for me. That job was deeply humiliating." She suffered severe anxiety and debilitating panic attacks. But she embraced Hollywood as an escape, and "couldn't move out of the house fast enough, to get away from Jock and what she was feeling at home."
She married high school sweetheart Steven Craig at 21 for all the wrong reasons, a friend said. "Sally knows she got married too young — but Steve was an anchor in her life during her teen years. He was basically the only person her age she could confide in," revealed one in-sider. The couple had two sons, Peter, now 54, and Eli, 49. But the marriage went bust after seven years. Her personal life was suffering, but her career took off, beginning with the 1976 TV miniseries Sybil, which earned her an Emmy Award.
Article continues below advertisement
Then came a string of hit movies — Absence of Malice in 1981, Steel Magnolias in 1989, Mrs. Doubtfire in 1993, Forrest Gump in 1994 and Lincoln in 2012, where she played Mary Todd Lincoln. Field also starred in the 1977 box-office hit Smokey and the Bandit, paving the way for Field's most infamous romance — with Reynolds!
They met on the set, and though they burned hot, their five-year love affair stopped short of an eternal flame. "Burt was all bluster and bravado, while Sally was more introverted," an insider explained. "She still carried emotional scars with her. And being a young, single mother, she wasn't there for Burt 24/7 like he wanted."
Professional jealousies set in, too. Reynolds was America's top box-office draw, but Field was receiving all the critical acclaim — winning the Best Actress Oscar for 1979's Norma Rae.
"Burt was, frankly, jealous," the pal said. "He believed Hollywood just saw him as an action star who sold pop- corn to moviegoers — while Sally was the serious actress in their relationship." And as her career continued to skyrocket, his began to plummet, causing more friction. When Field got her Norma Rae Academy Award, she attended the ceremony solo and accepted her Best Actress statuette without Reynolds there to cheer her on!
Article continues below advertisement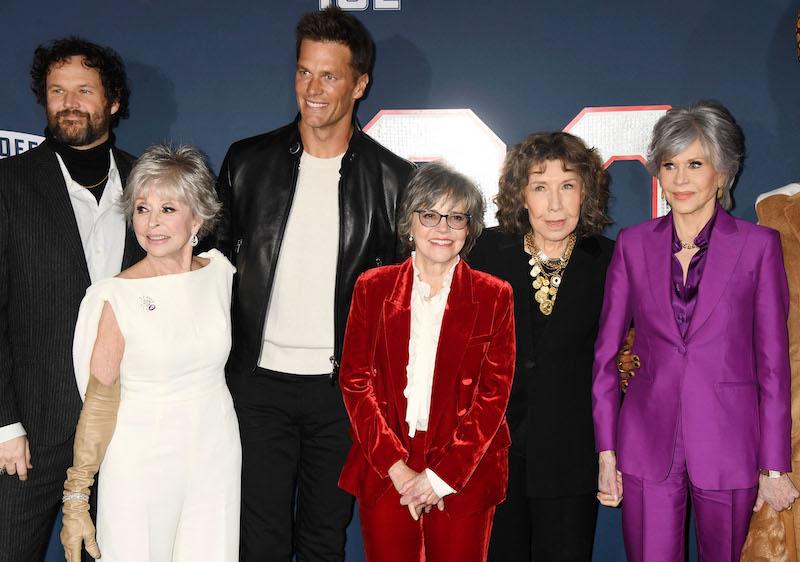 Article continues below advertisement
Never miss a story — sign up for the OK! newsletter to stay up-to-date on the best of what OK! has to offer. It's gossip too good to wait for!
"People said, 'Why wasn't he at the Oscars?' I didn't want him to go!" she insisted, explaining the two of them were in the midst of a fight at the time. Reynolds went on to betray Field and break her heart — but before he died at age 82 in 2018, he confessed that he royally messed things up with her, saying she was his one true love. "I don't know why I was so stupid," he said. "Men are like that, you know. You find the perfect person, and then you do everything you can to screw it up."
Article continues below advertisement
Field moved on, earning another Oscar for 1984's Places in the Heart and marrying film producer Alan Greisman that same year. "Sally really, really wanted the marriage to work — she felt like it was her last chance," said a source. The couple welcomed son Samuel in 1989, but split up in 1993.
But her career kept climbing, and she went on to win Emmys for ER and Brothers & Sisters. In 2005, Field received some bad news. Doctors diagnosed her with the bone-thinning disease osteoporosis. "I thought, How could this be happening to me? I was always exercising, never smoked and took calcium."
Field's mother, Margaret, had also suffered from osteoporosis before her death in 2011. Both of her grandmothers had the disease, too. Now, Field says she keeps her bones healthy by doing weight-bearing exercises, cooking calcium-rich meals and taking daily supplements. While work keeps her feeling invigorated, Field's greatest pleasure "off-duty" are her hobbies — needlepoint, books and gardening — and her family. "The three things I'm most proud of in my life are my sons," she said. "They are kind, loving, productive people."
Her grandkids — Isabel, Sophie, Ogden, Noah and Colin — are frequent visitors to Field's airy home in L.A.'s posh Pacific Palisades neighborhood. "That's my family," she said. "In the end, that's my everything."