HEALTH
'I'm Not A Skinny Girl, But I'm Happy': How Salma Hayek Maintains A Picture-Perfect Figure While Still Catering To Cravings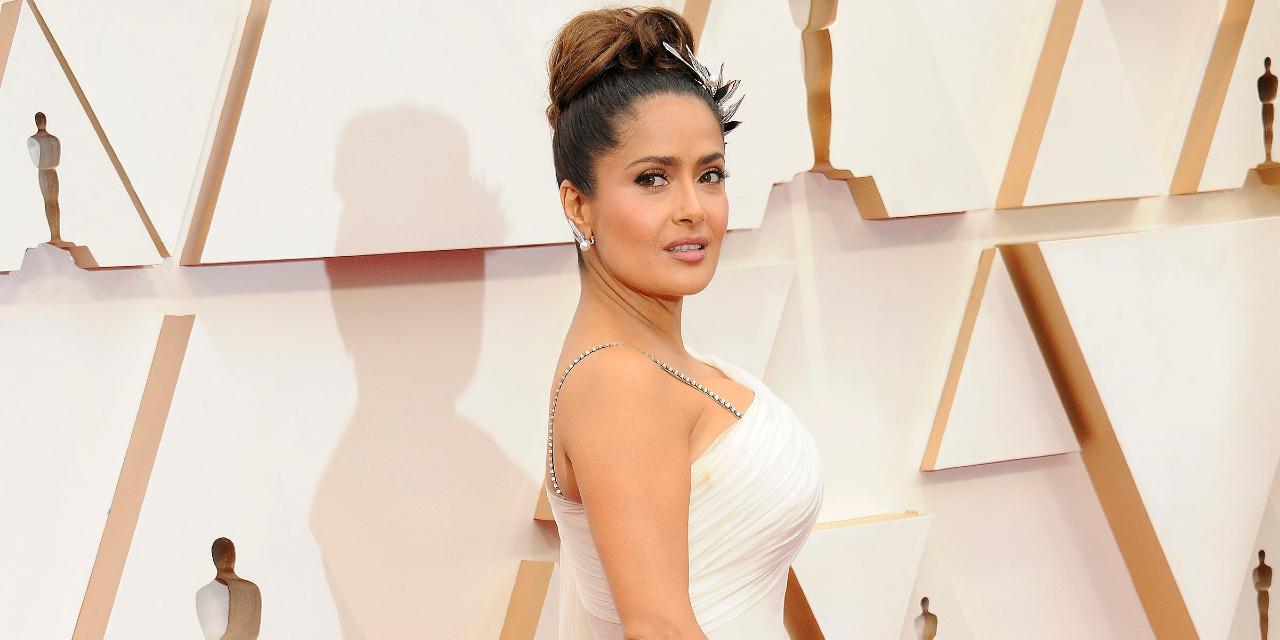 Take one look at the smoking hot bikini shots on Salma Hayek's Instagram page and it's crystal clear: the 54-year-old gets better with age.
Her secret? Short but effective workouts, a diet full of veggie-packed juices and healthy fats and a mantra that's all about moderation.
"Everyone has a weakness," the Bliss actress has said, "and mine is food!"
Article continues below advertisement
DRINK UP
Hayek, an avid cook, refuses to restrict her eating. "I don't like to diet and I'm not good at it," the star confessed. She loves sampling foods from other cultures and leans toward hearty meals like avocado and chicken sandwiches and flavorful fare, including duck tacos, seafood guacamole and tamales from her native Mexico. (Red wine is also a staple!) She counteracts indulgences by juicing (she even founded her own line of organic pressed juices designed for three-to-five-day cleanses called Cooler Cleanse).
"When I feel stressed, I turn to food for comfort," she's said. "After doing a juice cleanse, I'm motivated to eat healthier and not emotionally. It makes me stop, focus and think about what I'm putting into my body."
Article continues below advertisement
ALWAYS MOVING
When it comes to fitness, Hayek tries to stay active every day. She'll take her dogs for a long walk or practice what she calls a form of restorative yoga. "I work with a woman in London who taught me how to hold my body in a way where the muscles are activated all day long," she explained. "So even when you brush your teeth, you're working the muscles."
Her one-time trainer Sara Shears revealed she also coached the star through kickboxing, dance cardio and strength sessions five days a week. "Salma is super petite, so adding in the strength training really gave her some nice definition."
As Hayek's said, her goal isn't to be a size 0. "I'm not a skinny girl," she declared, "but I'm happy." Not to mention, gorgeous!