COUPLES
Going To The Chapel! Sam Asghari & Fiancée Britney Spears Tease Wedding Updates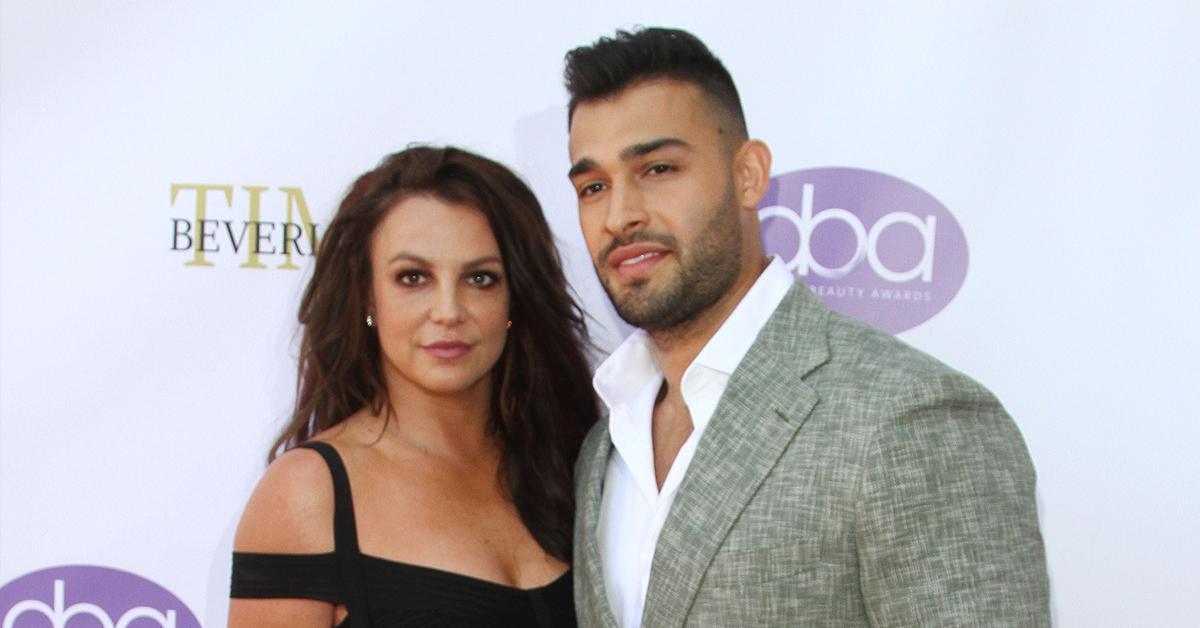 Sam Asghari just teased fans with a huge wedding update!
On Sunday, May 8, the actor, 28, took to his Instagram Story to wish his fiancée and soon-to-be mother of his child, Britney Spears, a happy Mother's Day while also letting it slip that the happy couple officially set a wedding date.
Article continues below advertisement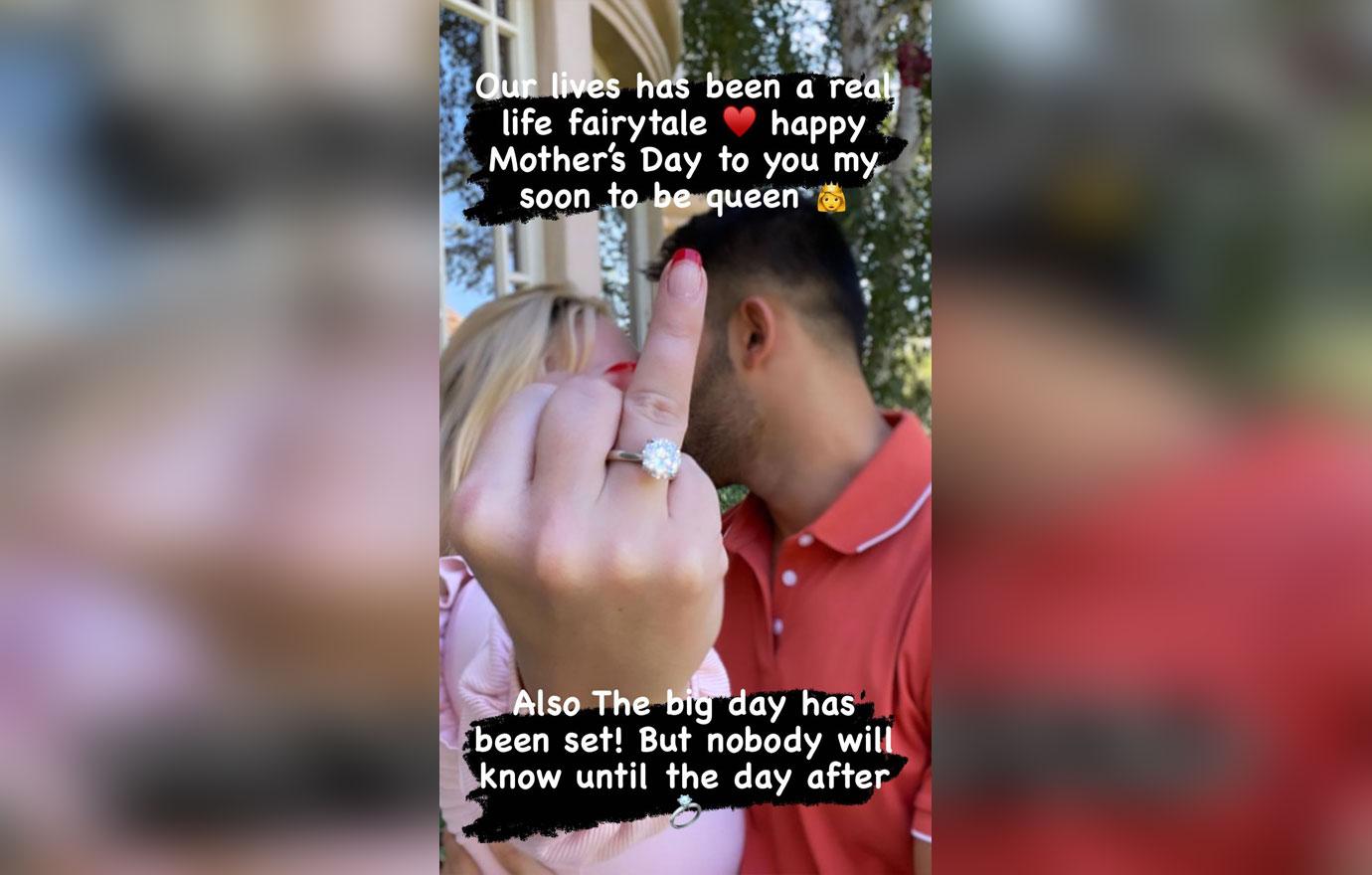 "Our lives has been a real life fairytale," Asghari wrote in the sweet caption to the pop star, 40. " Happy mother's day to you my soon to be queen."
SAM ASGHARI SHARES BIZARRE PREGNANCY UPDATE WITH BRITNEY SPEARS, TEASES BABY'S GENDER
The hunky model let the cat out of the bag about their highly anticipated wedding date finally being set, but don't expect them to divulge when they will be exchanging "I do's" anytime soon.
"Also the big day has been set! But nobody will know until the day after," Asghari penned alongside a diamond ring emoji.
Article continues below advertisement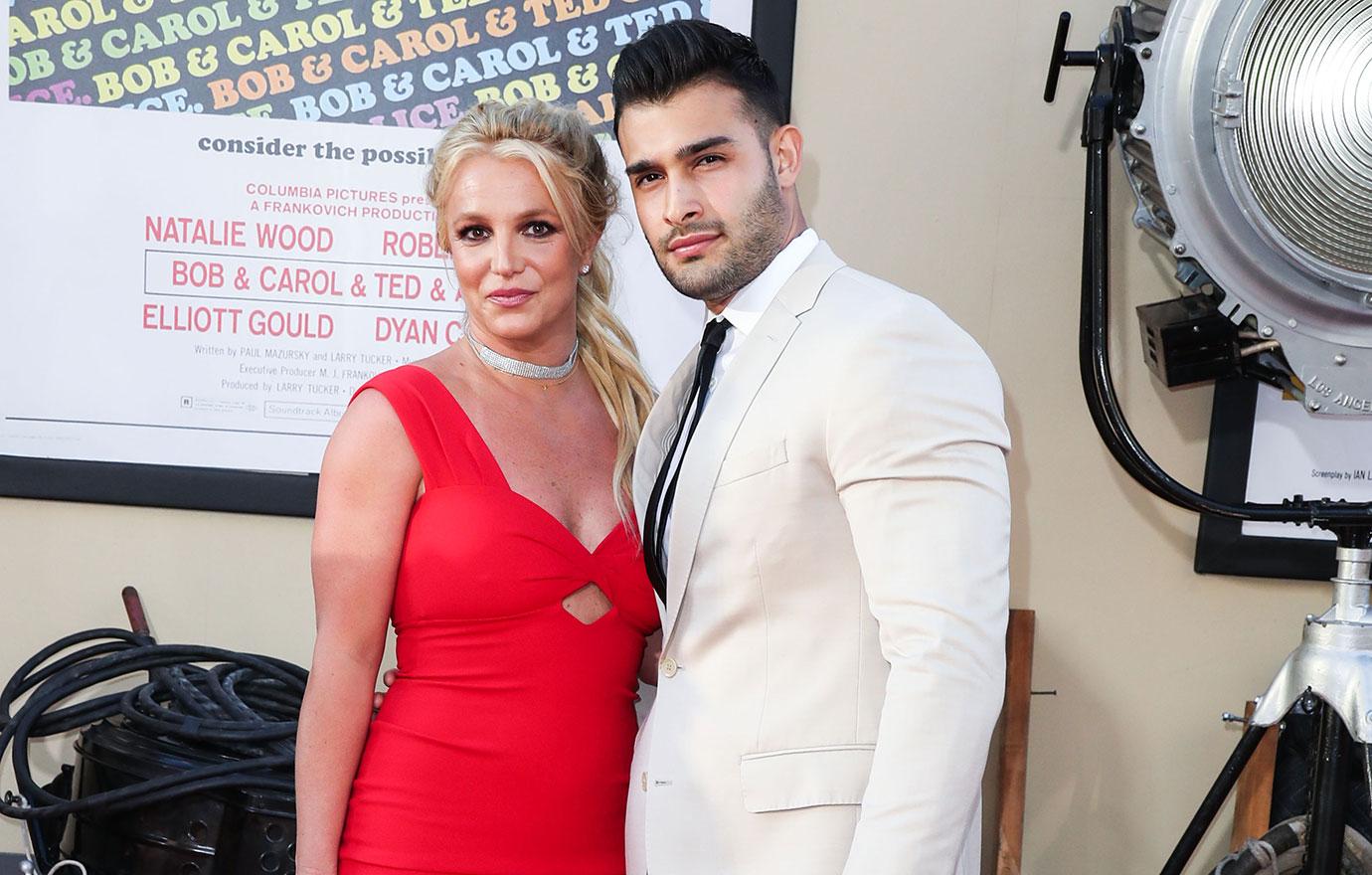 This is not the first time the fitness trainer and Spears have dropped hints about their upcoming nuptials. On Thursday, May 5, Asghari posted a video of the "Toxic" singer handing designer Donatella Versace a birthday cake while at what appeared to be the couple's home, as the iconic designer seemingly paid the duo a visit to go over Spears' wedding dress details.
Spears previously confirmed Versace was making her gown via an Instagram post, writing at the time alongside a photo of herself in a frock: "No... this is not my wedding dress 👗 bahahah!!!! Donatella Versace is making my dress as we speak 🤫 …. Have a good night folks 🌙💖✨ !!!!"
SAM ASGHARI SPILLS WHETHER FIANCÉE BRITNEY SPEARS IS PREGNANT AFTER SINGER'S BIZARRE ANNOUNCEMENT
Article continues below advertisement
As OK! previously reported, the gown for the Crossroads actress' big day is said to be "quite low-cut and sexy" while also being "formal."
In fact, Spears offered a glimpse of her highly-anticipated dress hours after Asghari confirmed their wedding update. Sharing a photo of their new cat lying on white fabric, the songstress wrote: "Introducing Wendy !!! And yes, this is the veil to my wedding dress !!!"
Asghari and Spears are deep in the throws of wedding planning at the moment. "They're thinking San Ysidro ranch in Montecito," an insider spilled of where the event will take place, "Or a vineyard in Napa."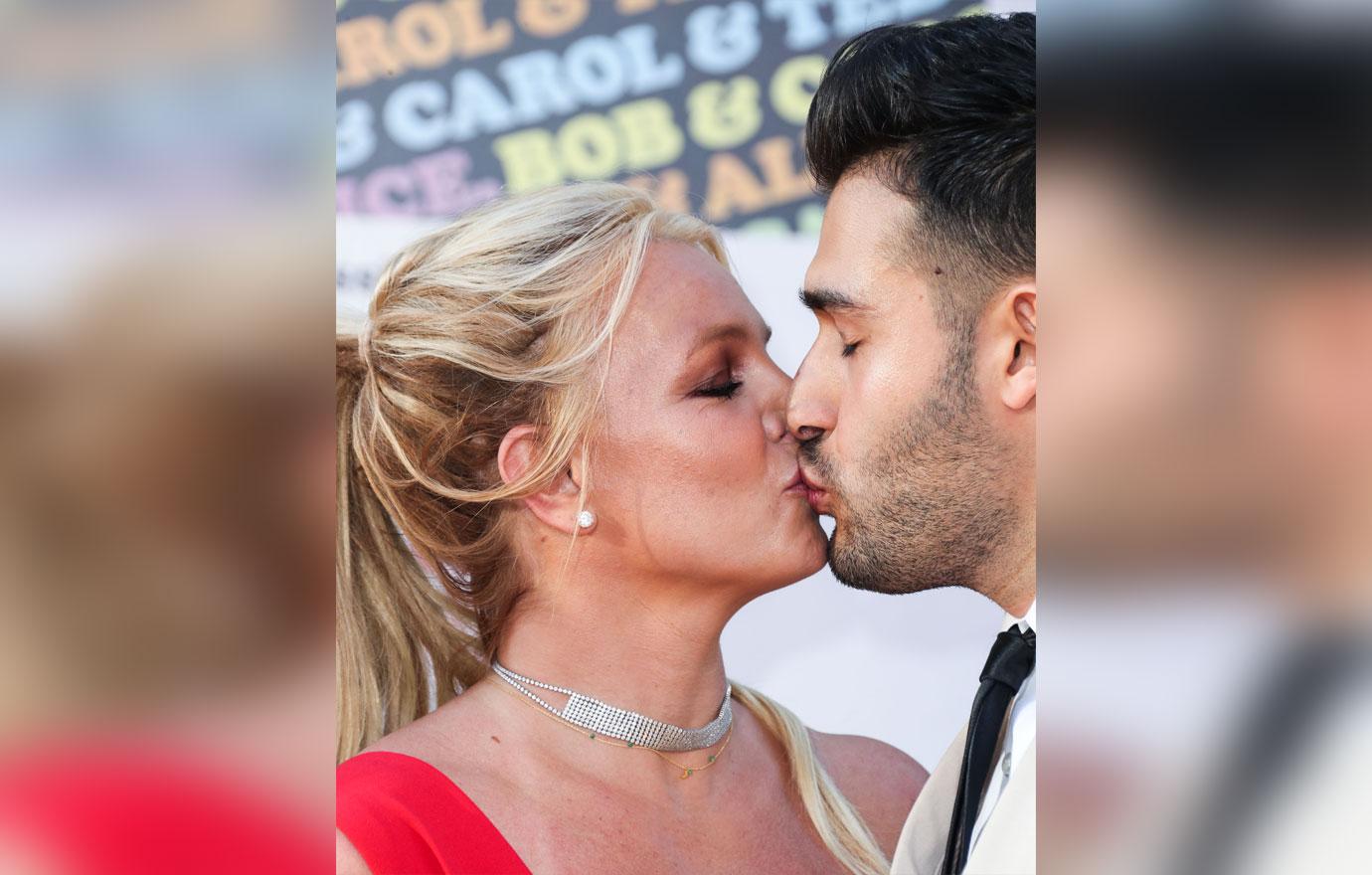 While many wedding details are still unknown, one thing has been made perfectly clear: The Spears family shouldn't be holding out hope for their names making it on the guest list. Jamie Spears, whom the star has accused of stealing from her and eavesdropping on her private conversations while under the conservatorship, will most likely not be in attendance for his eldest daughter's big day.
Lynne Spears and sister Jamie Lynn Spears likely won't be snagging invites to the event either, as the singer has openly called them both out for playing a part in her near-14-year-long conservatorship.