REALITY TV
We're Good, Thanks!
Scheana Shay Says Stassi Schroeder Sent Brittany Cartwright & Jax Taylor Their Money Back After Missing Wedding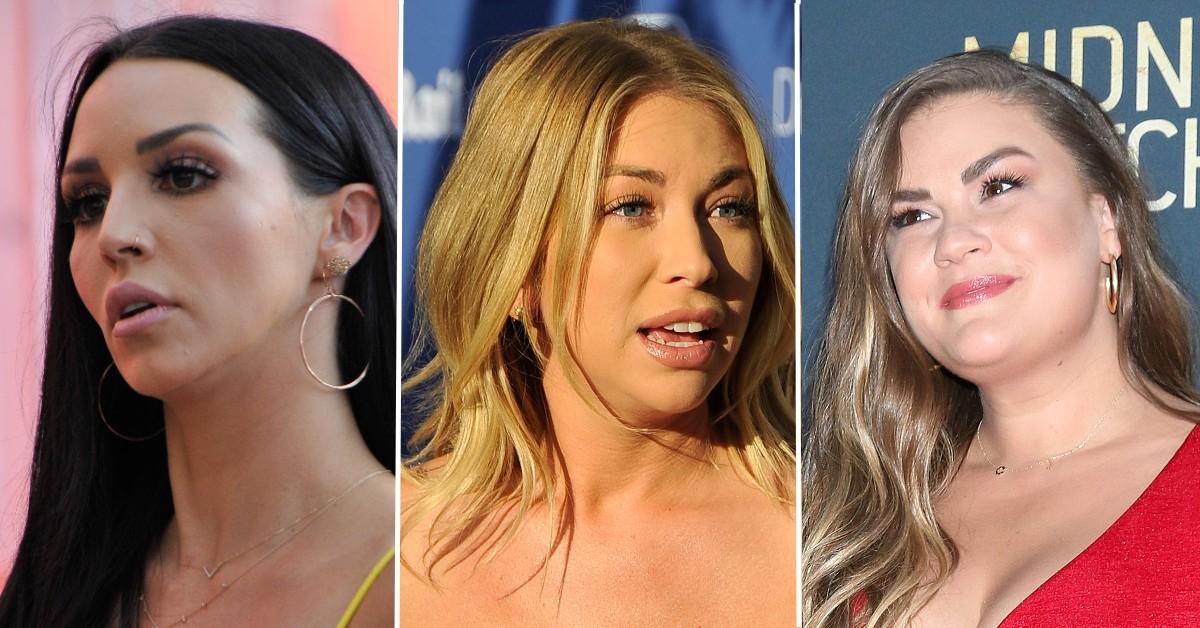 Apparently there is no love lost between Stassi Schroeder, Brittany Cartwright and Jax Taylor, who were former besties and Vanderpump Rules costars. Scheana Shay revealed that the Next Level Basic author sent the married couple back the money they gave her for their plates after they skipped out on her Italian wedding last minute and then talked about the situation on Shay's podcast.
Article continues below advertisement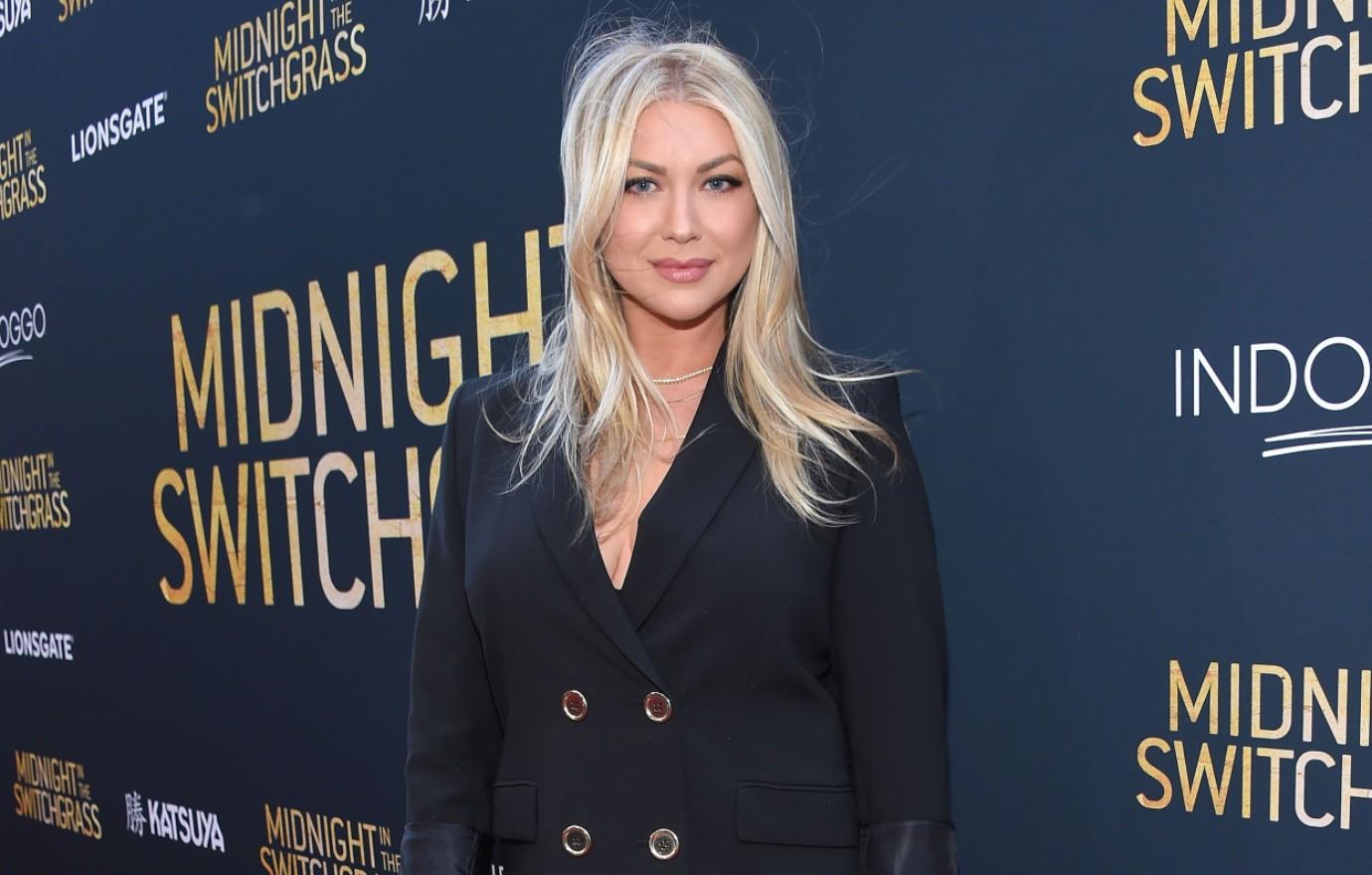 Article continues below advertisement
"We didn't do it maliciously or to talk s**t. And then the backlash from it, it was, like, that actually wasn't even the intention. We're like hopefully once she hears this, she'll be like, 'Oh, my God, now I understand,'" Shay explained.
"Stassi sent the money back. … Brittany had paid for the plates because she couldn't make it. And said 'Scheananigans podcast' [as the note]," she continued.
Article continues below advertisement
Cartwright made a July 1 appearance on Shay's show where she explained why she and her husband did not get on the plane to attend Schroeder and husband Beau Clark's May wedding in Europe, as the former Sur bartender merely sent a text to the entire group that he was not attending the ceremony instead of giving a detailed reason.
"I hate talking about it, but I will," Cartwright said. "I don't actually know what all the text messages were. I personally never sent any text messages. I will make that very clear. Because I would never do that to them."
FAMILY OF 3! FORMER 'VPR' STAR STASSI SCHROEDER GIVES BIRTH, WELCOMES GIRL WITH HUSBAND BEAU CLARK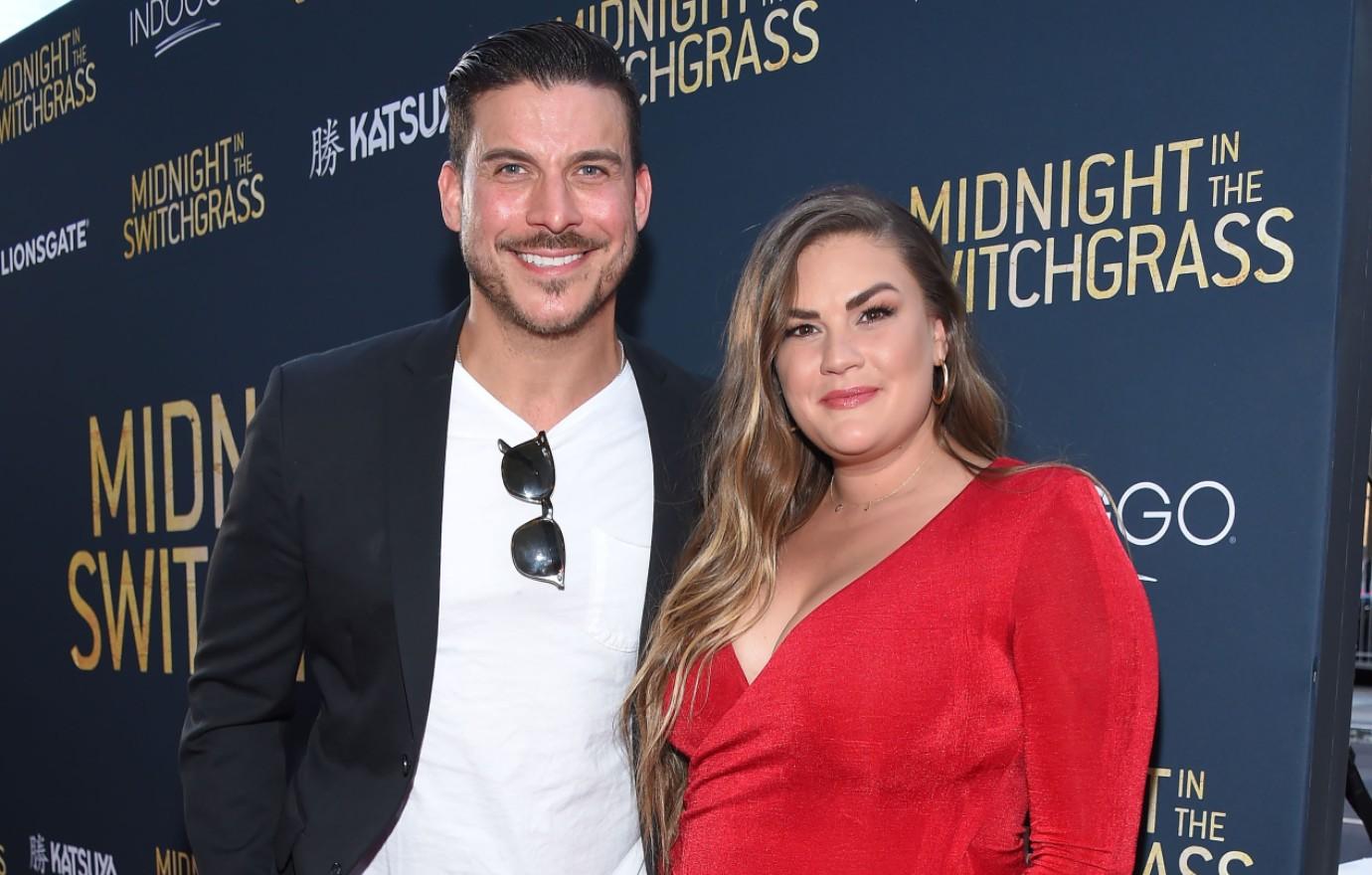 While appearing on a different podcast in June, Cartwright further explained the decision. "[Our son] Cruz's passport didn't come in, my mom had a death in the family and had to go home," she stated.
"I mean, there was actual things that happened right before the wedding that we actually couldn't make it to the wedding for those reasons. But I know, like, having to wait to the last minute and not being able to be there for someone who I really do think of as one of my best friends, like, I feel terrible about and I'm truly sorry. And I hope that one day, we'll be able to talk about this and figure it all out," the Bravo alum noted.