ENTERTAINMENT
10 Behind-The-Scenes Secrets From The 1996 Film 'The People Vs. Larry Flynt'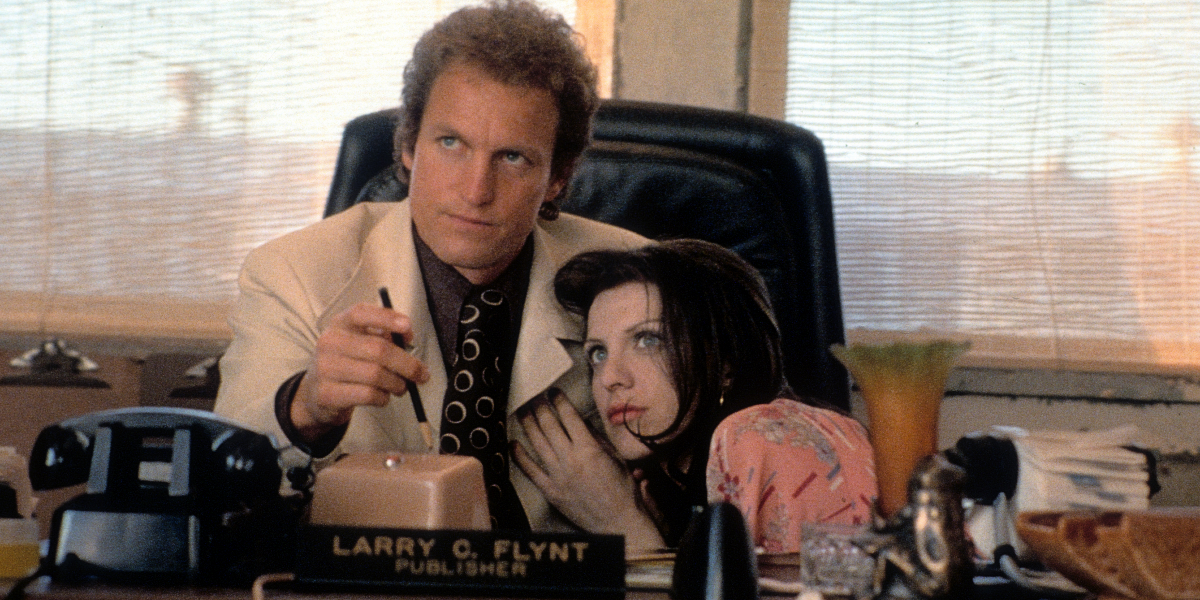 On Wednesday, February 10, news broke that Hustler founder Larry Flynt died at the age of 78.
The controversial mogul and porn pioneer succumbed to heart failure at his Hollywood Hills home, his nephew, Jimmy Flynt Jr., confirmed to The Associated Press.
Article continues below advertisement
Flynt famously launched the first issue of Hustler magazine in July 1974. The magazine struggled for the first year, partly because many distributors and wholesalers refused to handle it, as its nude photos became increasingly graphic. It targeted working-class men and grew from a shaky start to a peak circulation of around three million.
Throughout his career, Flynt has fought several high-profile legal battles involving the First Amendment. His legal issues were memorably chronicled in the Oscar-nominated 1996 film The People vs. Larry Flynt, starring Woody Harrelson in the title role. Ed Norton and Courtney Love also co-starred.
Article continues below advertisement
The film, written by Scott Alexander and Larry Karaszewski, and directed by Milos Forman, spans about 35 years of Flynt's life, from his impoverished upbringing in Kentucky to his court battle with Reverend Jerry Falwell, and is based in part on the U.S. Supreme Court case Hustler Magazine v. Falwell. Though not a financial success, The People vs. Larry Flynt was lauded by critics. It garnered Harrelson, Love, Norton and Forman multiple accolades and award nominations, including nominations for Best Actor for Harrelson and Best Director for Forman at the 69th Academy Awards.
WHO WAS DAZHARIAA QUINT NOYES? A LOOK INTO THE 18-YEAR-OLD TIKTOK STAR'S LIFE AND APPARENT SUICIDE
Article continues below advertisement
Now, 25 years after the film's release and in light of Flynt's death, there has never been a better time to rewatch the biopic, which is available to stream on Amazon Prime Video.
Check out 10 behind-the-scenes secrets about the The People vs. Larry Flynt below.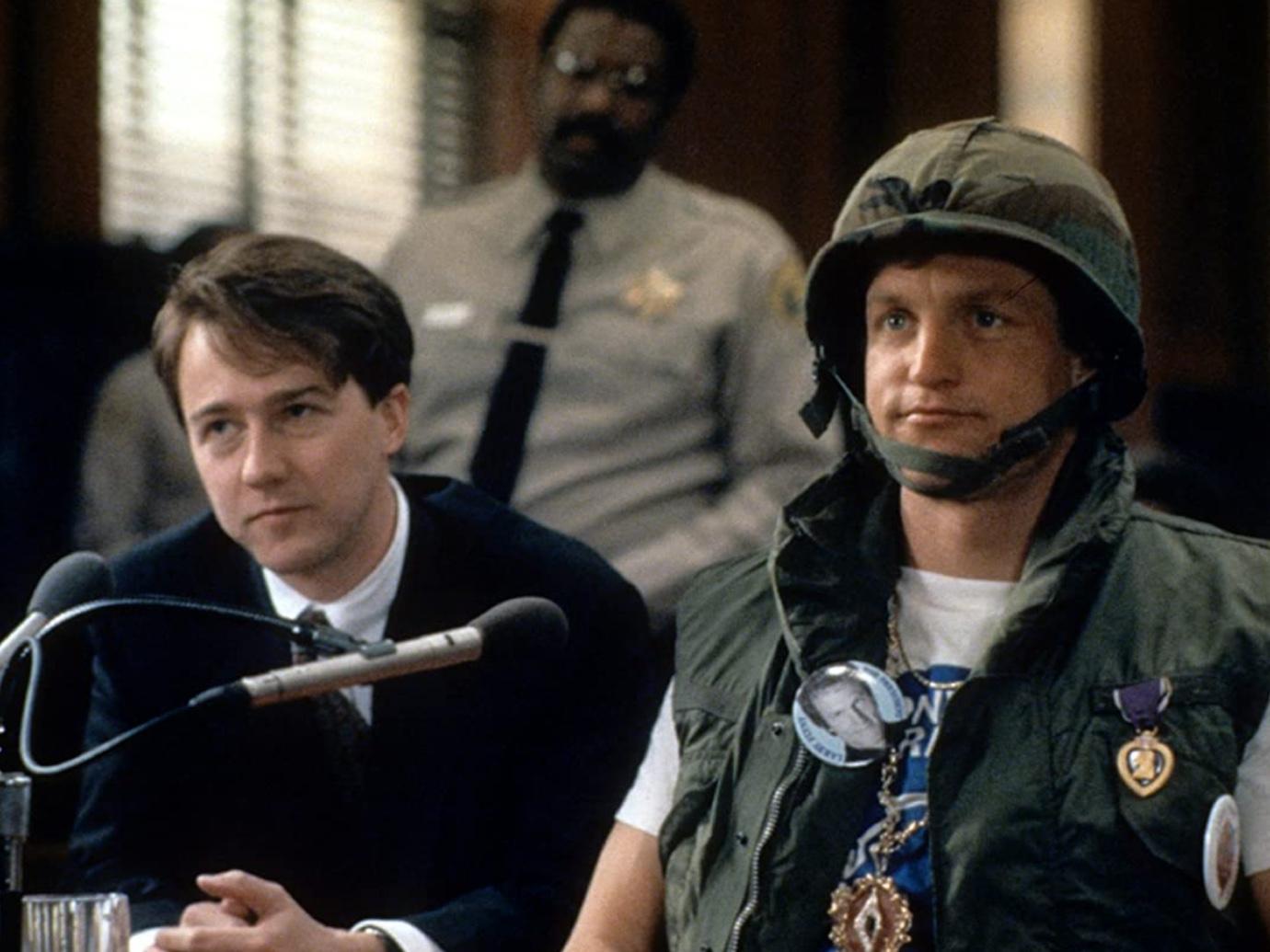 1. The producers were set on casting Bill Murray as Larry Flynt, but according to director Milos Forman, Murray never returned his phone calls.
Article continues below advertisement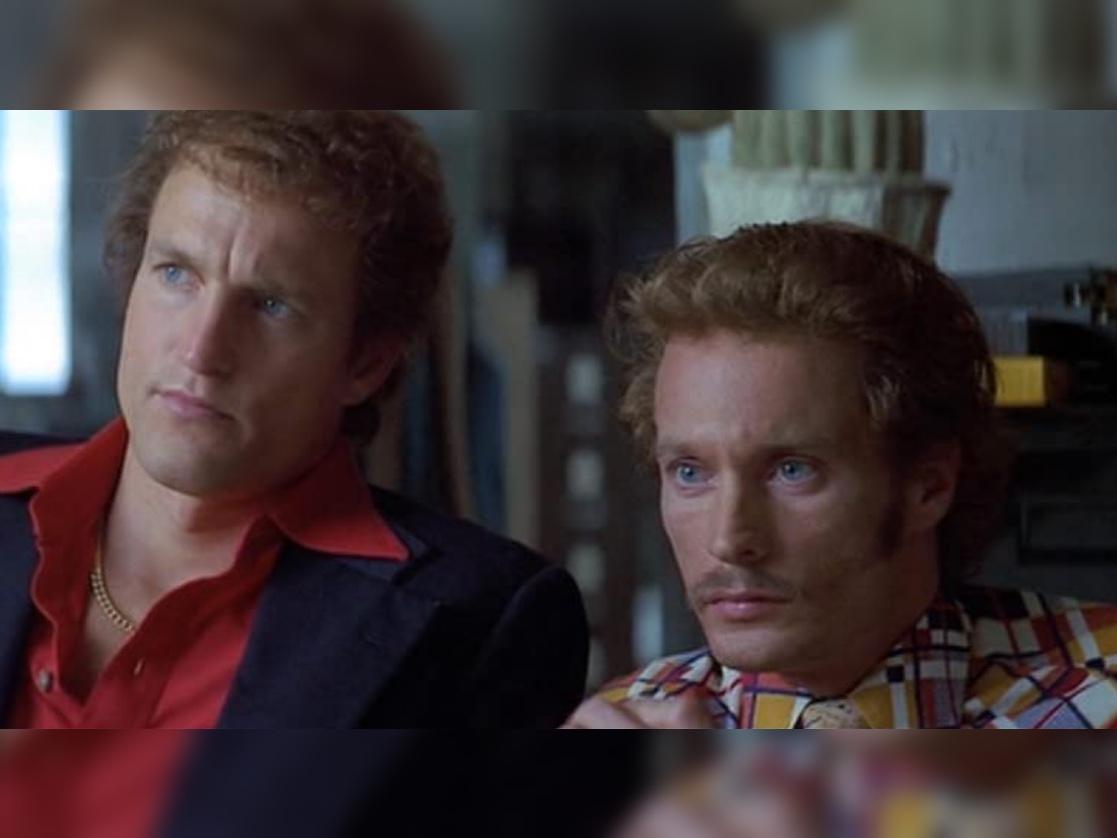 2. In the film, Larry Flynt and his brother Jimmy Flynt are played by real-life brothers Woody Harrelson and Brett Harrelson.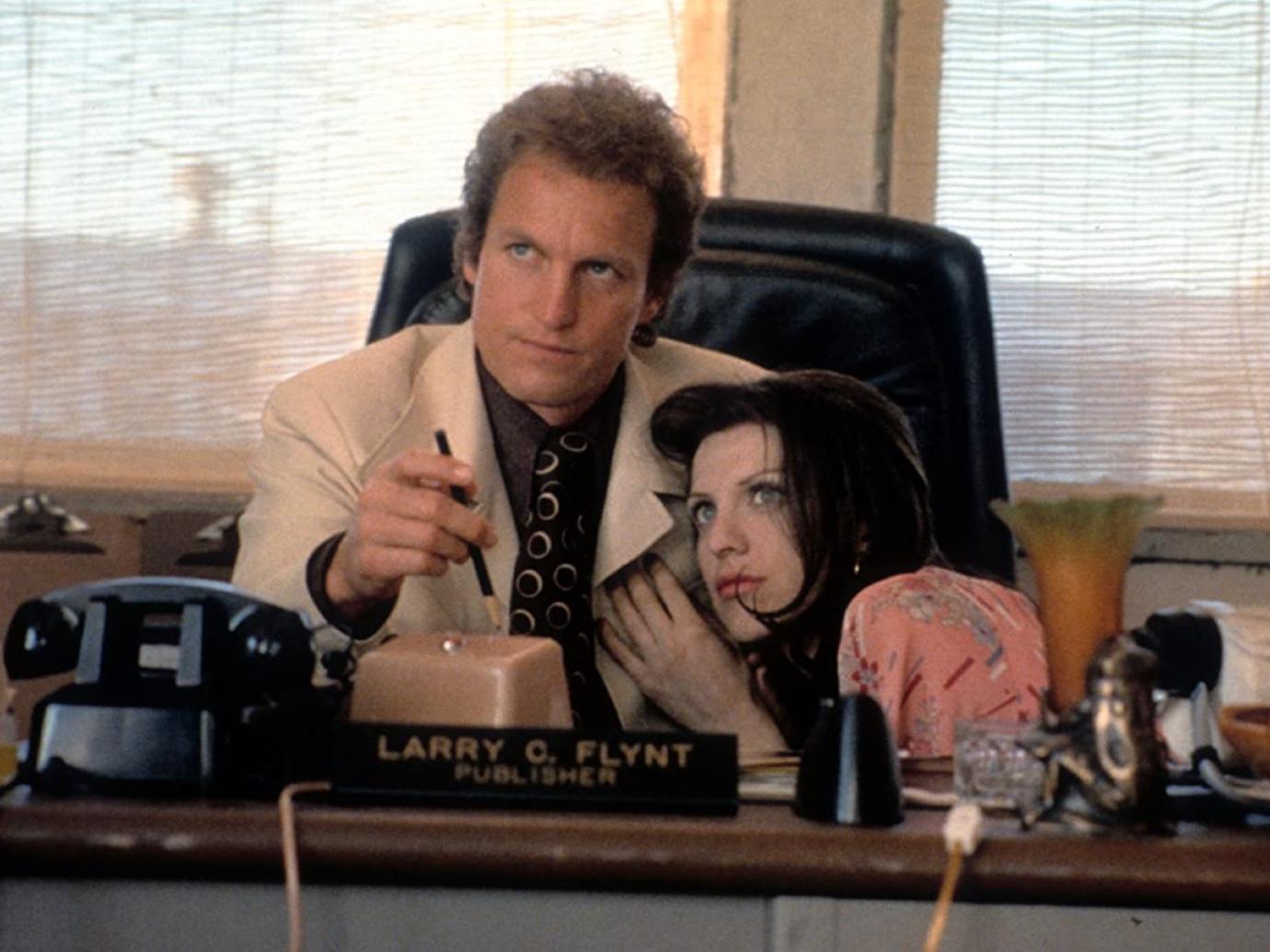 3. It has been reported that director Milos Forman claimed that Courtney Love showed up to their first meeting while under the influence of drugs. Just when he was going to dismiss her, he realized that Love was perfect for the role of Althea. Forman reportedly offered her the role on one condition: that Love would stay clean and undergo regular drug testing during filming. She complied.
Forman later stated that he loved working with her, and had nothing but praise for her performance, casting her again in his next film, Man on the Moon. To this day, Love credits Forman with getting her off drugs, which led to a career renaissance.
Article continues below advertisement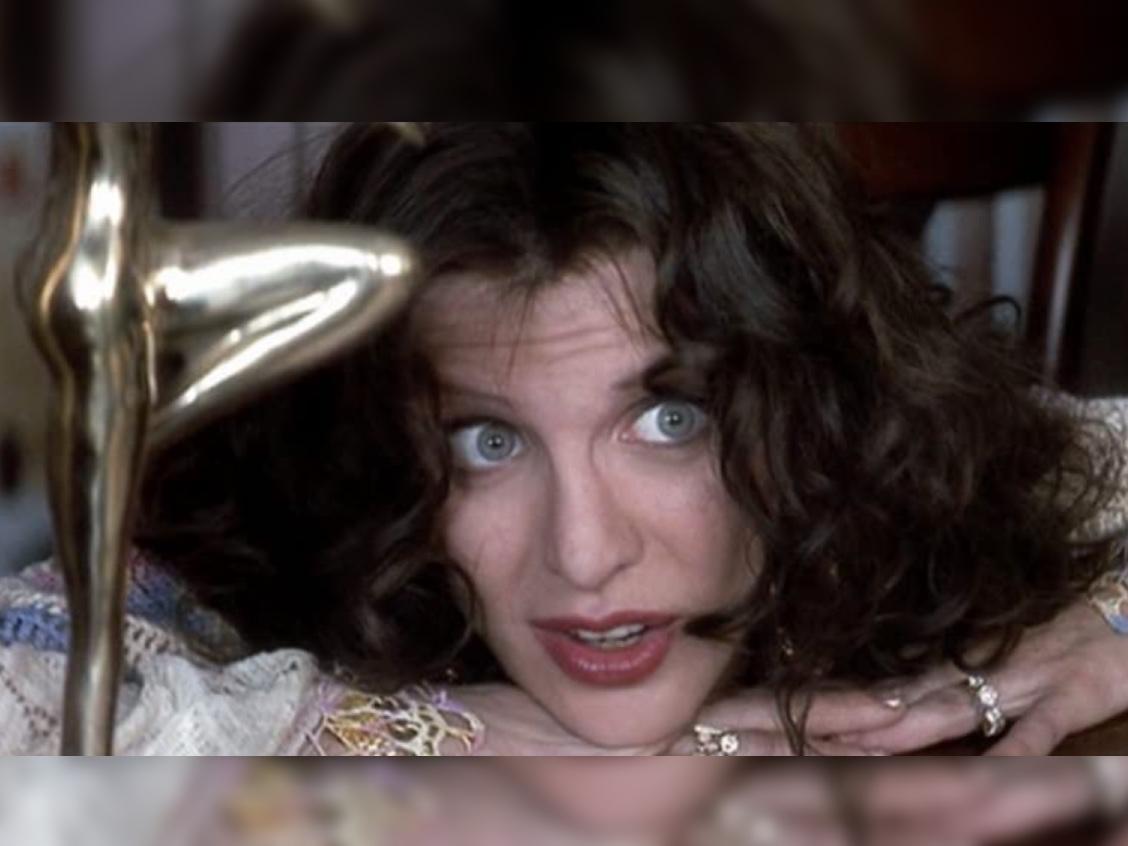 4. The insurance fees for Courtney Love were so high, the studio would not pay them. Woody Harrelson, Oliver Stone, Michael Hausman, Milos Forman and Love paid the fees out-of-pocket.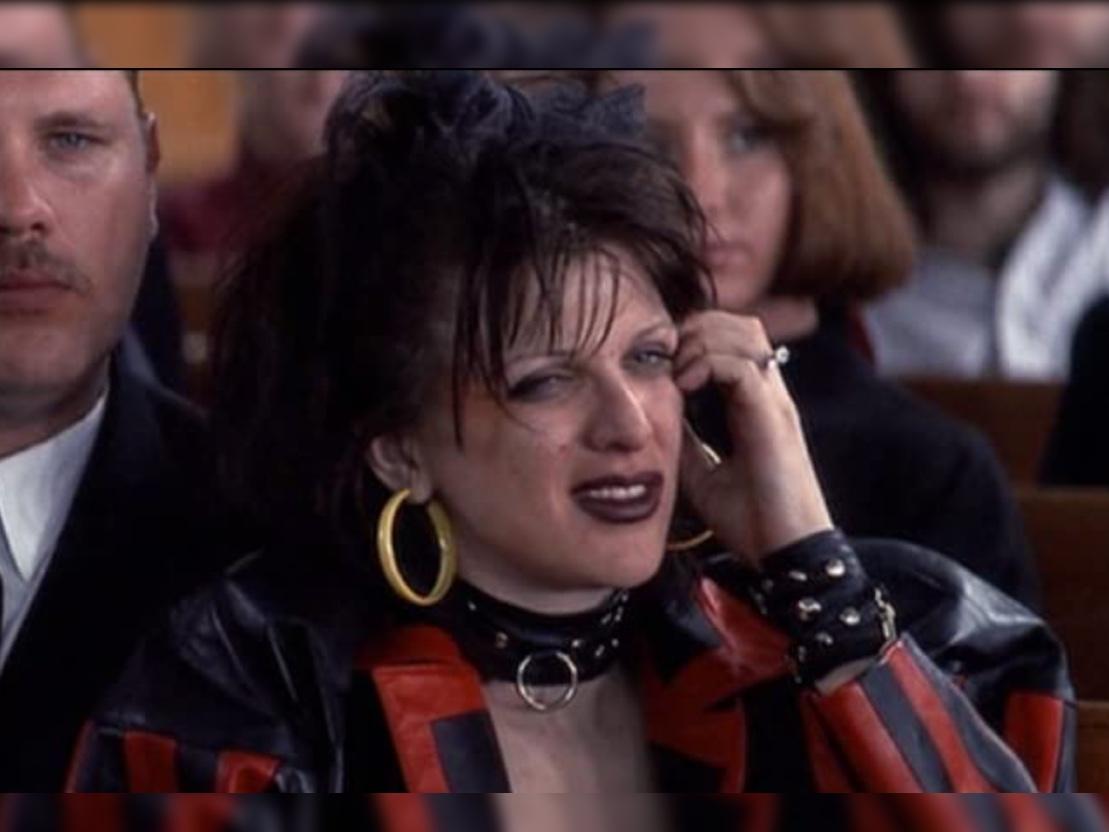 5. Courtney Love was said to be arrested in Mississippi and Tennessee during filming for wearing her outrageous and revealing costumes in public. While filming a particular scene in a jail, one of the female officers working apparently mistook Love for being a criminal on her way in for booking and handcuffed her.
Article continues below advertisement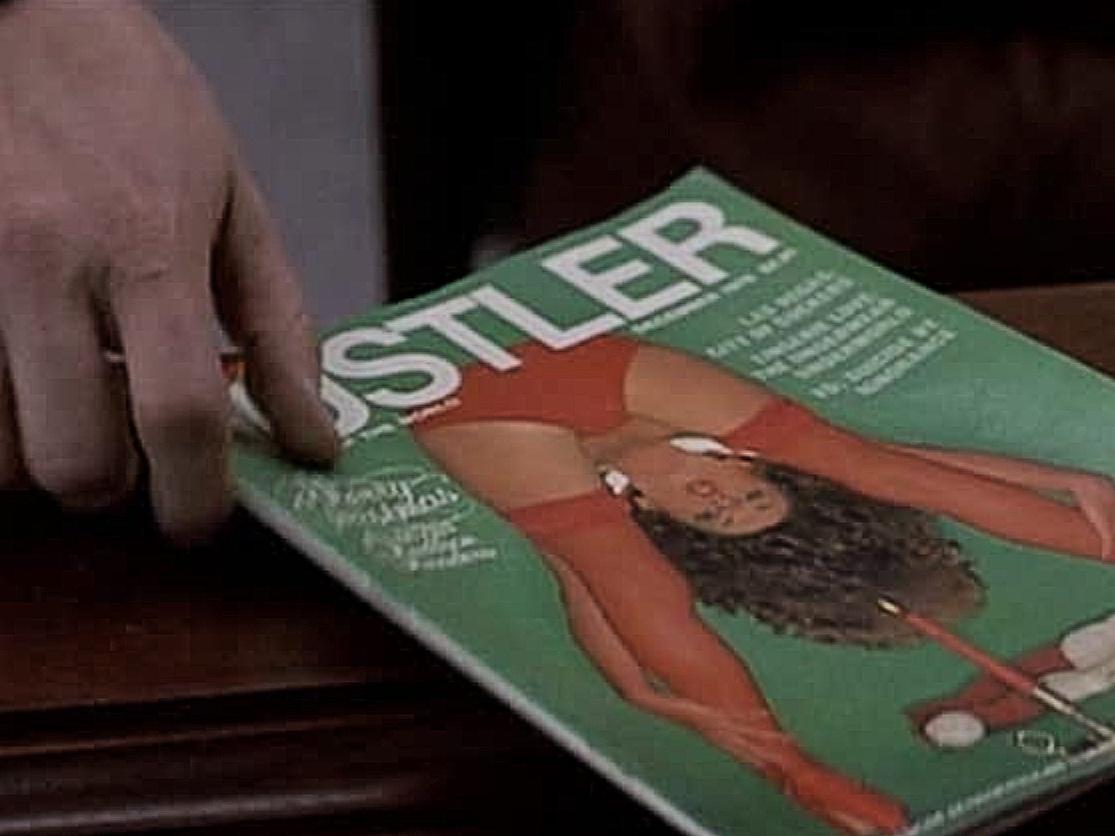 6. The Hollywood mansion shown in the movie was the mansion where the real Larry Flynt lived in the early 1980s.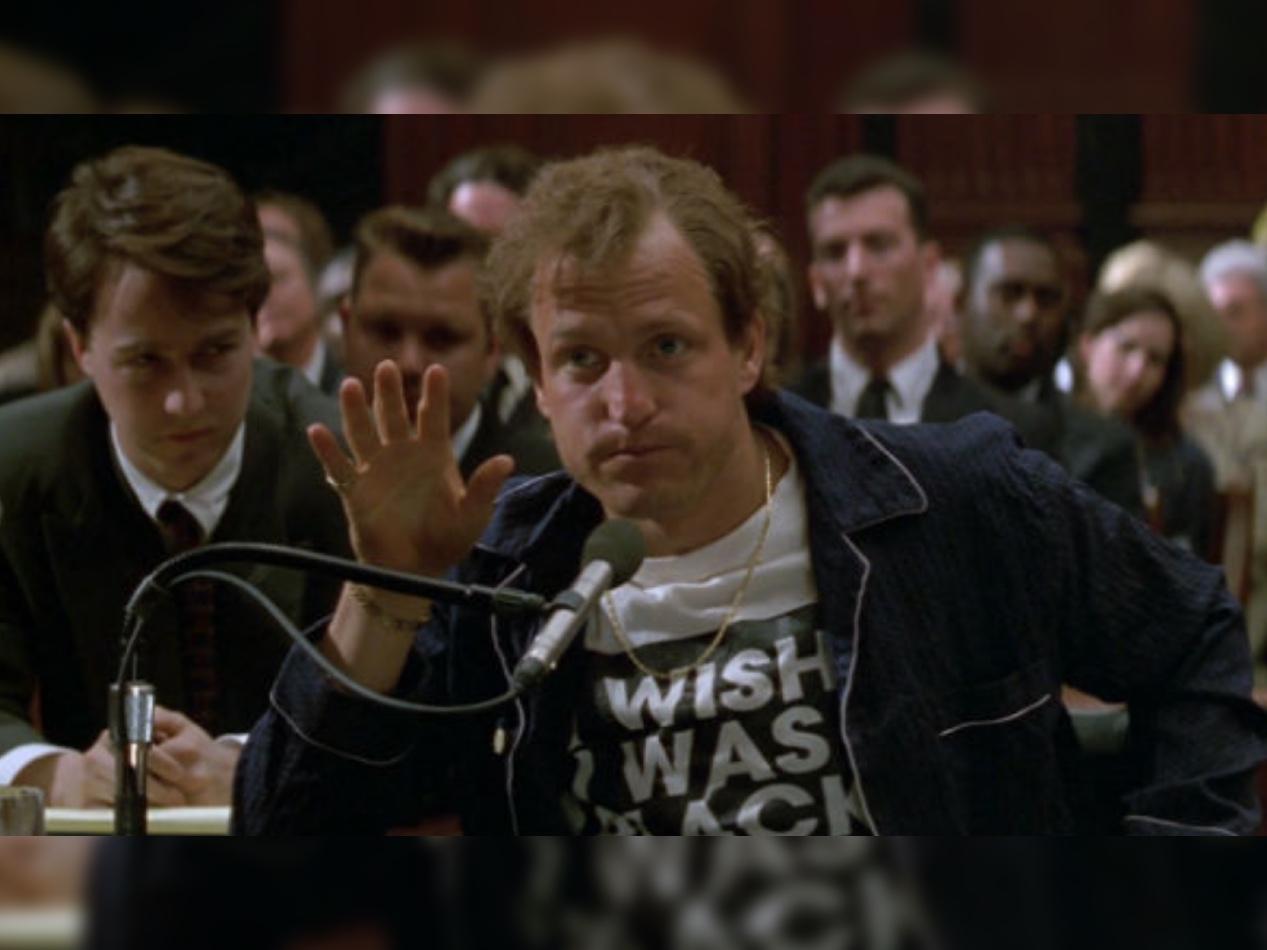 7. Norm Macdonald earned a cameo because Foreman was a huge fan of his Weekly Update segments on Saturday Night Live. Originally, he wanted Macdonald to play an even bigger role in the movie, but the SNL star insisted he was not a very good actor, and that it would ruin the film. He plays a CBS reporter in the film.
Article continues below advertisement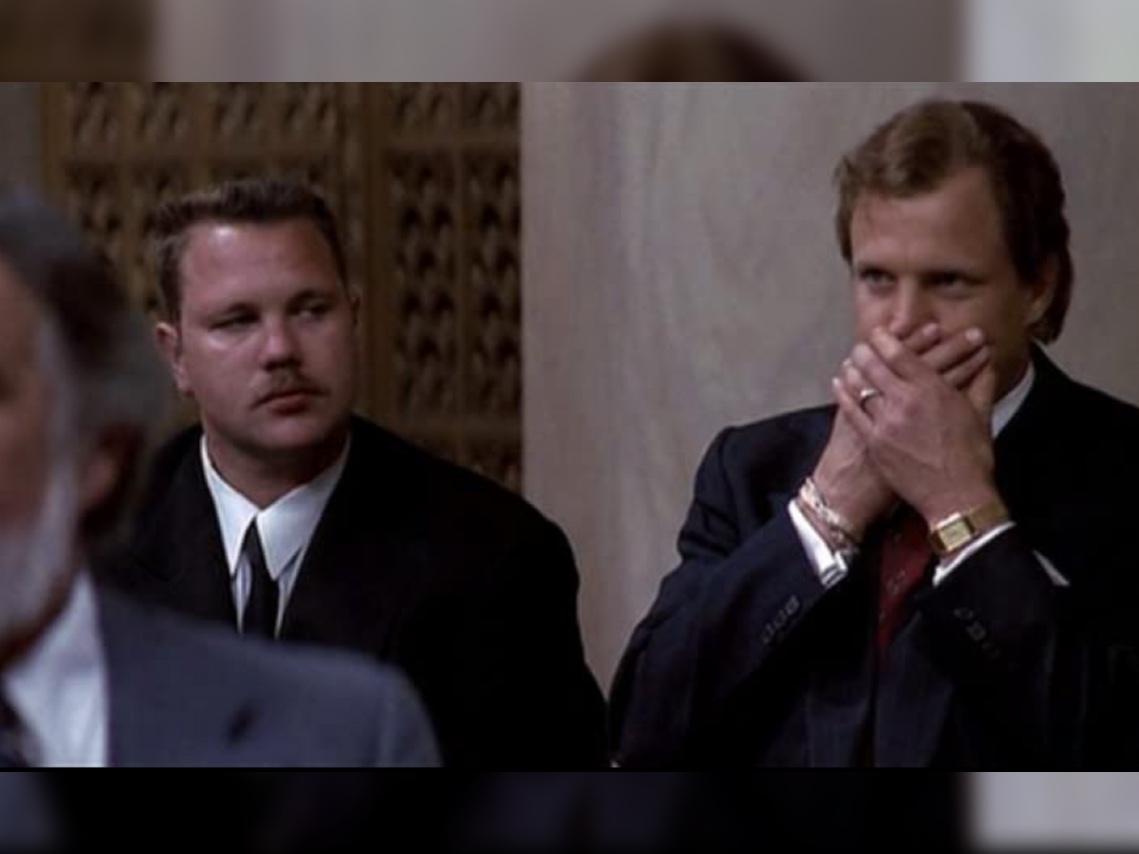 8. One scene involves Hustler's offer of a $1 million reward for bringing John F. Kennedy's killers to justice. In a crazy coincidence, the father of the Harrelson brothers has long been suspected by conspiracy theorists of having involvement in the assassination.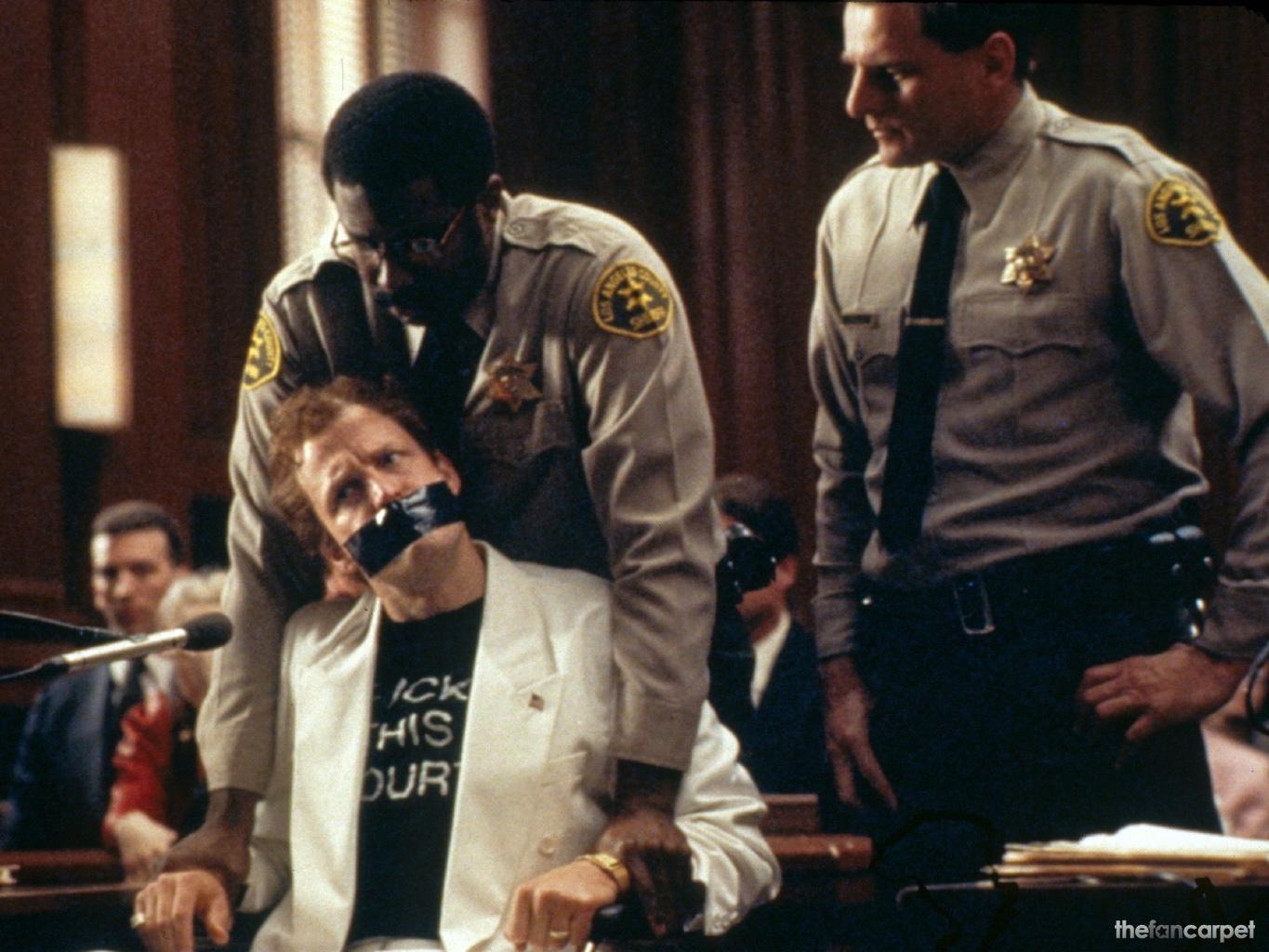 9. The character of Doug, one of Larry Flynt's bodyguards in the movie, was bodyguard for the real Flynt at the time the movie was filmed.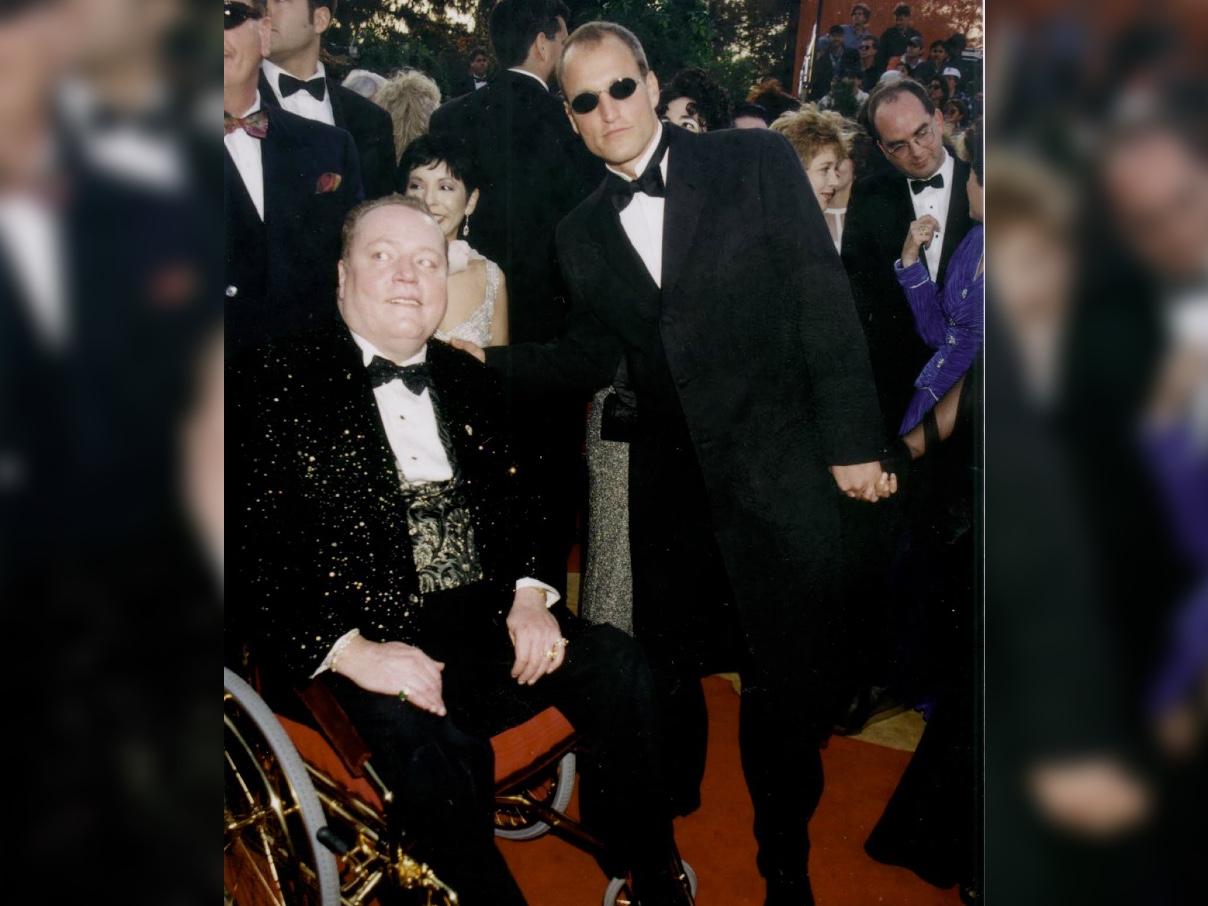 10. Despite being portrayed in the Oscar-nominated movie, Flynt was refused an invitation to the 1997 Academy Awards, so Harrelson brought him to the award shows as his "plus one."