COUPLES
Shailene Woodley Says She And Aaron Rodgers Jumped 'Headfirst' Into Their Relationship During Quarantine
While Aaron Rodgers and Shailene Woodley's love story may have seemed like a whirlwind romance to some, the Big Little Lies star is grateful certain circumstances helped them speed things up a bit.
Article continues below advertisement
"Starting a relationship where you immediately move in with someone — because it's a pandemic and you can't just get on a plane and go back and forth on weekends — taught us a lot about each other very quickly," the 29-year-old told Shape in an interview published Monday, January 7. "We jumped in headfirst and got some of the sticky bits out of the way early."
However, when the pandemic began in early 2020, love was the last thing she had on her mind. "I was by myself with my dog and didn't see anyone for three months," Woodley admitted. "It forced me to be still and quiet." 
Article continues below advertisement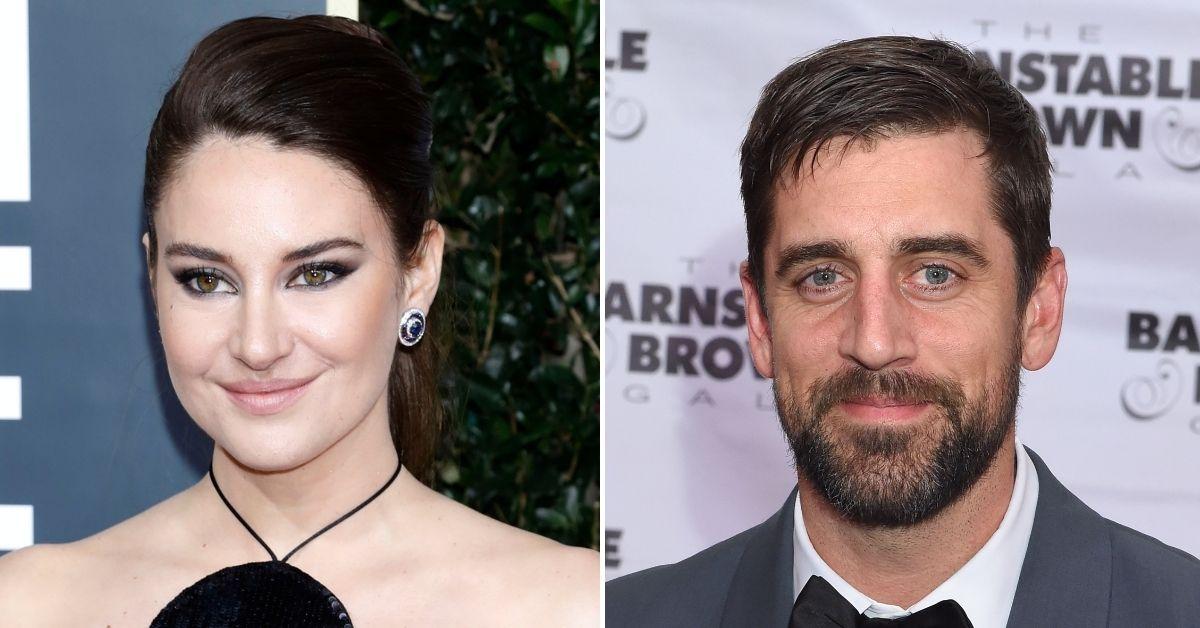 Article continues below advertisement
Months later, while in Montreal for an upcoming project, the actress found herself spending quarantine with the 37-year-old — and the extra one-on-one time allowed them to get to know one another behind closed doors. Still, Woodley believes they would have met "in any context, any space in time, because I feel we were meant to be together."
Though Woodley candidly opened up about her relationship with the Green Bay Packers quarterback in the interview, one thing she did not share was details on their wedding plans.
Article continues below advertisement
The athlete announced he was engaged at the NFL Honors awards in February — though he did not drop his fiancée's name at the time.
But Woodley confirmed the exciting news later that month during an appearance on The Tonight Show Starring Jimmy Fallon. "For us, it's not new news, you know, so it's kind of funny," Woodley explained. "Everyone right now is freaking out over it and we're like, 'Yeah, we've been engaged for a while."
Article continues below advertisement
"He's, first off, just a wonderful, incredible human being," she continued, before quipping, "But I never thought I'd be engaged with somebody who threw balls for a living."
Article continues below advertisement
"I know him as like, the nerd who wants to host Jeopardy!. That's the dude I know," she explained. "He just happens to be very good at sports."
Article continues below advertisement
"Aaron and Shailene have a ton of mutual friends, and he's always admired her from afar. So over the summer, he had someone reach out to Shailene and see if she was interested, and she agreed it would be fun to hang out," an insider previously told OK! of how the two met. "They had some Zoom dates, got to know each other on a platonic level at first, and things just progressed from there."