COUPLES
Is Shanna Moakler Throwing More Shade? Travis Barker's Ex Speaks Out On His New Relationship With Kourtney Kardashian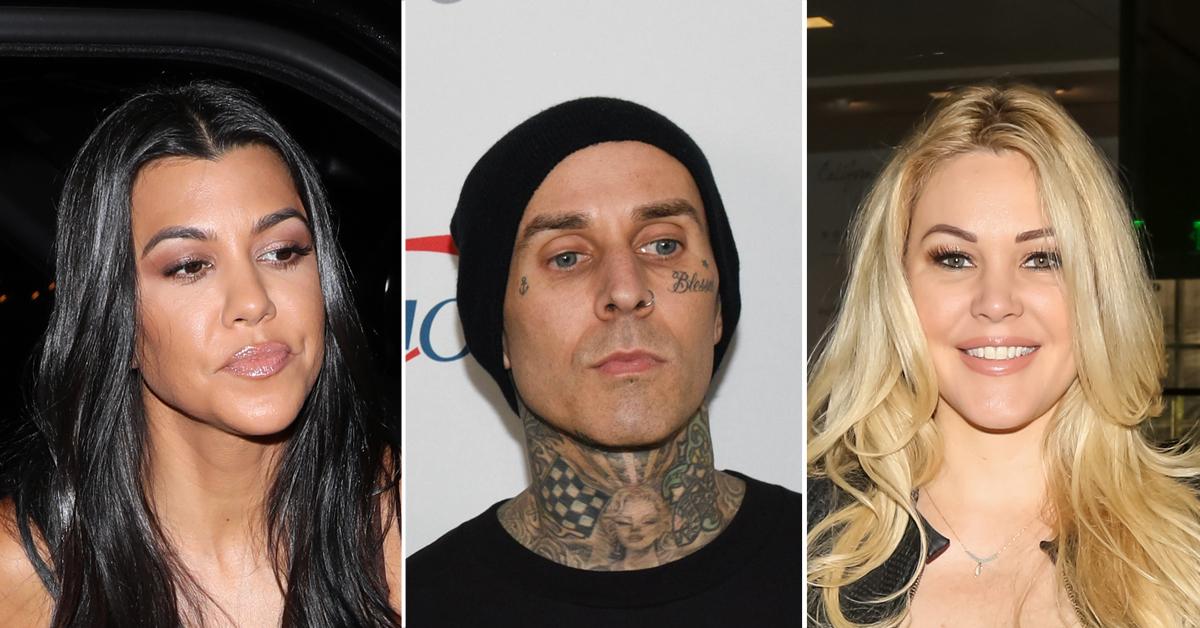 It seems Shanna Moakler is taking the high road. After recently throwing some shade at ex-husband Travis Barker's new girlfriend, Kourtney Kardashian, Moakler, 45, reportedly told a paparazzo outside LAX that she is "happy" for the pair.
"He's my friend and co-parent, and I want him to be happy, and if being with her makes him happy, and she's happy, I'm happy for both of them, honestly," she said.
Article continues below advertisement
Despite the warm sentiment, she couldn't help but get in one more dig at the couple. "He can handle that Kardashian drama."
Moakler married the tattooed Blink-182 rocker in 2004 and divorced in 2008. They first split in 2006, but tried to rekindle their relationship after he was injured in a horrific plane crash that took the lives of four people in 2008. The couple finally separated for good. They share children Landon Asher Barker, 17, and Alabama Luella Barker, 15.
Barker, 45, and Kardashian, 41, officially announced their relationship on Instagram on Tuesday after having spent Valentine's Day together.
Article continues below advertisement
The news did not come out of left field, as the couple has known one another for many years. The musician met Kim Kardashian in Amsterdam when he was seeing Paris Hilton, and he and Kourtney now conveniently live in the same Calabasas neighborhood.
An insider previously told OK! that "Travis has been in the Kardashians' inner circle for many years now, and he's always had a soft spot for Kourtney – and vice versa."
Article continues below advertisement
"Shhhhiiiii that broad don't got nothin' on you. Travis downgraded big time," said the fan. Moakler claims her "like" was simply in jest.
Moakler was also caught locking lips with on-and-off boyfriend Matthew Rondeau when she picked him up from LAX Thursday.
"We're doing great," Moakler told the paparazzo. So great, in fact, that she sported a large gem on her left ring finger, leaving fans wondering if the couple is secretly engaged.