Sharon Stone 'Hanging Out' With 25-Year-Old Rapper RMR
An unlikely match! Sharon Stone has reportedly been "hanging out" with 25-year-old rapper RMR.
Article continues below advertisement
The 63-year-old and the "Vibes" hitmaker are said to have been spotted on dates together all around Los Angeles, Calif. Last week, the pair were reportedly seen dancing at Delilah and The Highlight Room.
"She's definitely having a hot girl summer," one source spilled. "They were together hanging out with Drake's [artist] PND, and they were canoodling and popping bottles. They were dancing to hip-hop. Chris Brown was also there."
Article continues below advertisement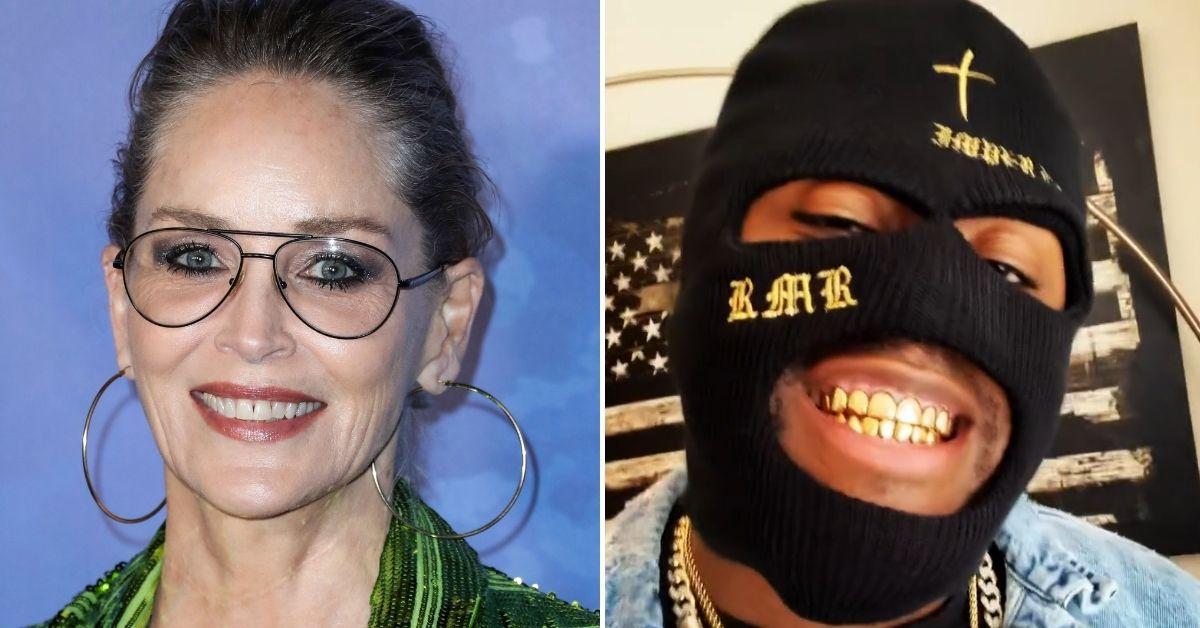 Article continues below advertisement
An insider, who noted that the pair have been spending time together for a few months now, said RMR — who is a big fan of Stone's 1995 film Casino — "respects her and thinks she's cool as f**k.
Article continues below advertisement
The source also noted that the mysterious rapper — who wears a ski mask and gold grills on his teeth to hide his face — even gifted her one of his signature ski masks: "They're on the same frequency and it's a very unique friendship."
The pair don't seem to be hiding their budding friendship on social media, either.
Article continues below advertisement
"Can't wait to see all you Rascals at my shows, and everyone else … Doing a US & Canada tour," RMR said in a clip posted last month, which Stone left an applause emoji on.
Article continues below advertisement
The Quick and the Dead actress has been open about her love life in the past. She split from newspaper editor Phil Bronstein in 2004 and later joined Bumble, only to be kicked off in 2019 when users reported her account because they believed it was fake.
"Hey @bumble, is being me exclusionary? Don't shut me out of the hive," she wrote on Twitter at the time. Stone was later unblocked and told Entertainment Tonight that she was "actually having a nice time. I've met a couple of nice people and I've actually made a couple of nice friends."
Page Six was the first to report on Stone and RMR hanging out. RMRs rep did not comment, while Stone said "No comment."