NEWS
Sharon Stone Says Doctor Gave Her A 'Full Cup-Size Bigger Breasts' Without Her Consent While Undergoing Tumor Removal Surgery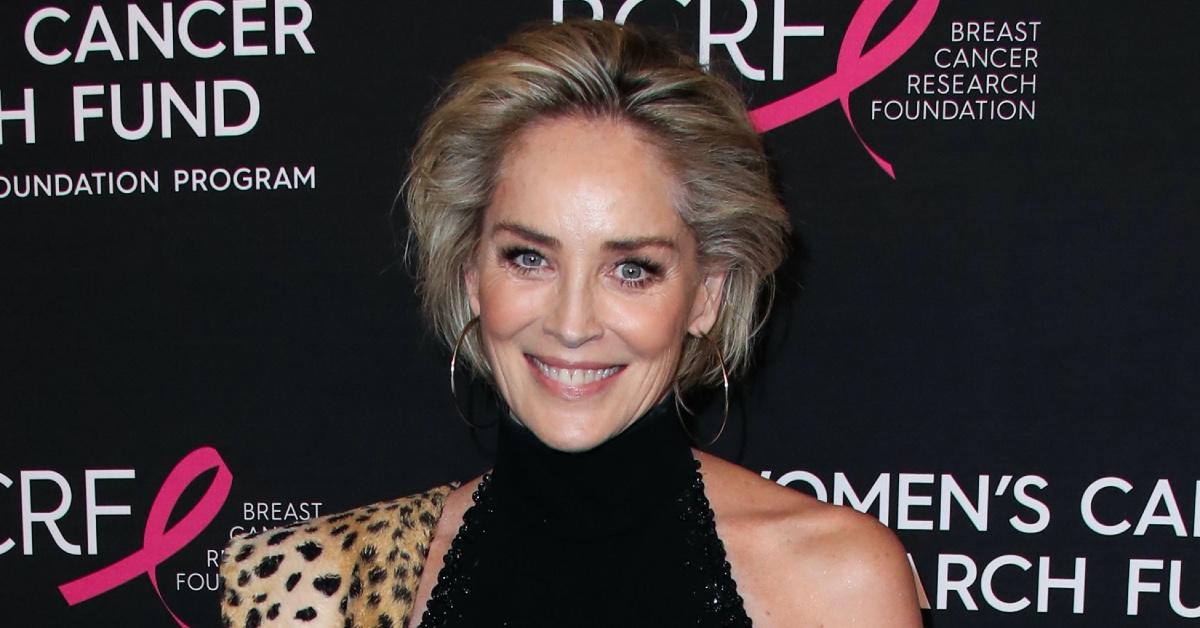 Excuse me? Sharon Stone revealed she had surgery to remove benign tumors in 2001; however, she woke up with breast implants after her surgeon took it upon himself to enlarge the actress' breasts without her consent.
Article continues below advertisement
"When I was un-bandaged, I discovered that I had a full cup-size bigger breasts, ones that he said, 'go better with your hip size,'" the Basic Instinct star told The Times. "He had changed my body without my knowledge or consent ... He thought that I would look better with bigger, better boobs."
The Casino actress was also tragically diagnosed with a brain hemorrhage in 2001, during which she had an out-of-body experience when her grandmother, Lela — who died years ago — visited her at the hospital.
Article continues below advertisement
"One night I awoke to my grandmother Lela standing at the foot of my bed. I know that sounds reasonable, except my grandmother had been dead for 30 years," she said.
Stone recalled how "beautiful" her grandmother looked and "smelled," noting that "she always wore Guerlain perfume, Shalimar."
Article continues below advertisement
"My radiance went away," she candidly shared, noting: "it isn't so much your beauty as your radiance. It's a radiance and a magnetism and a presence."
"She was at her best, wearing her favorite suit and hat," Stone added before sharing that her grandmother told her: "We don't really know what's wrong with you — we are working on it. But whatever you do, don't move your neck."
Article continues below advertisement
Moments later, "[Lela] was gone," Stone explained, adding that she followed Lela's order to not move her neck. "I took the teddy bear my dad had brought me, squiggled to the side of the bed, and stuffed that bear by my neck and DID NOT MOVE," the actress stated. "No matter what, I immobilized myself. I did not roll onto my side."
Article continues below advertisement
While also discussing her health battles with Oprah Winfrey, Stone, 63, recently admitted that she felt she lost her "radiance" during her seven-year recovery from her 2001 stroke, which doctors said she might not live through at the time.
Stone explained that radiance "comes from health and well-being and youth," but it also "comes from confidence." However, "when you are in the business that we're in," she continued, referring to the entertainment industry, "they start telling you that you don't have it anymore and you start believing it."
Article continues below advertisement
News of Stone's unexpected breast surgery and loss of radiance comes days before the debut of her memoir, The Beauty of Living Twice, which is available everywhere on March 30.
Article continues below advertisement
"I think that as we grow older, we have this societal pressure where people start to try to tell us that our worth is diminished," Stone candidly said, while sharing that she thinks "this is a time in our life when our worth is the most enhanced."
"I believe that's because it's the first time in your life when your worth becomes so much more. You become the most powerful than you've ever been," Stone told the talk show titan.