EXCLUSIVE
Celebrity Fitness Trainer Shaun T's 5 Tips To Dancing Away The Quarantine 15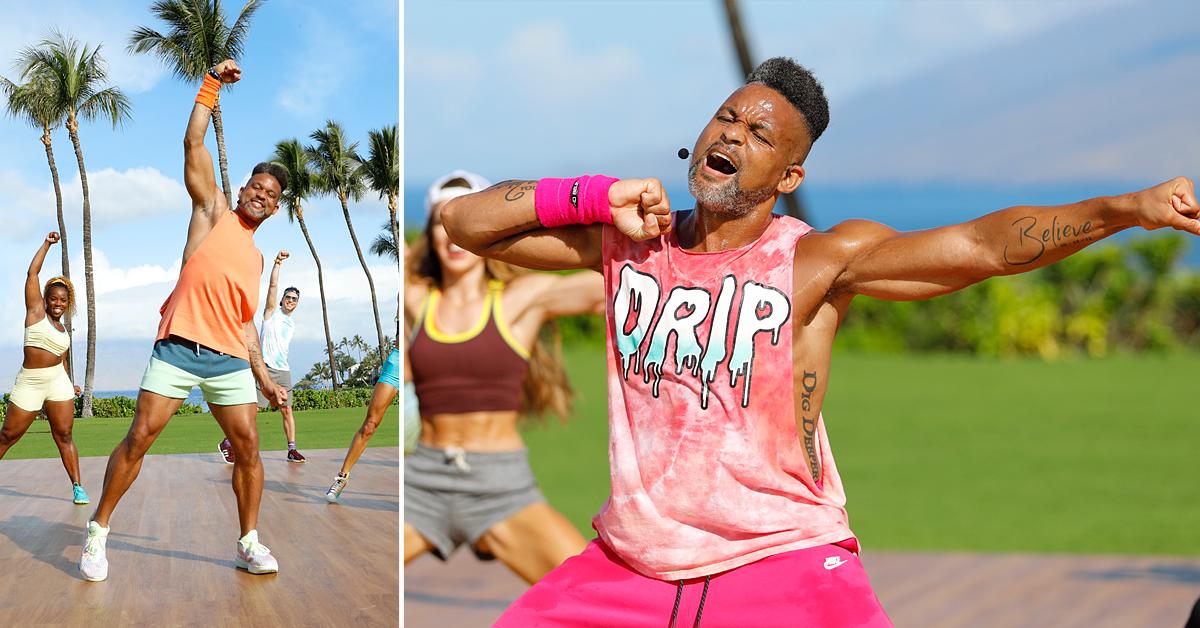 After a long winter of cuddling on the couch — and an even longer year and a few months in quarantine — it's suddenly May, and the summer is quickly approaching.
Article continues below advertisement
With work-from-home culture the new norm, the ongoing coronavirus pandemic has many people packing on the pounds, but celebrity trainer Shaun T is here to tell you to "Dig Deeper" and get back into gear so that you can be in tip-top shape for the summer. The motivational Beachbody on Demand coach is here to help you twerk away the pounds (yes, you read that right!) with his latest fitness program, Let's Get Up!.
Article continues below advertisement
"This program," he exclusively tells OK!, "is going to make you live!" He adds, "It's the fastest 30 minutes you'll ever work out [for]."
The new 30-day workout embraces everything that the 42-year-old father-of-two specializes in: dance, sweat, conditioning and, naturally, pure joy.
Article continues below advertisement
"This is not for the person who doesn't want to wake up and cut up," he explains. "This is not for the person who does not want to wake up and have a great time, someone who doesn't want to really let go and dance."
Now, we realize that getting motivated to get up and get going is more than half the battle when it comes to embarking on a new fitness journey. So take it from the expert, and try these five tips to get started — and get in the best shape of your life. Who's ready to get quaran-toned?
Article continues below advertisement
1. Find the Workout That's Right For You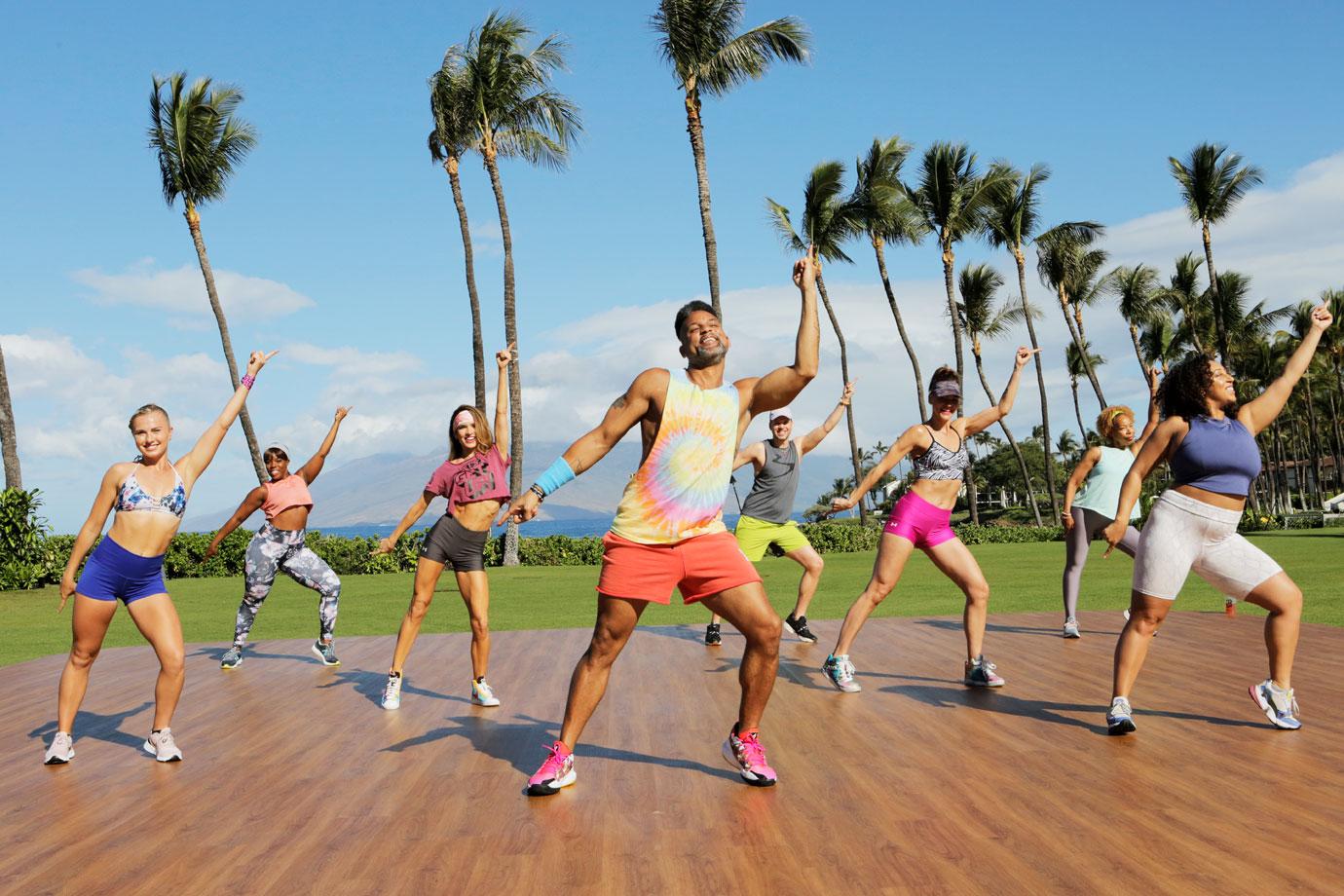 "Only do what you want to do," Shuan T tells OK!, adding that finding the fitting workout is imperative so that you don't quit prematurely. "Just because these people are doing CrossFit or these people are doing Insanity, that doesn't mean that's what you have to do. For me, when I get sick of fitness, I play tennis, and I love that."
Article continues below advertisement
2. Start Small
You don't have to work out seven days a week. In fact, Shaun advises against it when just starting out on your fitness journey. "I've trained a lot of people where I only allow them to work out three days a week," he says. "Even if they're like, 'I feel great, I want to do more,' I'm like, 'Three days. Let's do three days a week for a month because I want you to leave yourself wanting more' — instead of hitting the pavement so hard that on Wednesday, you're like, 'Oh my gosh, I can't even sit on the toilet,' and then Thursday you take a break, and Thursday turns into a month and a half, right?"
3. Focus On the Positive
"I think one of the things is when we have ebbs and flows in our lives, everyone focuses on the lower part of those," he explains. For Shaun, during the beginning of the pandemic, he spent more time with his family in lockdown. It may have come with its challenges, but he says, "I remember celebrating the fact that I actually put my kids to bed for 60 days straight, which I had never done because I was always traveling." The same applies to fitness: celebrate your accomplishments, no matter how big or small.
Article continues below advertisement
4. Get Creative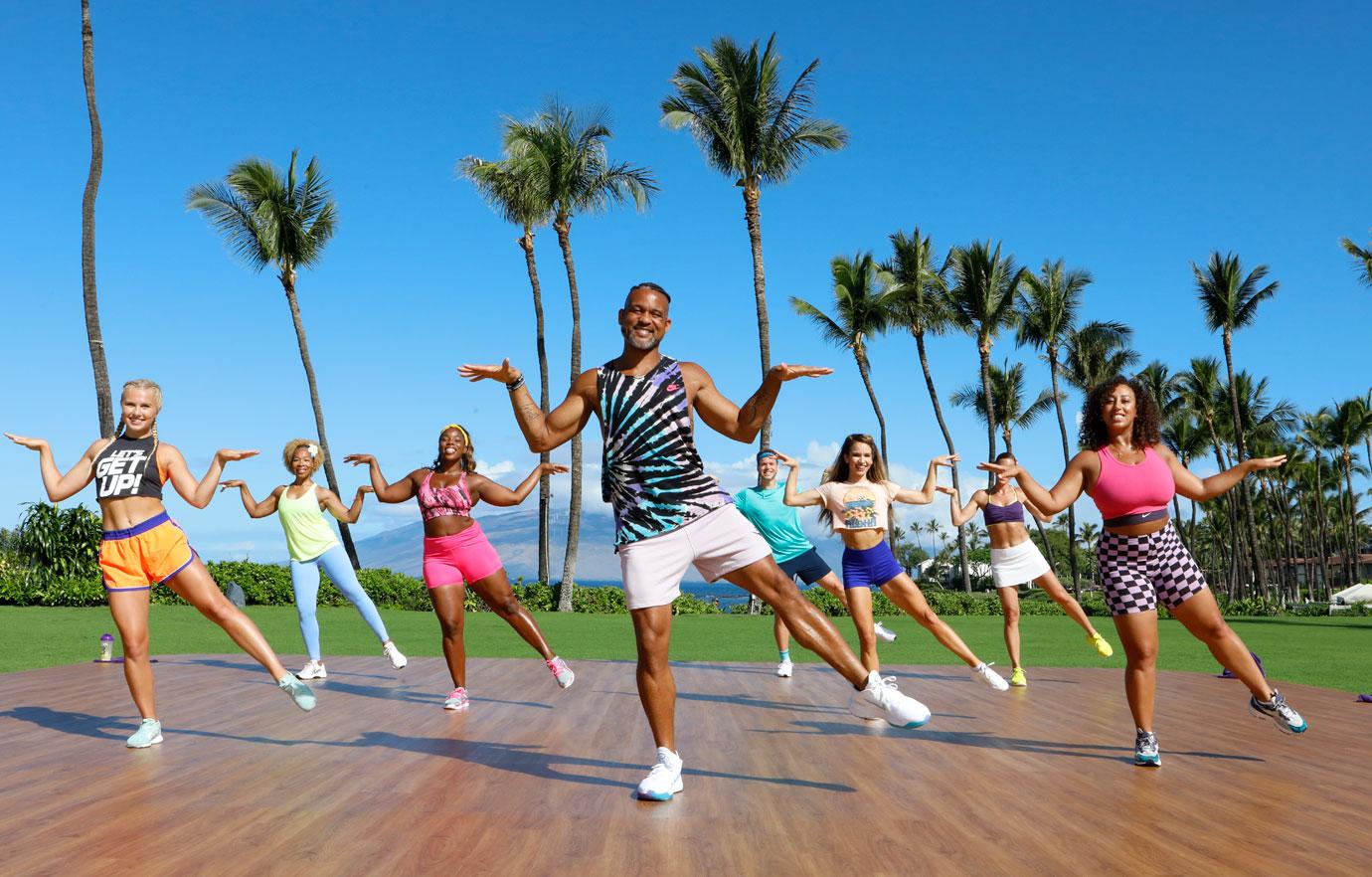 "Some people out there say, 'I'm not creative.' Whatever you do, whether you are an accountant, whether you're a journalist, whether you're a fitness instructor, every one of those things involves creativity, and the creativity can help make it better," he says. "So how are you going to enhance what you're doing or what you currently do to make it better when you hit any types of ebbs and flows?"
5. Connect To Your Emotions
"A lot of times, we throw away our emotions: 'I'm sad, I'm not going call my friends because I'm sad.' Or whatever the case may be," Shuan T says. "If something happened to you and you were mad or upset, I'll be like, 'This is your venting session. You have 24 hours, connect to it, and then let's take a plan of action to move forward.' It's really this balance that people need to have in order to break out of that mundane, 'Well, I'm stuck in quarantine.' When it comes to fitness in general, I think this goes whether you're in the ebb and flow or just your regular life — you've got to do things that you want to do. If you enjoy what you're doing, you're going to wake up the next day, you're going to do it, you're going to find consistency, you'll have accountability, you'll start to see results. Consistency over time is the result."