NEWS
First Sighting Of Octomom's Octuplets In 100 Days As They Celebrate First Day Of 8th Grade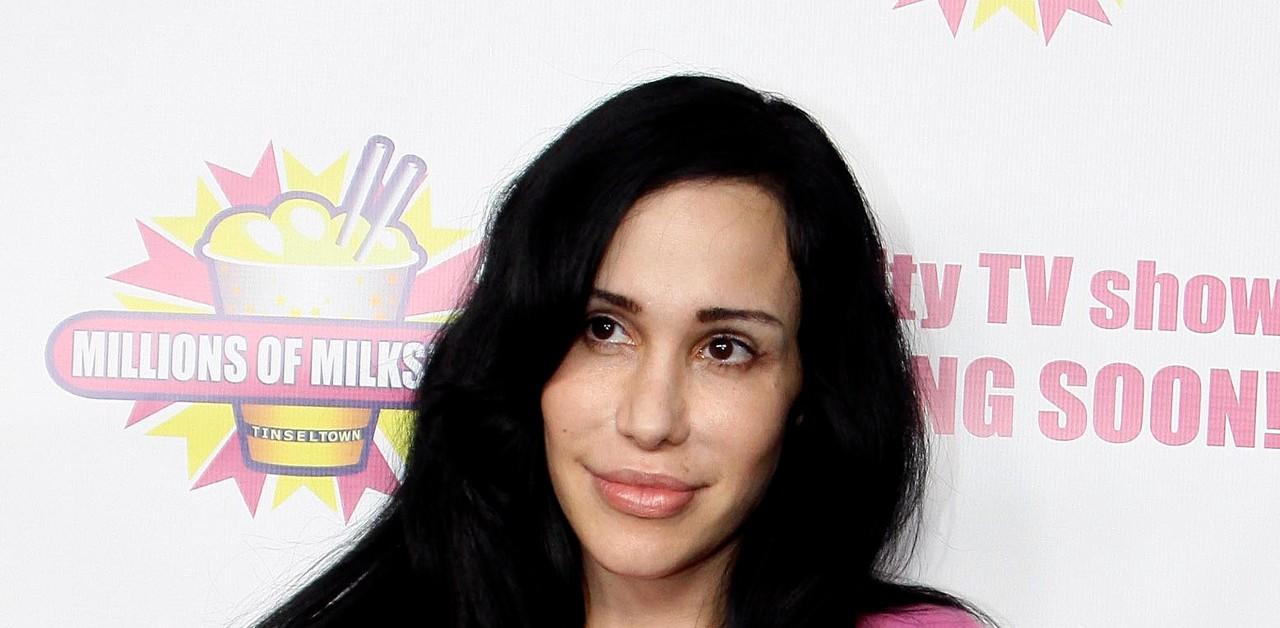 They grow up so fast! On Wednesday, August 17, Nadya Suleman, better known to the world as "Octomom," shared a photo of her octuplets before they headed off to their first day of eighth grade.
The cute pic showed the 13-year-old kids — Nariyah, Isaiah, Maliyah, Jeremiah, Noah, Josiah, Jonah, and Makai — lined up in front of the garage with their backpacks strapped on.
Article continues below advertisement
"Be proud of yourselves kids for being kind, respectful, and helpful to all your fellow peers, teachers and staff," the proud mom captioned the Instagram post. "You are exceptional role models to the 6th and 7th graders. I love you ❤️."
She also added a "side note" to her "critics," noting, "Their older siblings did not want me to post a picture on their first day. I respect their choice, so should you)."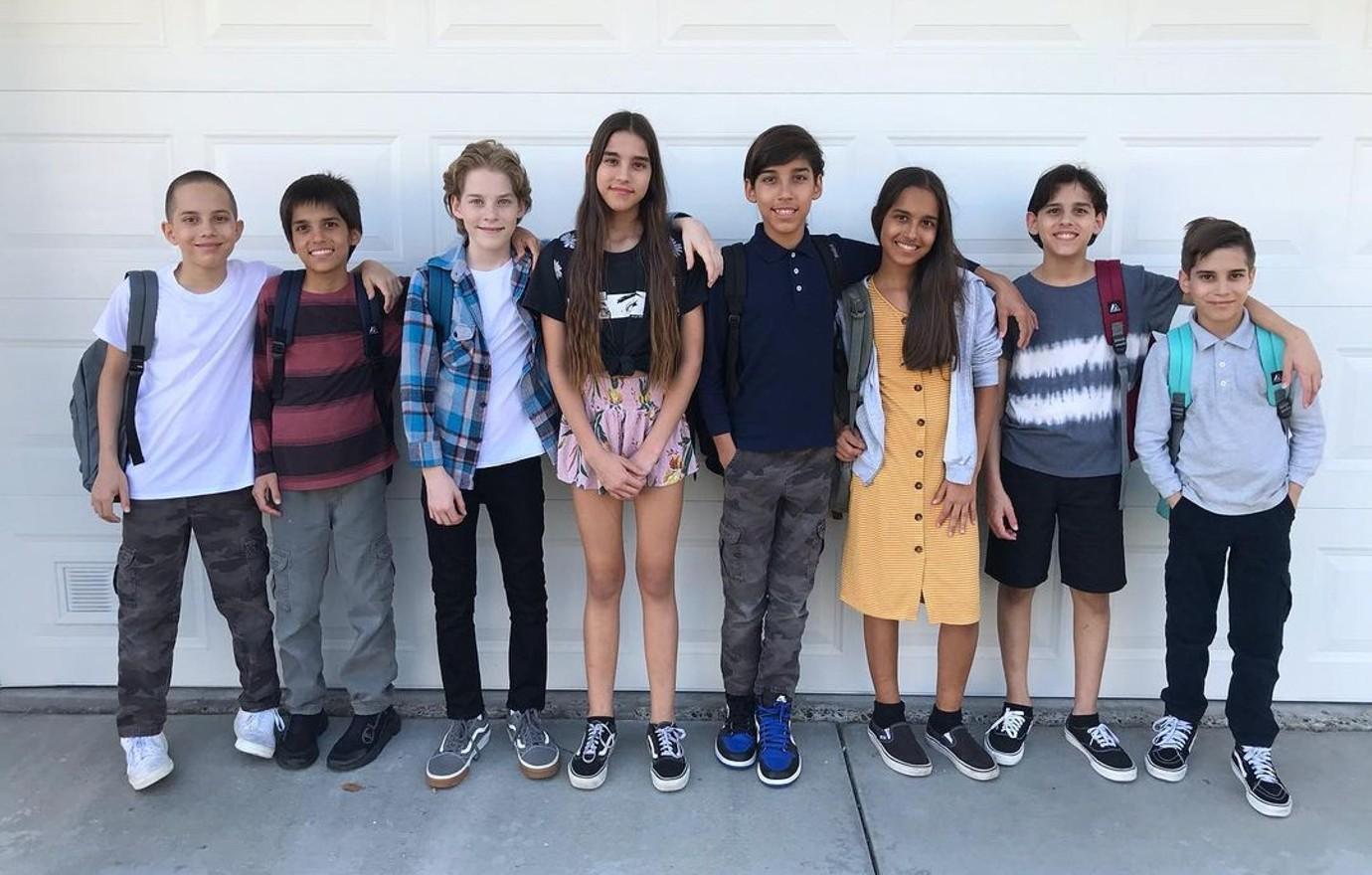 Article continues below advertisement
MORE ON:
Nadya "Octomom" Suleman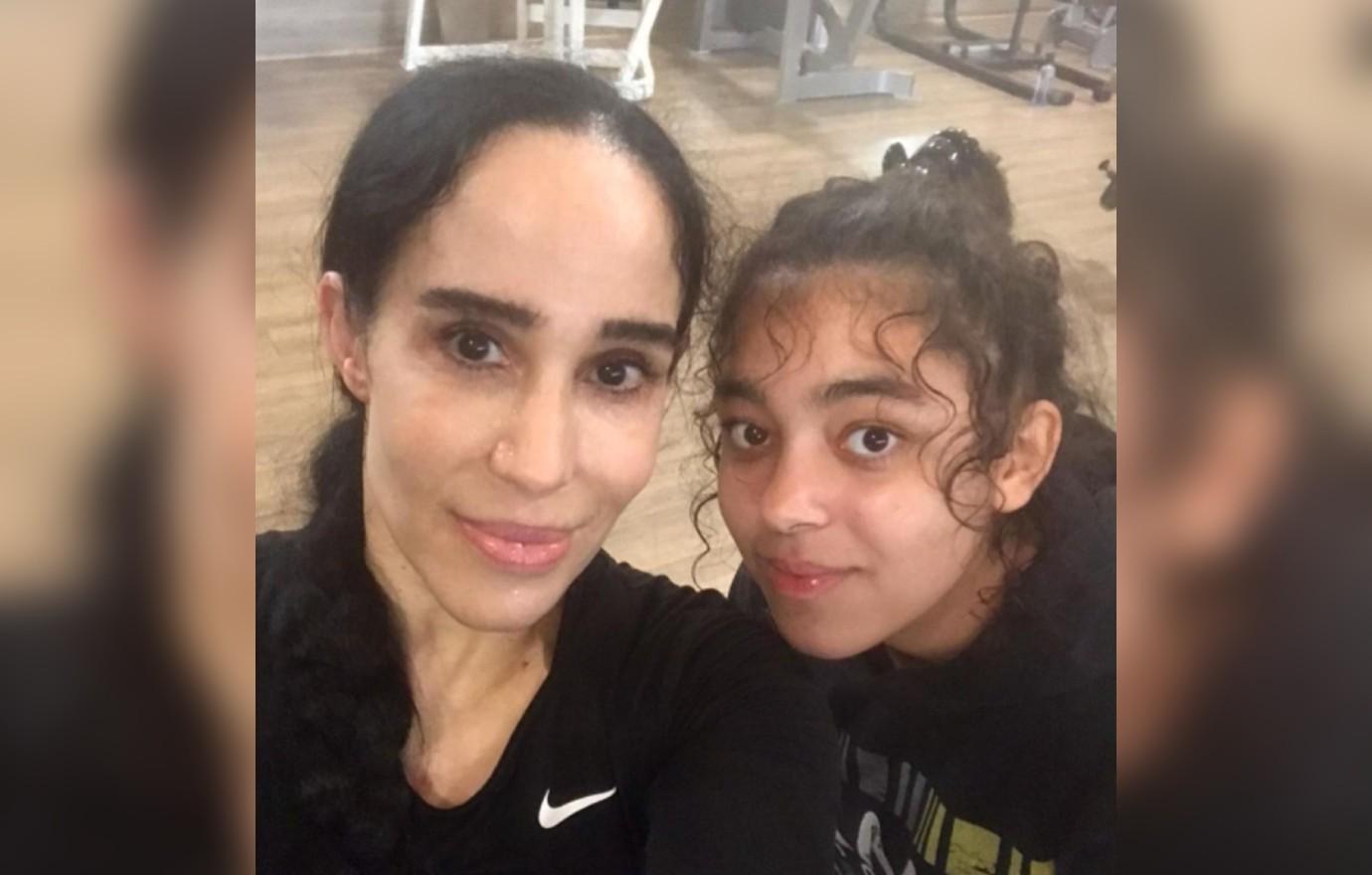 Article continues below advertisement
While Suleman faced a ton of controversy for her choices in the past, she's been thriving now that she's living a more low-key life. One of the way she conquers the chaos of being a mom to 14 kids is through exercise, as she's been a fan of weightlifting since she was 17.
"Weightlifting is my method of constructively channeling stress, strengthening my mind in addition to my body," she explained, noting she strives to be in the gym at least four times a week.
The former adult film star noted that when it comes to self care, she strives to set an example for her children. In fact, her five eldest kids have picked up weigh-lifting as well, admitting they now mock her for "lifting too light."
"Never underestimate the power of parental influence," she stated. "If we parents implement self-discipline and a strong work ethic, (in every facet of our lives), our children, more often than not, will internalize and apply the same skills to their lives."