NEWS
Simone Biles Declares 'There's More To Life Than Just Gymnastics' Following Shocking Exit From Women's Team Final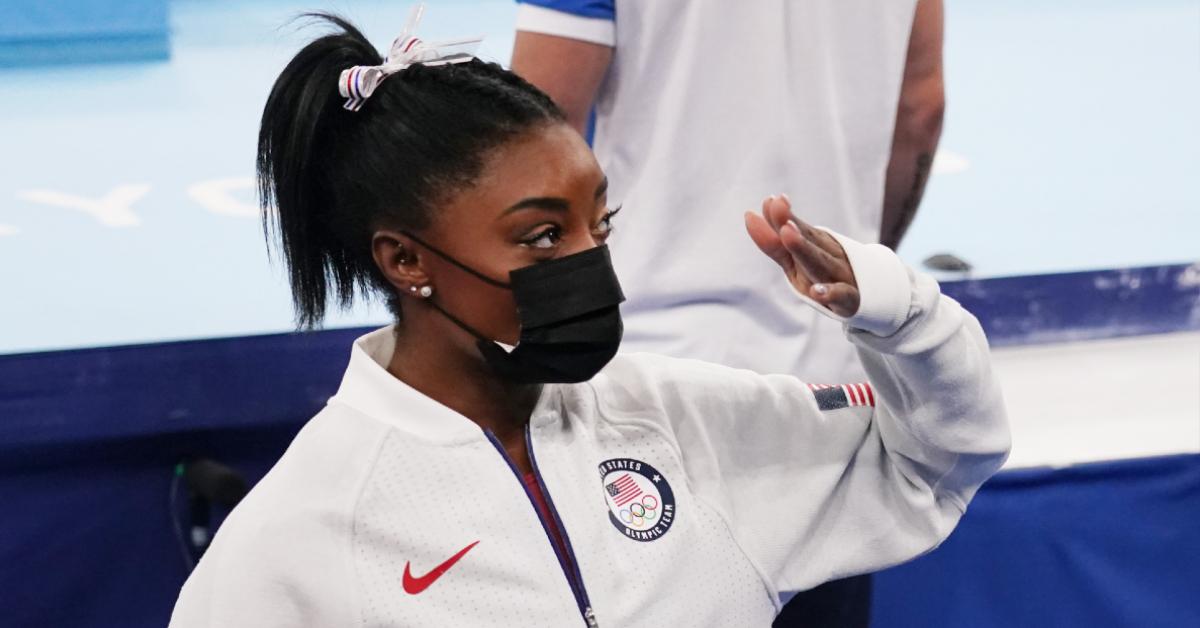 Following four-time Gold medalist Simone Biles' sudden exit from the women's gymnastics team final in Japan, the 24-year-old athlete told reporters, "There's more to life than just gymnastics."
Article continues below advertisement
Biles said she pulled out of the competition after a shaky landing on vault to "focus on my well-being" and mental health. "It is very unfortunate that it has to happen at this stage because I definitely wanted this Olympics to go a little bit better but again, we'll take it one day at a time," she added, "and we're going to see how the rest goes."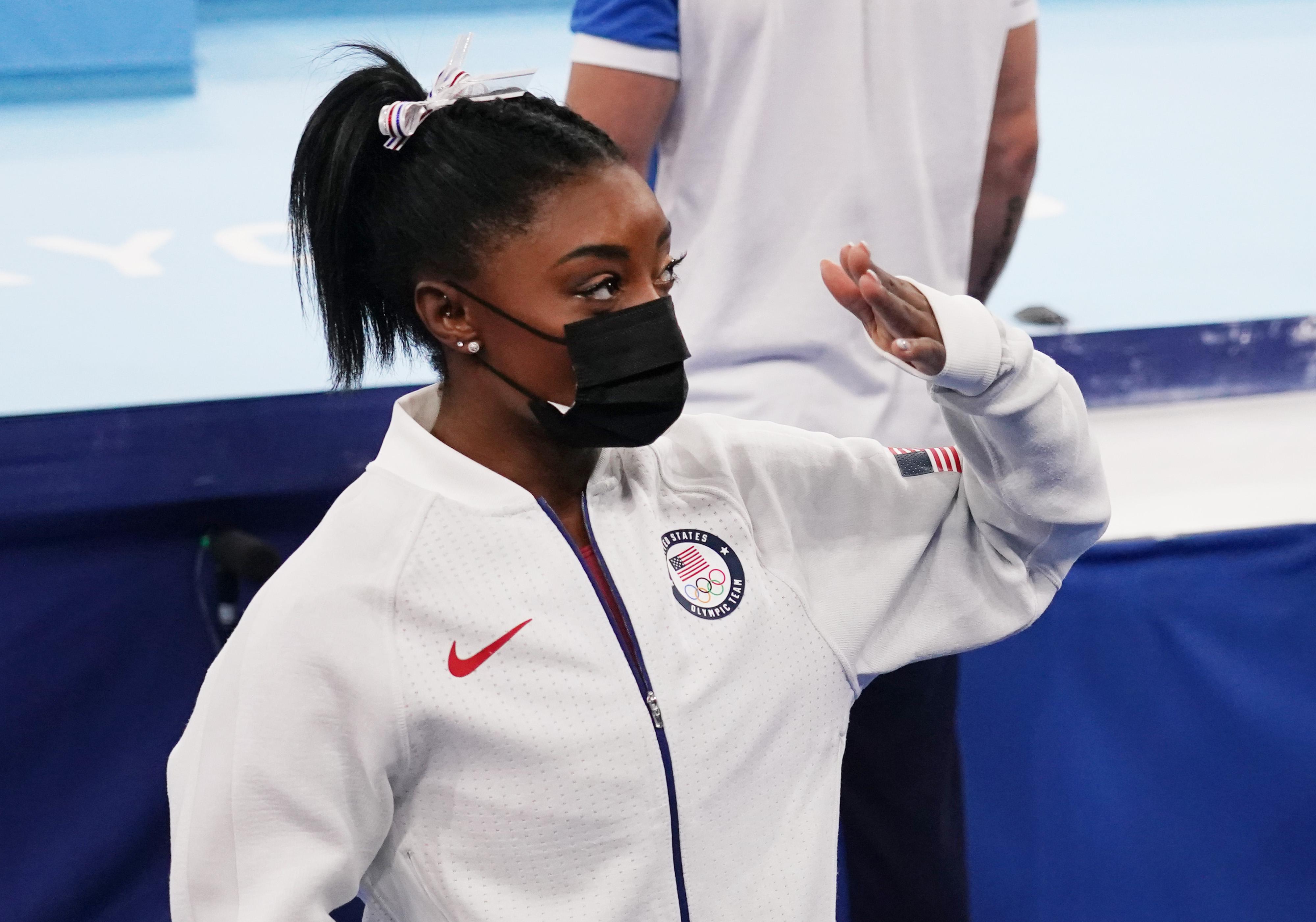 Article continues below advertisement
As OK! previously reported, the athlete scored a 13.766 on the vault — the lowest of her career — then swiftly left the floor and sat out the rest of the competition. For the final three events, Biles stood on the sideline sporting a Team USA warm-up and cheered on her teammates, who eventually took home the Silver medal.
Article continues below advertisement
According to the live broadcast, Biles' sudden departure was not due to an injury but a "mental issue" she was having. One of her coaches told NBC that "physically is fine, but she is done for tonight."
The exact reason behind Biles' exit is unclear, although USA gymnastics announced that it was due to medical reasons. "Simone has withdrawn from the team final competition due to a medical issue," they said in a statement. "She will be assessed daily to determine medical clearance for future competitions."
Article continues below advertisement
Biles took to Instagram on Monday to address her uncharacteristically poor performance on the vault, as well as the pressure that is placed on her as an Olympic athlete.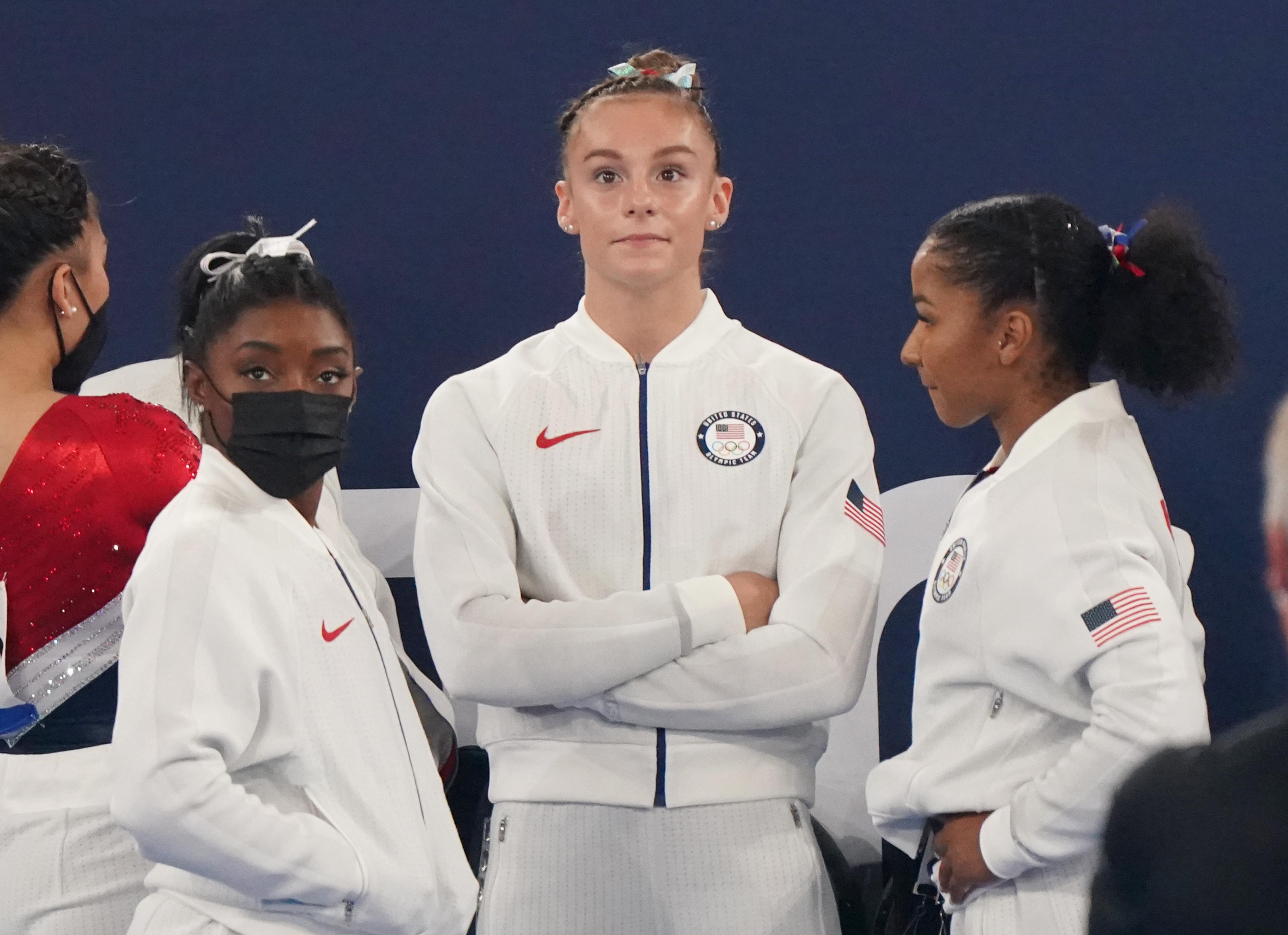 Article continues below advertisement
"It wasn't an easy day or my best but I got through it," she wrote in the caption. "I truly do feel like I have the weight of the world on my shoulders at times. I know I brush it off and make it seem like pressure doesn't affect me but damn sometimes it's hard hahaha!"
Article continues below advertisement
"The Olympics is no joke!," the Ohio native added. "BUT I'm happy my family was able to be with me virtually🤍 they mean the world to me!"
Celebs showered the athlete with praise following her decision to exit the team final. "You are incredible ❤️ always amazed by you ❤️," Dancing With the Stars pro Lindsay Arnold gushed, while Bachelor alum Colton Underwood commented: "❤️❤️❤️ you got this."
Netflix's Cheer star Gabi Butler wrote, "You are so beautiful, talented and amazing ❤️ so so proud of you! 🙏🏽 you ARE the GOAT 🐐." (GOAT stands for Greatest Of All Time.) "Pressure is a privilege. You've got this, Simone! Rooting for you and Team USA!," Tennis icon Billie Jean King said.