PHOTOS
Stormi Webster, The Jolie-Pitt Brood & More: See Hollywood's Most Spoiled Children: Photos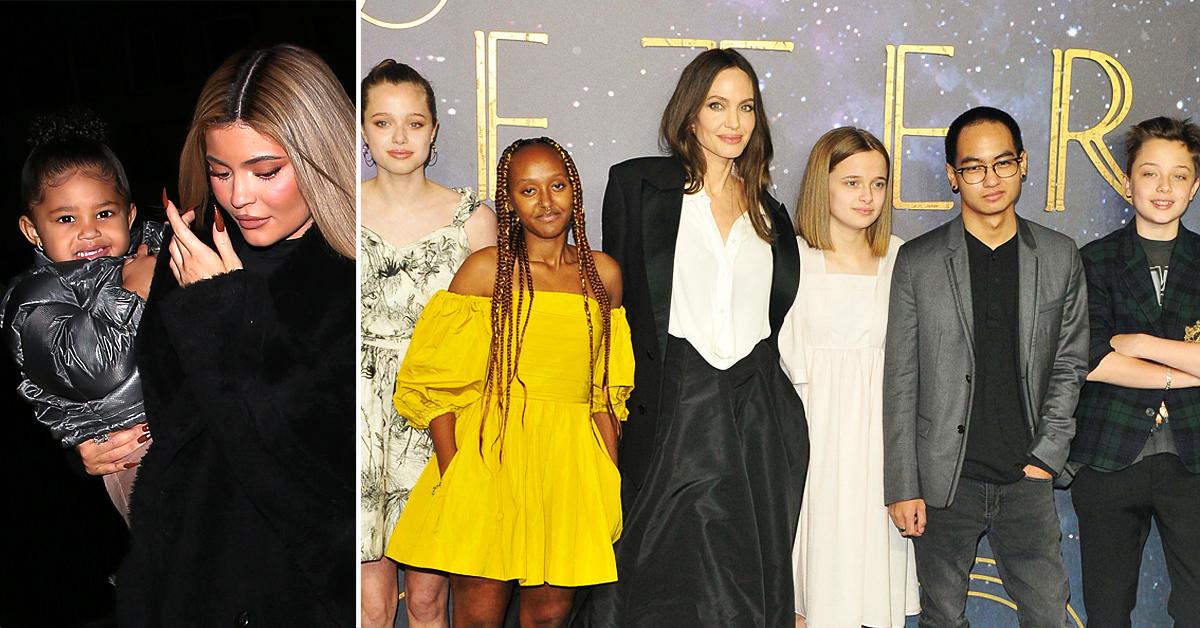 Mansions and stylists and bling, oh my! These celebrity children are living the good life thanks to their A-list parents.
Article continues below advertisement
Stormi Webster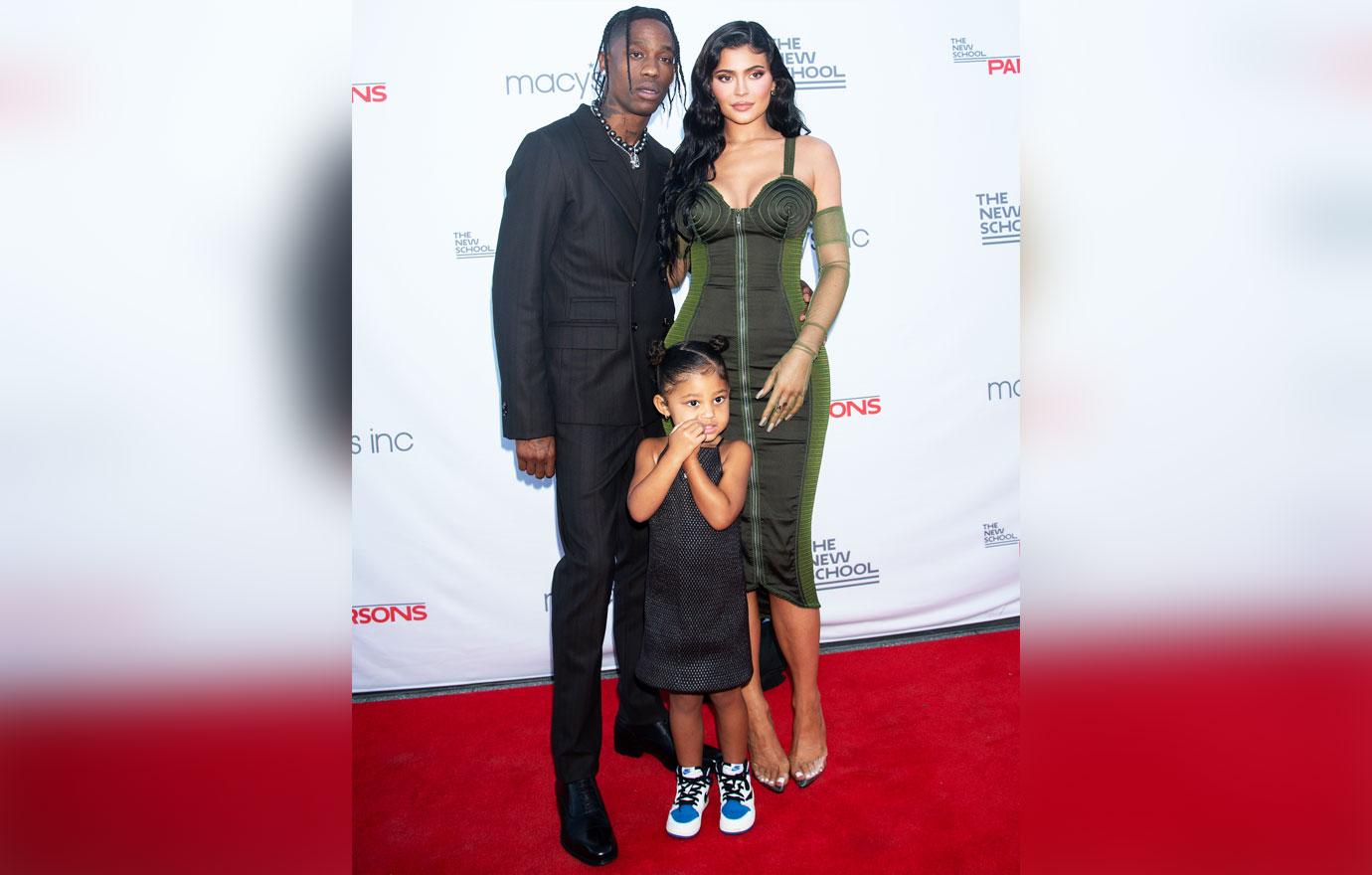 Just try and keep up with this budding fashionista: At 3 years old, Kylie Jenner and Travis Scott's firstborn (the pair are expecting their second child any day now) already has a closet that rivals her mom's! "Stormi gets the best of the best when it comes to designer shoes and clothes," dishes a source, noting that the tyke "has diamond rings, necklaces, bracelets and tiaras worthy of a princess."
With her mogul mama worth an estimated $1 billion, it's no surprise the Kylie Cosmetics founder treats her daughter like royalty, taking the tot along on private jet rides and tropical vacays. Still, the source says keeping Stormi satisfied may end up costing the reality star in the long run: "Stormi gets bored quickly, so Kylie's constantly buying expensive stuff to pique her interest."
Article continues below advertisement
Article continues below advertisement
The Jolie-Pitt Brood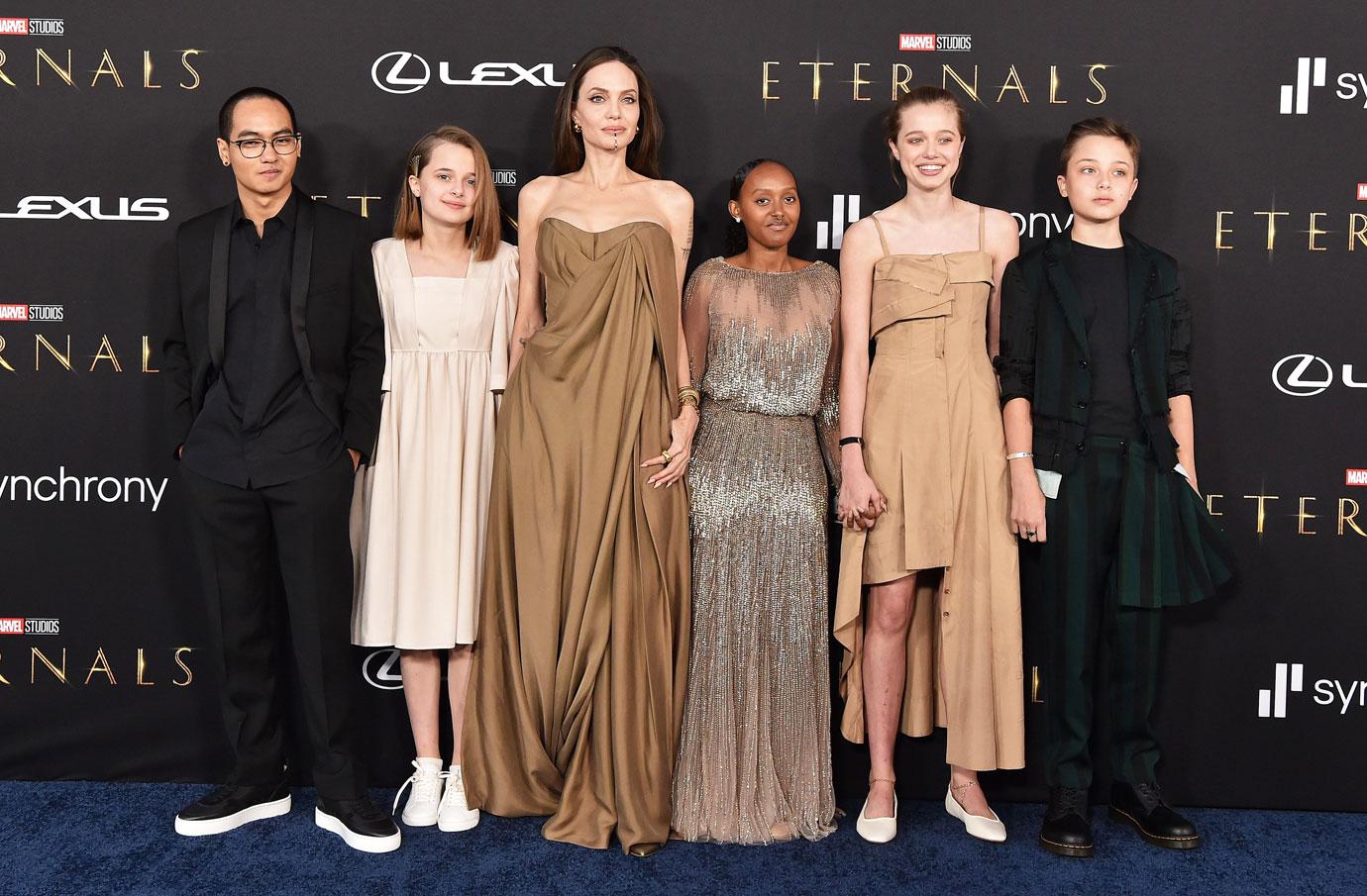 Their parents are two of the most famous people in the world, but Angelina Jolie and Brad Pitt's kids, Maddox, 20, Pax, 18, Zahara, 17, Shiloh, 15, and 13-year-old twins Vivienne and Knox, are surprisingly down-to-earth. "They have everything they need and more," spills an insider,"but it's on a reasonable level." Some indulgences include "a trampoline, pinball machine and drum set" at their parents' respective Los Feliz homes. (Angie owns a $25 million mansion just minutes away from her ex.)
Article continues below advertisement
And though the six siblings dress to the nines on the red carpet, most of the group typically take a laid-back approach with their everyday attire, opting to shop at Gap and vintage stores. (Knox, notes the insider, "likes his department store dress shirts and jeans.") Having parents who hardly flaunt their wealth has clearly rubbed off on the crew, adds the insider: "They're taught that giving is better than receiving."
Article continues below advertisement
Emme & Max Muñiz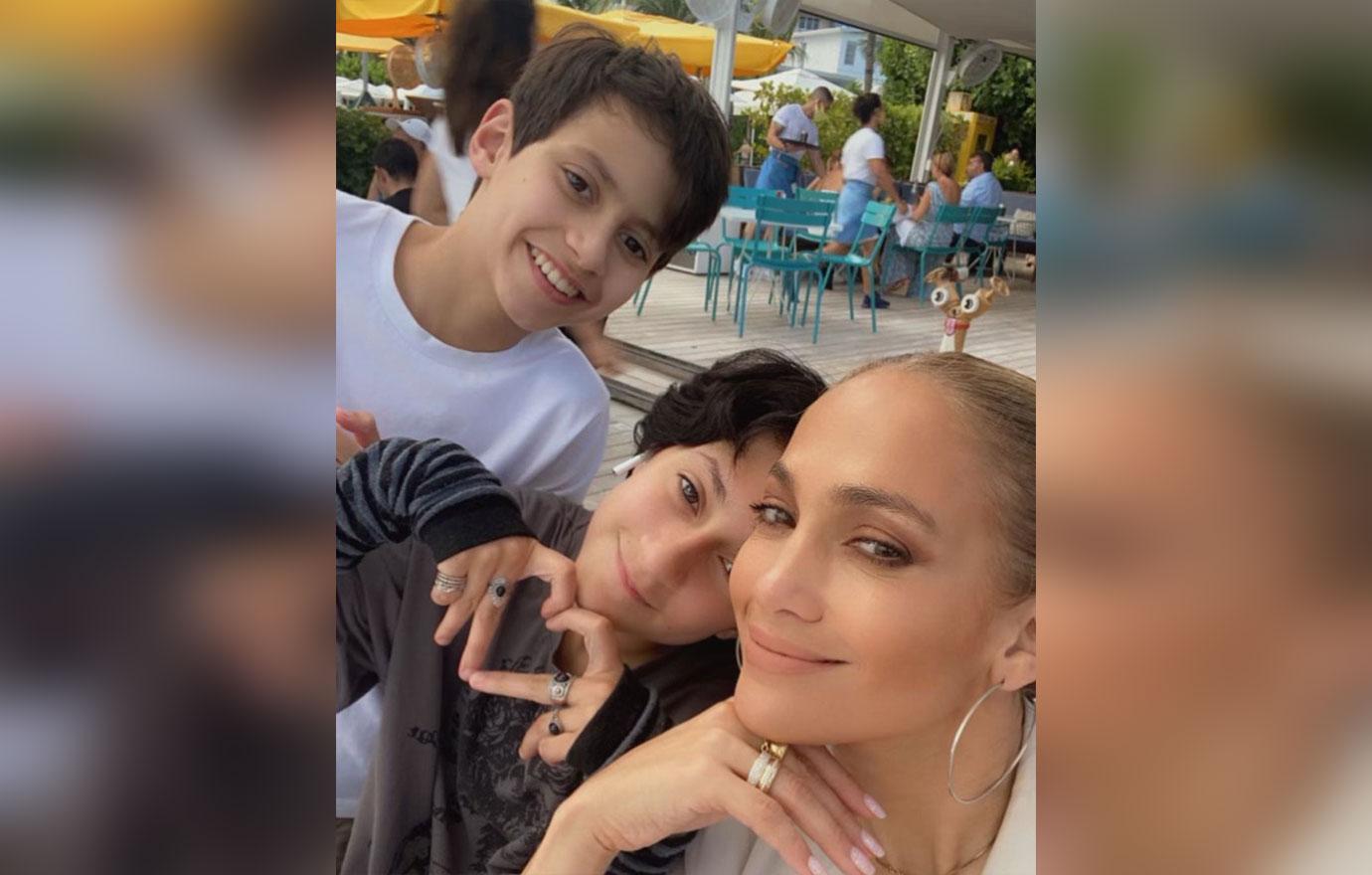 Jennifer Lopez's love may not cost a thing, but she spares no expense when it comes to Emme and Max, whom she shares with ex-husband Marc Anthony. The 13-year-old twins are "used to living in mansions and shopping at stores on Rodeo Drive," says a source. "They have every new gadget and Black Amex credit cards." According to the source, Emme — who showed off her singing skills during the 2020 Super Bowl and is a published author — has expensive taste, just like J.Lo.
Article continues below advertisement
"Emme's closet is what you'd imagine: huge and filled with expensive clothes, shoes, handbags and hats," the source confides. (For his part, Max is more "low-key," but already has a penchant for "Rolex watches and Armani suits.") Still, nobody could blame these two for rocking high fashion when their mama is a notorious diva: "Jennifer likes her kids to be well-dressed." Mother knows best!
Article continues below advertisement
Article continues below advertisement
Penelope Disick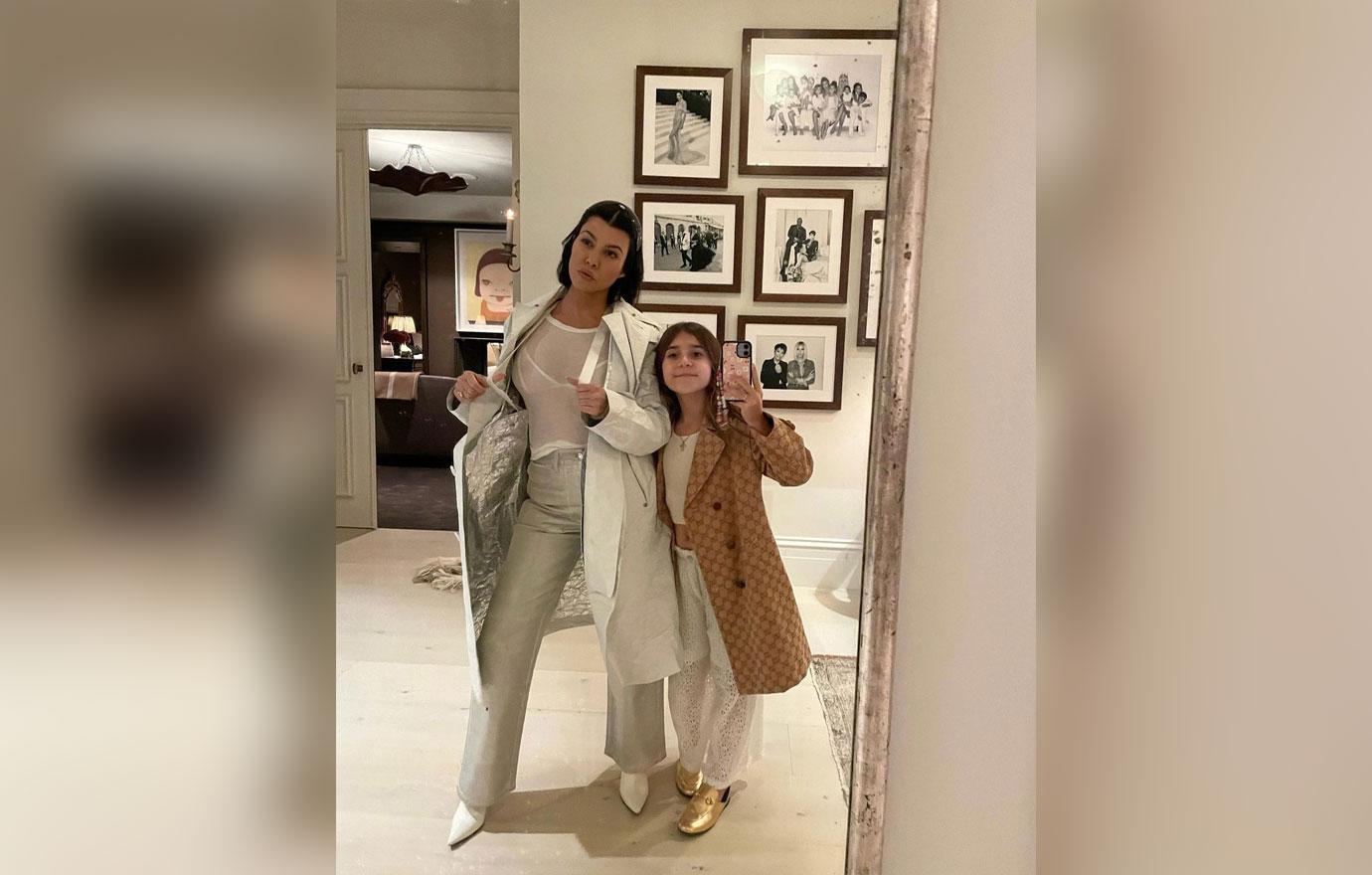 She may hail from reality TV's most famous family, but Kourtney Kardashian and Scott Disick's daughter is paving her own way — and it's only a matter of time until it leads her to the bank! A source tells OK! the future rock star, who recently dyed her hair bright red, has free rein to pursue her dreams. "Penelope has a dance studio at home and a recording studio," the source confides of P, who was gifted a lavish drum kit on her 9th birthday.
Article continues below advertisement
"She also has a walk-in closet that's bigger than most bedrooms." Penelope's already proven to be an influencer (the TikTok account she shares with Mom touts 2.9 million followers!), but the source notes the "headstrong" preteen has a strong impact elsewhere too: "She has the power to fire her nannies, so the help tread a very thin line."
Article continues below advertisement
Article continues below advertisement
Blue Ivy Carter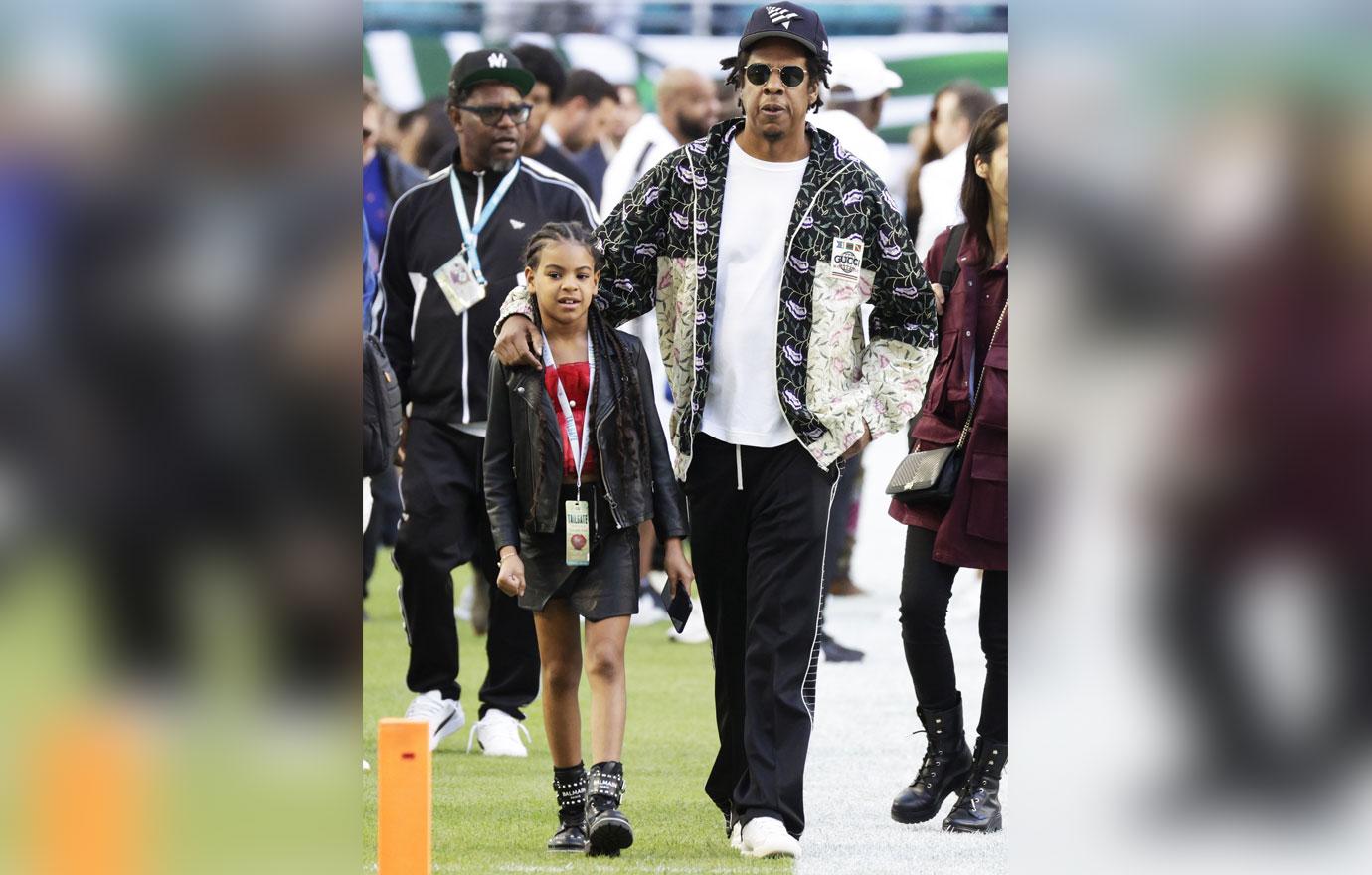 Article continues below advertisement
According to an insider, the little girl who has everything, including "Barbies with diamonds" and a killer sound system, has her very own personal staff — "stylists, designers, assistants, makeup artists, hairstylists and even masseuses" — catering to her every whim. It should come as no surprise that 4-year-old twins Rumi and Sir's big sis is destined for greatness. "Blue Ivy wants for nothing," adds the insider. "She lives in the lap of luxury."
Article continues below advertisement
Archie & Lilibet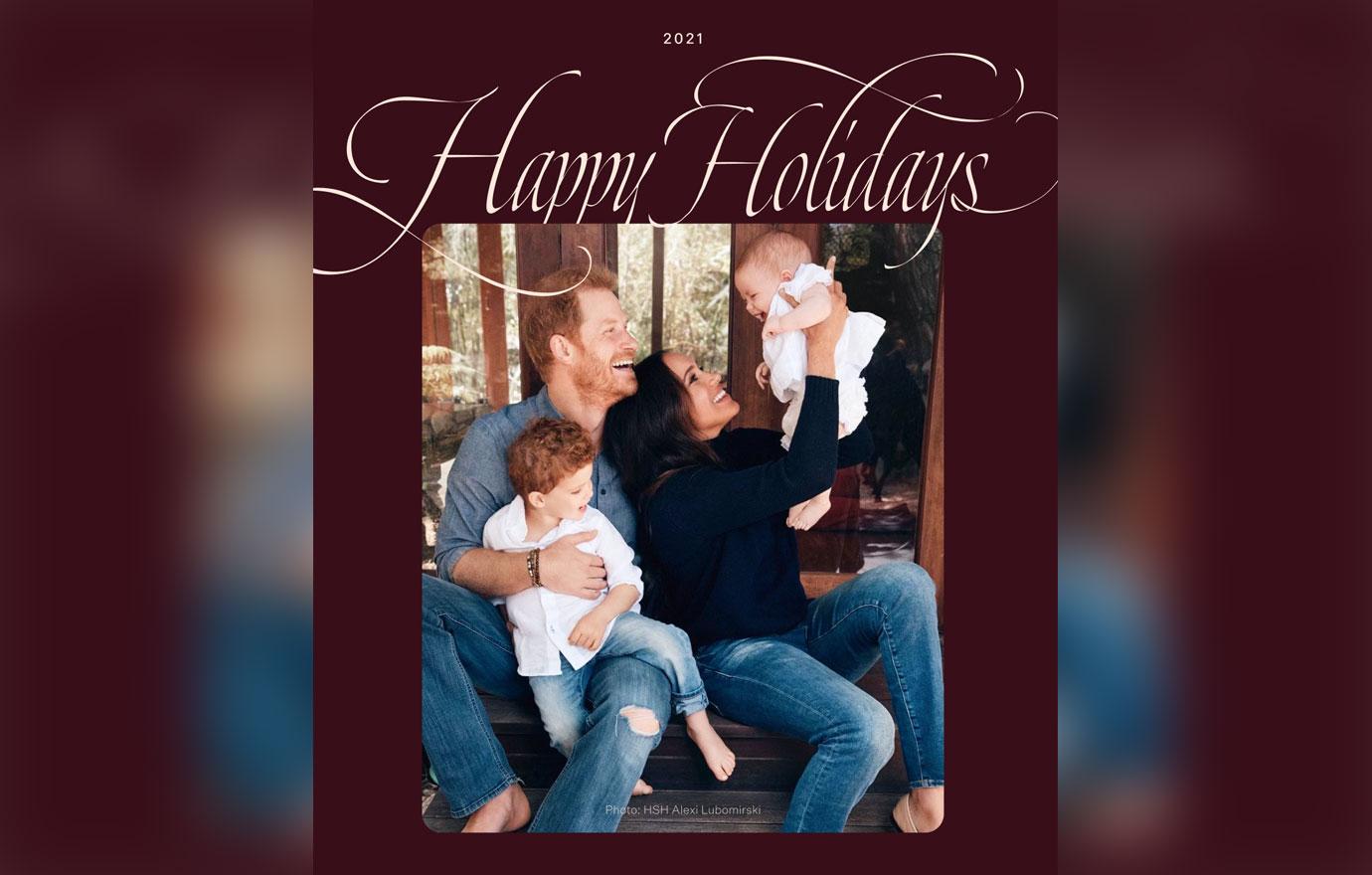 Prince Harry and Meghan Markle's children may be of royal descent, but the pair are raising Archie, 2 (below), and 8-month-old Lilibet to be humble — so much so, a source says the tots wear hand-me-downs! Still, that doesn't mean Archie and Lilibet (seventh and eighth in line to the throne, respectively) are living modestly in the family's $14.65 million Montecito, Calif., mansion.
Article continues below advertisement
"They have an eco-friendly nursery filled with toys and plush furnishings," says the source, "plus their own library, a cool playhouse and nannies to help." Though they're not spoiling their kids with designer duds, Harry and Meghan are enriching their lives in other ways: "They intend to raise them to be humanitarians and global citizens, just like them."