COUPLES
Luke Who? 'Summer House' Star Hannah Berner Engaged To Comedian Des Bishop After 8 Months Of Dating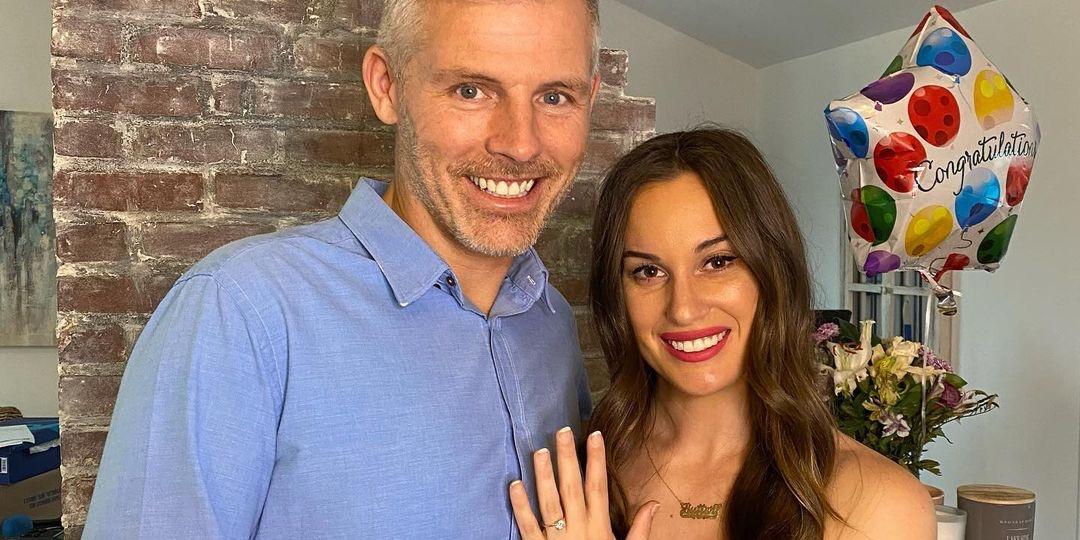 Article continues below advertisement
The Summer House star shocked fans when she took to the 'gram on Wednesday, March 3, announcing she was engaged to fellow comedian Des Bishop.
Posing in an off-the-shoulder puff sleeve black top, the 29-year-old podcaster smiled alongside with her new fiancé in a series of photos showing off a stunning sparkler while giving the finger — her left ring finger, that is.
"Thanks for the engagement shoot mom. Love you @desdishop," she captured the surprising snap.
Article continues below advertisement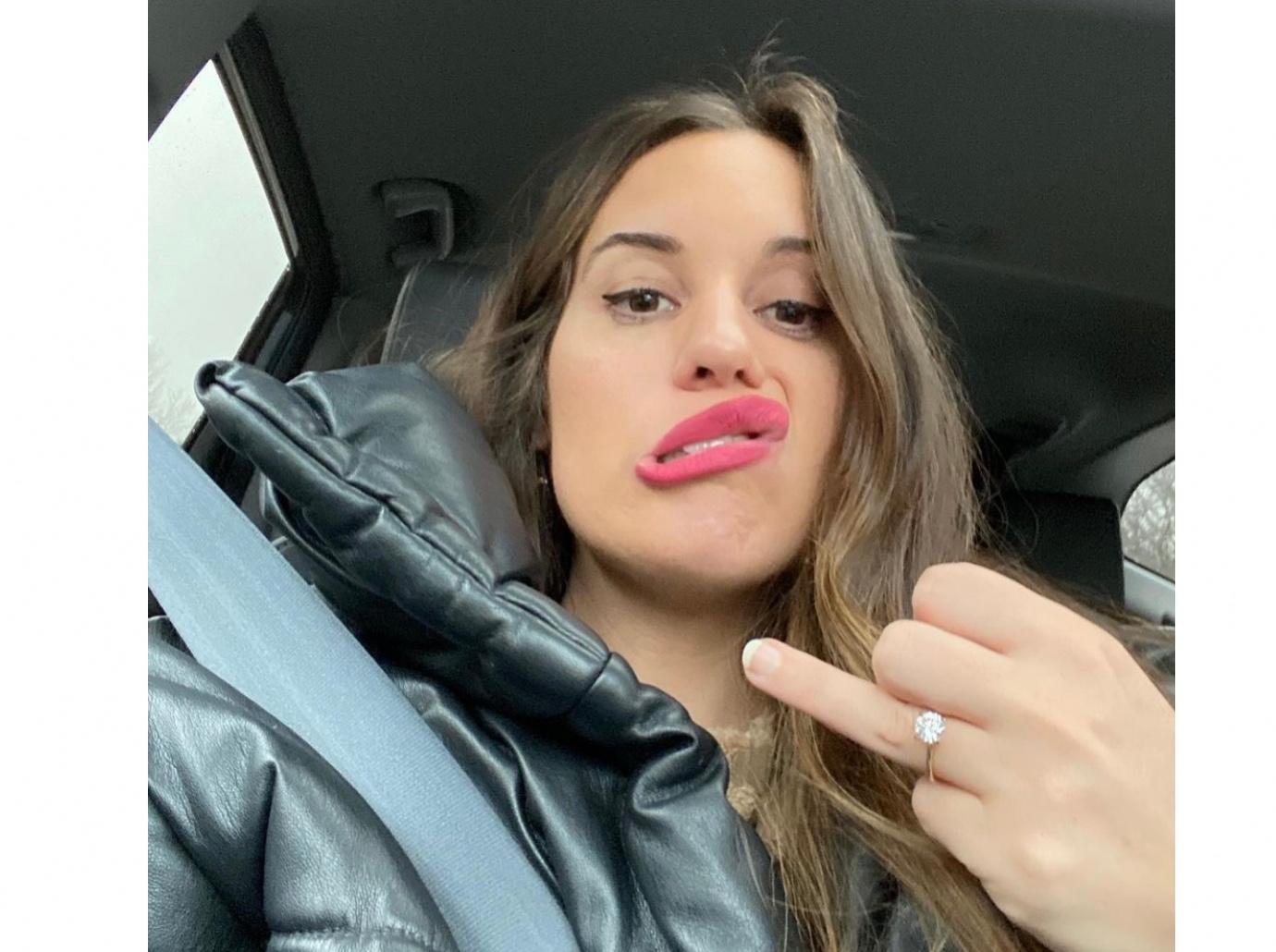 Article continues below advertisement
"We're very excited," the Bravo's Chat Room host told PEOPLE. "It all happened so fast, but when you know, you know."
She also revealed that the unexpected proposal from the 45-year-old took place on Valentine's Day.
"When we first started dating, Des would send me this really funny video, singing videos, that would make me laugh," she said. "On Valentine's Day, I woke up and I had a video of him singing, which I hadn't gotten since the summer. And then it ends with him being like, 'I have a surprise for you.'
"I'm in bed with my Invisalign on, and my breath is terrible," she added. "And he's just kneeling on the side, and then he just pulls out the ring. I think I just made weird crying noises."
Article continues below advertisement
Article continues below advertisement
Bishop also told the outlet he knew fairly quickly that the former aspiring tennis pro was the one for him.
"When I met her the first time, my immediate thought was not only is she beautiful, but I just want to spend all the time with her because she's so much fun," he said.
THE RUMORS ARE TRUE! 'REAL HOUSEWIVES OF MIAMI' IN DEVELOPMENT AT PEACOCK, ANDY COHEN EXECUTIVE PRODUCING
The couple began dating in July after Bishop reached out to the reality starlet on Instagram, just two weeks before she started filming Summer House. Berner first announced her relationship on the premiere of Bravo's Chat Room in September.
"I don't know if you've heard, but in a real 2020 quarantine plot twist, I trapped a man, and I have a boyfriend," she revealed. "He's a comedian, and I had watched him like five years ago at a comedy club. And then he DM'd me recently and I was like, 'Oh, that's the funny, cute guy.'"