NEWS
Getting Personal: Tallulah Willis 'Punished' Herself For Not Looking Like Mom Demi Moore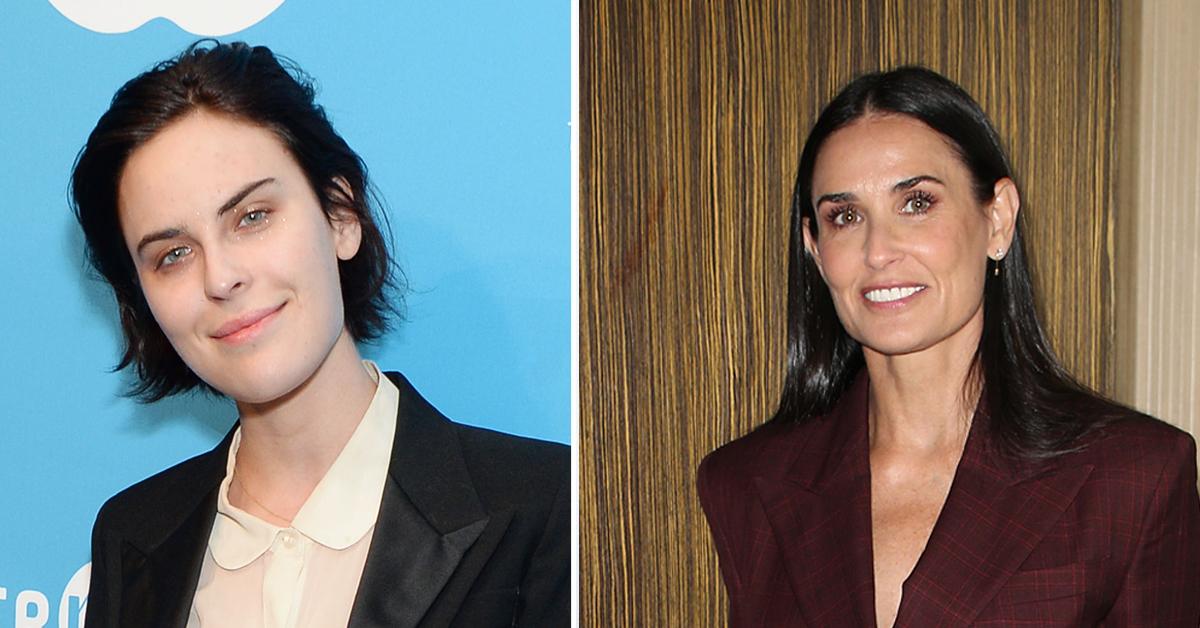 Article continues below advertisement
"I punished myself for not looking like my mom, after being told I was BW twin since birth," the 27-year-old actress wrote in the post that included slideshow images of her and her mother. "I resented the resemblance as I believed wholly my 'masculine' face was the sole reason for my unlovability — FALSE!"
Article continues below advertisement
Tallulah went on to give some advice to her followers, telling them: "I was/am inherently valuable and worthy, at any life stage, at any size, with any hair do! (As are you)."
The Whole Ten Yards actress mentioned how change is inevitable, especially when it comes to your outward appearance. "Aging happens without your control, time passes and your face can change," she emphasized. "You need to soothe the wound within your soul before trying to 'fix' the outsides."
Article continues below advertisement
The designer then explained to her followers that one's positive or negative feelings about their body are legitimate. "We all want to feel good, and confident but when it creeps into a deeper, spookier place where it begins to devour your essence bit by bit, ask for help," she insisted. "Do not feel ashamed, this is not a 'stupid, vain issue' this is a genuine psychological pain and I see you so clearly and witness the validity in your struggle."
Article continues below advertisement
Mama Demi Moore offered her full support to her daughter, writing: "Beautifully realized/Beautifully expressed/Beautiful to witness."
Others left heartfelt messages. "You are the perfect blend of both your parents, and that makes you uniquely you!" one wrote. Another shared a personal experience, writing, "Im 56 years old. Trying on shorts today 😒. My legs have some cellulite my knees are sagging..but I am determined to love my self..I will prevail. I am worthy of good things."
Article continues below advertisement
The Willis family has been very transparent about their inner struggles. Tallulah's older sister, Dancing With The Stars winner Rumer Willis, opened up previously about her anxiety. "I get nauseous and my heart won't slow down," the 32-year-old captioned a soundless video of herself, OK! previously reported. "It sometimes feels like a force so much bigger than me has taken over the control panel in my [brain]."
Tallulah offered suggestions on how to deal with a BDD spiral: breaks from social media, reading fantasy fiction books, finding a safe haven in community, going for a walk and implementing self-boundaries such as taking down mirrors or covering them up to only be used during hygiene routines.