PHOTOS
Who's Who? Scout Willis Is Identical To Mom Demi Moore In These Sexy Snaps: Photos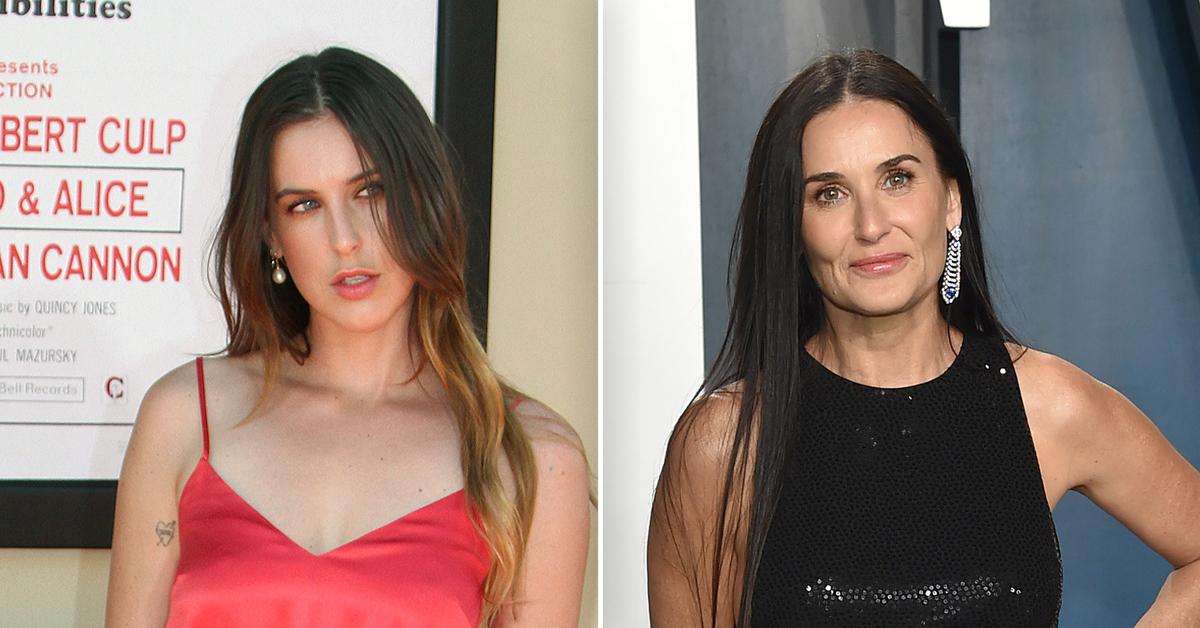 It's in the genes! You may have to do a double take if you ever run into Scout Willis, who unmistakably looks like mom Demi Moore. Between her flowy dark hair, slim figure and bone structure, the 29-year-old actress is an exact replica of her 58-year-old mother.
Scout is the daughter of Demi and Bruce Willis, 65, who ended their marriage after a decade together in 1998. Despite living separate lives, the co-parents remain close friends.
Article continues below advertisement
The Die Hard star previously quarantined with his actress ex and daughters Scout, Tallulah, 26, and Rumer, 32, while his wife, Emma Heming, and their two children remained in Los Angeles, Calif.
Besides their looks, the mother-daughter duo have both opened up about their struggles with eating disorders. The mother-of-three previously talked about her addiction to exercising and constant concern about her body while writing her autobiography, Inside Out.
"I would be on display again, and all I could think about was my body, my body, my body," she wrote. "I doubled down on my already over-the-top exercise routine. I cut out carbs, I ran and I biked and I worked out on every machine imaginable."
As for Demi's mini-me, Scout recently shared a body positive message via Instagram. She explained that she is going to focus on posting content for the "pure joy" of the pictures, rather than listen to the trolls who may want to bash her.
Article continues below advertisement
"I don't want to look back in 15 years and feel like I didn't enjoy my body or celebrate myself for fear of being judged and my internal judgment," Scout explained.
Scroll through the gallery below to see the uncanny resemblance between Scout and Demi in these photos.
Scout showed off her slim physique and side profile — which resembles her mom's — while ringing in the New Year.
Article continues below advertisement
The body-positive beauty and boyfriend Jake Lele — who previously quarantined with the Hollywood family — looked happy, as they enjoyed the mountain views.
Just like her mom, Scout can't help but flaunt her incredible body.
Article continues below advertisement
Is that you, Demi? Scout struck a fierce pose as she smized for the camera.
Scout looked like Demi's mini-me in her post for her birthday.