EXCLUSIVE
Tate McRae Admits It Is 'Very Nerve-Wracking' To Be Vulnerable When Writing Lyrics: 'If I Am Not Personal With It, Then It Doesn't Feel Like A Real Tate Song'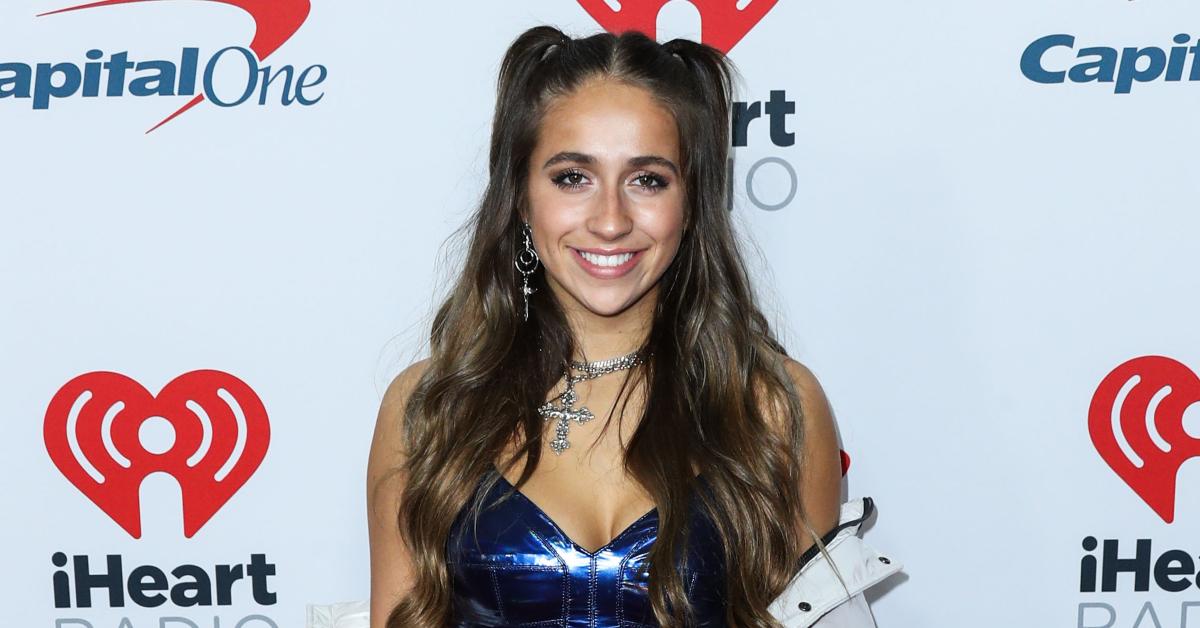 While some artists may not want to divulge too much about their life when writing songs or lyrics, Tate McRae has a different approach, as she likes to lay it all out there.
Article continues below advertisement
"It's very nerve-wracking, always. It's stressful because they are real people listening to such personal things about your life and they always know everything that is going on in your life because you are telling them," the songwriter exclusively tells OK! while talking about Sony's Set The Stage campaign – an opportunity for fans across the country to help co-create content with some of their favorite Sony music artists.
"I feel like I have been doing it on YouTube since I was 14 years old. They were literally just super, super real songs and everyone in my high school class heard them all and all of my friends heard them, so I feel like I am kind of used to it at this point. If I am not personal with it, then it doesn't feel like a real Tate song."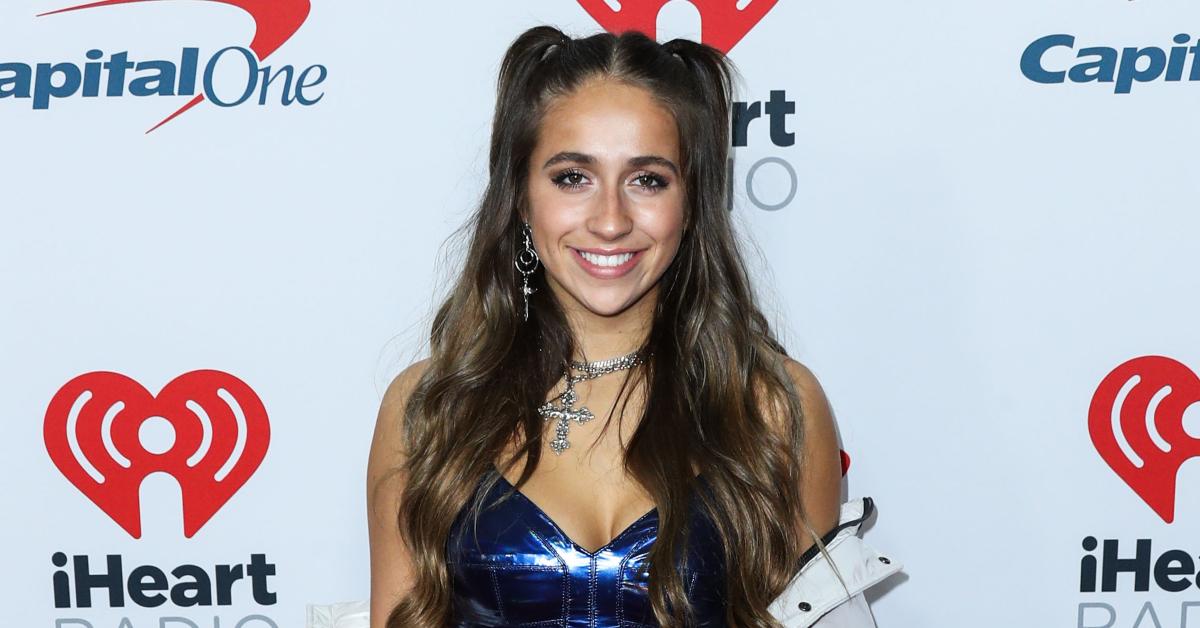 Article continues below advertisement
"All of my inspiration comes from my life. It's just my journal. If I go through something or with a friend, I am just like don't be around me because you will probably get a song written about you," she quips.
Growing up, the 18-year-old always wanted to break out into the music biz, and luckily, her songs intrigued several labels who wanted to sign her.
Article continues below advertisement
Now, her brand new single "She's All I Want To Be," and the debut video have been watched 2.6 million times on TikTok and listened to over 2 million times on Spotify.
"It's very wild. I think sometimes it's hard for me to even register in my head how many people listen to my music – that is the most surreal part," she says. "I feel like L.A. is such a crazy place where people come and pursue their dreams and become famous, but I feel like I have never really done it for the fame. I just genuinely want people to hear what I have to say because I write so much, and I think it's all so personal. I think the special part is that my fans feel like they are my best friends because they know everything about me."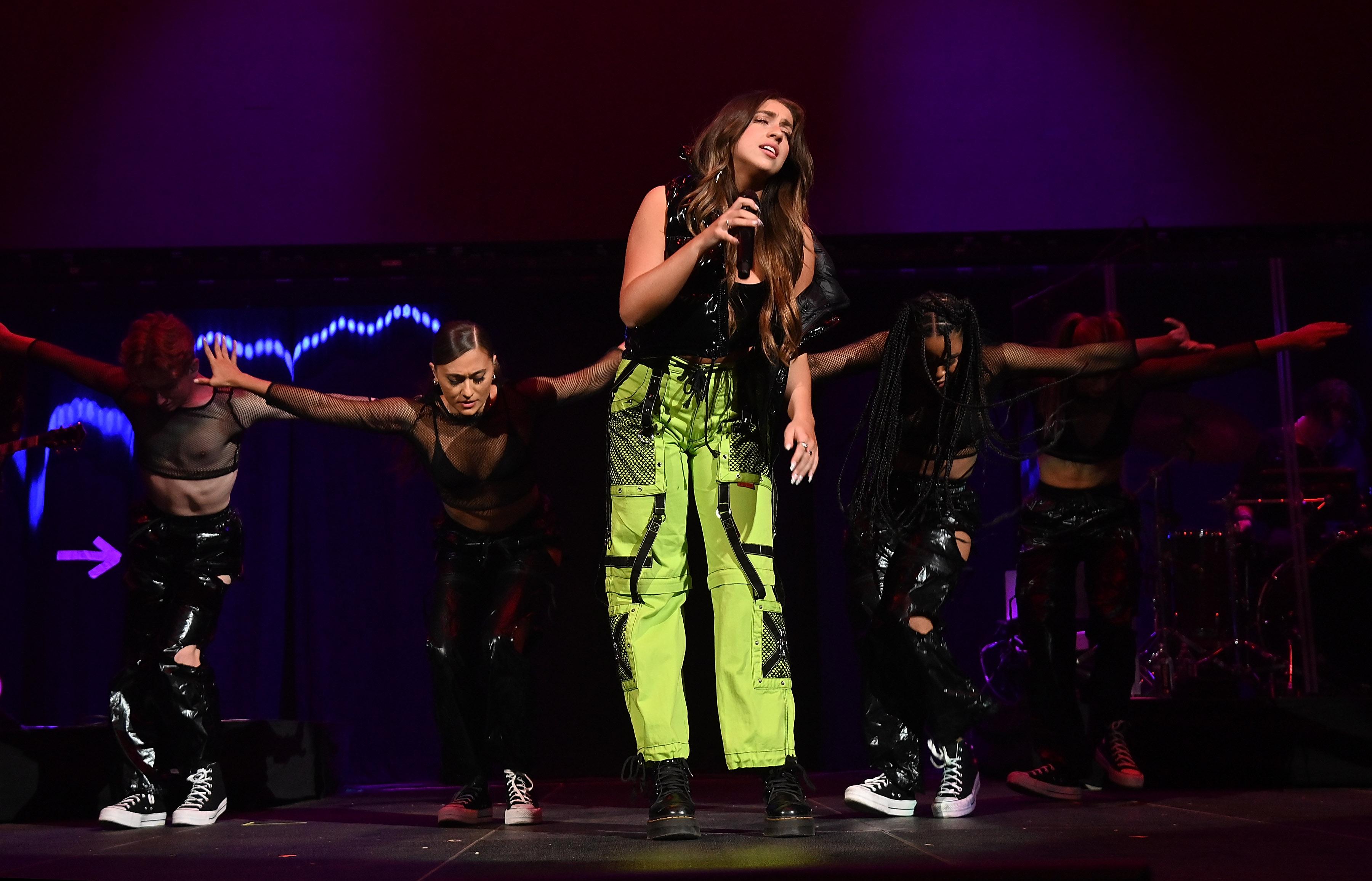 Article continues below advertisement
Despite having a lot of success so far, McRae admits that there are days where she hits a wall and can't write anything.
Article continues below advertisement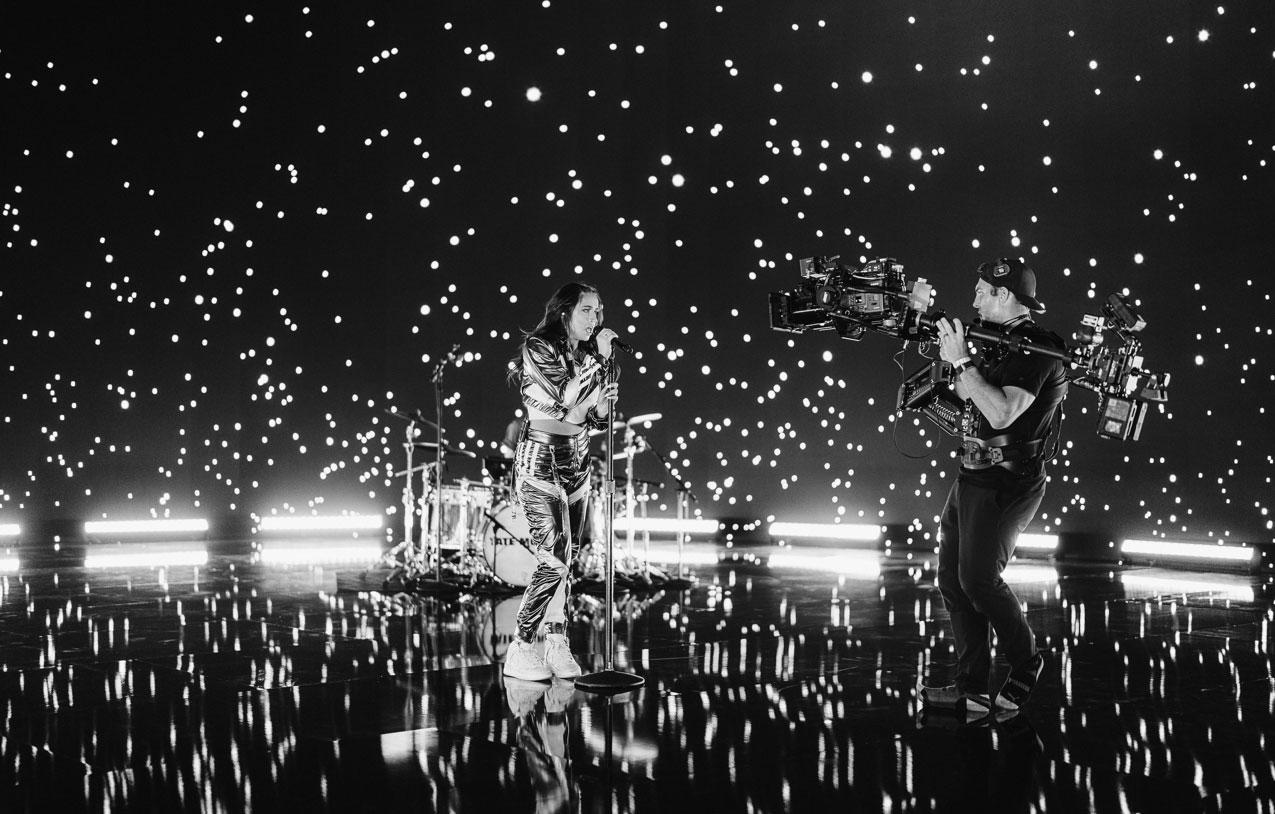 "I think that is the weird part about this job is that some days creativity can strike and you can write six songs and you have so much to talk about and then some days you can literally walk in and it's like white noise in your head," she shares. "There is not really anything you can do about it because it's just whether you feel things or not that day. Some days I feel like you can walk into a room and not be inspired by anything around you, so it really is dependent on your mood and what's going on in your life, which is very funny. I feel like sometimes when you're dipping low in your social life, it's like good in your writing life. It's a very weird balance."
Article continues below advertisement
"I have so many idols that I look up to, so as an 18-year-old walking into the industry, it's very cool to feel like you can just be inspired because they are so awesome right now," she says.
Article continues below advertisement
In the meantime, McRae got to take the stage on Thursday, February 24, in California. "I am really excited to be collaborating with Sony right now," she says. "We get to premiere of our songs in a really cool interactive experience with fans. I am really excited because I get to perform my new single. They are going to be very special performances that no one has ever seen before, so I so I can't wait."
Fans can look forward to BIA and The Kid Laroi to join the series this month — the former on on March 3 and the latter on March 15.
For more information on Sony's Set The Stage campaign, click here.