Tayler Holder: Why I'm Finally Addressing Those Baseless Rumors
Musical artist and TikTok star Tayler Holder is setting the record straight. In a new video, the 25-year-old musician spoke his truth surrounding the negative and baseless buzz that's been plaguing him for the past eight months.
Candidly touching on what he's been going through, Holder explained he's been fighting "and dealing with these damaging false rumors and narratives spread about me."
Article continues below advertisement
When addressing why he hasn't spoken up while these unproven rumors continue to swirl, he admitted, "maybe I should have," before noting, "no one will understand to the extent of where my mental state was during all of this, how much pressure was on me with speaking up and how scared I was because the whole world was against me... and still is frankly."
Explaining that he's been "hushed" and "forced" to stay quiet for so long in the hope that it will all go away, the "I Hope" singer acknowledged that he's "still f**king dealing with it every day of my life."
Holder then shared his story as a way to offer perspective "and some truth" rather than allowing others to run around and gossip after hearing "some bulls**t."
"We live in a f**ked up world where people can say whatever the hell they want and people just believe it with no truth," Holder said, calling out today's cancel culture that has painted so many in a false light.
Article continues below advertisement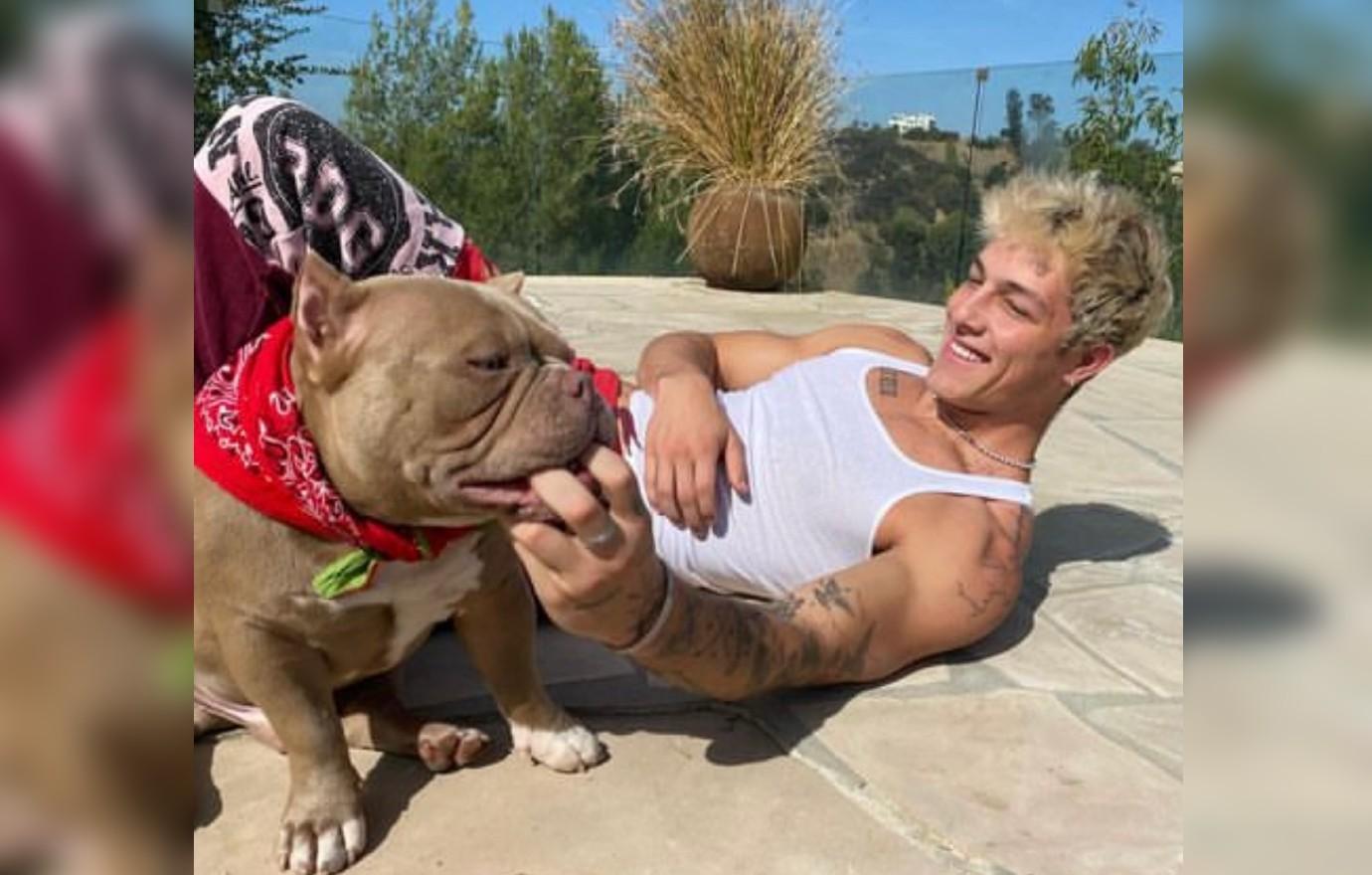 Explaining that people have been meeting to figure out how to ruin his life as his music career begins to skyrocket, Holder noted he's been dealing with rumors and lies. "It's been all this bullsh*t, and it's been, 'oh I heard this,' or 'this is what so and so told me.'"
"Since I don't know about any specific allegations and no one has come forward to either me or law enforcement, let me be as clear as possible as I can be with this," Holder continued. "I have never sexually assaulted anybody. I have never raped anybody. I have never had sex with or been with an underage girl, and I have never had a nonconsensual sexual relationship with anybody."
Article continues below advertisement
Pointing out that it's hard to "fight this because I'm one man," Holder confirmed that the stories or rumors are "straight up lies."
"There's a difference between facts and rumors," Holder added. "Not one single person has ever come forward to talk to me about this. Not one single person has come forward with any type of proof or anything like that to even the individuals that have been hearing these rumors internally that we talk to."
Holder shared that last, YouTuber Keemstar reported that a "trusted source had told him that I would soon be facing 'several allegations' by multiple victims." As Holder points out, in the eight months since the rumors first surfaced, "there is not one single allegation. There are no victims. There is nothing."
"I'm stuck fighting these so-called ghosts," he noted. "I'm fighting smoke. I'm fighting something that I have absolutely no idea what is going on."
"What happened to presumed innocent until proven guilty?" he questioned.
Article continues below advertisement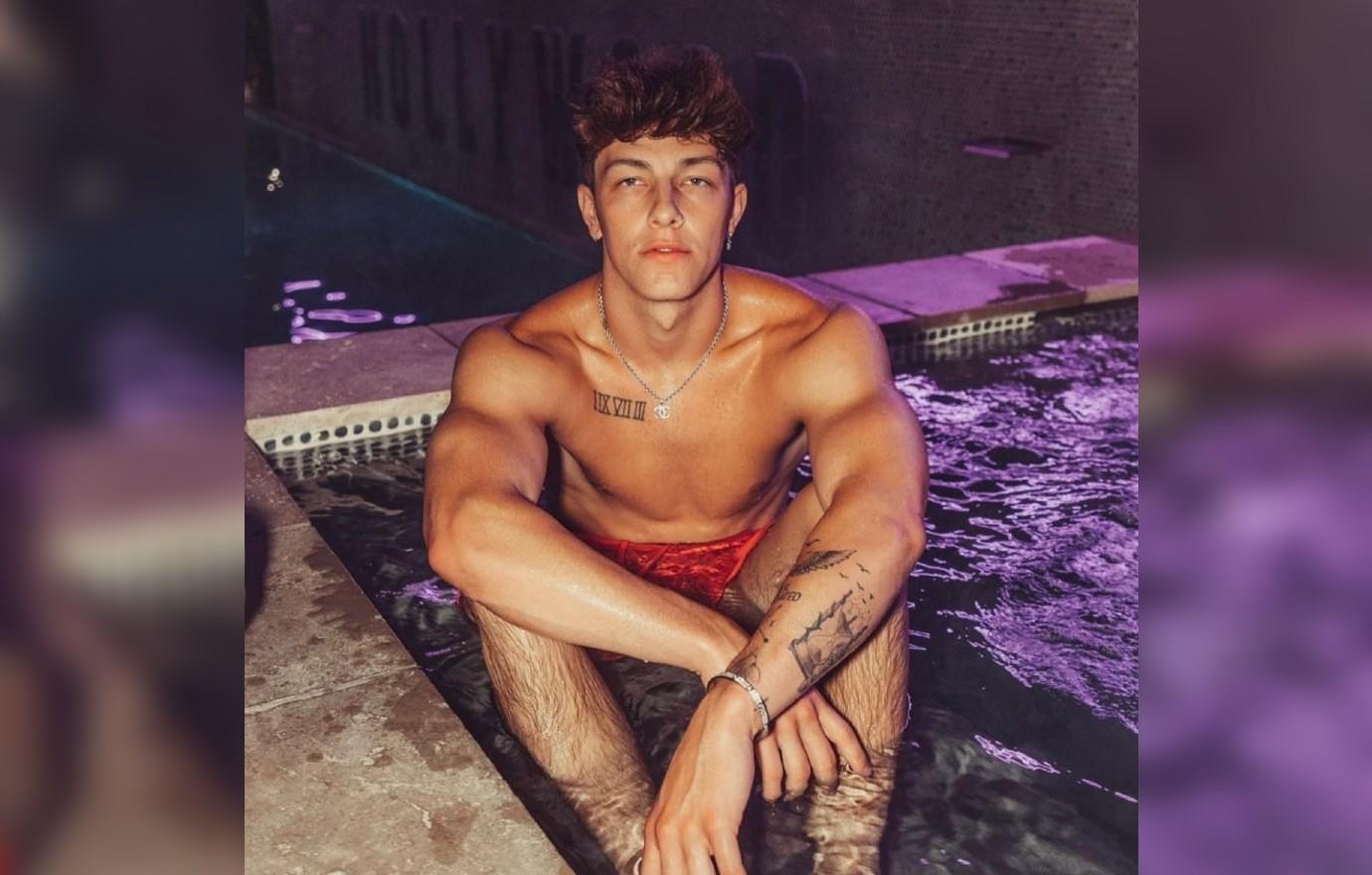 Holder also addressed the influencers who have mentioned that they have received cease-and-desist letters from his lawyer, saying "you guys are spreading internally and publicly a false narrative about me," and that the letters demand that "those making claims gather evidence and prepare to go to court if it continues."
After sending the cease-and-desist letters out, "everyone shut up because they know what they have done. They know I haven't paid anyone to shut up, paid anyone to not say anything."
Article continues below advertisement
In fact, it has been quite the opposite, Holder revealed, noting it has been other people offering to pay individuals to "come forward and back them in this just to ruin my life."
Touching on the unfair reality of his situation, Holder continued: "Whatever happened to you're presumed innocent until proven guilty."
Holder then questioned how fans, influencers and the public can believe these rumors when there has been zero evidence presented. "There is none," Holder noted of alleged evidence. 'The only evidence anybody has is me of the messages, the nudes, the explicit videos, photos and messages these individuals have sent me directly."
Article continues below advertisement
"When all of this craziness started, I tried to handle it the mature way," said Holder. "I tried to handle it offline. I reached out to all of these individuals claiming they have 'information.' I have been begging for months and months for these individuals claiming these things to show their proof but still have received nothing," continued the "It's You" singer. "I know the truth. My family knows the truth, and all of my real friends know the truth."
"These so-called victims know the truth, as there has not been one single charge, not one complaint, from any of them filed against me."
Holder wrapped up his message by addressing the situation with influencer Mads Lewis.
"She claims to 'know all of the information.' False, you know what you've been told," he directly told Lewis. "There's a difference between information and facts. So know the truth, she is not a victim."
Holder also brought receipts. He showed the cease-and-desist letter he had sent to Lewis in January. On a recent podcast, Lewis claimed she had never received one, incorrectly suggesting that she was a "victim."
Article continues below advertisement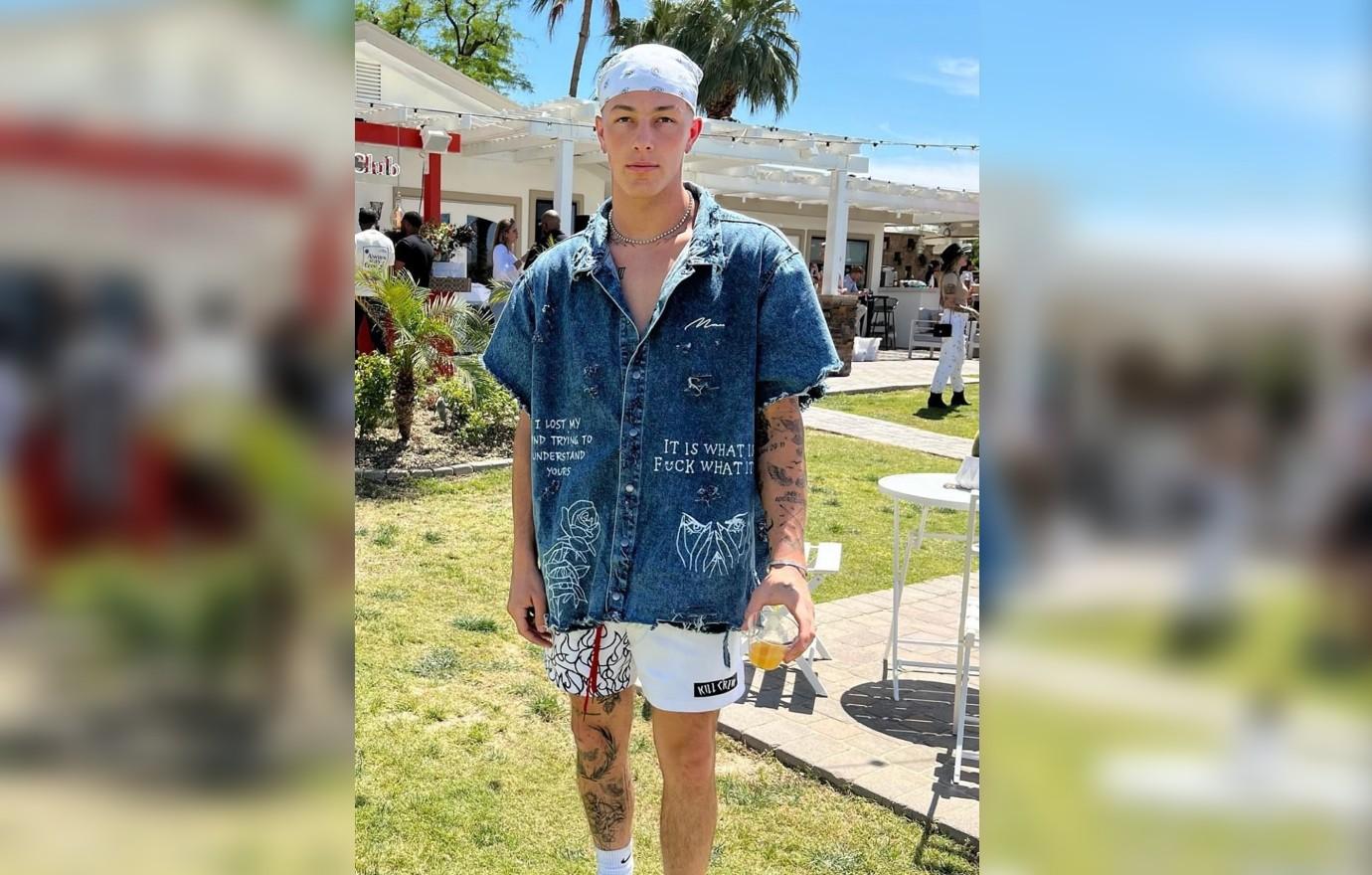 Holder then addressed everyone who has been involved with the rumors, saying: "I hope you guys are proud of yourselves. I hope you guys enjoyed your 15 minutes of fame. I hope you enjoy the views that my name has brought you over the past couple of months, and I hope you guys are happy with ruining my entire life."
"In fact," Holder said, "for the last eight months, that's what you guys have done."
Addressing the topic of sexual assault and false allegations, Holder emphasized, "sexual assault is a frightening reality for so many real victims out there. And every time someone lies about sexual assault, it makes it that much harder to investigate and prosecute real offenders and keep them away from harming anybody else."
Article continues below advertisement
Holder demanded: "All of this bulls**t needs to stop. No more ambiguous posts. No more false claims. No more lies."
As he wrapped up the video, Holder offered that people need to stop listening to baseless rumors when there are no facts, no police reports have been filed and no lawsuits have been brought against him.
"No one will ever understand the extent of where I was with my mental health," and "what this has done to my life and honestly the rest of my life," Holder said. This has "affected me in so many traumatic ways that you guys will never understand."
Holder acknowledged that some may not still believe him after he shared his truth, saying we live in a "f**ked up world where anyone can say whatever the hell they want and people just run with it," but he encouraged people to take a step back and look at the facts.
And for those who walked away when things got bad for Holder, he told them to reach out for the truth, as he certainly has receipts.