Taylor Swift & Simone Biles Share A Sweet Moment On Social Media, The Singer Says She 'Cried' Watching Biles
Taylor Swift and Simone Biles shared a special moment on social media after the singer narrated a video about Biles for NBC.
Article continues below advertisement
In the promo, Swift spoke while her track "this is me trying" played softly in the background.
"What do we want from our heroes?" the 31-year-old said at the start of the clip. "What do we expect from them? What do we need from them? What happens when they surprise us? When you have the attention of the world, everything you do takes on a bigger meaning. It can be a heavy burden. It can be a chance to change everything."
Article continues below advertisement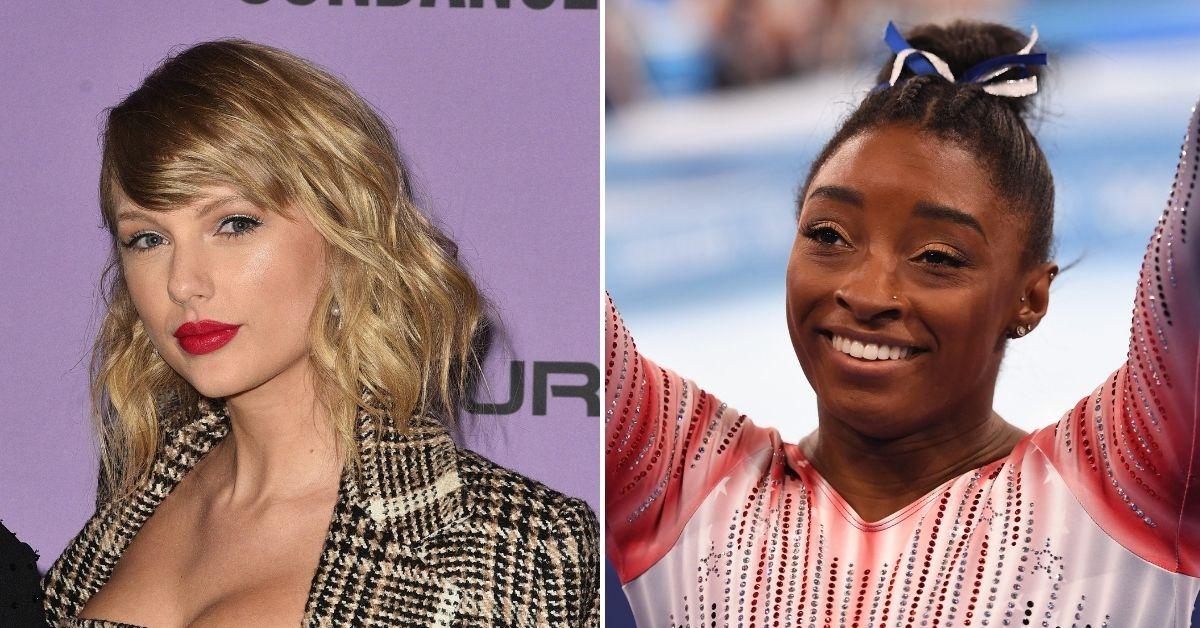 Article continues below advertisement
"Throughout the last week, her voice has been as significant as her talents," the "Love Story" singer said of Biles. "Her honesty as beautiful as the perfection that had long been her signature. But don't you see? It still is. She is perfectly human. And that's what makes it so easy to call her a hero."
The 24-year-old took to Twitter to share how touched she was by the video. "I'm crying 🥺🤍 how special. I love you @taylorswift13," Biles gushed.
Article continues below advertisement
"I cried watching YOU," Swift responded. "I feel so lucky to have gotten to watch you all these years, but this week was a lesson in emotional intelligence and resilience. We all learned from you. Thank you."
Article continues below advertisement
The video came after Biles took home a bronze medal at the Tokyo Olympics for the women's balance beam final on Tuesday, August 3, having scored a 14.000.
"I was proud of myself just to go out there after what I've been through," the gymnast told the press, according to Just Jared. "I'll treasure this one a lot more after everything I have been through."
Article continues below advertisement
The athlete has been making headlines for the past week having withdrawn from the team final after and after pulling out of all her previous individuals events such as the all-around, vault, uneven bars and floor.
The saga began when she scored 13.766 in her vault performance, which was the lowest score of her Olympics career after doing a 1/2 twist instead of two 1/2 twists in mid-air. Biles later explained that she experienced what is known as the "twisties" when she seemingly got lost in the air.
Article continues below advertisement
The athlete told her followers on Instagram that the "twisties" can be dangerous as she "cannot tell up from down" and has "no idea where I am in the air I also have NO idea how I'm going to land, or what I'm going to land on. Head/hands/feet/back."
Biles also told her Instagram followers that "physical health is mental health."