NEWS
Taylor Swift References Being 'Canceled' During Her NYU Commencement Speech — See The Singer In Her Cap & Gown!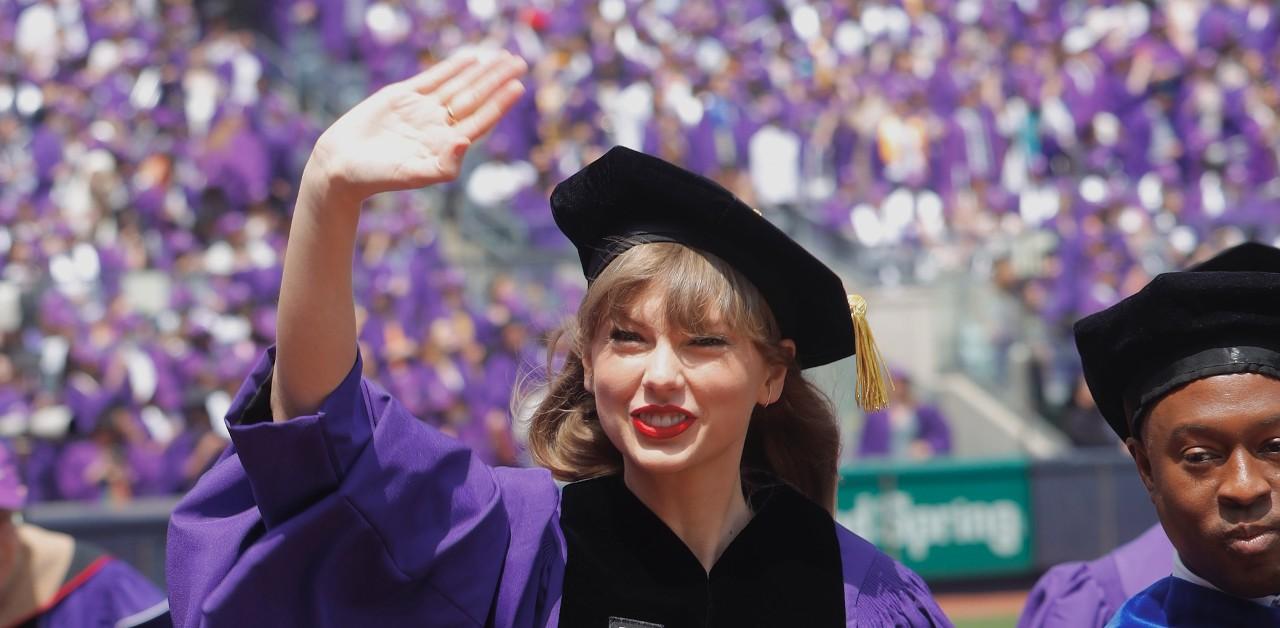 She's feeling the class of '22! On Wednesday, May 18, Taylor Swift put on a purple and black cap and gown to take to the podium at New York University's graduation ceremony, which was held at Yankee Stadium.
The prestigious school announced earlier this year that the singer, 32, would not only be receiving an honorary degree, but also giving a speech to the thousands in attendance.
Article continues below advertisement
On TikTok, the Cats star documented her morning, as she can be seen slipping on a sleeveless black dress, heels, her cap and gown and her signature red lipstick. Her dad, Scott, then took a few photos of her as she proudly posed for the camera.
"Wearing a cap and gown for the very first time - see you soon NYU 🥺🥰🗽#swifttok #classof2022," she captioned the post.
Article continues below advertisement
At one point, she poked fun at her infamous love life and even mentioned her fall from grace after her feud with Kim Kardashian and Kanye West exploded.
"Having the world treat my love life like a spectator sport, in which I lose every single game, was not a great way to date in my teens and 20s. But it taught me to protect my private life fiercely. Being publicly humiliated over and over again at a young age was excruciatingly painful but it forced me to devalue the ridiculous notion of minute by minute, ever-fluctuating social relevance and likability," she explained. "Getting canceled on the Internet and nearly losing my career gave me an excellent knowledge of all the types of wine."
Article continues below advertisement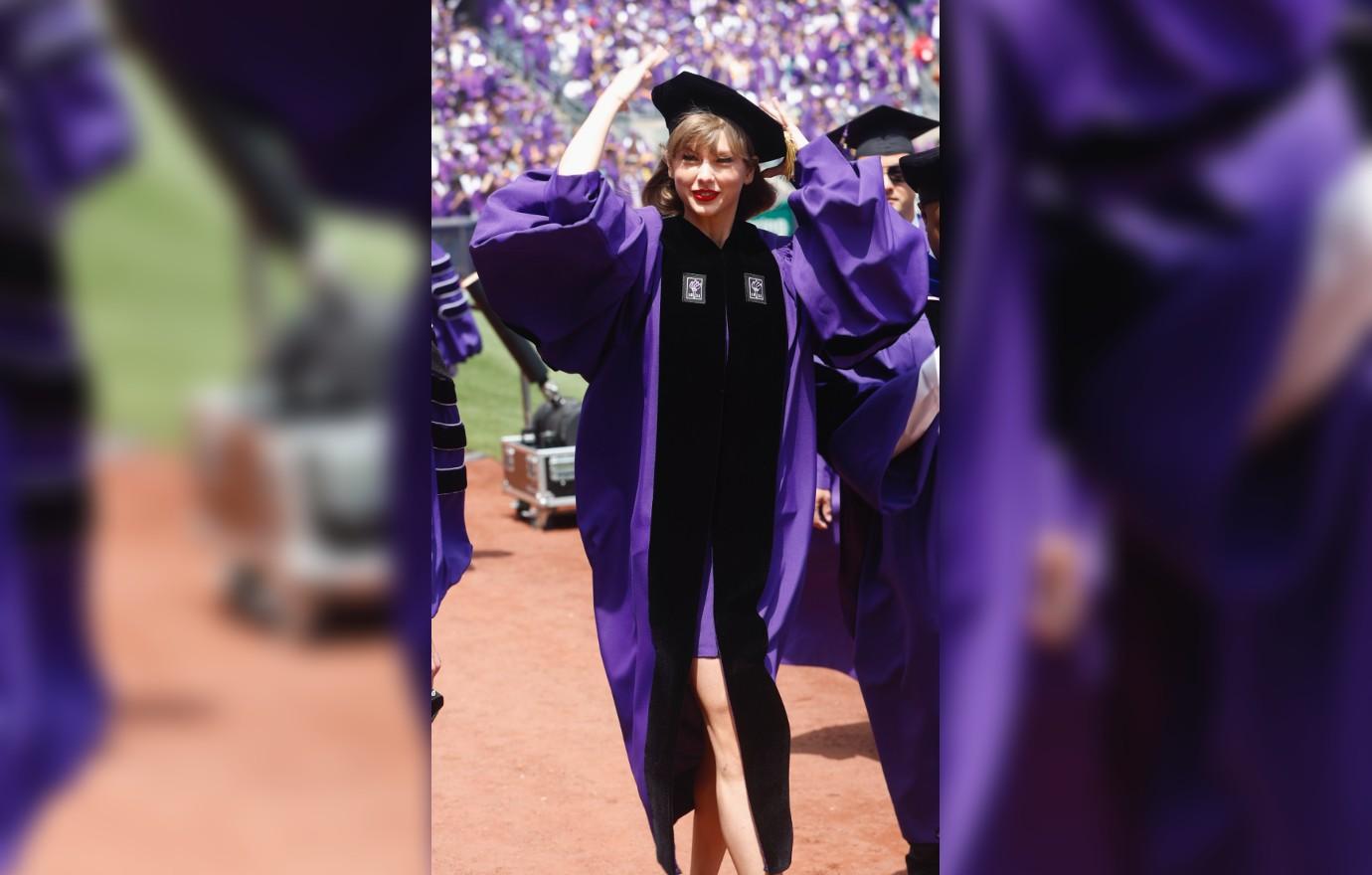 Swift explained that everyone is bound to "screw it up" as they pursue their dreams — including herself, as she quipped, "And when I do, you will most likely read about it on the Internet." She concluded her address with words of optimism.
"Hard things will happen to us. We will recover. We will learn from it. We will grow more resilient because of it. As long as we are fortunate enough to be breathing, we will breathe in, breathe through, breathe deep, breathe out. I am a doctor now, so I know how breathing works! I hope you know how proud I am to share this day with you," she shared. "We're doing this together. So let's just keep dancing like we're the class of '22!"