ROYALS
Empire Media Group Announces New Podcast 'The Firm,' Which Will Explore Ins & Outs Of The Royal Family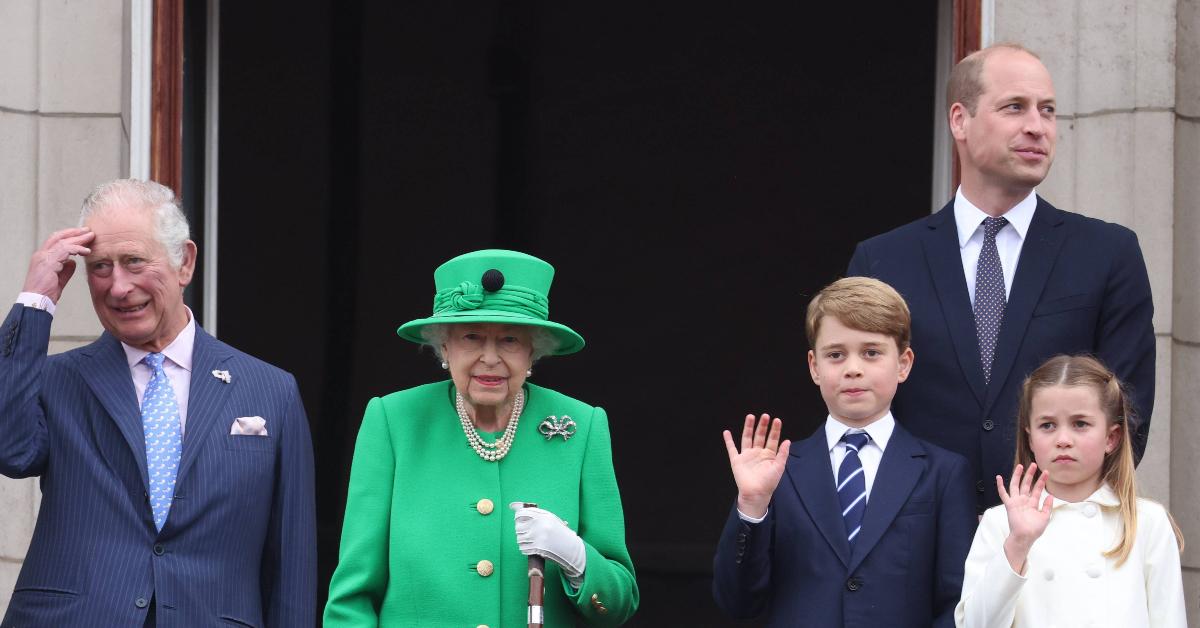 Get ready, royal watchers! If you can't get enough of Prince Harry, Meghan Markle, Queen Elizabeth, then we've got excellent news: Empire Media Group announced on Tuesday, June 7, that their podcast called "The Firm: Blood, Lies and Royal Succession" will debut on Tuesday, June 14.
"An investigation into the secrets, scandals, and constitutional crises of the most famous – and infamous – family in the world," the synopsis reads. "From ruthless Virgin Queens to traitorous wartime Kings, from madness and revolution to forbidden sex and shocking deaths, from jealousy and rivalry to brothers and sisters torn apart, this is the real, unvarnished history of the last five centuries of Britain's Royal Family. We're going to reveal the real stories behind the airbrushed history book tales, and we're going to show the lengths to which the self-styled 'Firm' will go in order to keep those stories secret – and to ensure the survival of the Royal Brand… no matter what the cost."
Article continues below advertisement
The podcast will be 12 episodes, in which experts, authors and more will talk about Megxit, Prince Andrew's scandal and so much more. "From the team behind America's premier royals publication The Royal Observer, THE FIRM: BLOOD, LIES, AND ROYAL SUCCESSION examines how The Firm have steered the British monarchy through some of its most dangerous and outrageous scandals of the last 500 years – and how, common to each of the threats to the Family's existence, has been the overriding principle of protecting the institution above all else," the overview states.
Article continues below advertisement
Be sure to watch out for plenty of guests, including Eloise Parker, Thomas Mace Archer Mills, Jane Dismore, Andrew Lownie, Steven Hoffenberg, Cele Otnes, Richard Mineards, Jaclyn Roth, Stewart Pearce, Lady Colin Campbell, Mike Sylvestre, Mark Stephens, Gloria Allred, Lisa Bloom and Spencer Kuvin.
The podcast is executive produced by Dylan Howard and Melissa Cronin, with Doug Montero as a producer, Dominic Utton as the writer and Sean Kravitz as the editor.
This not a podcast you'll want to miss! "From Queen Elizabeth I, the 'Virgin Queen' who survived war, betrayal, numerous threats to her life and supposedly sacrificed her very womanhood for the country, to Princess Diana, whose tragic early death triggered the greatest peacetime threat to the monarchy in centuries; from the madness of George III, the King who lost America and died locked in his own personal insane asylum, to the treachery of Edward VIII, who at the time of his nation's greatest need prepared to sell out Britain to Nazi Germany…" the overview reads.
Article continues below advertisement