NEWS
Things to Think About When Decorating Your Home Like a Professional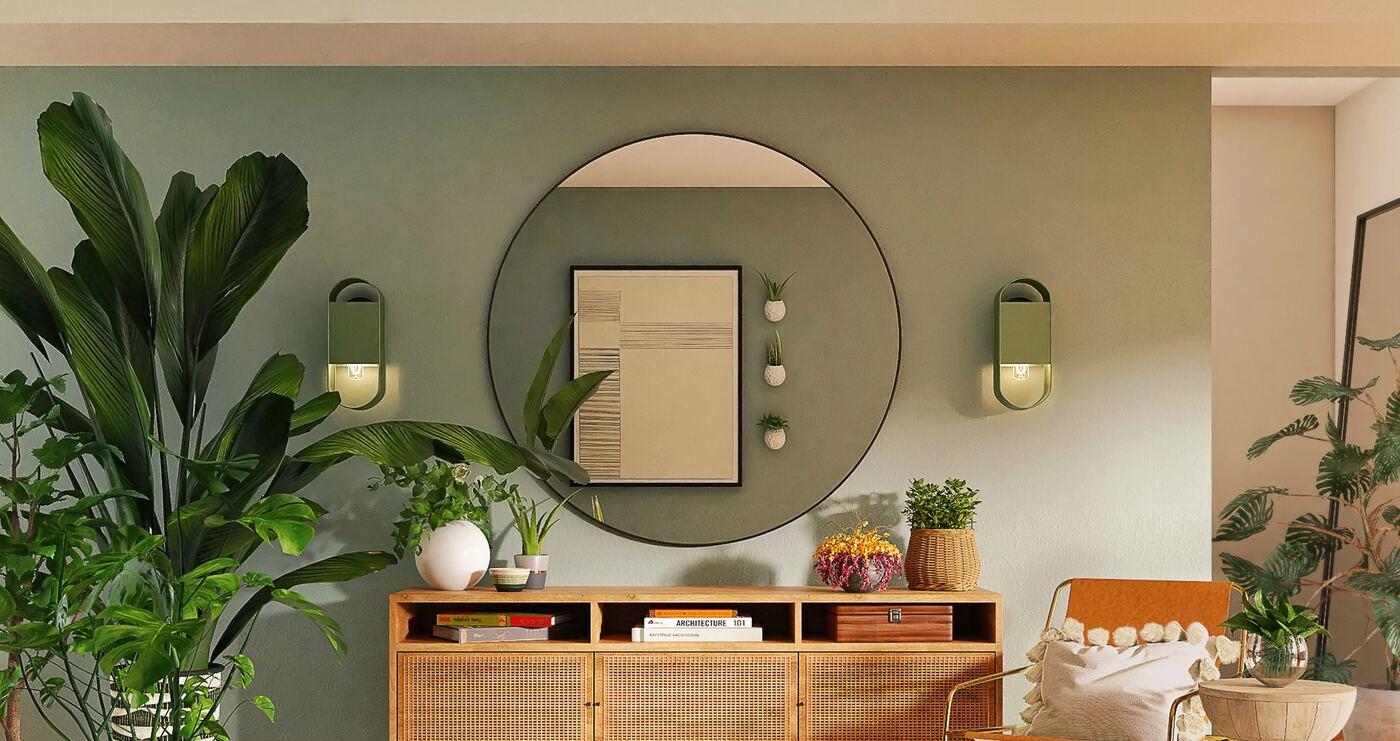 Getting your home decorated by a professional can make a big difference. The trouble is it can be expensive because those who are talented, and quite properly, talent deserves to be rewarded. Maybe not rewarded to the extent a particular individual wants, because they're as businesslike as they are creative, but they should receive their due. A much more cost-effective way is not getting it decorated by a professional, but like a professional.
An important question that should be considered before you start is this: are you capable of doing a good job, given clear, detailed advice to work from? Forget the ubiquitous mantra of the age that anyone can do anything and never let anyone tell you otherwise. If you know deep down that, whatever your talents, this isn't one of them, then perhaps you should sit this one out, or find a friend or relative who does stand a chance of doing a good job. Whatever you decide whether it's you or someone close to you doing the job, here are some tips to ensure you stay on track when it comes to decorating like a professional.
Article continues below advertisement
Look for Ideas
Just as an adventurous cook will look for ideas from other people's experience, even if they will change a few things and make it their own, it is worth looking for ideas, either on the internet or in a book, or even in someone else's house or building. Things like coffee table books or budget friendly household gifts are also uncommon but smart places to look as inspiration can come from anywhere. Others have good ideas too so keep your eyes open when you're walking around.
Think it Through
If you're doing just one room, the plan is going to be relatively simple, but you do need a plan. Think about colors, think about textures, think about the floor and how it relates to the walls. Think about the ceiling and the layout that you'd like to create. Do you want a modern open plan space or are you going to create a homely vibe with plenty of character? What kind of furniture are you thinking of? This is one project where you don't want to just wing it and go with the flow. Think every detail through and make sure you have a roadmap to get you to the final look.
Article continues below advertisement
Don't Skimp on Materials
It is perhaps sad but true that you get what you pay for, and buying the cheapest paintbrushes, paints, wallpapers, and stepladders is asking for trouble. They are cheap for a reason, and that reason is that they may not be very good. Think of all the money you're saving by doing it yourself and that may help you get the courage to spend a little more than the skinflint inside is urging you to do.
If You Need More Cash
This is an important project, so if that paragraph about buying good tools and materials has left you thinking "well, it's all very well for you to say that, but…" you might consider taking out a personal loan to cover the job. It doesn't have to be a huge one, just enough to get it done properly. It's for a good cause and will add value to your home. If you're doing the whole house, there are going to be items like flooring, curtains and maybe some different lighting, all of which can make a big difference to the overall result. These can cost a good deal more than a few cans of paint, so if you're going to do the job properly, that loan starts to look like a very good idea. There is an unexpected bonus with this kind of thing: taking out a loan and repaying it as per the agreement can improve your credit score.
Article continues below advertisement
Take Your Time
You're not paying anyone to do this, so it doesn't have to be rushed, and if you do rush it, you'll not be allowing things to dry properly and so on. Some find this kind of project therapeutic, so try to get into that mindset and enjoy what you're doing.
Do the Preparation
It is a false economy of time and effort to paint or paper over what's already there, rather than stripping it first to make sure you've got a smooth surface to work on. What you may dismiss as not a problem or good enough, because you're keen to get finished, will irritate you for the rest of your life. Wrinkles, knobby bits, and dents where you should have filled the cracks will come back to haunt you.
Article continues below advertisement
Get Help if You Need it
Sometimes it helps to have an extra pair of hands, not to mention an extra pair of eyes, so ask a friend if they can spare half an hour to help with an important job. Wallpapering is a good example of a two-person task. Yes, an expert can do it with their eyes shut because it is not exactly rocket science, but there's a lot of matching up and precise positioning to be done and getting someone else to do the cutting and pasting can leave you to concentrate on another major issue: getting the panels stuck to the wall. People like to be needed, and you can have an enjoyable time afterwards, with a cup of tea or a glass of wine together.
Take Care of Yourself
If you are treating wood with a preservative or doing a lot of painting, follow the instructions on the packaging, which will be talking about the importance of ventilation, not getting it in your eyes etc. Take a good break from time to time, getting some fresh air or relaxing in another room. Be careful with ladders and so on. It is all too easy to have a mishap when you're concentrating so hard on doing a job properly.
Take Pride in Your Work
Yes, it is work, and even if it's for your own benefit and not too many other people are ever going to see it, if you can look at it and be proud of yourself for taking the time and trouble it needed, that's a good feeling.