NEWS
Tiger Woods Comments On Passing Tampon To Justin Thomas After Backlash: 'It Was Just Friends Having Fun'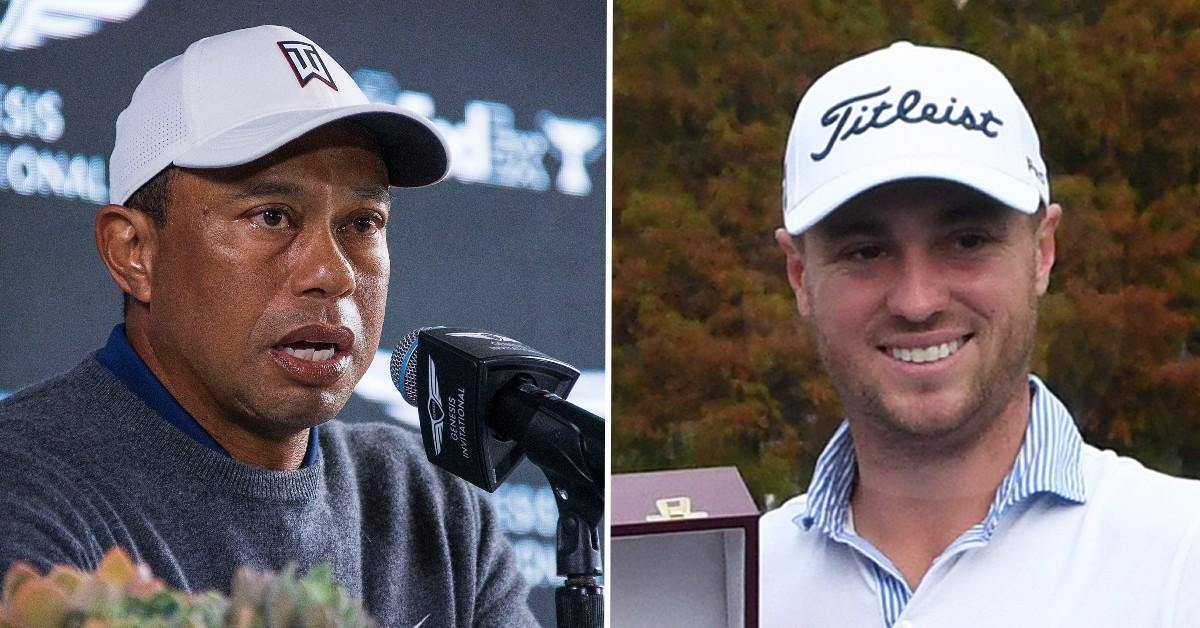 Tiger Woods got some flak when he passed a tampon to Justin Thomas at the Riviera Country Club on Thursday, February 16.
During the opening round of the Genesis Invitational, Woods, 47, who outdrove Thomas on the ninth hole, handed Thomas the women's product as they walked down the fairway, but the camera picked up the exchange, which soon went viral.
Article continues below advertisement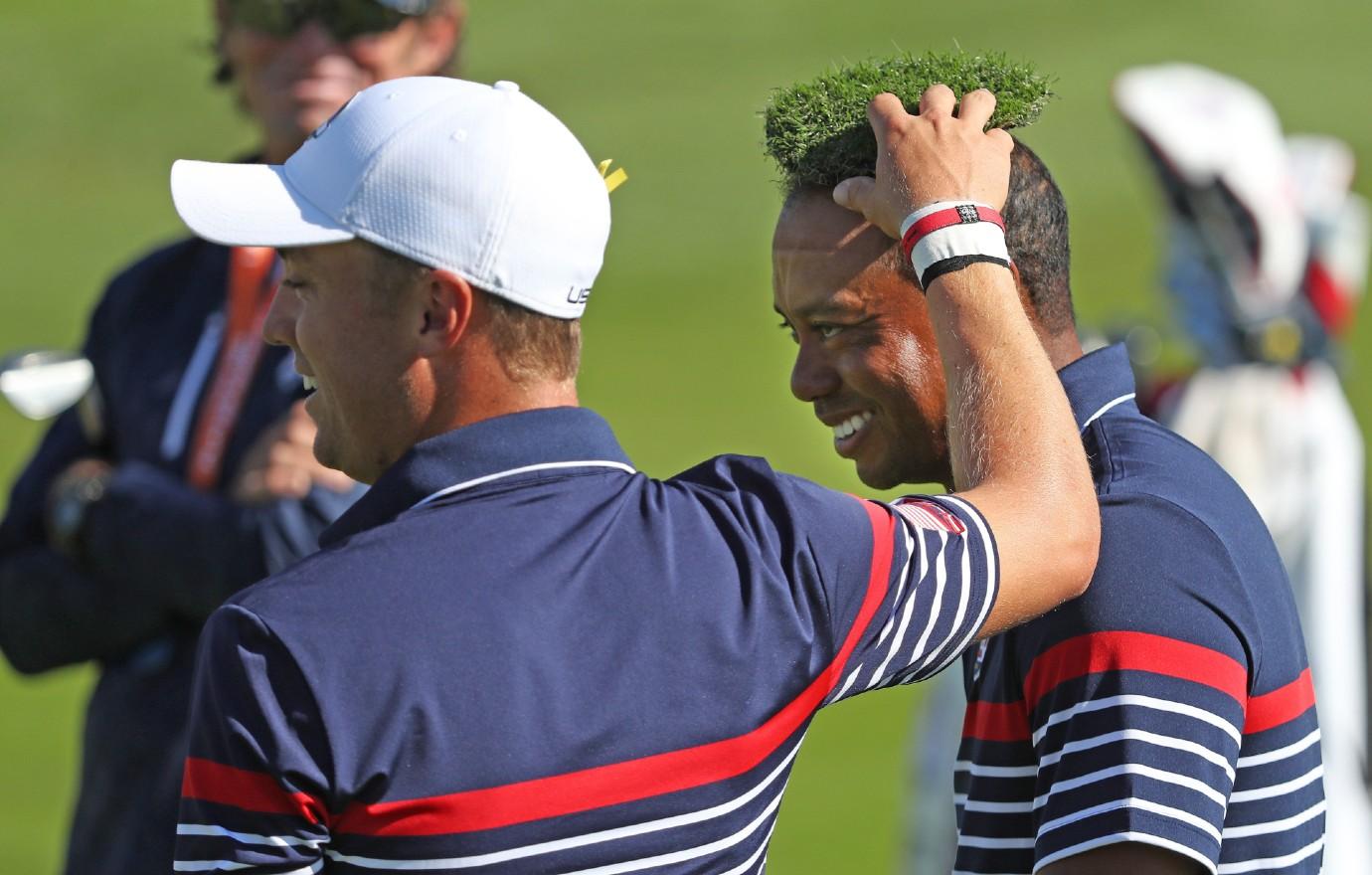 Some people didn't understand the situation and called out Woods in the process.
"See, it's funny because feminine hygiene products are INHERENTLY emasculating, so when a man makes another man touch a tampon, he's saying, 'I am a bigger and better man than you, because, GROSS, I made you touch a wrapped Tampax!'" one person wrote, while another said, "If tiger spent three months a year bleeding and coping with period pain, they'd make a whole-a** documentary about how champions overcome insurmountable obstacles."
Article continues below advertisement
Following the fiasco, Woods apologized for his actions.
"Yeah, it was supposed to be all fun and games and obviously it hasn't turned out that way," Woods said. "If I offended anybody, it was not the case, it was just friends having fun."
"As I said, if I offended anybody in any way, shape or form, I'm sorry," Woods, who said he and Thomas frequently play practical jokes on one another during rounds, said. "It was not intended to be that way. It was just we play pranks on one another all the time and virally I think this did not come across that way, but between us it was — it's different."
Article continues below advertisement
This was Woods' first competitive PGA Tour event since The Open Championship in July 2022.
"I was trying to calm myself down all day, trying to figure out what the hell I'm doing out here because I haven't played," he told reporters. "I probably should have appreciated the fans more than I did, but there was so much going on in my head."
Never miss a story — sign up for the OK! newsletter to stay up-to-date on the best of what OK! has to offer. It's gossip too good to wait for!
Article continues below advertisement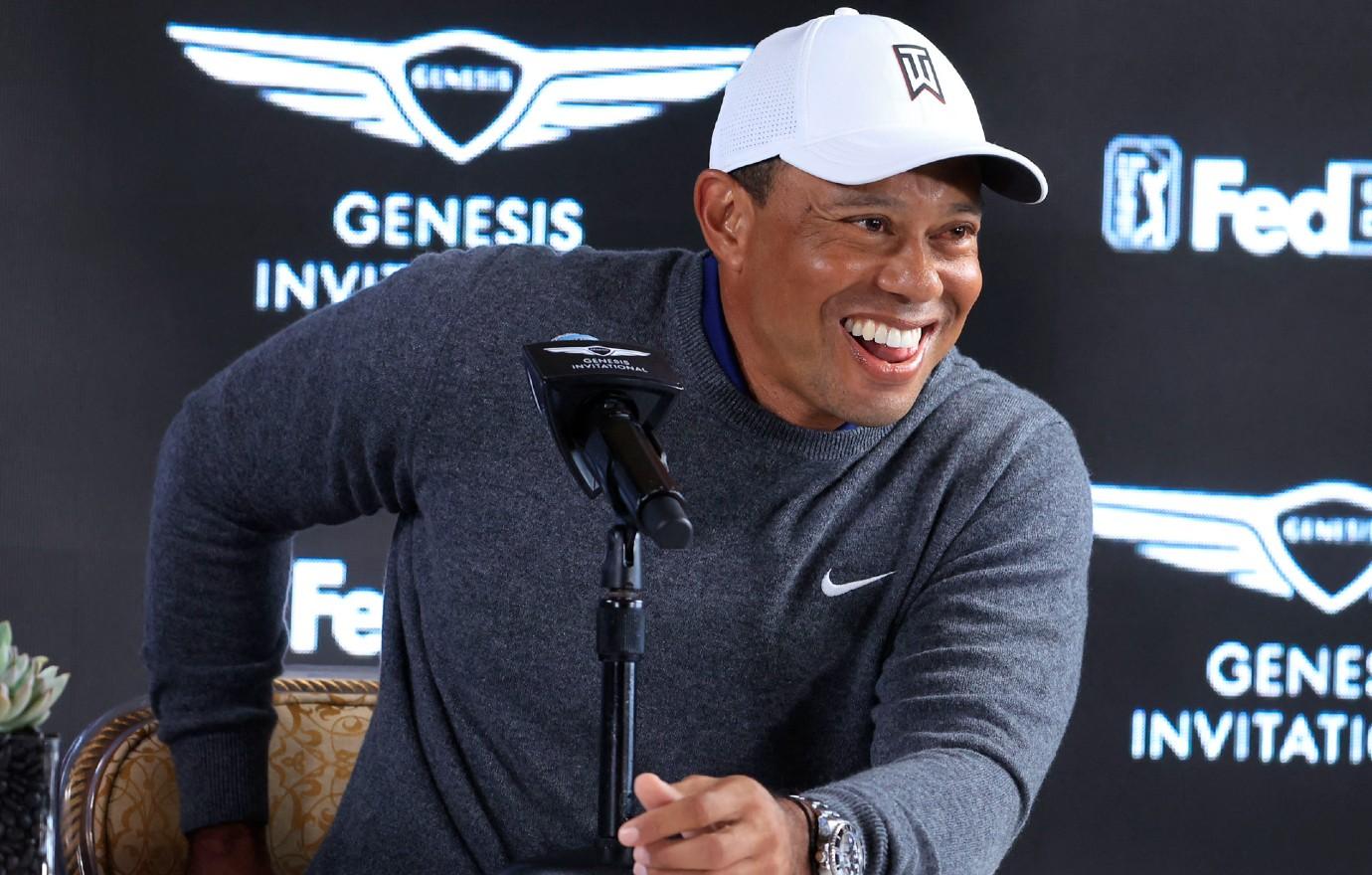 The event is also a milestone for Woods, as two years ago he almost lost his leg when his car crashed on the road. He was rushed to the hospital, where he had a rod inserted into his tibia.