NEWS
Top Small Businesses Poised To Explode In The New Year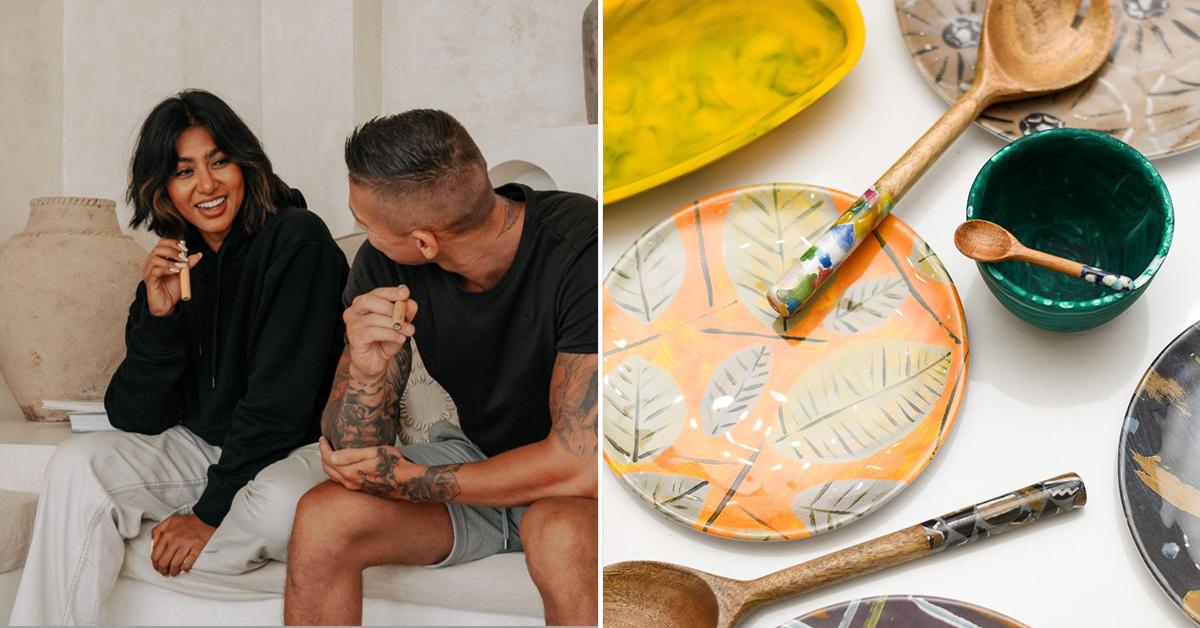 Füm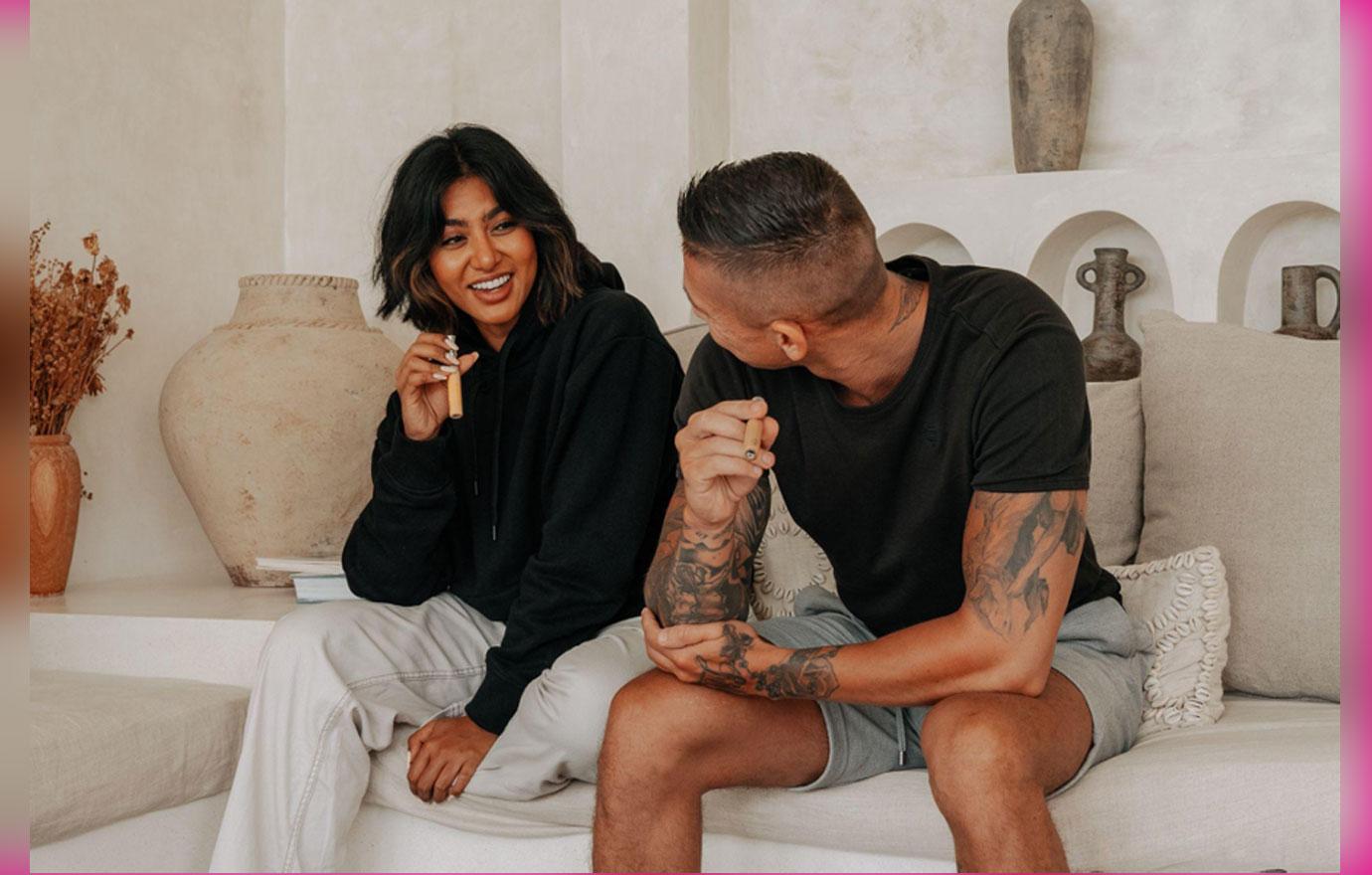 Defeating negative habits is now easier than ever with Füm, a natural flavored air device used to be an alternative to smoking and vaping. Füm uses the aspects of flavor, fidget, and fixation to help users create good habits and replace their bad ones. The brand utilizes the natural diffusion process with an easy to use device created from stainless steel and wood. The products they sell are e-commerce and consist of the device called Füm and Cores, inserts that are infused with plant extracts to retain a pleasant and natural flavor. Based in Canada and founded by Braeden and Josiah Pauls, as well as Jaron and Janai Whelan, Füm seeks to replace the negative habits that are inevitable with the practice of smoking and vaping. The brand creates products that don't use smoke or electronics but are designed to approach the often overlooked three main aspects of habit formation. The flavor that Füm possesses is all natural and non-addicting but still appealing to the habit forming senses of the body. The Füm device is created to be an alternative for hand to mouth fixation of negative habits and the body's natural responses to fidgeting, such as stress relief and focus are all results that the device itself is designed to generate. The brand believes that they can empower everyone to reach their full potential by giving them the ability to sever bad habits. Füm differentiates themselves from their competitors by focusing on the aesthetic value of their products, making them something you'd want to use in front of your friends. The brand has been organically mentioned by Joe Rogan in his podcast and is on a trajectory to becoming the next hottest product in the habit-breaking industry. Füm is at the forefront of creating a world where smoking and vaping are bad habits that characterize the past.
Article continues below advertisement
Honestly Essential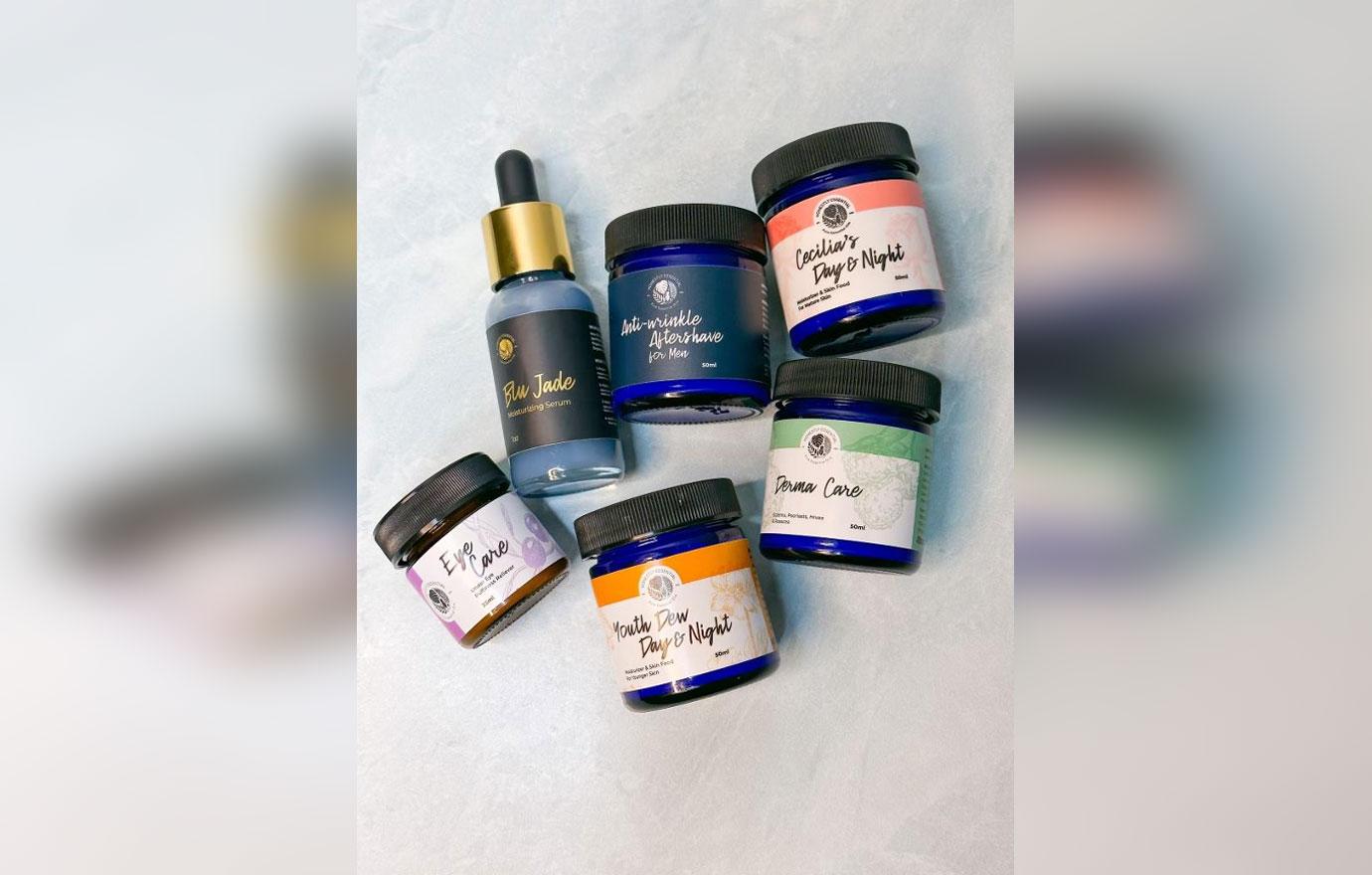 Honestly Essential offers natural, artisanal products that are designed to enhance the body's healing abilities. The brand strives to source the best homeopathic products that are available to an array of individual needs. Founder Cecilia Salvesen had struggled with her own personal health journey after coming close to death twice over 30 years ago. She decided to give her specialist back her chemical medication and take the natural route after feeling no better. With skepticism from her doctors, she went on to jog, scuba dive, do karate and partake in several other activities she thought she would never be able to do ever again. Cecilia graduated as a Practitioner of Complementary Medicine and decided to make therapeutic aromatherapy products for her daughter's fundraiser. Not only did she sell out, she had orders pouring in due to the product's efficiency and thus started her Honestly Essential Journey. The brand believes in the importance of matching what you put ON your body to what you would put IN it. For this reason, Honestly Essential differentiates itself from competition by keeping its ingredients organic, vegan, kosher, cold pressed, extra virgin, and as clean as possible. Cecilia is as open and honest as her products reflect and the results they are proven to give are no stranger to this notion. Their products are made with oils that are analgesic (reduce pain), anti-inflammatory, cell regenerating and rejuvenating, balancing, uplifting and so much more. Apart from essential oils the brand also provides synergistic blends that are formulated to be relievers of stress and anxiety, immune aids and more. Honestly Essential is bringing to attention the qualities of the natural world that heal us better than no other entity. The brand is a stellar reflection of what honesty and purity can do to the human race.
Yaeli Fine Art and Yaeli Home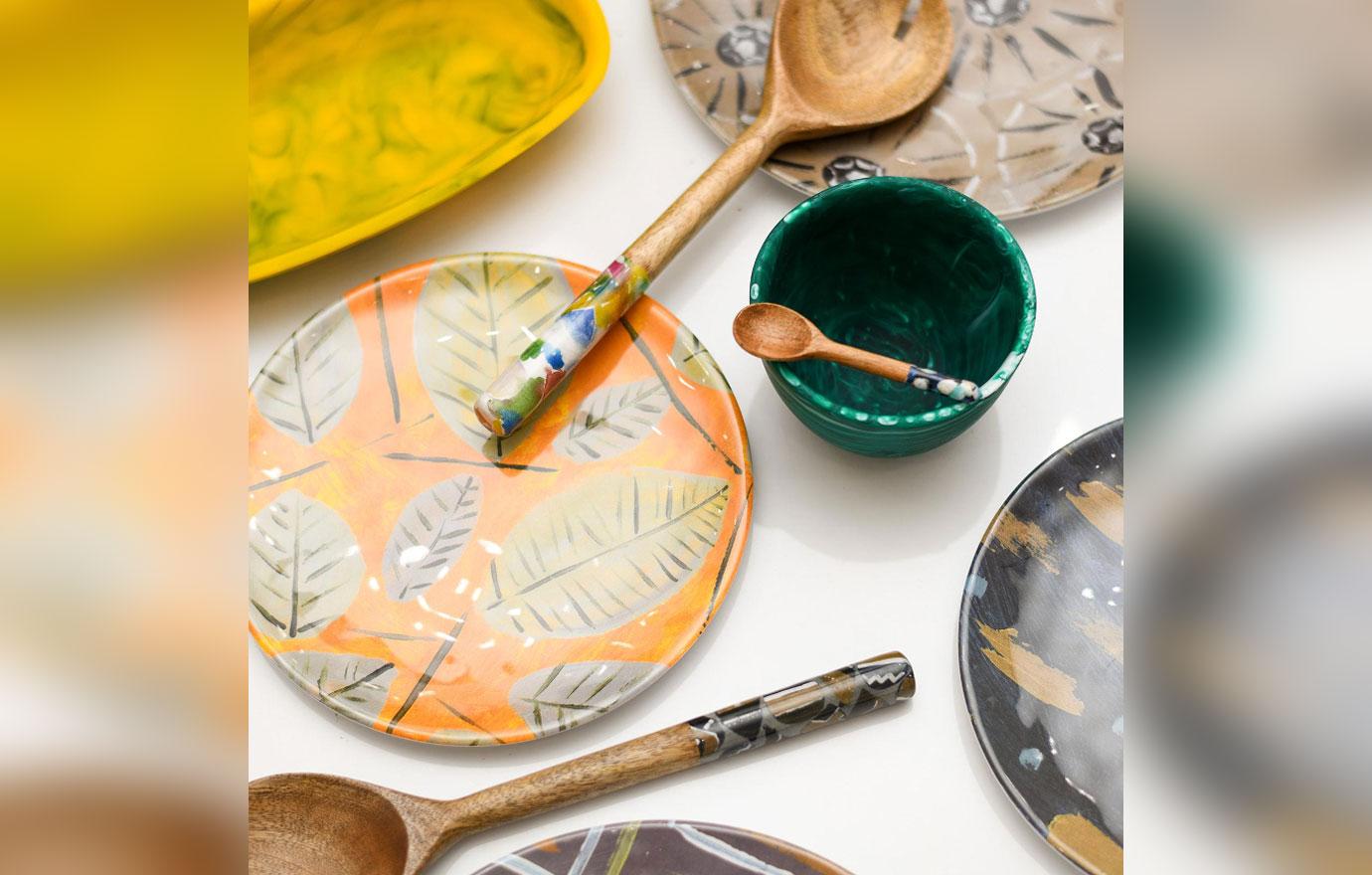 By inviting beauty, color, and movement into the home, Yaeli Fine Art inspires others through art that reflects the complexities of Judaism while honoring the practice itself across an array of mediums. "Yaeli Home", which means to "artify your life", is the creative space where Yaeli Vogel, founder of Yaeli Fine Art, brings her unique visions to tangible reality. Yaeli Home brings art that can be felt and seen into personal spaces that turn a room into a safe haven, adorned in aspects that are completely their style and totally their own. Vogel started her art business in 2015 out of Cedarhurst, New York with a mission to inspire others through Judaism and bring spiritual motifs and creative prowess into our most intimate habitats. She then launched Yaeli Home, an extension of her brand aimed at a more targeted audience in 2022. Yaeli Home contains blankets, candles, and pillows that bring Judaism into any living space through the art it portrays. The company speaks to followers of Judaism along with curious visionaries who lead with their hearts, but the recently launched Yaeli Home is aimed specifically at women aged 24-54 who live independently. Vogel is a female entrepreneur who has been painting all her life and selling her work professionally for 7 years. She loves creating art with layers of uniqueness that inspire others to look deeply within themselves and hear their own unique voice. This type of art is showcased throughout her business as she creates products that are completely different than anything else available to customers and designed to exemplify her own personal uniqueness.
Article continues below advertisement
Kül Water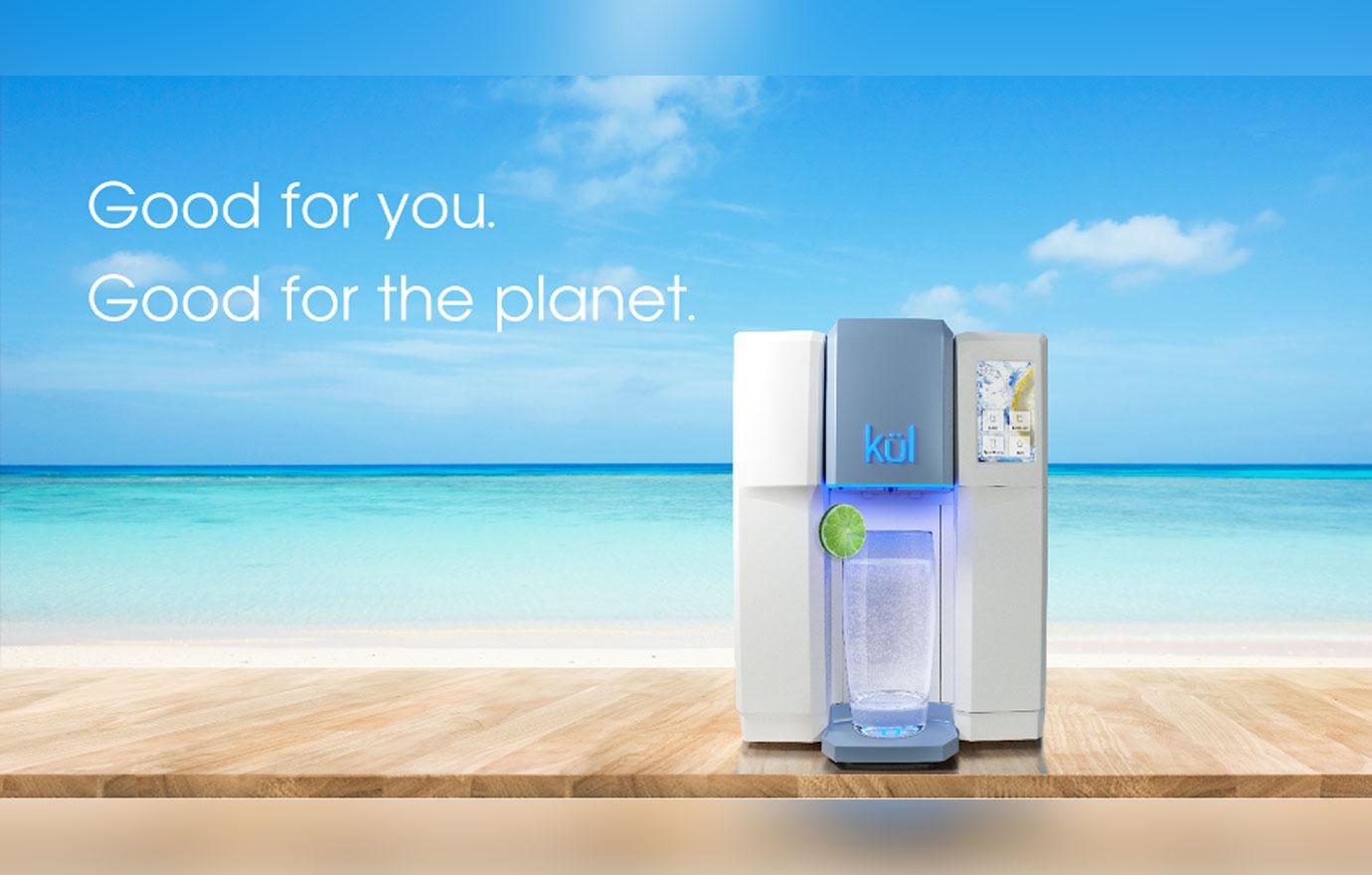 More than just a mission, eliminating plastic waste was the entire reason for launching Kül™ Refreshment, Inc. Today, these mavericks are committed to changing how consumers enjoy bottled beverages. Their humble beginnings started in a garage, where founders George and Janice Knoll envisioned an appliance that connects to tap water, replacing bottled water coolers. Over the past 33 years, their innovative drinking water appliances have saved millions of plastic bottles from landfills and oceans. Keeping Kül™ a family-owned operation with midwestern roots has always been their strength. From their world-class facility in Northern Illinois, they design and manufacture premium countertop water appliances and water filter systems. Their latest innovation, Kül Spark™, reduces kitchen countertop clutter, allowing you to toss out the soda maker, the hot water kettle, and the water filter pitcher. Kül Spark™ is the ultimate filtered water machine that dispenses cold, sparkling, and piping hot water at the touch of a button. With loyal customers all over the world, Kül™ is making a difference in the lives of customers and helping the planet. Now anyone can enjoy the instant convenience of refreshing water with zero wait time. With Kül™, you just press to refresh. Learn more at verykul.com.
Article continues below advertisement
Radical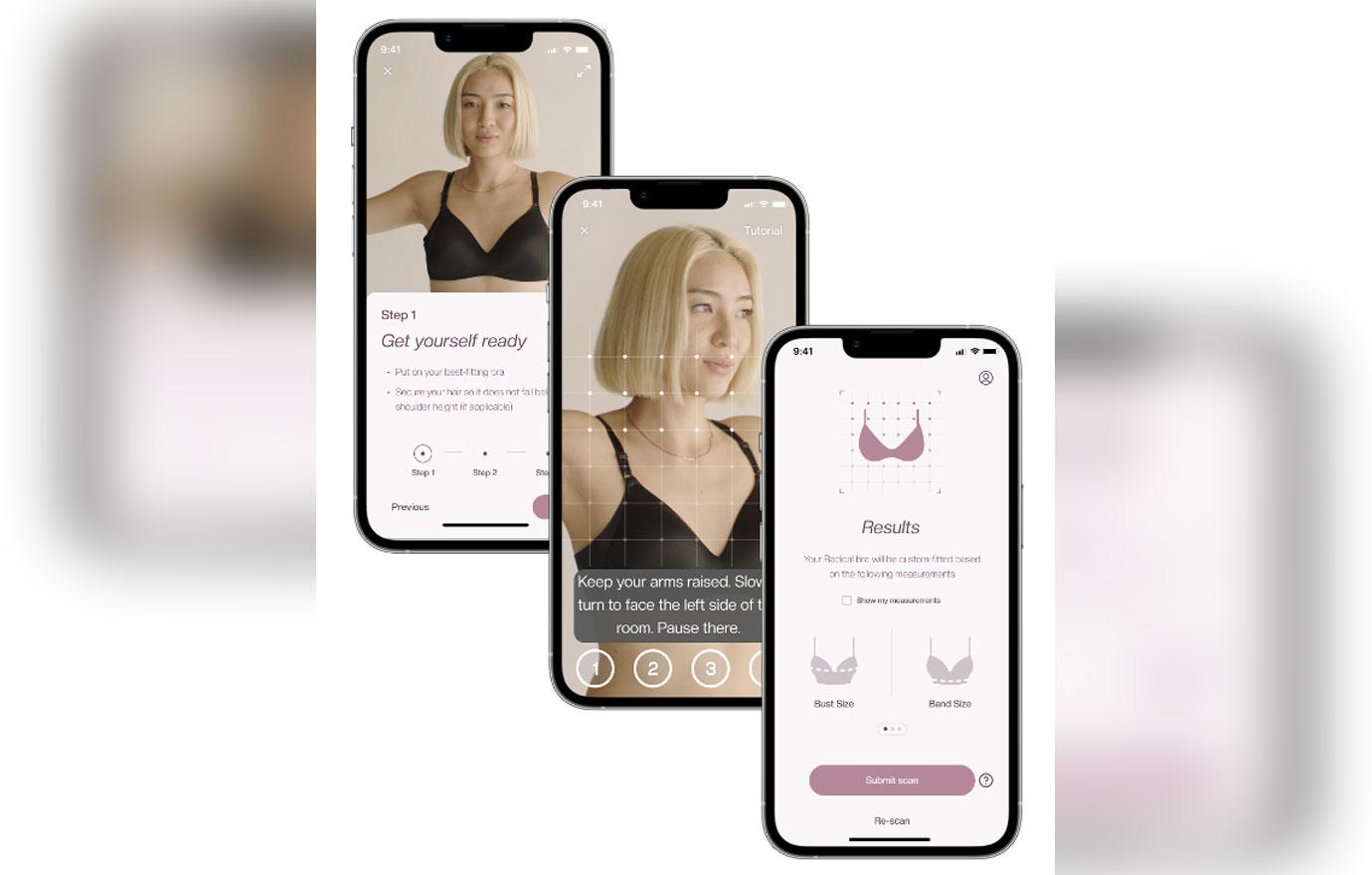 Radical is a fashion tech startup revolutionizing the bra industry with perfect-fitting custom bras, right from your phone—all done in under two minutes. Shoppers take a body scan using Radical's virtual fitting room app, which uses artificial intelligence to get people's body measurements automatically. From there, Radical uses patent-pending manufacturing technology to custom-manufacture the shopper's perfect-fitting custom bra. CEO and Founder Ashley Wen began Radical in 2021 out of San Francisco because of her ongoing struggles with self-image. After sending out a survey to over 200 people, she discovered that many could relate, and even more had their own set of difficult experiences with their bras. From there, she decided to make it easy for everyone to get the bra they deserve, not the one they've been settling for. Radical staunchly believes that everyone deserves to feel radically good in their own bodies. And they've spent the past two years creating a bra-fitting and shopping process they hope will make people feel comfortable and empowered in what's traditionally seen as a daunting and vulnerable experience. The brand is set to open for pre-launch in the spring of 2023. Radical is creating what the future of inclusivity looks like: self-love that you can feel and wear, accessible and easy for all.
Article continues below advertisement
LVM LA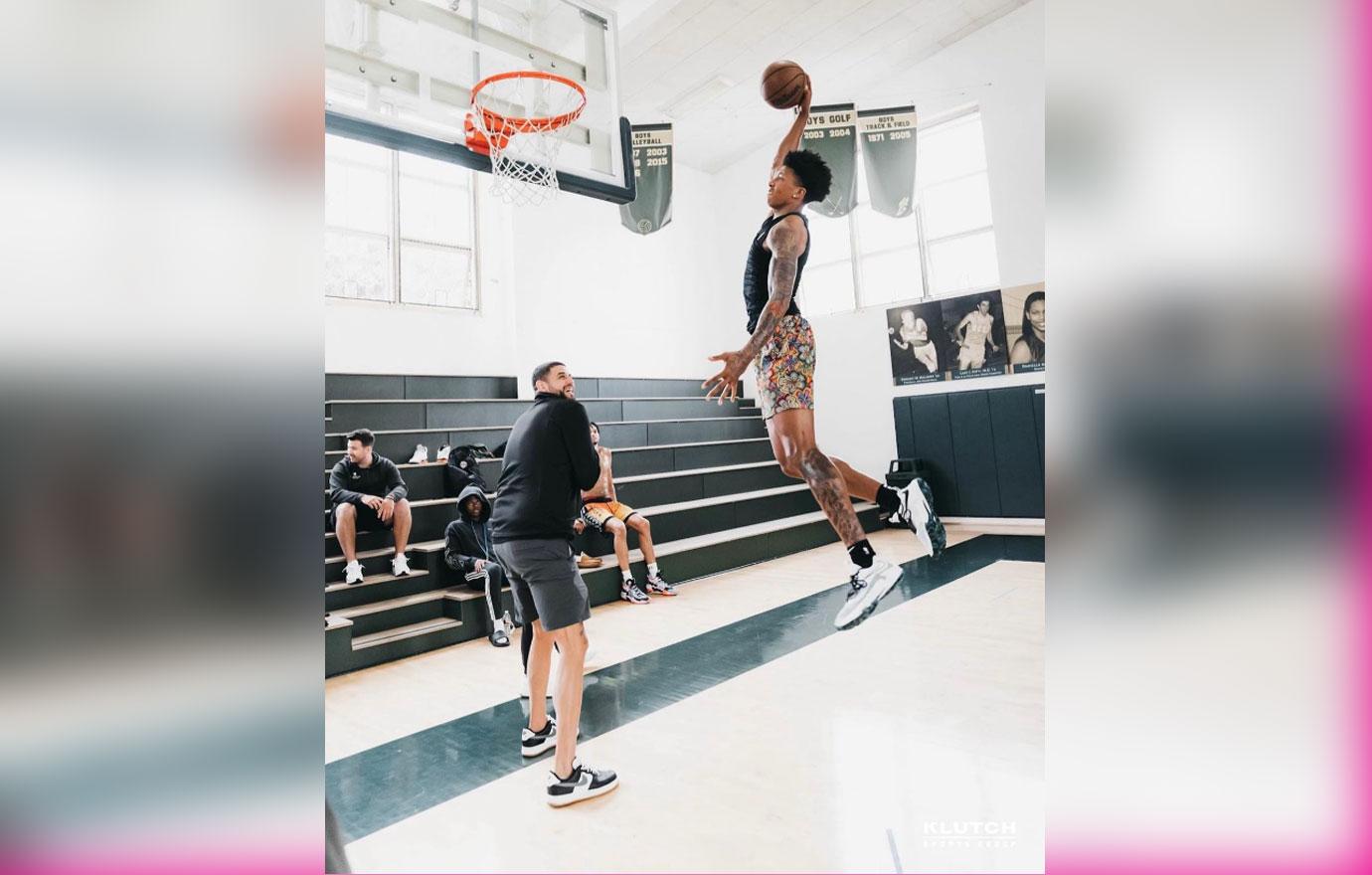 Bridging the gap between creative expression and high-end sports fashion, LVM LA is making a splash as pioneers of inclusivity within the fashion industry. Fashion-forwardathleisure apparel is their forte, offering t-shirts, hoodies, and shorts able to fit the style of a diverse crowd. Launched in 2021 and based out of Los Angeles, LVM LA speaks to sports and fitness enthusiasts who appreciate clothing that looks good and feels comfortable at the same time. They are known to prioritize comfort, quality, inclusion, and creativity, all while supplying compelling elements of design that truly stand out but still cater to the individual. Collaborating with NBA and WNBA players, they are a liaison between fashion and performance. Their goal is to cater to both athletes and every day consumers that follow an active lifestyle, effectively differentiating themselves in the fashion space. As athletes frequently serve as fashion icons, the brand is tethered around the idea that athletes' keen sense of style along with their bold approach to the game can inspire the younger generation to embrace their own style. LVM LA is characterized by determination and creativity that stands out amongst their competitors due to the high quality of fabrics and handpicked details of their clothing. The garments will not dull or deteriorate and their versatility is what makes them creatively unique within the fashion industry. LVM LA is the creative future of fashion, rooted in inclusivity and versatility. They are a brand that represents a promising future for high-end sports fashion.
Article continues below advertisement
L8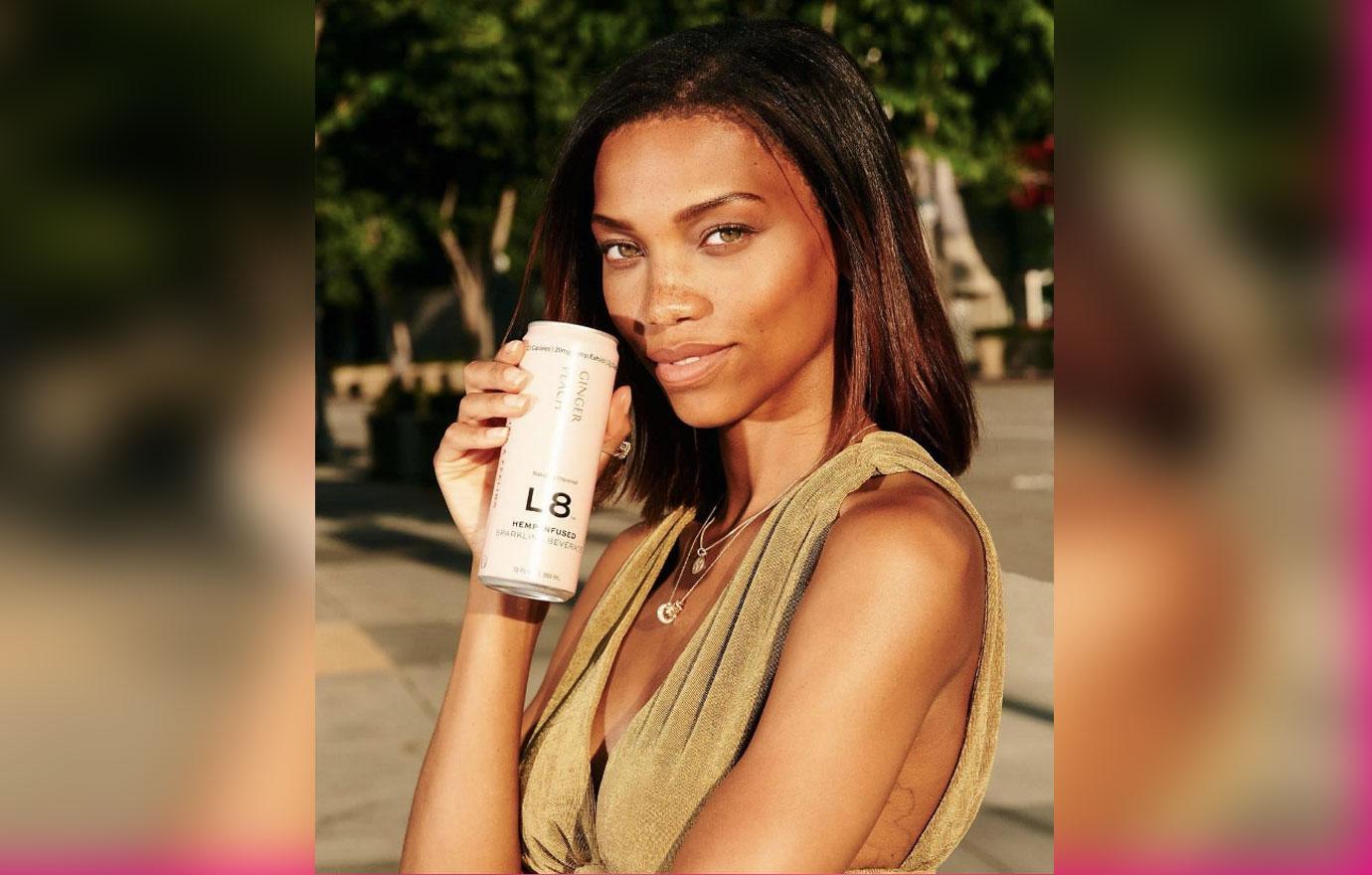 L8 is a beverage brand that dips into desirable drinks that reflect an elevated lifestyle. Founded by women but catered to all, the brand is redesigning what it means to enjoy a beverage that makes you feel good all while tasting delicious. With an ongoing mentality of "work hard, play hard", the driven women behind L8 embody the busy and colorful lifestyles that are inherent to the modern woman. L8 encompasses health and wellness into a beverage made to be enjoyed by a variety of diverse crowds. By creating beverages that contain hemp extract, an ingredient that is proven to have various benefits, as well as reishi mushrooms L8 aligns with several health and wellness goals of various types. The brand values self care as a luxury and wants to promote the idea that one can "lust after life" by enjoying its simple pleasures. L8 allows you to press pause and give yourself a much needed time out to spend with the people you care about most. It is a vital addition to your daily routine in order to find your center before a big meeting or even an average event. Versatile and rejuvenating, these beverages are the passionate result of the three founders who desired to create a product that will deliver a delicious and healthy outcome. L8 is the future of beverage drinking, rooted in the health and wellness community and created with a diverse and elevated demographic in mind.
Article continues below advertisement
Plum Garments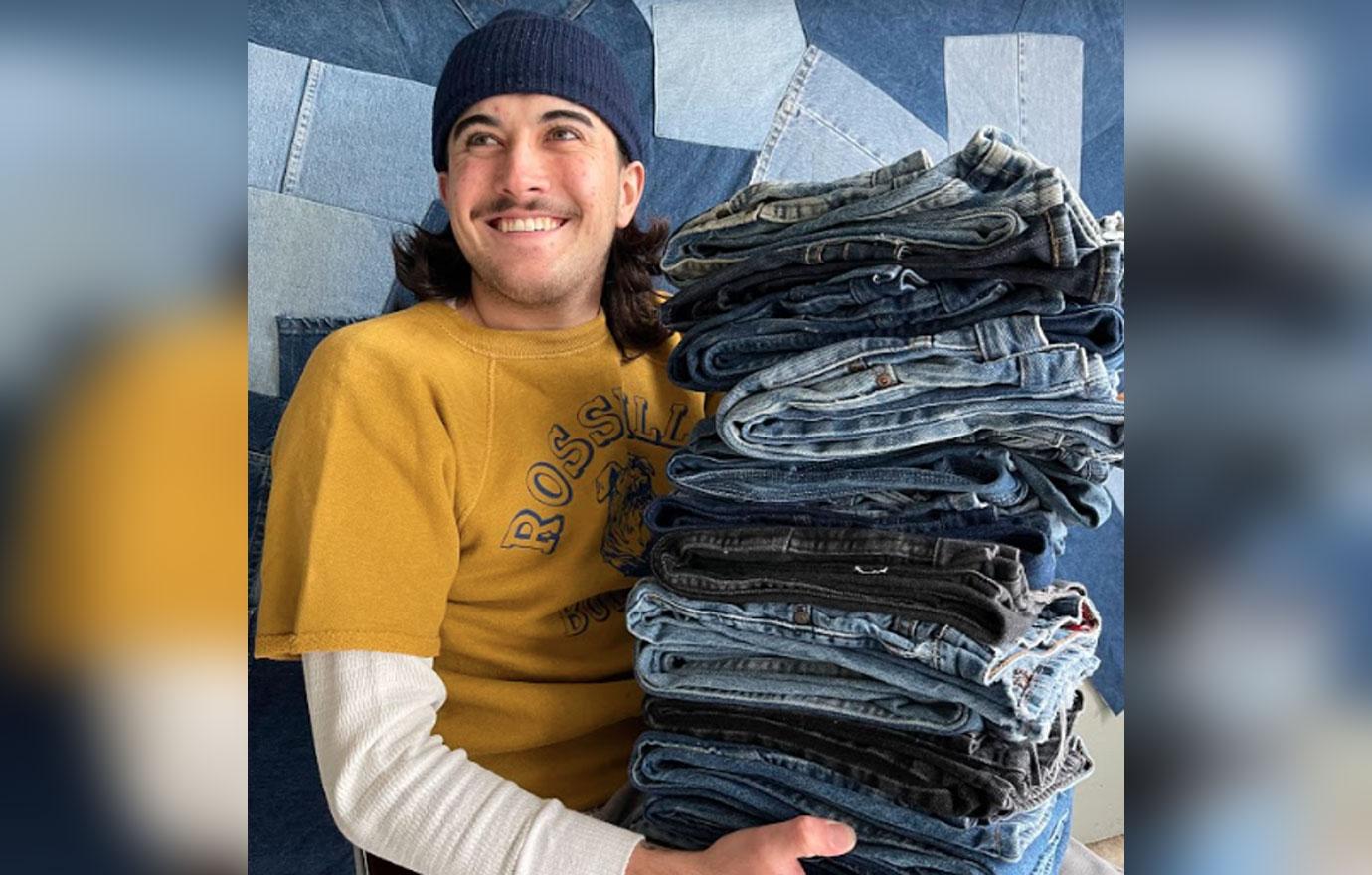 Plum Garments goal to revolutionize the fashion space through creativity and community engagement is achieved by their ability to provide a wide variety of vintage items for everyone and anyone. The company excels at recycled denim, americana, workwear, hippie inspired styles, and t-shirts that are sure to make you look twice. By bringing fun and unique styles to the vintage marketplace, Plum Garments seeks to cater to the culture of thrifting and visionaries with an eye for faded gold. Founder, Liam Gay-Killeen, launched the company in December of 2020 out of small-town Massachusetts with a mission to bring the passion of the Plum Garments lifestyle to everyone. Now based in Portland, Oregon, Gay-Killeen hopes to give clothing to loving homes that need a little one-of-a-kind panache in their closet. Because of this enduring mentality, it is clear that the passion and creativity of Plum Garments stands the test of time…vintage never looked so fresh! By starting to sell a few cool clothing pieces that didn't seem to fit from the thrift, Gay-Killeen started to realize his passion for putting outfits together and selling the clothes he didn't want anymore. He started to find his passion for thrifting vintage finds and was able to share this love with the world through Plum Garments. In this regard, Plum Garments is more than a trendsetter. The lifestyle brand shows their passion and unique qualities by showcasing the pieces they connect with, rather than the pieces that follow the trends. Plum Garments promotes timeless self-expression by breathing new life into classic garments.
Article continues below advertisement
Krispy Krunchy Foods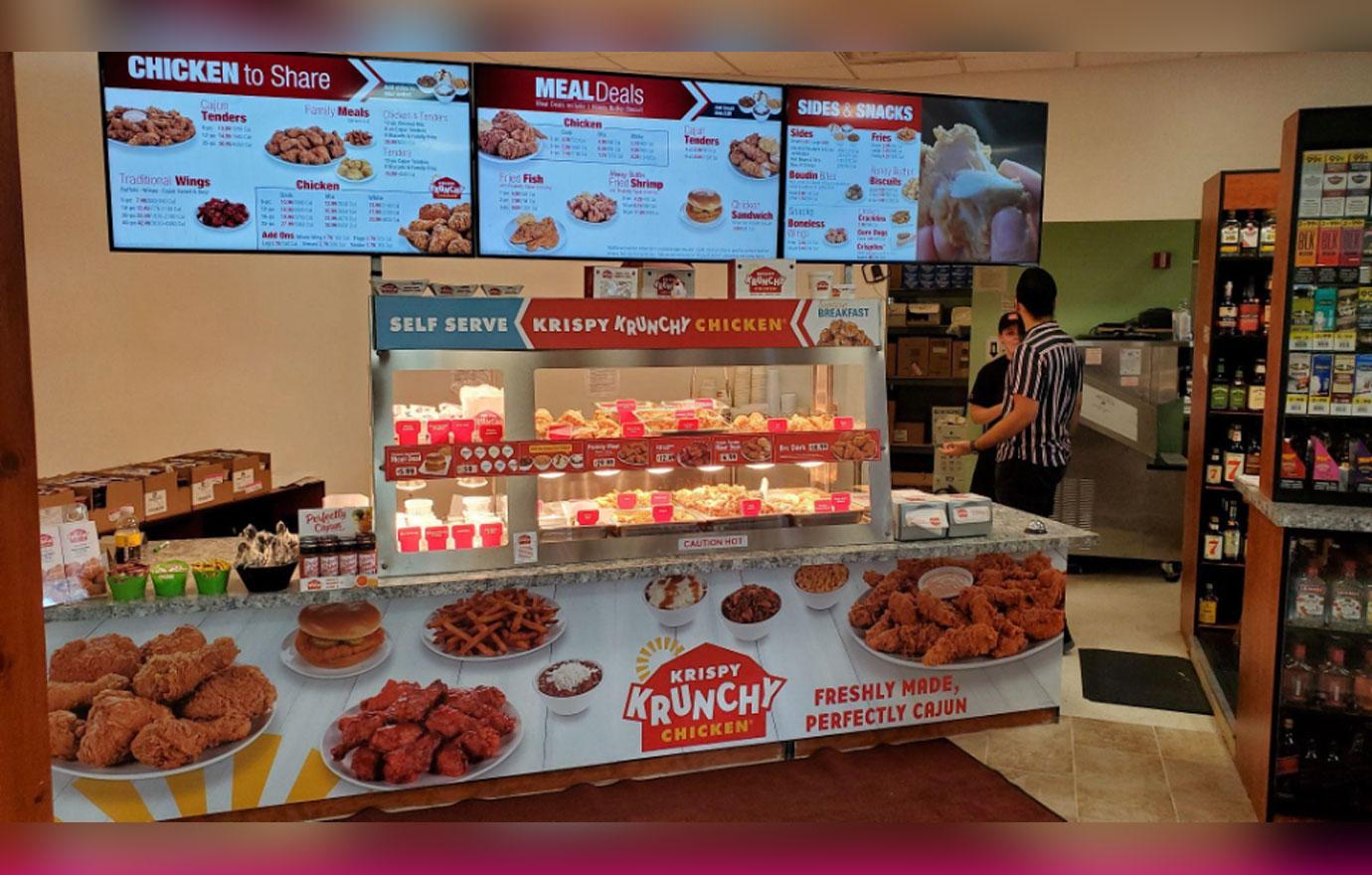 Krispy Krunchy Chicken is the chicken chain your Mama would be proud of. Officially introduced in Lafayette, Louisiana in 1989, Krispy Krunchy Chicken is lathered in local flavor and homegrown authenticity, having remained a fundamental supplier of clucky Cajun food throughout the South and beyond for over three decades. Krispy Krunchy's signature seasoning separates their food from competitors, generating a fiercely loyal following that rivals other chicken brands. The company currently serves an array of savory staples to around 2700 convenience stores nationwide, with plans to expand to an additional 400 this year. Despite rapid growth, Krispy Krunchy has remained distinctly local and works to reflect the regional specialties in their menu offerings. No matter where you are in the US, there's a high chance you've seen Krispy Krunchy in the wild. The company's dedicated team members are known for going the extra mile for their customers, even if it means a Mardi Gras delivery in New Orleans on Fat Tuesday. Touted by Thrillist as "America's best fried chicken chain you've never heard of", Krispy Krunchy is a warm sight to weary travelers or to anyone looking for a quality meal that's bursting with flavor. How many other chicken chains can say they are Serena Williams' chicken of choice?