Tori Spelling Leaves Husband Dean McDermott Out Of Family Christmas Card As Split Rumors Mount
Article continues below advertisement
On Monday, November 22, the actress shared the family's holiday card — with her estranged hubby visibly absent from the photo. In the snap, posted to Instagram, Spelling posed with a hen in her hand and her children Liam, 14, Stella, 13, Hattie, 10, Finn, 9, and Beau, 4, beside her.
The card — which also showed a pig and goats in the frame — was signed by "Tori & Family," with the mother-of-five seemingly shading the father of her children in her lengthy caption.
Article continues below advertisement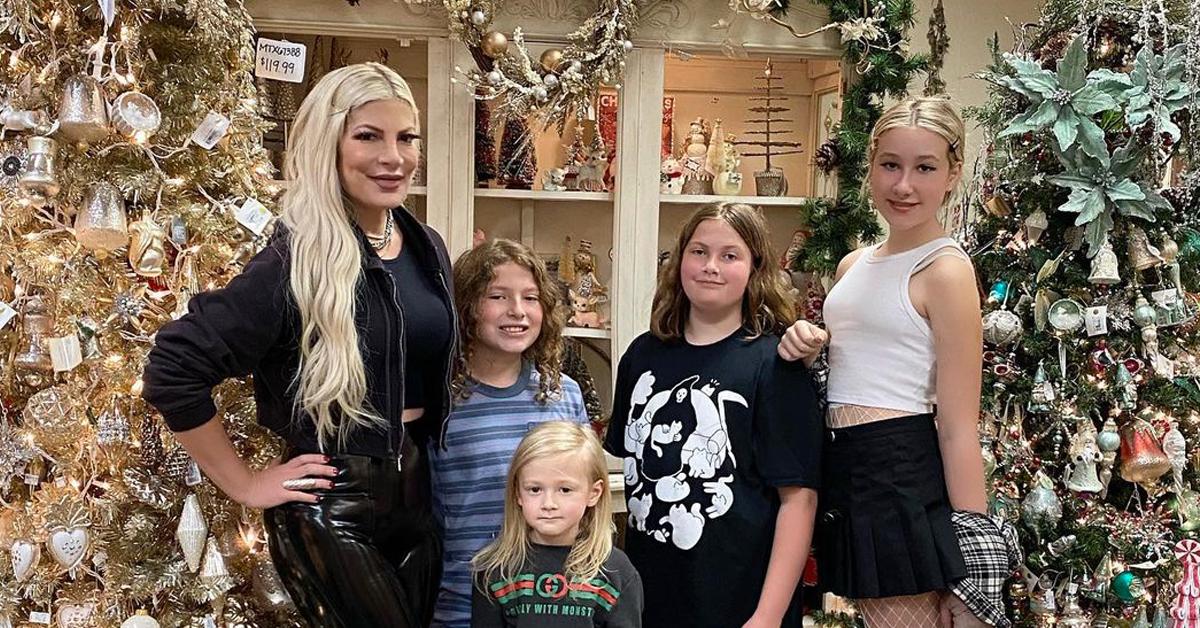 "It's that time again. And it's a winter wonderland at my house! Thank you, SimplytoImpress.com, for once again bringing our happy family to life on my favorite holiday card yet," Spelling began her post. After promoting the company — calling it easy, fast and fun — she seemed to take a jab at McDermott, writing: "This is a card our friends and family will love opening and putting on display!"
Article continues below advertisement
Given that an insider exclusively told OK!: "friends are saying Tori finally found the courage to leave Dean," it shouldn't comes as a shock that he wasn't in the family photo.
Article continues below advertisement
This is the second year in a row that the Beverly Hills, 90210 alum's husband was MIA from the family photoshoot. However, Spelling addressed McDermott's absence last November, writing at the time: "Although Dean is away for work, we did our best to incorporate him," as Spelling held up a photo of the actor in the shot.
Speculation surrounding the demise of their marriage has been whirling for months — ever since the coparents were spotted earlier this year without their wedding bands on. To make matters worse, Spelling admitted in August that the two weren't sleeping in the same room.
Article continues below advertisement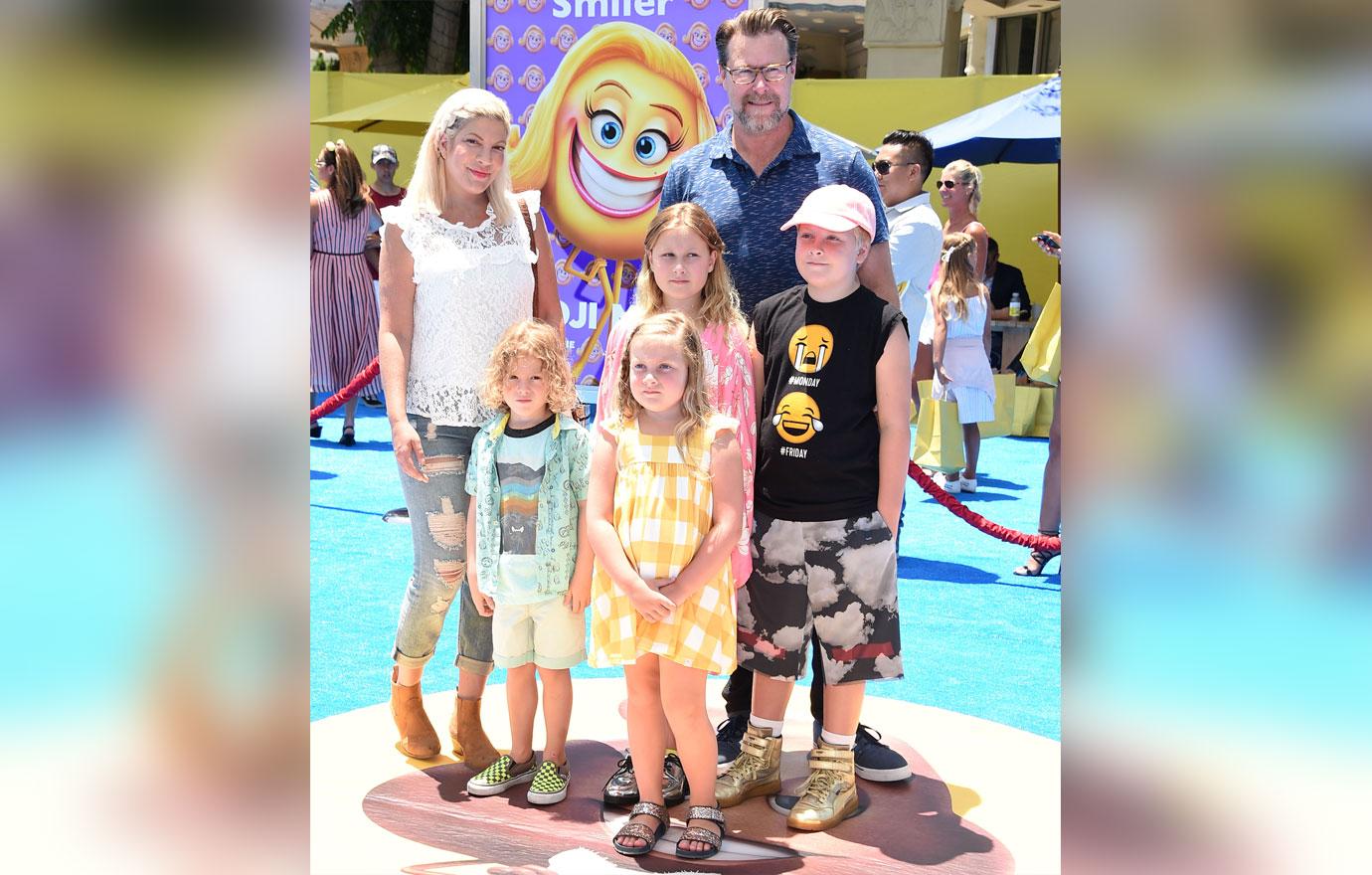 An insider previously explained Spelling, 48, has stayed married to her husband for so long because of their kids, but she "has been miserable for ages."
Article continues below advertisement
Their marital woes have been going on ever since the actor's 2013 cheating scandal, although McDermott leaving for an extended period of time earlier this year to film a project gave Spelling time to reflect on their 15-year marriage.
Article continues below advertisement
"Tori's never felt the same about Dean since he confessed to the affair," an insider spilled. "She tried to make it work, but when he left to go on location again, it all came rushing back."
"Suddenly, she couldn't bear the thought of him sharing a bed," the source continued. "At this point, they hate each other and can't stand to be around one another."
Article continues below advertisement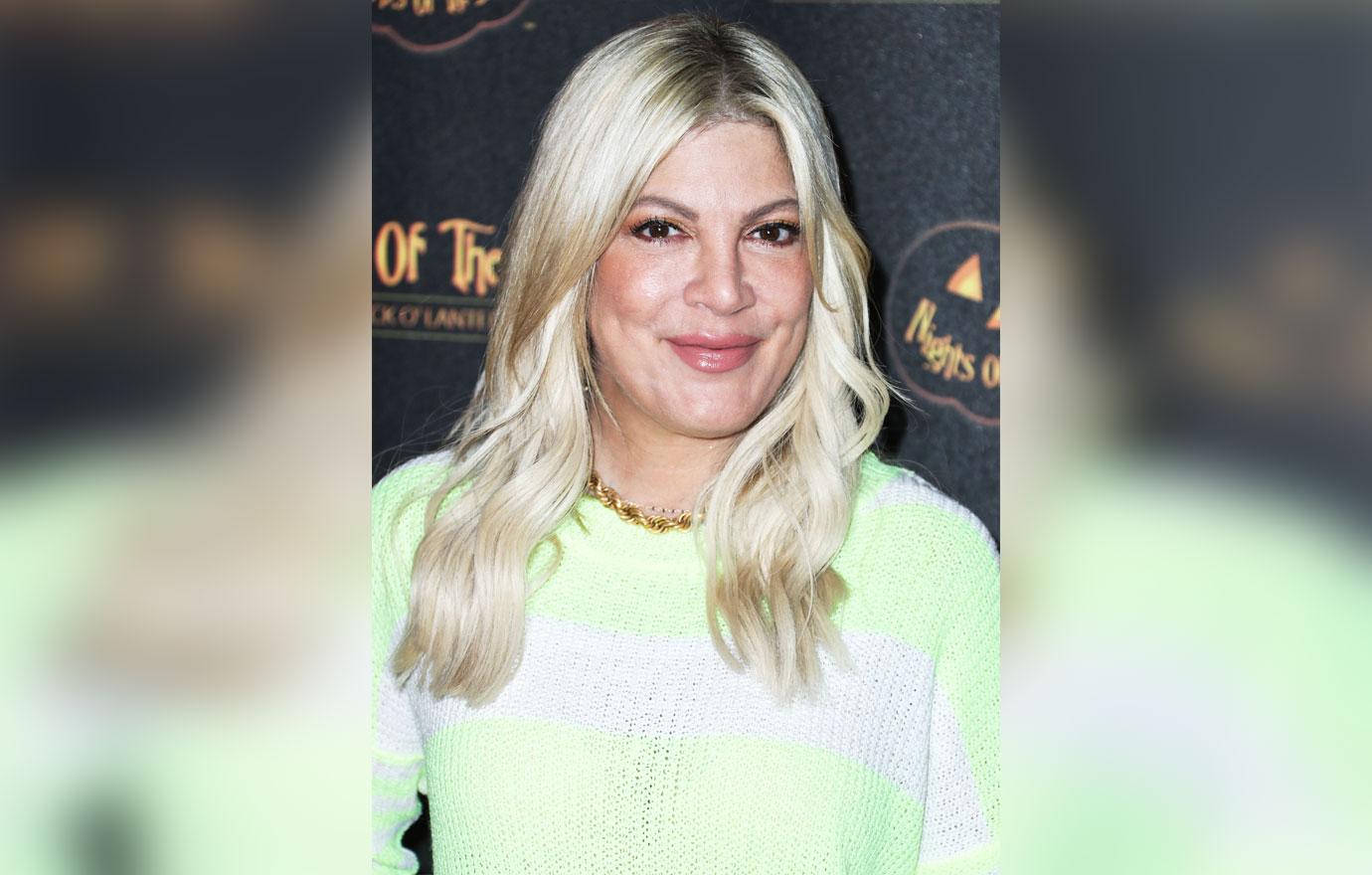 Though her personal life continues to make headlines, Spelling appears to be showing that she'll be just fine with McDermott out of her life. Not only has the actress been flaunting her almost-unrecognizable look on social media, but she's also been sharing sexy snaps of her fun nights out with her gal pals.
"Tori definitely enjoys proving she's still got it," spilled the source. "She loves watching Dean's jaw drop when she's getting ready to go out on the town."