PHOTOS
Tori Spelling Celebrates Husband Dean McDermott's Birthday At Black Tap Amid Money Woes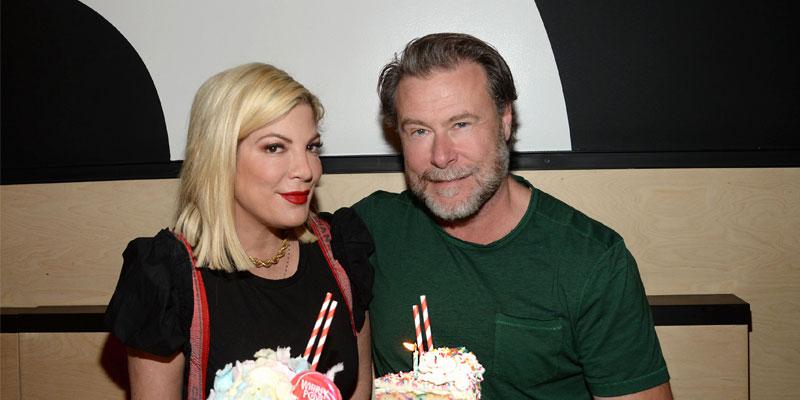 Tori Spelling gave her husband Dean McDermott the sweetest birthday surprise! On November 18, the Beverly Hills, 90210 star and the Chopped Canada host flew into New York for a celebration lunch at Black Tap's new Herald Square location. Tori, 46, and Dean, 53, couldn't stop laughing while they enjoyed their over-the-top milkshakes. The couple has experienced financial woes over the years, and most recently allegedly owe thousands of dollars to credit card companies.
Article continues below advertisement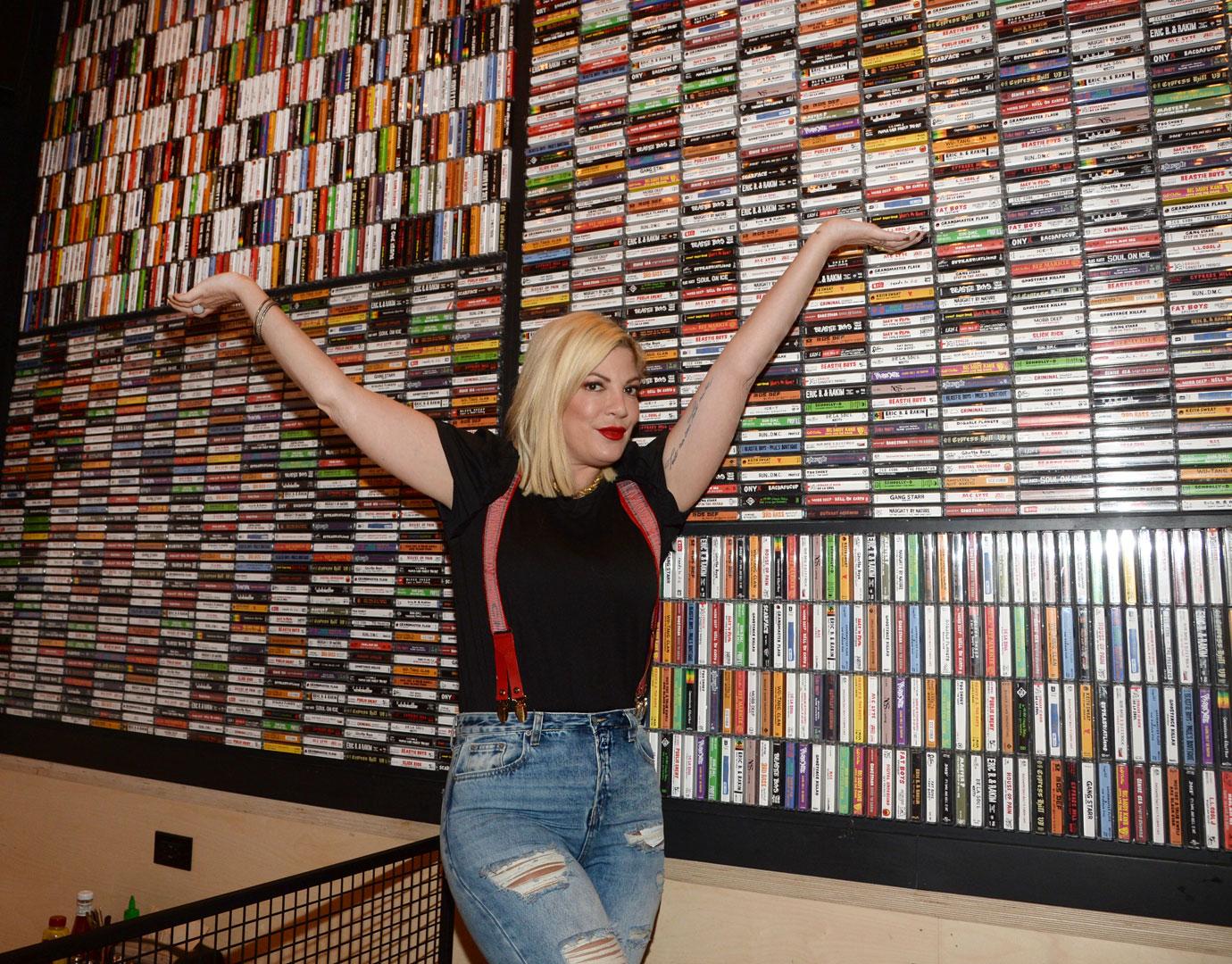 Tori wore a black tee shirt with ripped jeans and red suspenders. She completed the look with metallic shoes. She and Dean were all smiles as they drank extravagant milkshakes covered in sprinkles, candy and whipped cream.
The socialite was also caught flashing several $100 bills while out at Barney's that day, according to Page Six.
Article continues below advertisement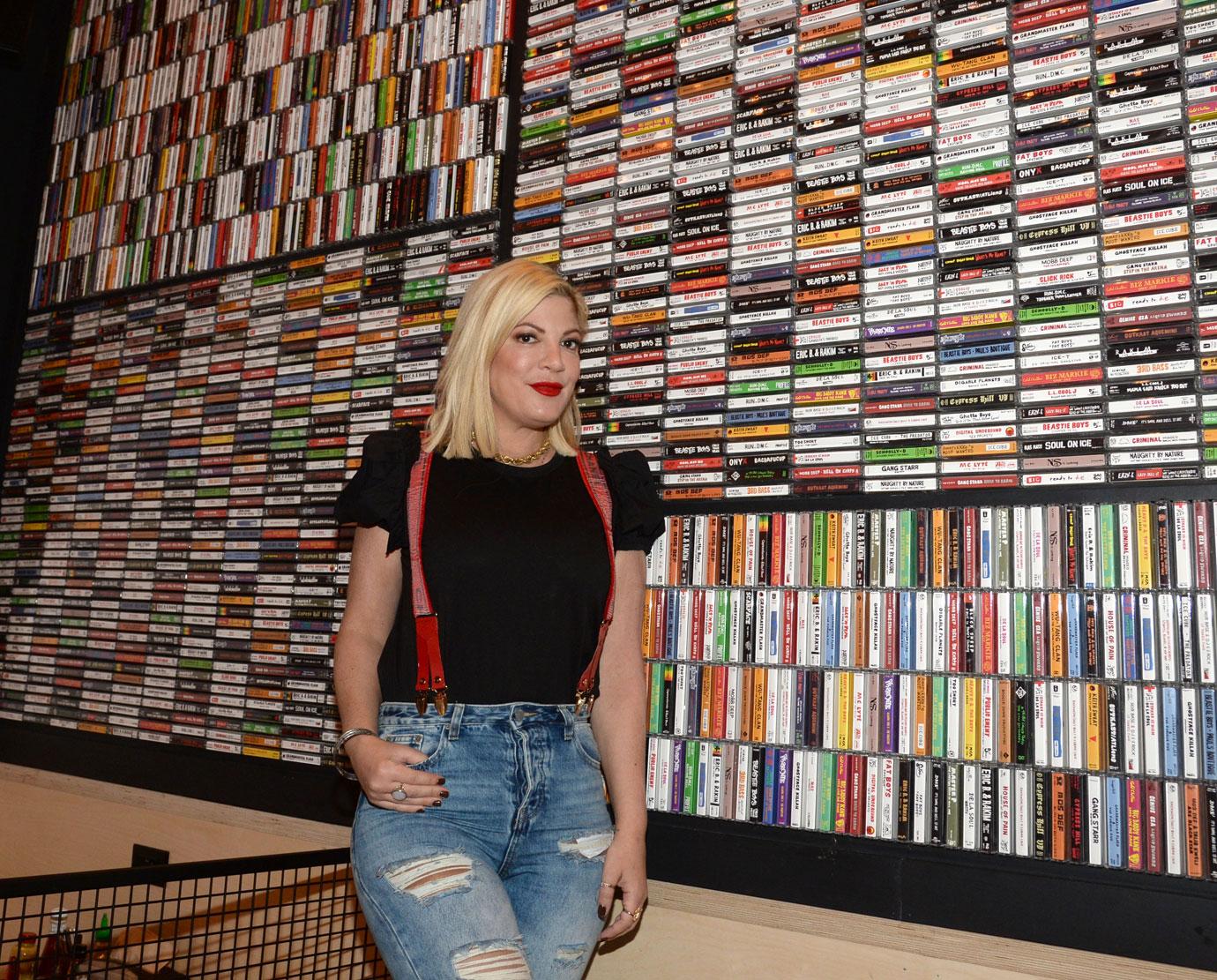 Even though the actors appeared happy as ever during Dean's birthday outing, Tori and the Open Range star are deep in debt. Fox announced earlier this month that the 90210 reboot was not picked up for a second season, which means Tori won't get any paychecks from the show. RadarOnline.com reported that despite paying off various debt following the season 1 reboot of 90210, Tori still owes a whopping $1,182,760 in taxes!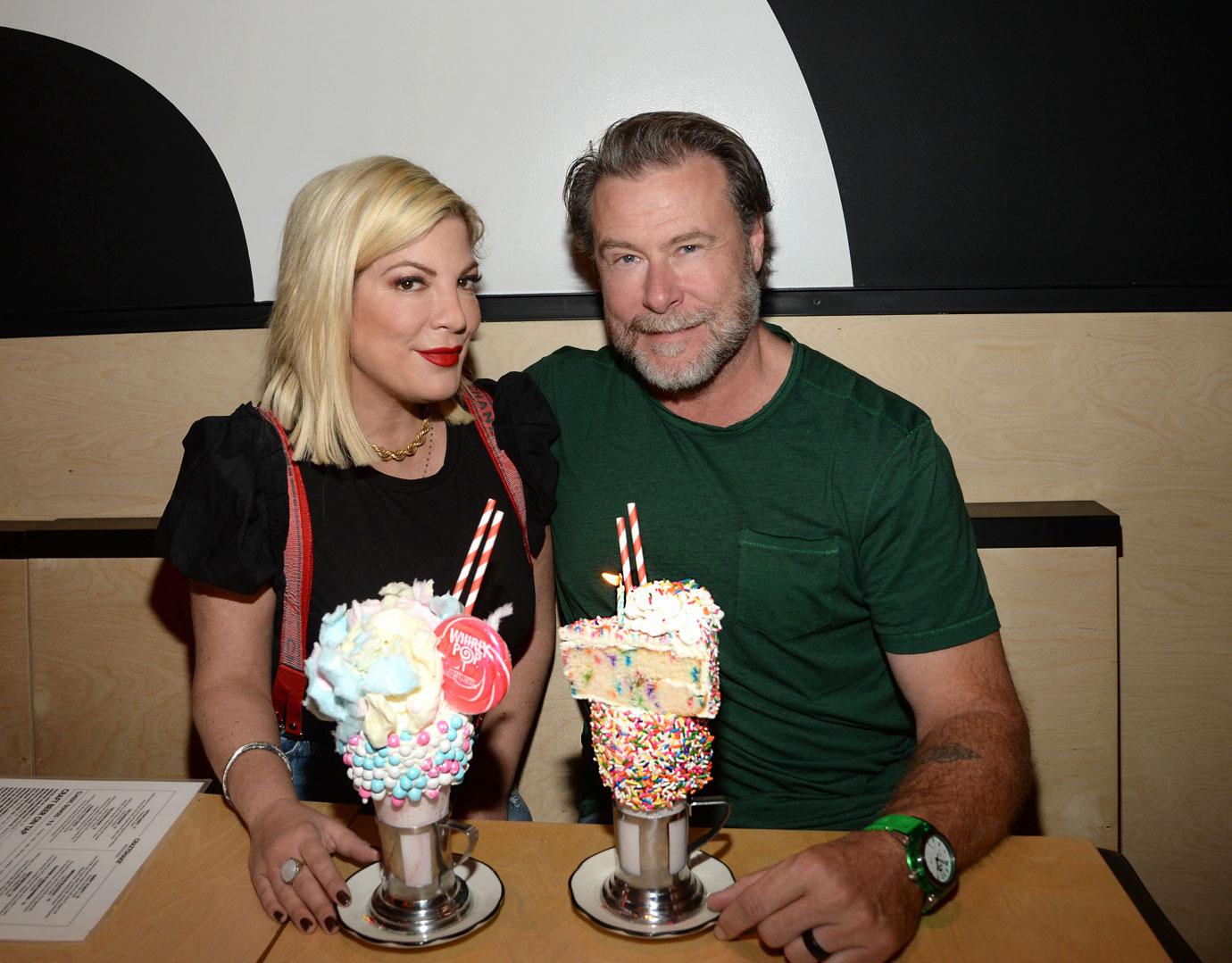 RadarOnline.com also reported that Tori was sued by American Express in January 2016 for failure to pay her credit card debt. She was ordered to pay back over $80K that October. Because she didn't pay it off, the bank asked the Sheriff of Marshal of the County of Los Angeles to enforce the money that the Scary Movie 2 actress owes them this past August.
Article continues below advertisement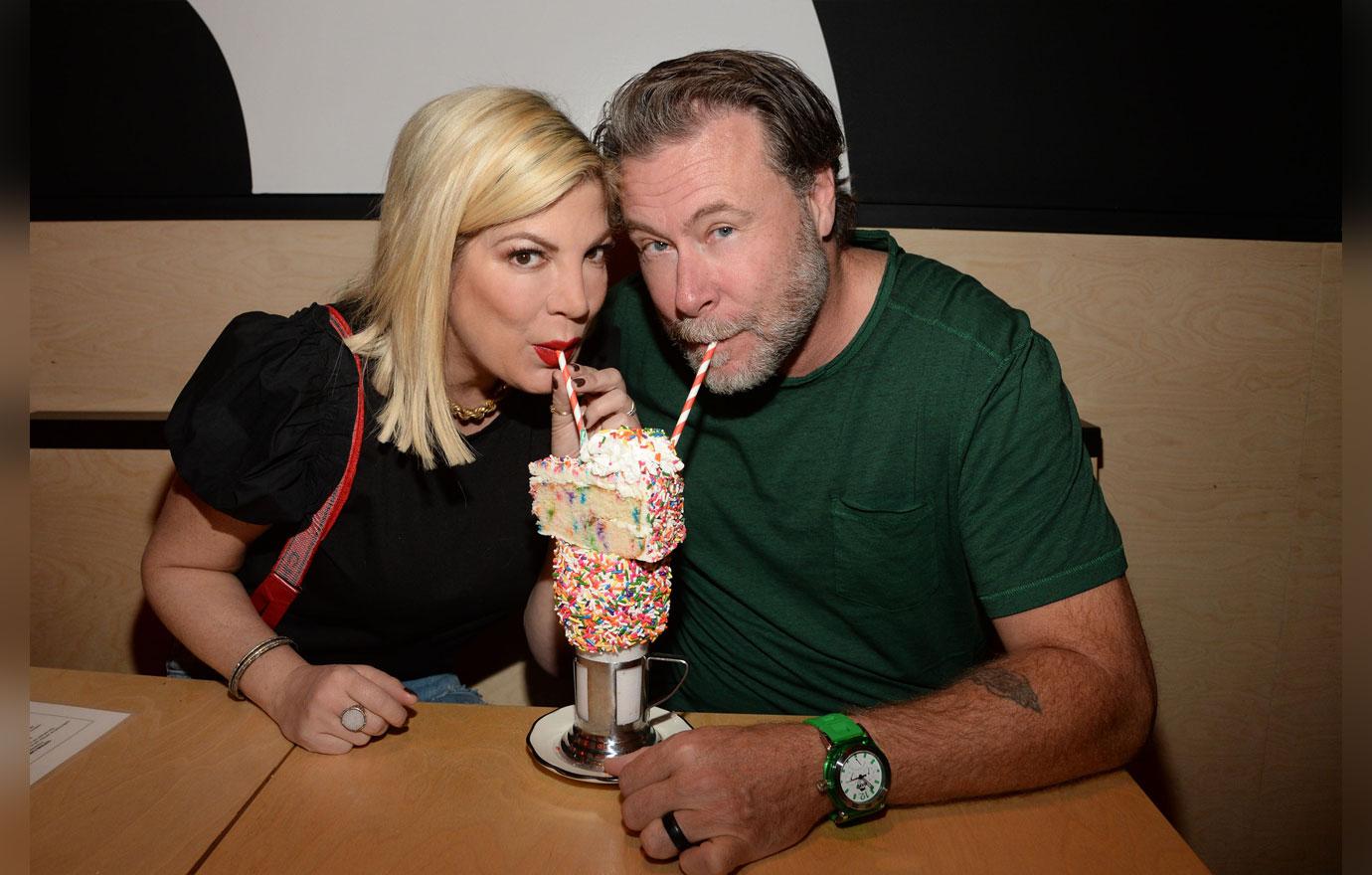 The couple is also in a legal battle with City National Bank after failure to pay back a $400K loan.
Tori and Dean got married in 2006 and share five kids, Stella, Liam, Beau, Hattie, and Finn. Regardless of their various financial woes, the family vacationed at the Four Seasons Resort in Maui this past September and continue to live their Hollywood lives.
Article continues below advertisement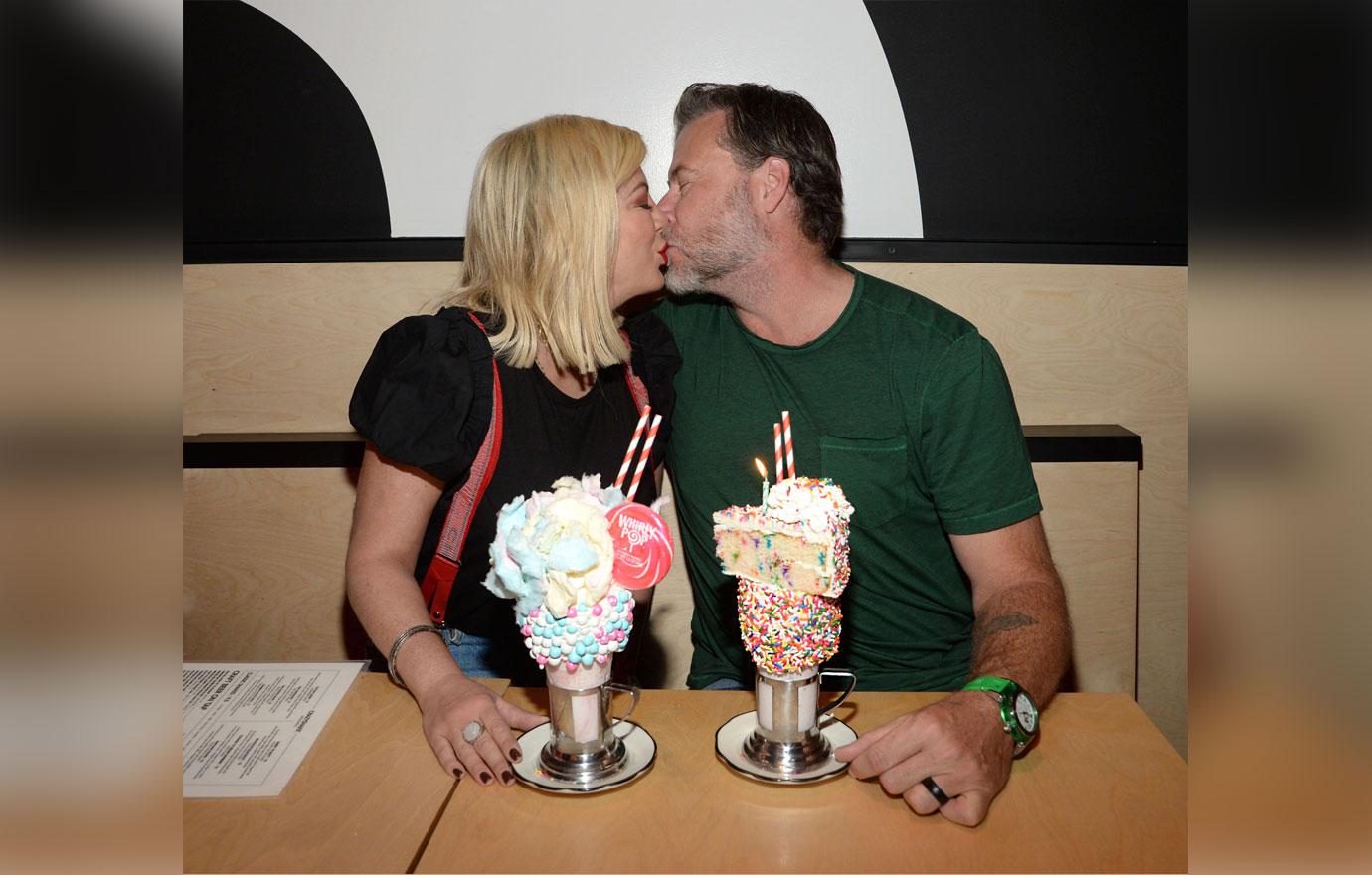 What do you think of Tori's celebration for Dean's birthday? Sound off in the comments below!