Tyler, The Creator Apologizes To Selena Gomez In New Song For Past Justin Bieber Comments
Article continues below advertisement
The 30-year-old dropped his new album Call Me If You Get Lost on Friday, June 25, and mentioned the Disney channel alum in his track "Manifesto."
"I was a teener, tweetin' Selena crazy s**t / Didn't wanna offend her, apologize when I seen her / Back when I was tryna f**k Bieber, Just-in," he sang.
Article continues below advertisement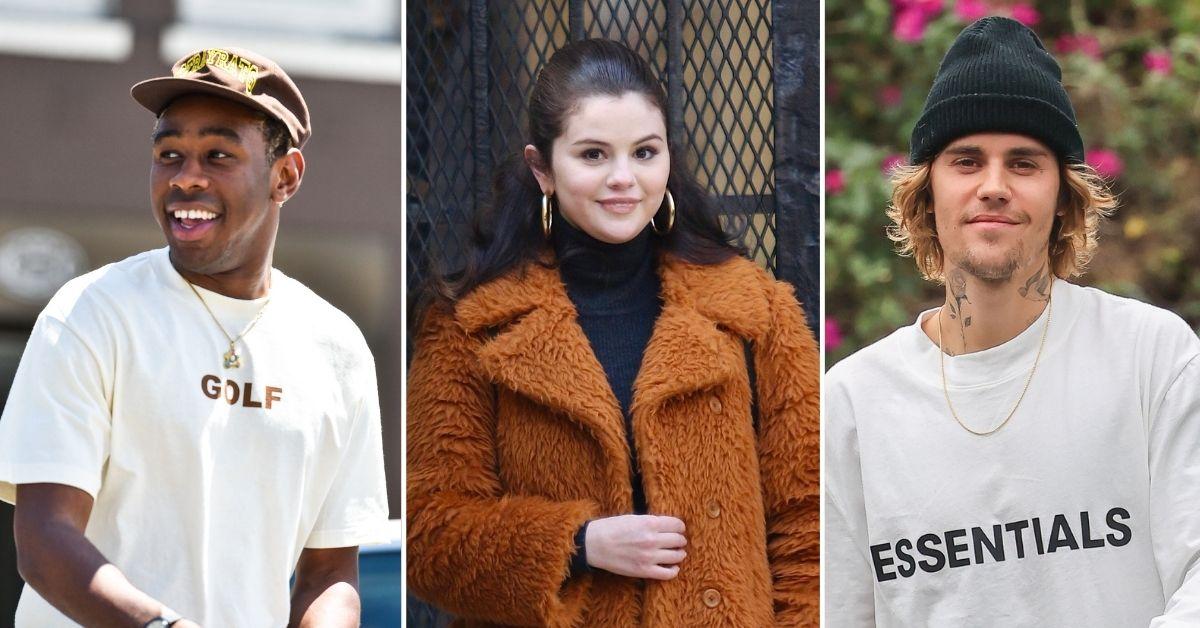 Article continues below advertisement
While Gomez was dating Justin Bieber, in 2010 and 2011, he tweeted explicit comments about the pair. "Justin Bieber And Selena Gomez Is F*****g Dating. F**k," a tweet from 2011 read, per TMZ.
Tyler, who was born Tyler Gregory Okonma, addressed the beef with Power 106, in 2013.
MORE ON:
tyler the creator
Article continues below advertisement
"I will f**k Selena Gomez like there's no tomorrow," he said at the time. "We don't really get along. She don't like me. We don't like each other. 'Cause I'm kicking it with Justin, like that's my homeboy. She always be mean muggin' me. Like why are you hating on me?"
There have also been rumors that the "EARFQUAKE" singer is part of the LGBTQ+ community, although he has been criticized for using slurs in the past.
Article continues below advertisement
In his 2017 track "I Ain't Got Time," he said "I've been kissing white boys since 2004," to the confusion of fans. In 2015, he also reportedly tweeted that he had tried to come out of the closet in the past but "no one cared," per Yahoo! Entertainment.
Article continues below advertisement
Gomez has not publicly acknowledged the apology. After being on-and-off for several years, the Rare Beauty founder and Bieber called it quits for good in 2018. The "Yummy" singer then went on to tie the knot with Hailey Bieber.
"I think most of my experiences in relationships have been cursed," Gomez reflected this month to Vogue Australia. "I've been way too young to be exposed to certain things when I was in relationships. I guess I needed to find what was that word for me, because I felt so less than in past relationships, and never really felt equal."