ENTERTAINMENT
Miley Cyrus, Foo Fighters, Post Malone, Tyler, The Creator, More Announced For Lollapalooza 2021 Lineup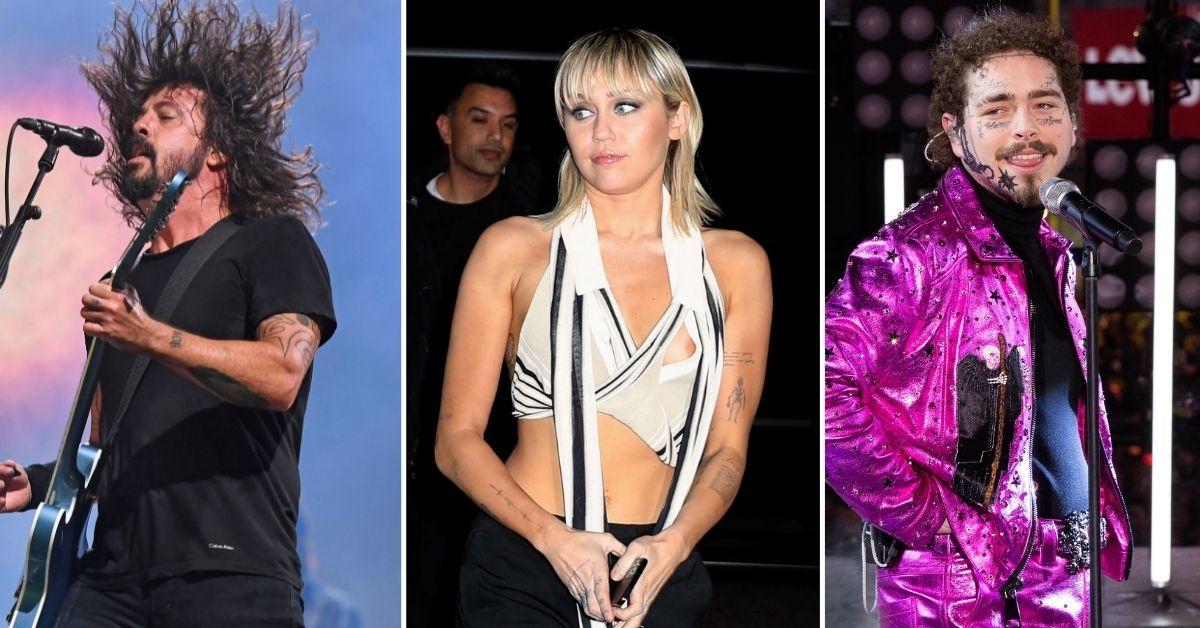 After the coronavirus pandemic wrecked havoc on concert-goers, Lollapalooza has confirmed its return this summer.
Article continues below advertisement
The festival will run from July 29 through August 1 at Grant Park, Chicago.
Headliners will include Foo Fighters, Post Malone, Tyler, the Creator and Miley Cyrus. Fans can also expect sets from Megan Thee Stallion, DaBaby, EarthGang, Rico Nasty, slowthai, BROCKHAMPTON, Playboi Carti, Aly & AJ, Band of Horses, Young Thug, Modest Mouse, All Time Low and more.
Article continues below advertisement
Article continues below advertisement
Fans let their thoughts on the line up and the go-ahead be known on social media.
"I don't know what everyone is complaining about where else can you find Miley Cyrus, DaBaby and Fred Durst performing at the same time," one user noted.
Article continues below advertisement
"Dababy, Harlow, roddy and Jake Duby for me!" another gushed.
Article continues below advertisement
More than 165 artists will fit the bill with prices for the four-day run beginning at $350 — with a $58.78 service fee. One-day tickets have not been announced yet as the festival generally waits until the four-day passes have sold out before they announce the day-by-day lineup and release single-day tickets, the Chicago Tribute reported.
Article continues below advertisement
According to the outlet, Lollapalooza is continuing to build upon the number of artists from and living in Chicago to play which includes Mick Jenkins and Polo G.
In order to keep attendees safe, guests are required to have either gotten their full COVID-19 vaccinations or proof of a negative COVID-19 test obtained within 24 hours of attending each day.
Article continues below advertisement
"Here in Chicago, the word 'Lollapalooza' has always been synonymous with summer, great music and four days of unforgettable fun—which made last year's decision to postpone it all the more difficult," Chicago Mayor Lori E. Lightfoot said in a press release.
The statement continued, "Now, less than a year later and armed with a vaccine that is safe, effective and widely available, we are able to bring back one of our city's most iconic summer music festivals. I want to thank the Lollapalooza team for working closely with the City to create a reopening strategy that prioritizes safety and can't wait to see festivalgoers return to Grant Park this summer."