NEWS
Vacationing Like a Celeb – Mykonos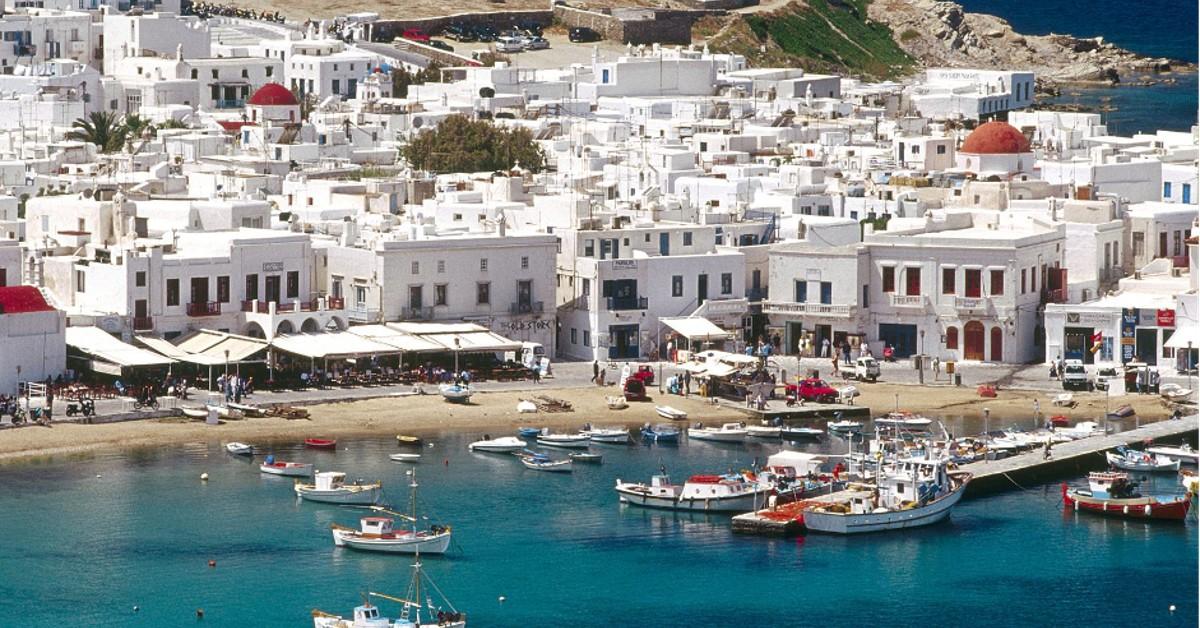 Welcome to Mykonos – perhaps the Mediterranean destination with the most legendary and iconic nightlife and party scene. At the same time, it arguably deserves its nickname, The Queen of the Cyclades, for being a beautiful Greek island with adorable, sugary shores, some more cosmopolitan and others more private and isolated, crystalline waters, and amazing sunset views.
Of course, glam, glitz and ridiculous levels of luxury define visitors' experiences; a high-power, status-quo that has been distinguishing the island since the 1960s, when the world's elite would seek "refuge" at Mykonos' open-mindedness and anti-conformity mindset.
If you are planning a Mykonos getaway, you'll probably want to know the creme-de-la-creme of accommodation, entertainment, relaxation, and beach options. Here is a guide to navigate you through the extravaganza and unparalleled allure of the Island of the Winds.
Article continues below advertisement
Where to stay: Kinglike Concierge. Most of the celebs, jet-setters, Hollywood stars, and even princes have chosen the privacy of a VIP villa listed in the Kinglike Concierge luxury collection. Expect nothing but sheer posh, grandeur, and Cycladic elegance while you are being pampered with amenities like private sauna rooms, fully equipped gyms, helipads, infinity pools overlooking the shimmering Aegean Sea, and even concierge services that cover everything from private transfer and personal chef to nanny and VIP restaurant/beach reservations. Plus, you get 24/7 Guest Support so your needs and requirements are all met pronto.
Where to eat seafood: Nammos. A fabulous beachfront restaurant that invites you to dive into the good life. Nestled amidst a mind-blowing golden beach, it allows you to sample a delicious menu with interesting twists to traditional dishes, including seafood spaghetti, as well premium beef cuts, fresh fish, and sushi options. All delivered in a stunning setting with an effortless décor, you get your chance to dip your toes in the fine sand while taking in captivating seascapes. After sunset, it transforms into a lively beach club and bar serving summer-inspired cocktails and caressing the senses of those used to living a luxurious and breezy yacht life.
Where to Dayclub: After an extremely successful first Summer in 2022, Zuma Mykonos is quickly becoming the hotspot for day clubbing in Mykonos. You can soak up the sun by the infinity pool, and kick back in one of their stylish pool cabanas while sipping on one of their delicious mixologist shaken cocktails. The food is a fusion fiesta, mixing the Japanese flavors the Zuma brand is famous for ,with a touch of the greek culture of Mykonos .Cue the DJ dropping beats that sync perfectly with the sunset views– it's Mykonos magic. Zuma isn't just a spot; it's a full-blown experience that'll have you dancing, unwinding, and living your Mykonos best life.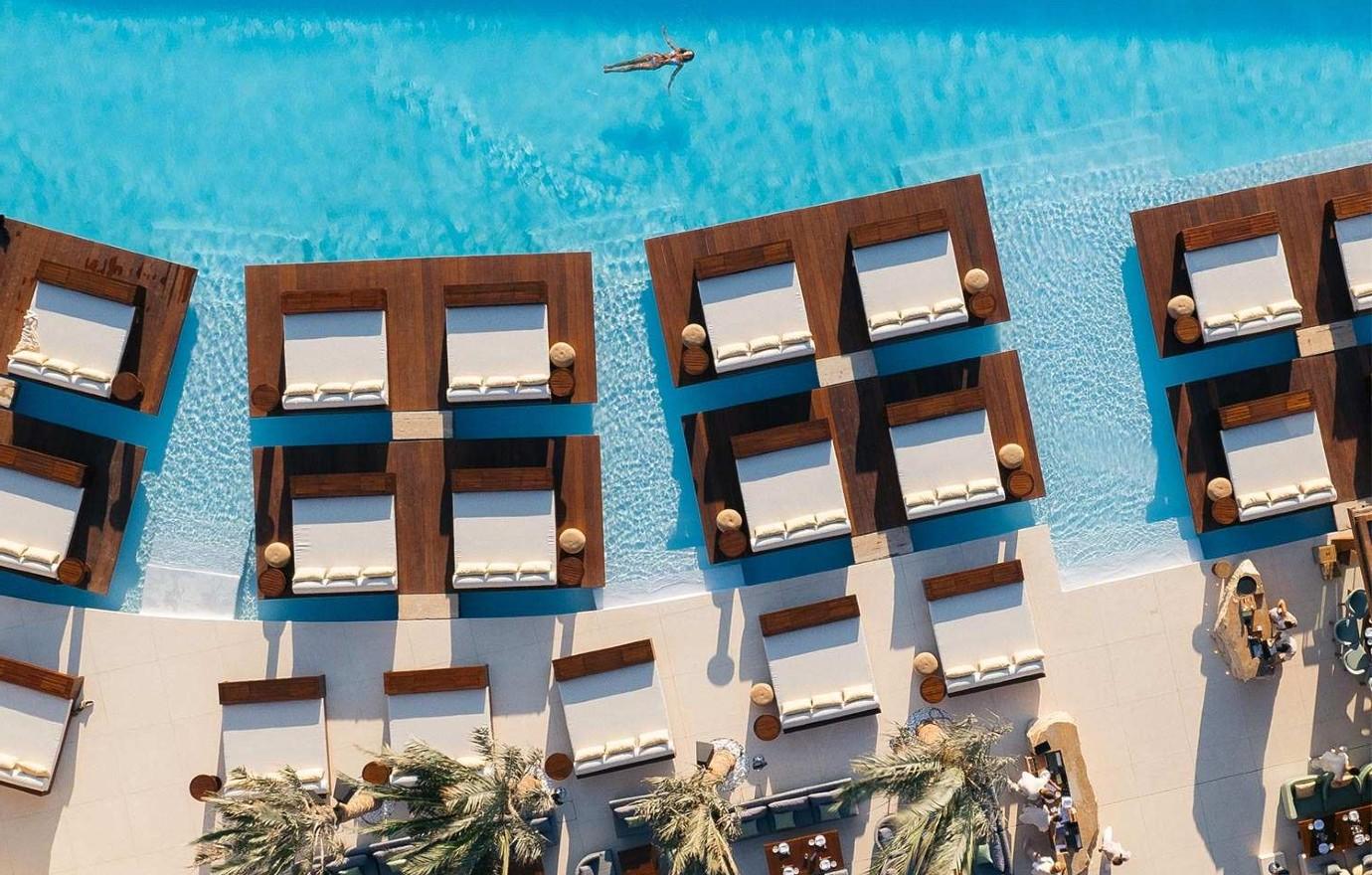 Article continues below advertisement
Where to eat vegan: Rhino Vegan Mykonos. One of the most exclusive vegan and vegetarian-friendly restaurants on the island serving ethical and innovative foods, such as the infamous Black Rhino wrap (king oyster mushrooms, cabbage, black beans, potatoes, cheddar sauce, and jackfruit) and Greek Gyros (made with mushrooms instead of pork or chicken). They also offer a wide range of burgers, salads, dips (all excluding meat in any shape or form) and a long list of local wines, beers, cocktails, and desserts.
Where to eat taverna-style: Kavos Taverna. Located in Mykonos Town, it offers a warm and relaxed atmosphere and authentic Greek tastes based on recipes passed on from generation to generation. It is highly favoured for its grilled octopus, Greek salads, and sea bass dishes. It will also tingle your taste buds with palate-pleasing baklava and will allow you to clear all tastes so new ones start exploding inside your mouth with great beer or white wine options.
Where to watch the sunset: Adelon Cocktail Sunset Bar (Mykonos Town). If you are wandering through the capital's primary attractions, such as the Windmills and the Archaeological Museum, you will want to head to either Adelon or Little Venice to catch the last rays of the sun putting on a light show for your eyes only. The first is a fantastic open-air chill-out cocktail bar with a lavish wood and marble décor with panoramic seascapes, while the latter is a waterfront neighbourhood lined with colourful, Venetian-style houses turned into charming bars, restaurants, and cafes whose balconies literally hang over the crystal waters.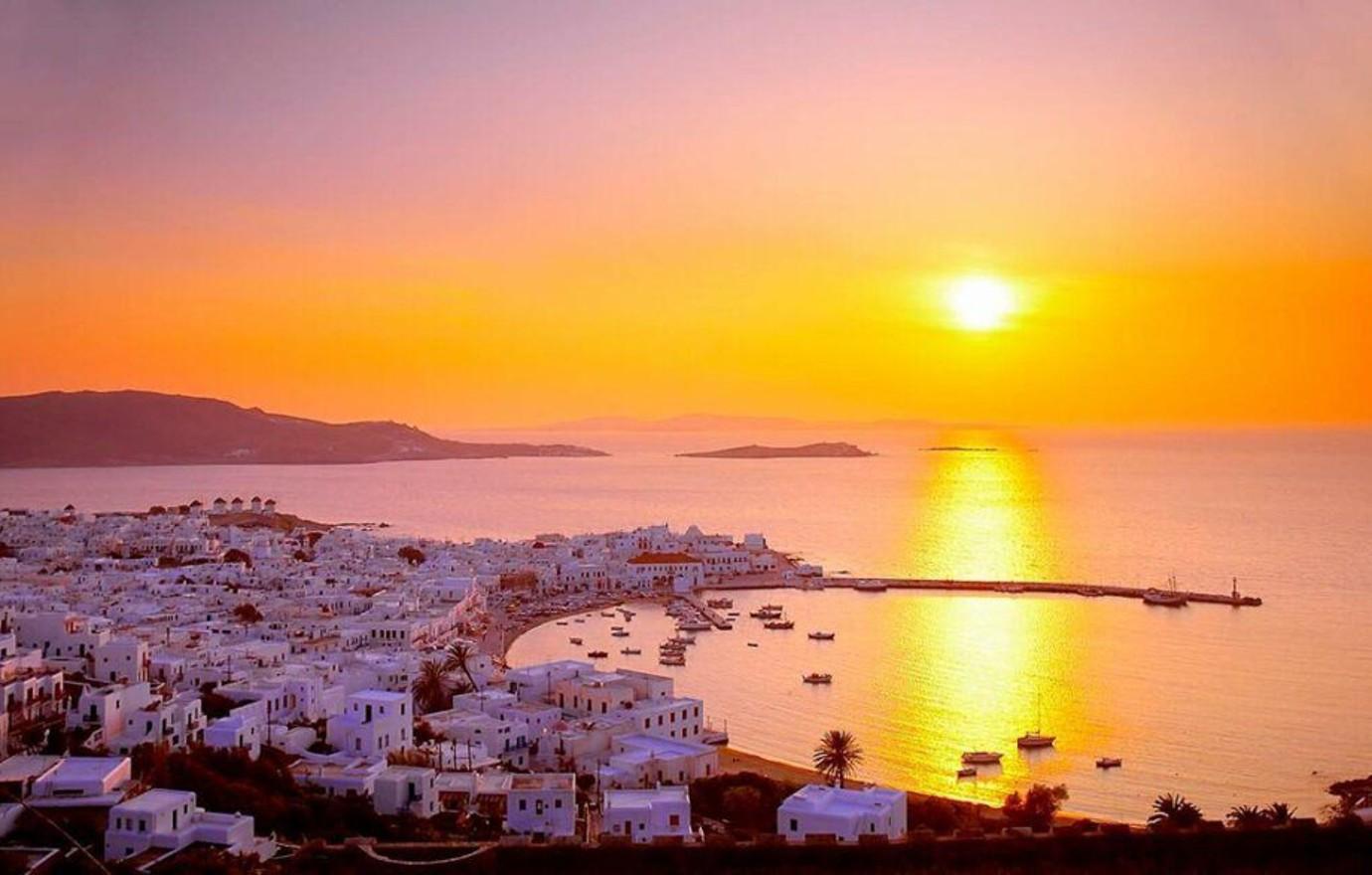 Article continues below advertisement
Where to shop: Matoyianni Street (Mykonos Town). Every shopaholic's heaven. Matoyianni street is the epicentre of the island's boutique shopping scene. Nestled along whitewashed houses and cafes, you will find all sorts of high-label designer stores, designer shops, art galleries, and fine jewellery stores selling ancient Greece-inspired creations, as well as family businesses tucked across the narrow cobbled alleys that snake through the most vibrant Mykonos town.
Where to party: Paradise Beach Club. Voted #14 Best Club in the entire world, Paradise is the most famous Mykonos beach club throwing the most legendary parties for the last 50 years or so. International DJs, events that start as soon as the sun sets and don't end until the early morning hours only to resume a few hours later, and a party culture that is simply over the roof, it will surely entertain every aspect of your being, one way or another.
Where to tan: Psarou Beach (less than 5km away from Mykonos Town). A cosmopolitan and fully organised beach close to Platis Gialos Beach (another hugely popular beach on the island) with aquamarine waters and a powdery beach. It is the perfect place to enjoy not only rub shoulders with celebs and a-lists, but also spoil yourself with a VIP beach experience, including refreshing cocktails, water activities and water sports.
Where to relax by the beach: Fokos Beach. One of the quietest and most peaceful and remote beaches on the island, situated on the northern coast of Mykonos. It is a sheltered, sandy beach with calm waters (except when the Meltemi winds blow that can make the sea a bit choppy) and no tourist facilities, so bring all the beach essentials with you, including sunbeds and umbrellas. Food-wise, the shore hosts a great tavern serving tasty dishes and seafood options. Part of it is also nudist-friendly.
Where to have a blast with other LGBTQ+ visitors: Everywhere around Mykonos. The island has always been a hedonistic, open-minded destination that welcomes everybody wishing to have a great time, no questions asked and no judgement passed onto them for any of their preferences or decisions. From the infamous LGBTQ+-friendly Jackie O Bar and the Elia Beach to cabaret parties hosted at the Elysium Hotel and the world-wide known XLSIOR festival welcoming hundreds of thousands of gay visitors every summer, your options are literally endless. Expect to be spoiled for choice no matter what.