NEWS
Vicki Gunvalson Teases New Beau Following Messy Steve Lodge Split: 'You'll Never Believe Who I'm Dating'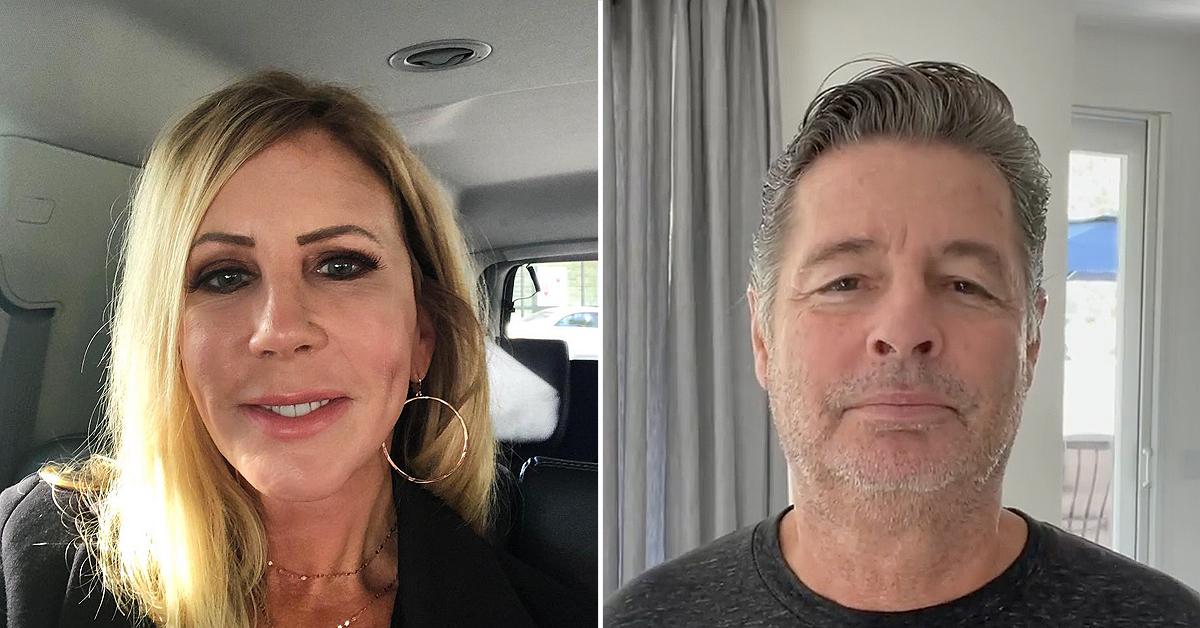 Article continues below advertisement
It seems the reality star has entered the dating scene again after she and ex-fiancé Steve Lodge called it quits in September.
Gunvalson teased her new romance on Thursday, January 13, with her sharing a selfie of her smiling with her unidentified man, who had his hand on her arm. Though she appeared ready to announce she's dating again, Gunvalson is still keeping her man under lock and key, as she covered his face with a smiling emoji with hearts for eyes.
Article continues below advertisement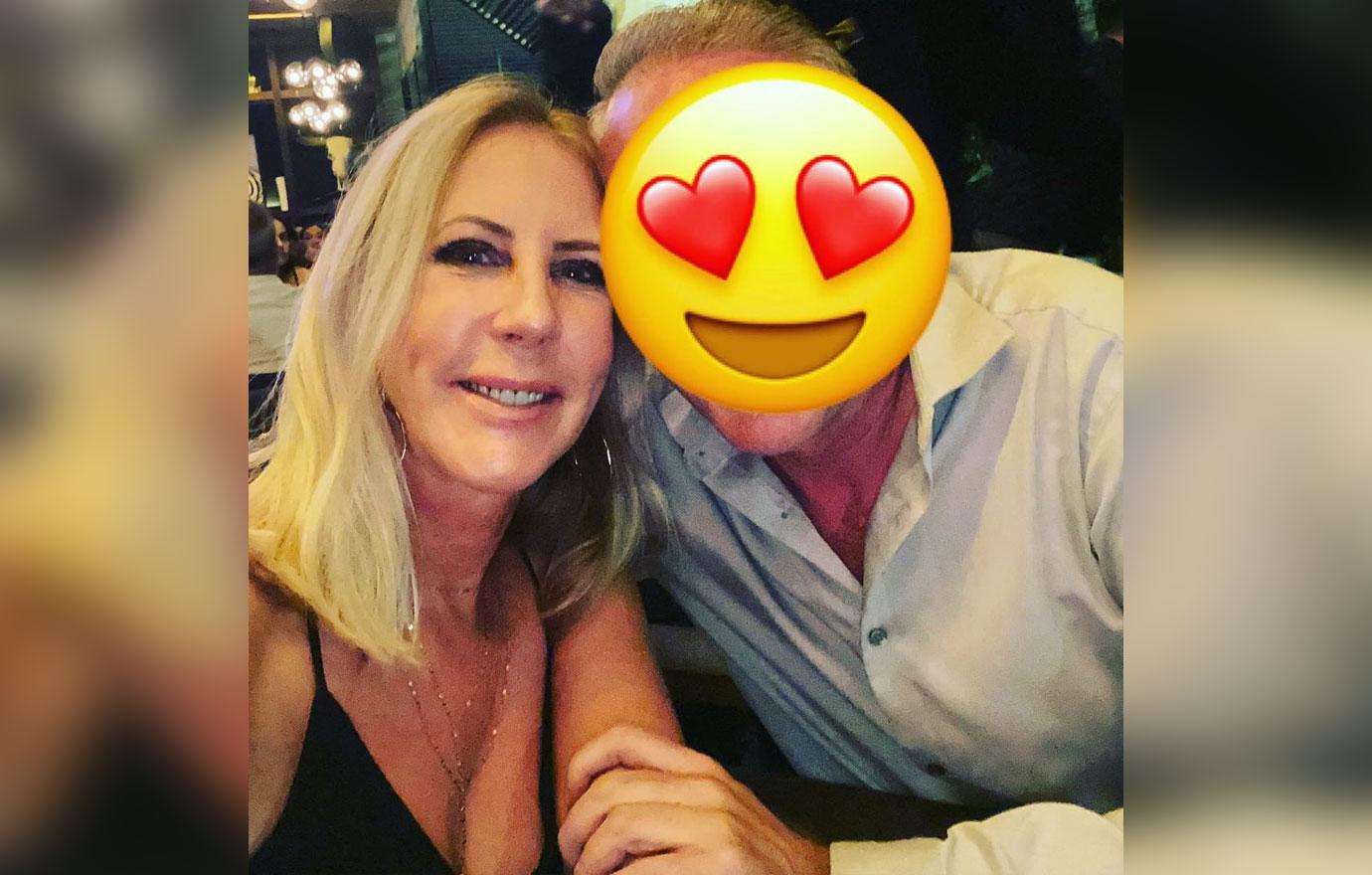 "You'll NEVER BELIEVE who I'm dating," she captioned the selfie with a heart emoji.
Article continues below advertisement
To prove Gunvalson has moved on from her ex, OK! learned she's gearing up to host a "breakup party" at Kings of Hustler strip club in Las Vegas on February, 5. The blonde babe chose to do an appearance at the strip club to "showcase her freedom," an insider explained.
Article continues below advertisement
However, it seems the reality star only recently got over any feelings she had for Lodge, as best friend and former costar Tamra Judge spilled earlier this month that Gunvalson had a run-in with the 63-year-old and his new fiancée, Janis Carlson, whom he proposed to in December — and it didn't go well.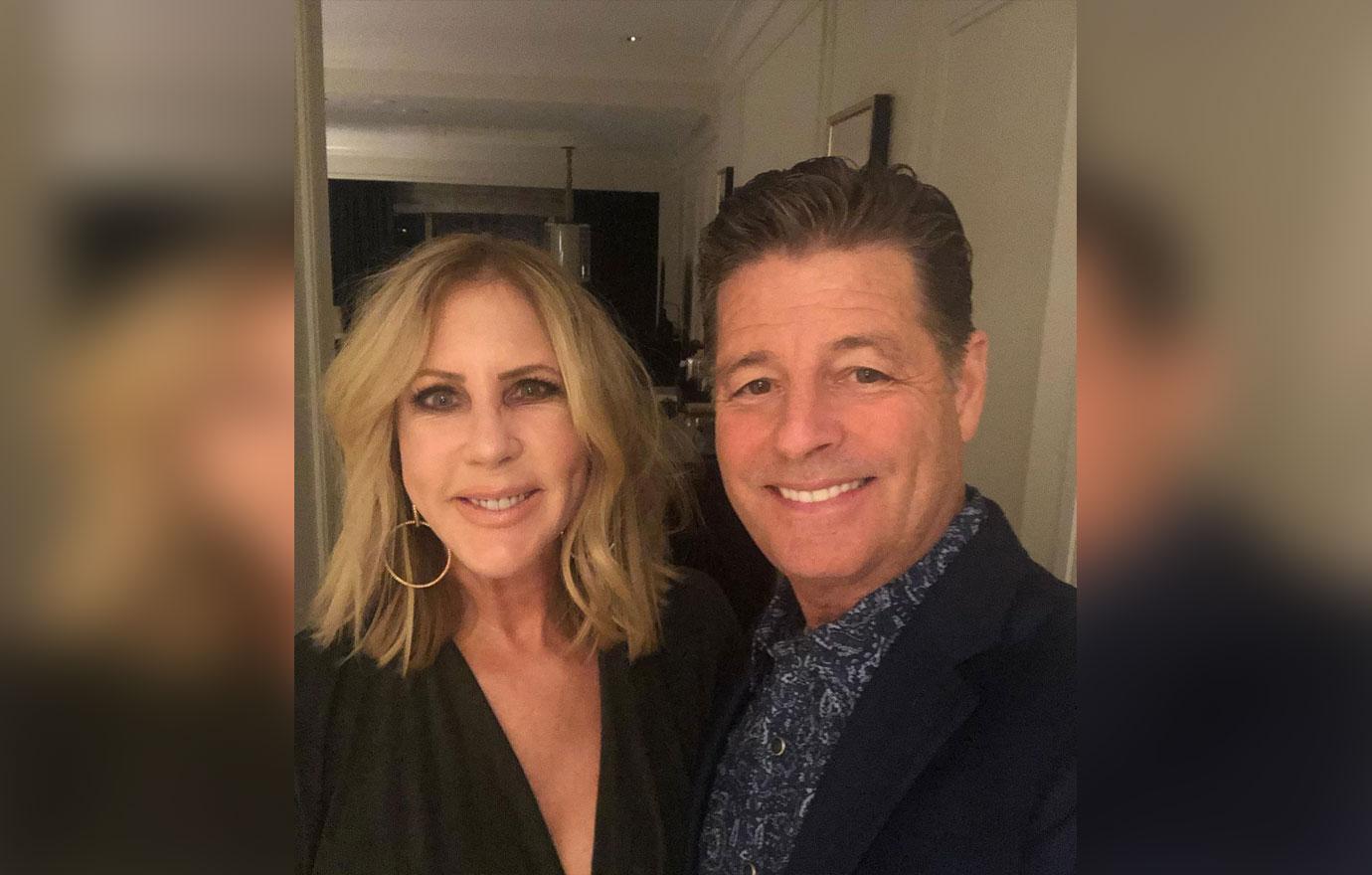 Article continues below advertisement
"She ran into him with the girlfriend and she chased him out of the restaurant," the 54-year-old spilled on Jeff Lewis Live. "She told me too, 'I chased him out of the restaurant and he got into his car and took off.' I said, 'Vicki, oh my god, did someone take video of it?' She said, 'I don't think so.'"
Article continues below advertisement
It's safe to say there is certainly bad blood between the exes, as Gunvalson previously slammed Lodge for allegedly being unfaithful during their relationship, a claim he has profusely denied. OK! reported the businesswoman revealed in a series of Instagram comments back in October that her ex was a "cheater and a liar."
In response, Lodge refuted Gunvalson's statements and maintained: "Vicki and I ended our engagement and relationship in December of 2020," and suggested her infidelity claims are the result of her being in denial about the drawn out breakup.