COUPLES
'There Are No Hard Feelings': Victor Cruz & Karrueche Tran Reportedly Split Up After 3 Years Together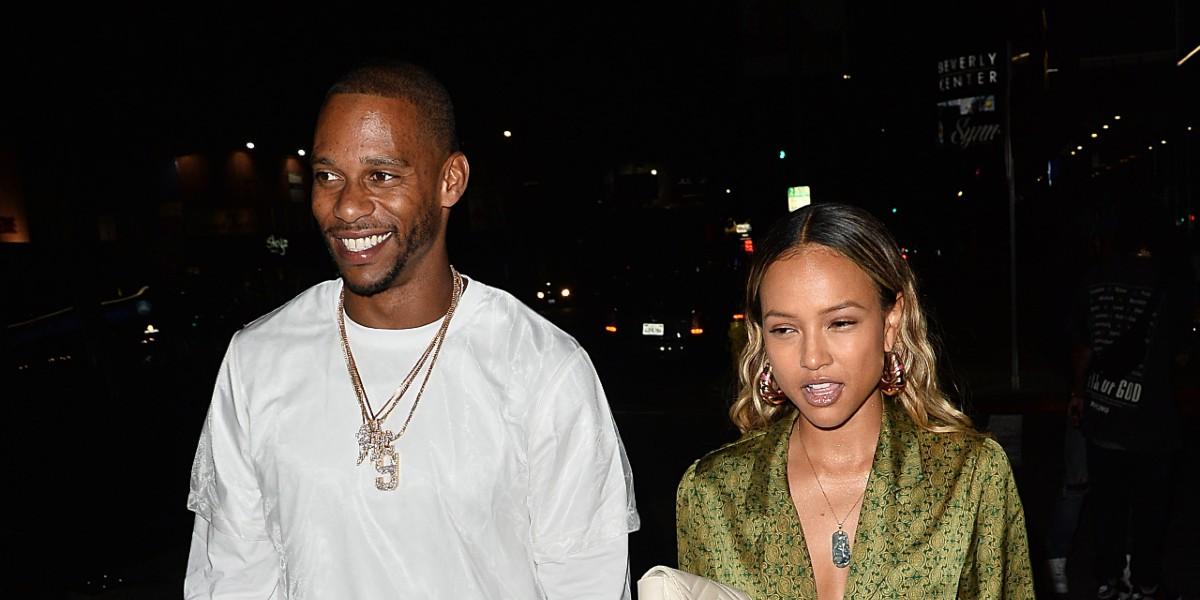 Former football star Victor Cruz and Karrueche Tran have reportedly decided to call it quits. The Claws actress/model and the athlete put in three solid years together as a couple, but appear to have gone separate ways in an amicable manner.
Indeed, it sounds as if the couple is just taking separate time to focus on work: "Right now, they are focused on continuing to grow their successful careers. There are no hard feelings. This is just a case of two people moving forward in life separately," a source told E! on Friday, February 5.
Article continues below advertisement
The 32-year-olds were first spotted as a couple in 2017, when they were photographed holding hands in Los Angeles, Calif., and were seen about town regularly following. Reportedly, the two had been friends first for a while before making the leap into dating.
KARRUECHE TRAN SHOWS OFF FIT PHYSIQUE IN HOT ATHLEISURE WEAR
The coronavirus pandemic may have had something to do with their growing apart, as the couple were reportedly spending quarantine apart, with Cruz hunkering down on the East Coast in New Jersey with his 9-year-old daughter, Kennedy, and Tran choosing to stay out west in L.A. with her family. The two already had a bi-coastal relationship, but the forced time apart was clearly a hurdle.
Cruz reported that the two spent "20 hours a day" talking on FaceTime, however, with Tran even advising him on groceries and giving him cooking tips on how to whip up meals on his own. He stated that she'd helped him become "an expert at turkey tacos."
KARRUECHE TRAN AND BOYFRIEND VICTOR CRUZ PARTY IT UP AFTER THE 2019 ESPY AWARDS
He also mentioned to E! that "every day [we] have these conversations and some are deeper than others."
Despite all that important communication, the relationship just apparently didn't work out. A source told that outlet that in regards to their breakup, "They will always wish the best for each other."
Tran was known for her relationship with controversial musician Chris Brown prior to hooking up with Cruz.