EXCLUSIVE
Kyle Cooke, Amanda Batula & Carl Radke Dish On How They Tune Out 'The Noise' When Trolls Bash Their Relationships & The Upcoming Season Of 'Winter House'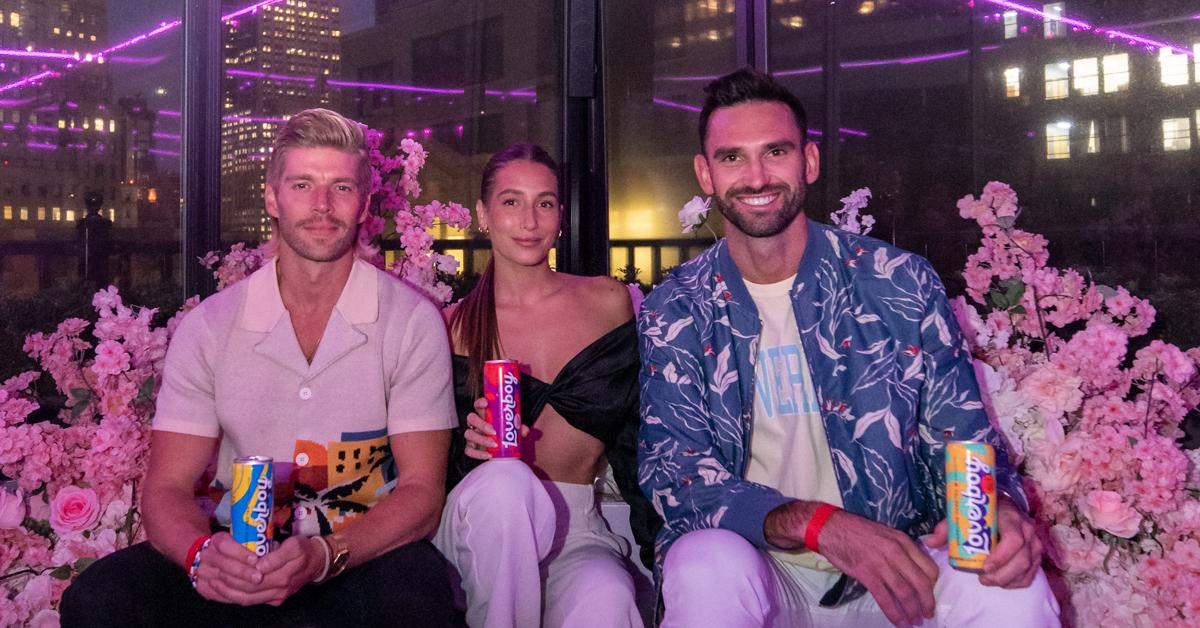 Though Kyle Cooke, Amanda Batula and Carl Radke are used to filming a popular television show, the hurtful comments about their significant others can really take a toll on them.
"You're getting married — and Carl can attest — relationships are always under the microscope on TV," the 40-year-old, who hosted Loverboy's "Fresh for Fall" party at Magic Hour Rooftop Bar & Lounge at Moxy Times Square in NYC alongside Batula and Radke to unveil the brand's new four sparkling hard tea flavors, exclusively tells OK!.
Cooke, who married Batula, 31, in September 2021, admits that leading up to the wedding "was one of the toughest seasons I think we've ever had."
Article continues below advertisement
Despite fans weighing in on the pair's relationship, Batula tries her best to ignore the comments or hateful remarks.
"I don't listen to the noise. I've always kind of done my own thing. Kyle takes it a lot more to heart," she notes. "You love who you love, and when you know, you know. It doesn't matter what anyone else's opinions are of you. I married Kyle — no one else married him. I don't care if people say we're going to sink or swim or if we're meant to be or not. I love him, and he loves me. We're a happy family, and I love Carl and Lindsay [Hubbard], too."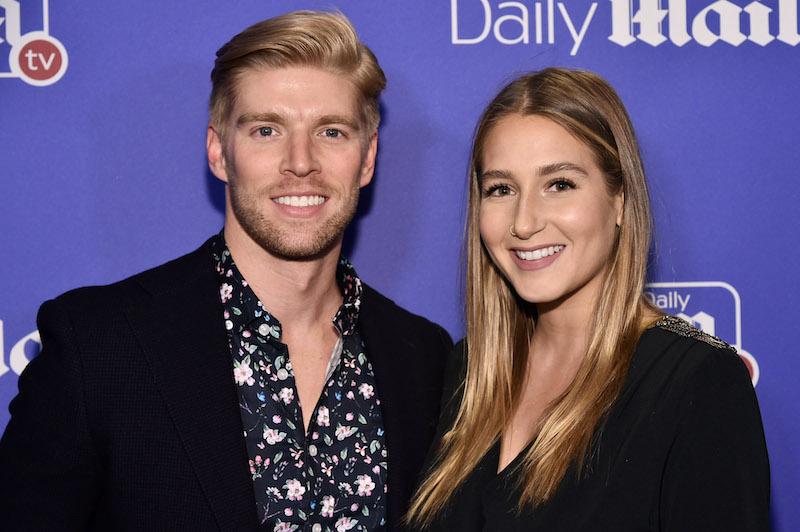 Article continues below advertisement
Meanwhile, Radke, 37, who recently proposed to Hubbard, 36, knows not everyone is going to be pleased with his relationship. "I'm maybe similar to Kyle. It's hard sometimes because you feel really confident and happy with the relationship, but there's always going to be questions," he says. "This new season of Winter House people will see Lindsay and I dating for the first time on camera. There is a lot of noise, but I think you have to find ways to block it out. Therapy works!"
Radke and the blonde beauty just got engaged, so they are holding off on wedding talk — for now.
"We just go back from Europe where we went on an engagement-moon. I totally caught her off-guard [when I proposed]. It's been very surprising," he says. "We're pumped to be engaged, but we don't have anything planned yet."
Article continues below advertisement
Season 2 of Winter House debuts on October 13, and the trio made sure their friends were stocked up on Loverboy, which consists of sparkling hard teas and premium canned cocktails. "We used our friends to taste it when they were trapped in this environment," Radke jokes. "That's the best way to test the product."
Additionally, Vanderpump Rules' Tom Schwartz and Tom Sandoval visit the Vermont home — but Radke wasn't around when they stopped by, but Cooke still appreciated the cross-over.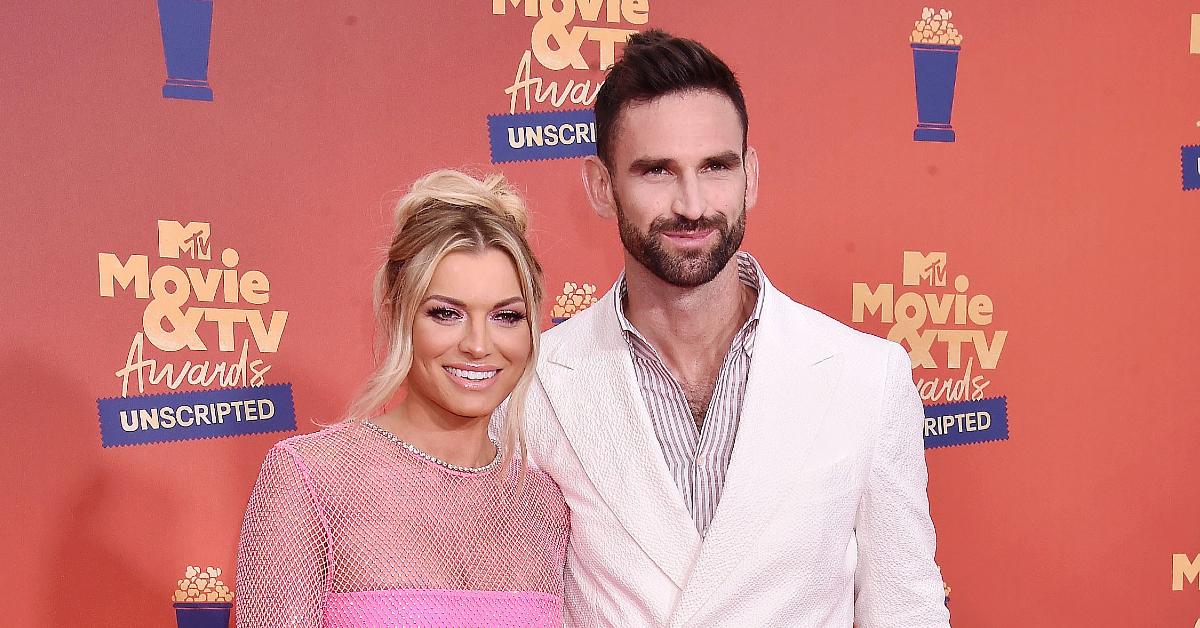 Article continues below advertisement
In the meantime, the reality stars are focused on their latest endeavor: launching new hard tea flavors of the tasty drink.
Half Tea & Half Lemonade, Black Cherry Vanilla, Pineapple Hibiscus and Mango Pear will debut in October — and they will be available in an eight-can variety pack.
Article continues below advertisement
"Our fans and customers want a variety pack, but we also wanted to launch four new flavors at the same time. They are very designed to cater towards a diverse set of drinkers — there's some that are light and refreshing, while others have full flavor," Batula notes.
"The Pineapple Hibiscus is our lightest one, and it's light and refreshing. Kyle's favorite is the Half Tea & Half Lemonade. I created the Black Cherry Vanilla, and it's the sweetest. Mango Pear is mango forward, so it's a little sweeter," she adds.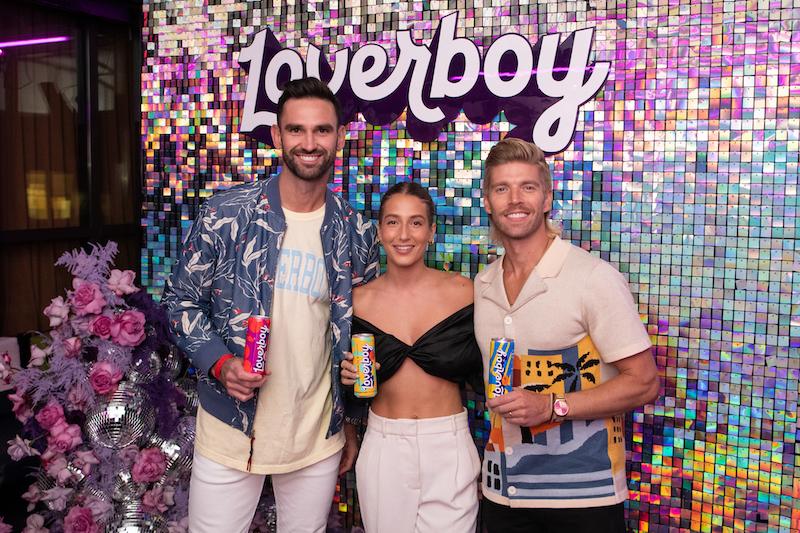 Ever since Cooke founded Loverboy in 2018, it's only gotten bigger, and he still has to "pinch himself" when people praise the beverage. "This was a dream of mine," he gushes. "To be nationwide with the biggest retailers in the country and for them to be the ones asking for new flavors, it's crazy."
"It's the coolest thing to have people share their experiences drinking the product on the weekends," Batula adds. "Every year there's more and more people just sharing it because they love it and love taking photos with it."