NEWS
Zendaya & Sam Levinson Created Netflix Movie 'Malcolm & Marie' In Order To Keep 'Euphoria' Crew Employed As COVID-19 Pandemic Wreaked Havoc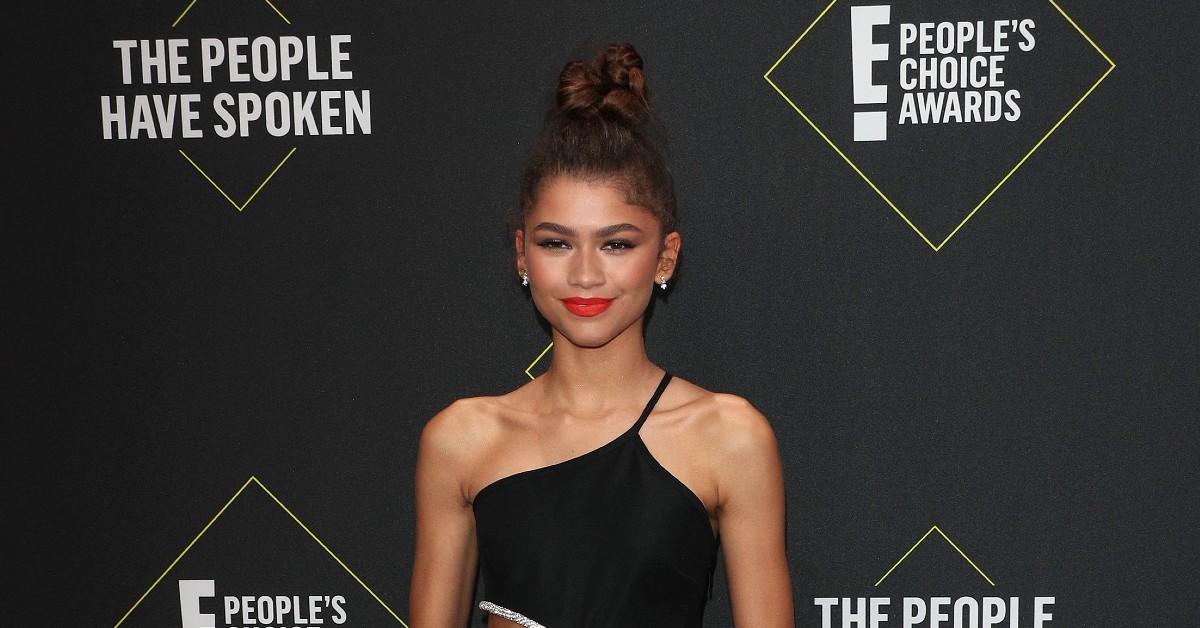 After Euphoria was postponed in March 2020 due to COVID-19, Zendaya wanted to find a way to help keep the cast and crew employed. So, she called up creator Sam Levinson and asked him if he would be able to write and direct a film during quarantine.
Article continues below advertisement
Six days later, he finished Malcolm & Marie — which will be released on February 5 on Netflix — a drama/romance that is about a director who accidentally forgets to thank his wife at his film's premiere after they return home from celebrating.
The Greatest Showman star produced and financed the film, and Levinson and his wife, Ashley Levinson, Kevin Turen and John David Washington — who stars opposite Zendaya in the film — also bankrolled the flick during pre-production and production.
In order to keep the cast and crew — many of who worked on Euphoria — safe, they made sure strict guidelines were in place, which did not come at a cheap price.
Article continues below advertisement
The cast and crew were required to wear a mask and isolate themselves in individual HVAC units, and no one was allowed to leave the property. They were allowed to take hikes and rehearse with one another in the parking lot, but they only had meals prepared by a chef who had been quarantining with them.
Article continues below advertisement
The production teams were quarantined in separate pods and so were the administrative team members — people who shipped costumes, transported film, etc. — who were located in Carmel.
After the cast and crew quarantined, no more than 12 people were allowed on set, temperatures were checked at the beginning and end of the day and everyone was responsible for their own costumes and mics.
Fortunately, it seems like the movie was worth it: Netflix bought Malcolm & Marie for $30 million in September — just three months after they stopped filming.
The cherry on top of everything is that Zendaya might even nab an Oscar for Best Actress for Malcolm & Marie. (Only one Black actress has ever won that award: Halle Berry.)
FROM J.LO TO DOJA CAT: THE BEST & WORST DRESSED AT THE 2020 AMAS
Article continues below advertisement
"Zendaya runs away with Sam Levinson's black-and-white Cassavetes-inspired two hander Malcolm & Marie," IndieWire's Anne Thompson wrote on Twitter. "She could steal the Best Actress Oscar from another Netflix contender, Viola Davis, for Ma Rainey's Black Bottom. It's a two way race now. Wow."
"John David Washington and Zendaya are fire in MALCOLM & MARIE," Clayton Davis said. "The two bring devotion and energy to their roles, both of which can find room in the #Oscars race."