PHOTOS
The 10 Best Moments From 'Keeping Up With The Kardashians'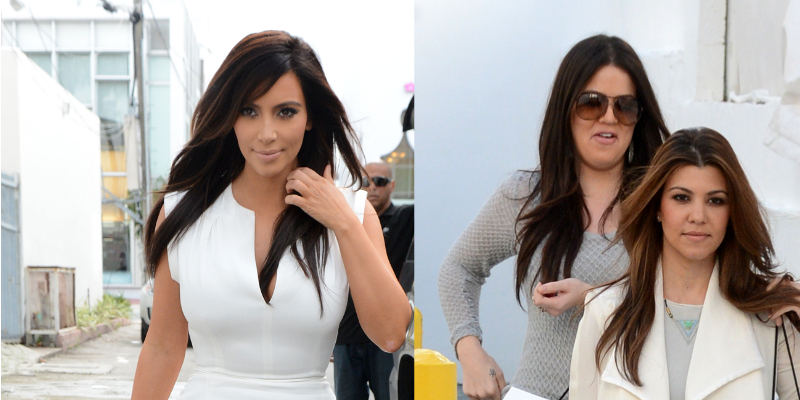 Keeping Up With The Kardashians will be ending their 20-season run next year, as the family decided that after 14 years it was time to move on.
Kim Kardashian broke the news on her Instagram page. "It is with heavy hearts that we've made the difficult decision as a family to say goodbye to Keeping Up with the Kardashians. We'll forever cherish the wonderful memories and countless people we've met along the way," she wrote.
Article continues below advertisement
Kanye West proposes to Kim
One of the biggest moments of the show came courtesy of rapper Kanye West when he proposed to Kim. Kanye went all out for the special occasion in San Francisco with fireworks, an orchestra and proposed with a 15-carat diamond ring. Oh, and he rented out the entire AT&T Park for the moment.
Article continues below advertisement
Kim gifted the world with 'the ugly cry'
Kim and other members of the family went on holiday, and while swimming in the ocean, one of Kim's diamond earrings came off. After realizing what happened, Kim clutched at her ear and started to cry, saying the earrings are worth $75 000. "She was really crying. She gets the ugly tears," said Rob Kardashian.
Article continues below advertisement
Money moves
Kourtney wanted to teach Kim some new dance moves, but Kim didn't want anything to do with it. After arriving at the dance studio and seeing what would be required, Kim quipped: "Oh I don't dance. I make money moves."
Article continues below advertisement
Least exciting to look at
Kim was furiously trying to organize a photoshoot for the family's holiday card, but the timing didn't exactly work with sister Kourtney's schedule. After some heated words back and forth, Kim updated the planners that Kourtney won't be there as "she is the least exciting to look at."
Article continues below advertisement
Khloe founds out she is pregnant
Khloe had been feeling strange for a couple of days, and eventually took a pregnancy test. As with almost everything on the show, she revealed to her assistant and the world that she was indeed expecting a child.
Article continues below advertisement
Art Vandelay's epic paintings
Kris Jenner had been art-shaming Khloe and Scott Disick, so the pair decided to "shame the art-shamer." Their epic plan? Buy some art supplies, get randomly creative and gift the painting to Kris – claiming that they are from a renowned new artist called Art Vandelay. The catch, however, is that the painter doesn't even exist.
Article continues below advertisement
Using the alphabet to get out of an argument
Kourtney and Scott were having a conversation when some differences of opinion caused a slight clash. Kourtney clearly had enough of the situation, so when Scott asked "are we in agreement?" Kourtney simply replied with "ABCDEFG…I have to go."
Article continues below advertisement
Assaulted with a handbag
Khloe and Kourtney had been talking about Kim behind her back, and when Kim heard them say that she is weak while they are strong, Kim stormed into the room. Khloe tried to shut the door in Kim's face, which resulted in Kim assaulting Khloe with her handbag and then knocking her on the arm with her fist.
Article continues below advertisement
Pre-prison selfie
There is never a bad time for a good selfie! While Kim and Kris were driving to the prison to drop off Khloe for violating her probation after getting a DUI, Kim seemingly found the perfect lighting in the car for a quick selfie. Not one to let her sister's jailtime ruin a good photo, she proceeded to snap off a couple of images. The scene will forever be remembered when Kris berated Kim by saying "Kim would you stop taking pictures of yourself? Your sister's going to jail!"
Article continues below advertisement
A case for the FBI
Long-time viewers of the show will remember what fiasco was caused when Kim stole Kourtney's nude photos as a prank and put them in her handbag. Soon thereafter Kim's purse was stolen with the images still inside, and when she realised what happened, the family called in the FBI for help since Kourtney was underage when they were taken. The images thankfully never leaked on the internet.