PHOTOS
33 Secrets & Scandals Gwyneth Paltrow Doesn't Want You To Know About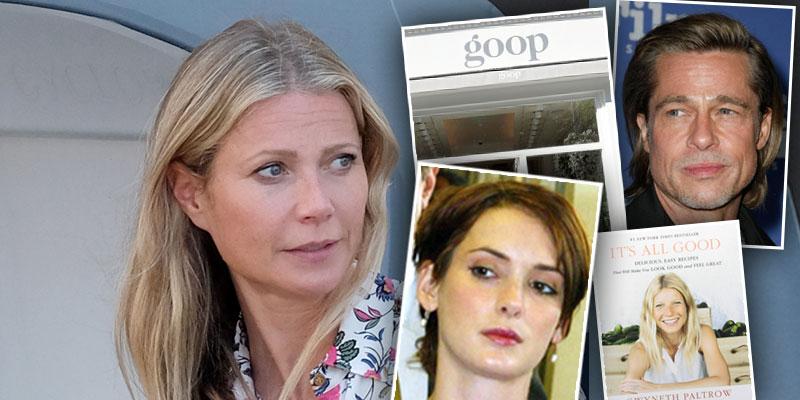 Oscar winner Gwyneth Paltrow is not only an A-list actress, she's also an author, activist, cook and businesswoman. While the blonde beauty appears to have it all, she has some skeletons in her closet.
Her wellness company, Goop — launched in 2008 — caused some major controversy, and the founder herself has been a highly controversial figure in Hollywood between celebrity feuds, infidelity and her private life.
Article continues below advertisement
VANITY FAIR'S 'EPIC TAKEDOWN'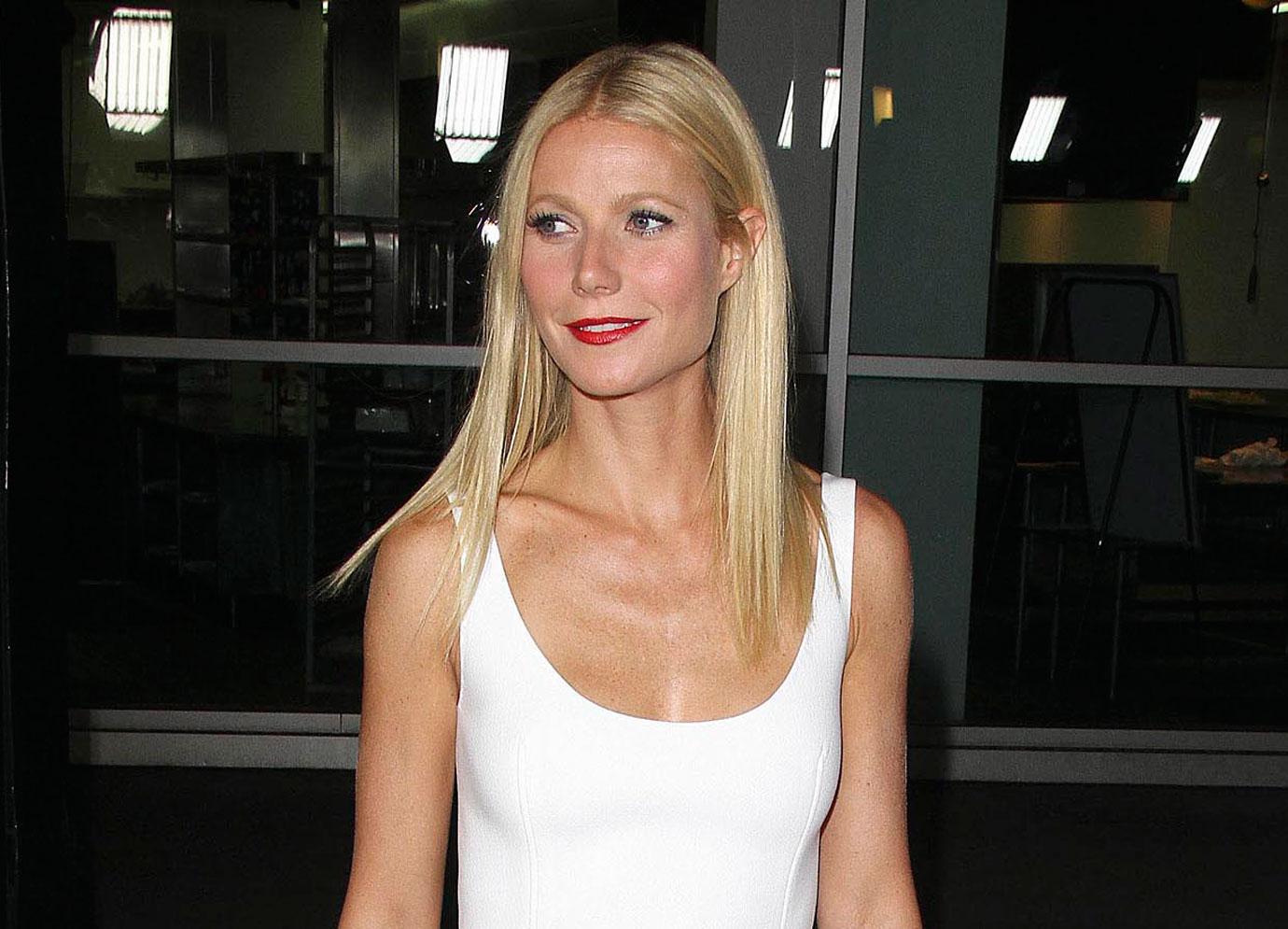 Paltrow went to great lengths to stop Vanity Fair from publishing a take-down story of Paltrow, exposing all of her secrets in 2013. The star had been in a bitter behind-the-scenes battle with them, desperately trying to suppress the story — telling all of her A-list friends and family to boycott the publication — until Vanity Fair's editor, Graydon Carter, pulled the piece, denying it was a destruction of her and Chris Martin's marriage.
Article continues below advertisement
FRENEMY WINONA RYDER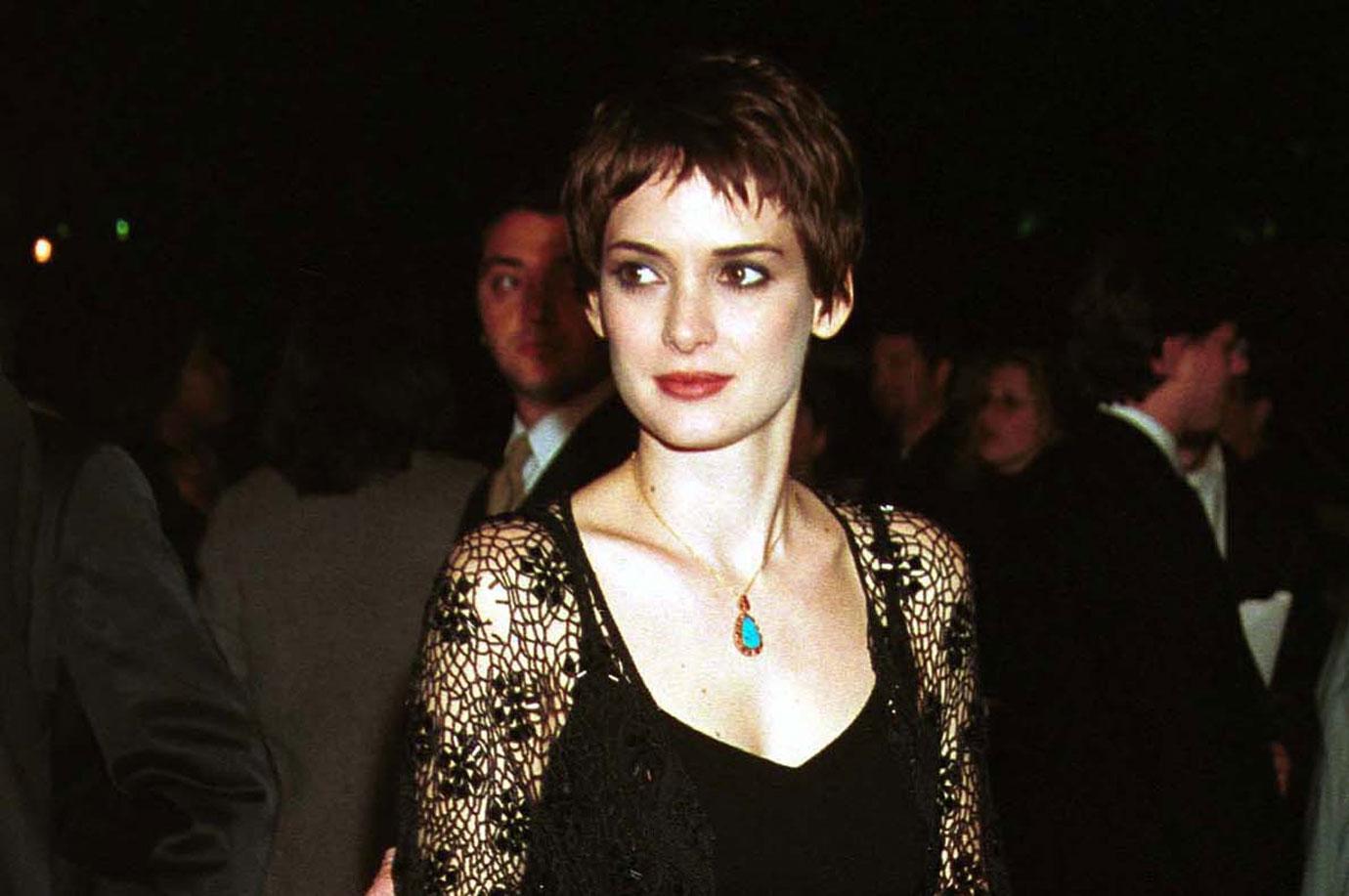 Paltrow's No.1 Hollywood enemy is her former best friend, Winona Ryder. The two used to be joined at the hip in the '90s before the 47-year-old saw the script for Shakespeare In Love on her BFF's pad and convinced the producers to hire her over the Girl, Interrupted actress. Paltrow went on to win an Oscar for her role, and the two celebs have not spoken since.
Article continues below advertisement
FRENEMY NO. 2, MADONNA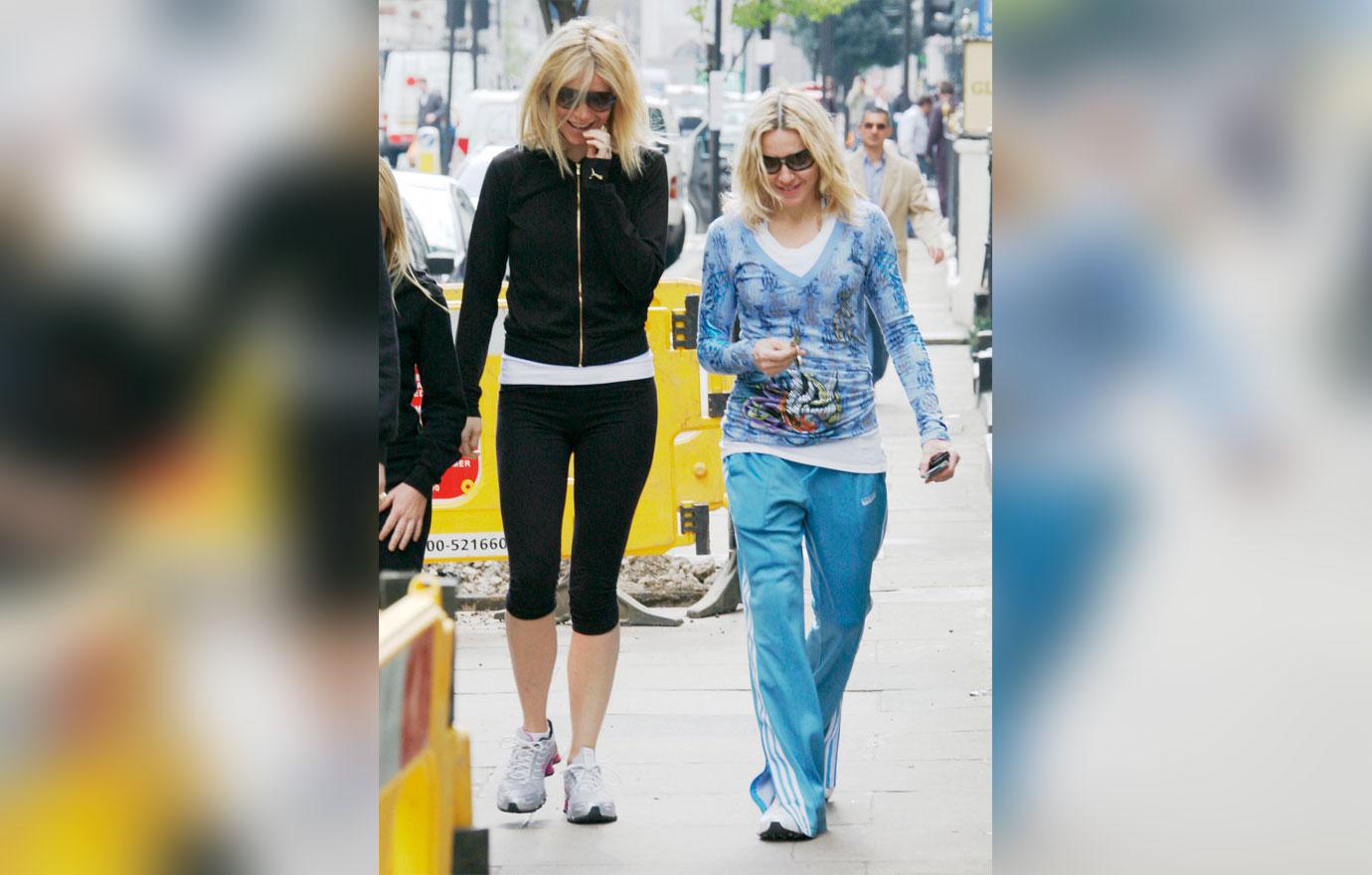 Paltrow lost another big-time buddy, Madonna, over a dispute about their respective fitness empires. The former decade-long friendship ended when Paltrow partnered with Tracy Anderson, and Madonna launched her own lines of gyms, Hard Candy Fitness.
Article continues below advertisement
NEW BFF TRACY ANDERSON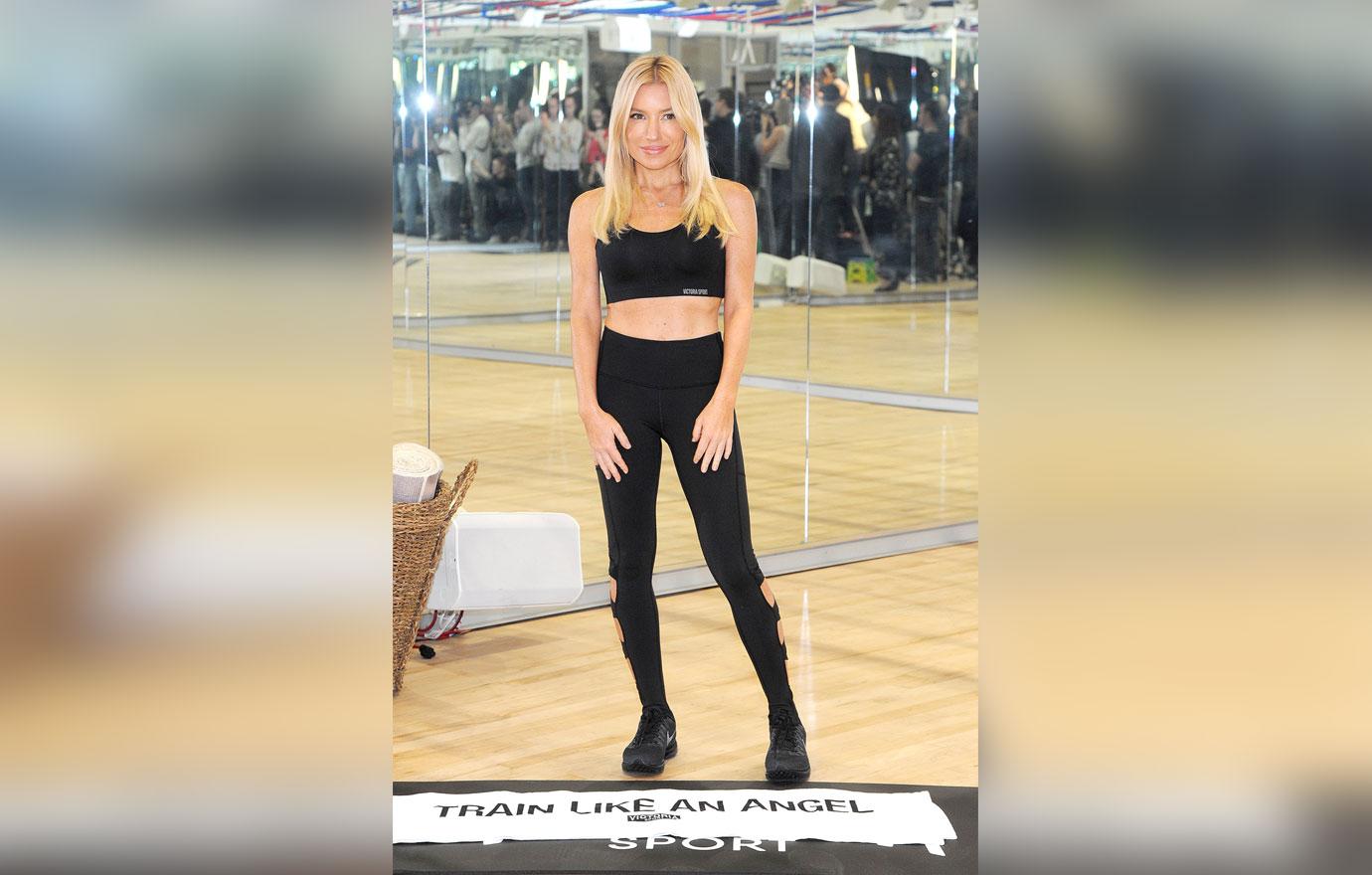 One of Paltrow's new best friends and personal trainer, Tracy Anderson, has a few skeletons of her own. The blonde bestie had been sued several times for not paying rent and was even jailed in 2006 for unpaid bills and allegedly stolen property from business partners.
A representative for Anderson released a statement at the time, explaining: "As far as we are concerned, there is no ongoing legal action between her former business partners and Miss Anderson. There are no outstanding debts from her businesses."
Article continues below advertisement
BRAD PITT CHEATING ALLEGATIONS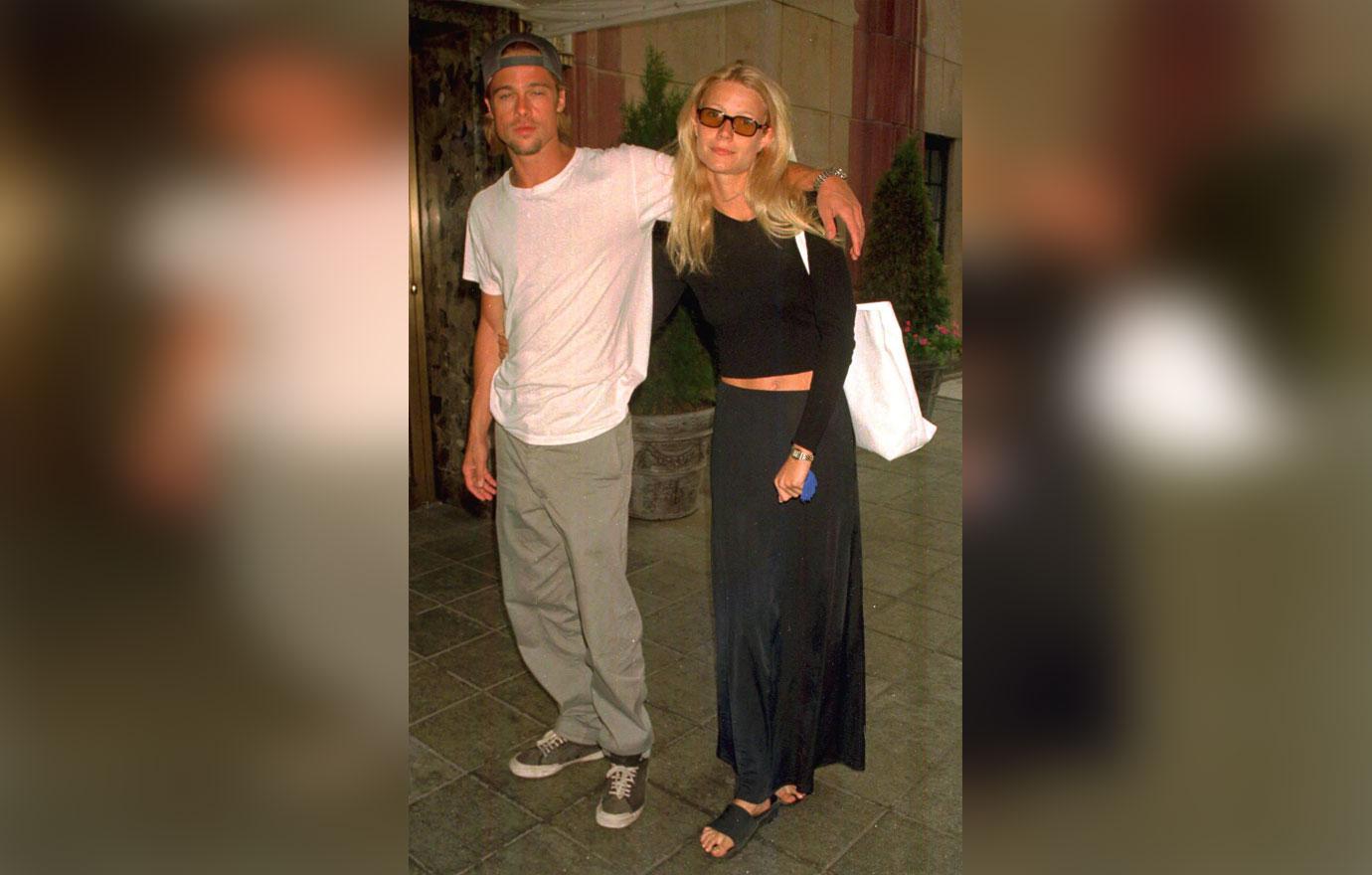 Infidelity accusations, claiming the mother of two cheated on Brad Pitt, had been haunting her for years. The A-list couple's engagement imploded in 1997 when rumors emerged that she cheated with her Sliding Doors co-star, John Hannah. Paltrow and Pitt first met on the film Seven in 1994 and immediately had a connection.
During an interview with Howard Stern's Sirius XM show, Paltrow praised the Fight Club actor and blamed herself for their ultimate split. "I was such a kid, I was 22 when we met. It's taken me until 40 to get my head out of my a**," Paltrow dished. "You can't make that decision when you're 22 years old… I wasn't ready, and he was too good for me. … I didn't know what I was doing."
Article continues below advertisement
HARVEY WEINSTEIN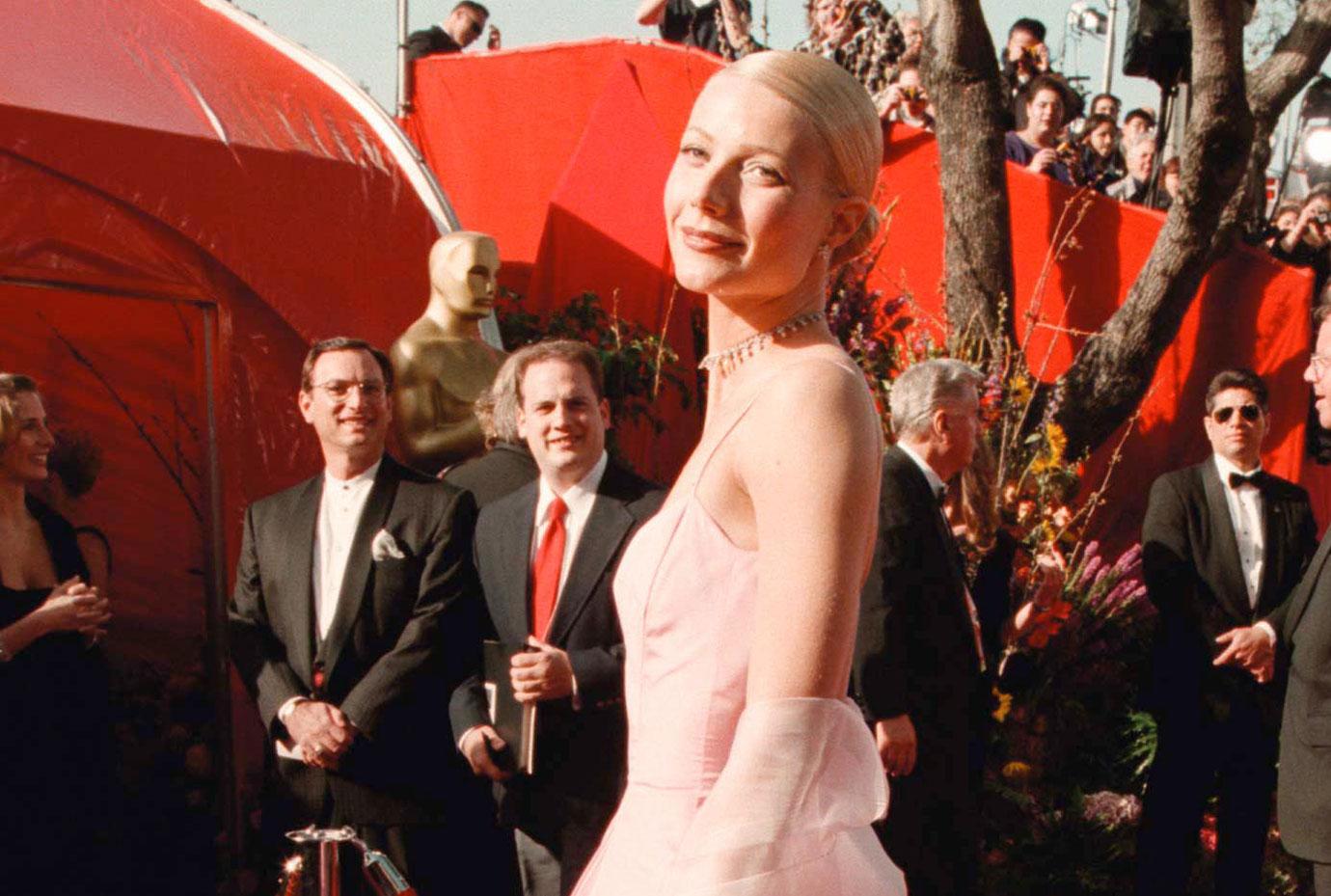 Paltrow revealed to The New York Times that she was one of the many women subject to Harvey Weinstein's sexual advances over 20 years ago. While she was still dating Pitt, she told the outlet that the 56-year-old confronted the famous producer at an event, warning him that something like that better not ever happen again.
Article continues below advertisement
BEN AFFLECK CHEATING ALLEGATIONS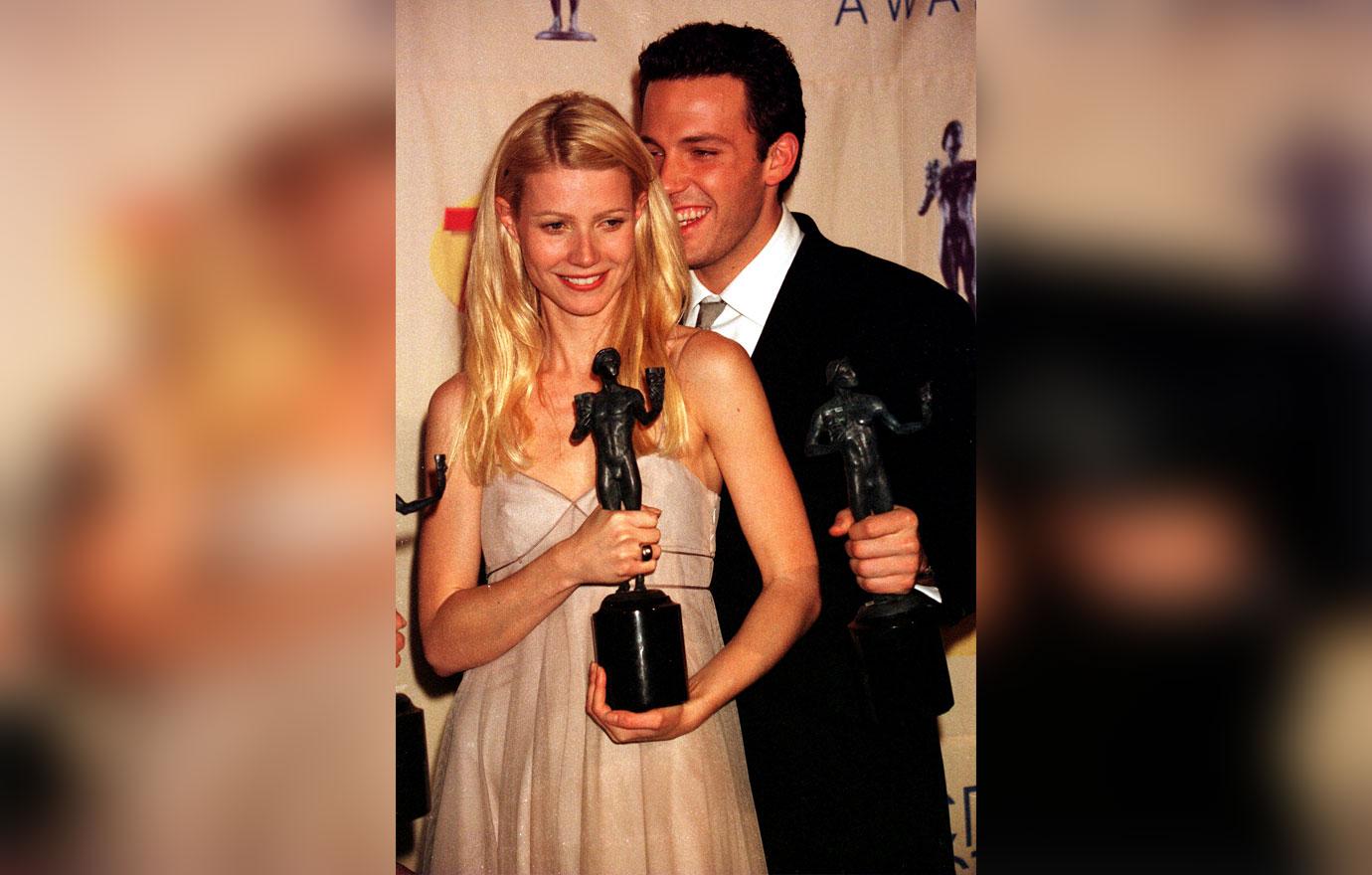 The California native was also accused of cheating on Ben Affleck with Viggo Mortensen when the two were together. She and Affleck met at a dinner — after her break up with Pitt — hosted by Weinstein in 1997 and went on to star in Shakespeare In Love and the rom-com Bounce together.
In 2015, Paltrow told Howard Stern that the ex-lovers are still friends. When recounting her relationship with Affleck, she explained: "I think there's certain boyfriends where you are trying to work stuff out, right? Like, you're trying to heal certain stuff from your childhood and he was very much a lesson in that way."
Article continues below advertisement
HER CONTINUED AFFAIR WITH VIGGO MORTENSEN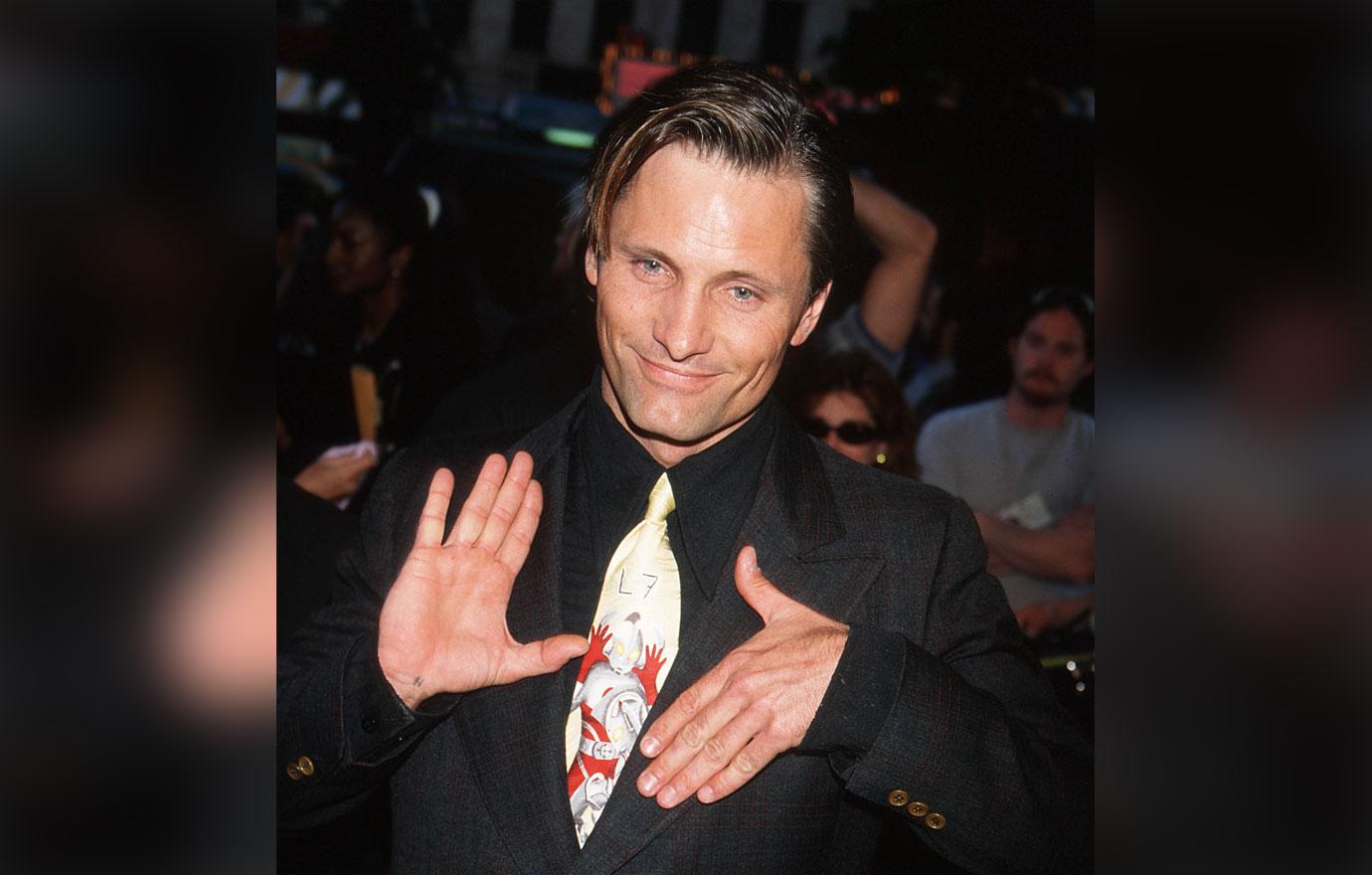 Paltrow was accused of continuing her affair with the Danish-American literary figure, Mortensen, 61, but squashed the story after receiving a threatening letter from her attorney. In regard to her thoughts about cheating, she had previously said: "I would like to think I would be forgiving/and or forgiven for cheating."
Article continues below advertisement
HER RACIST TWEET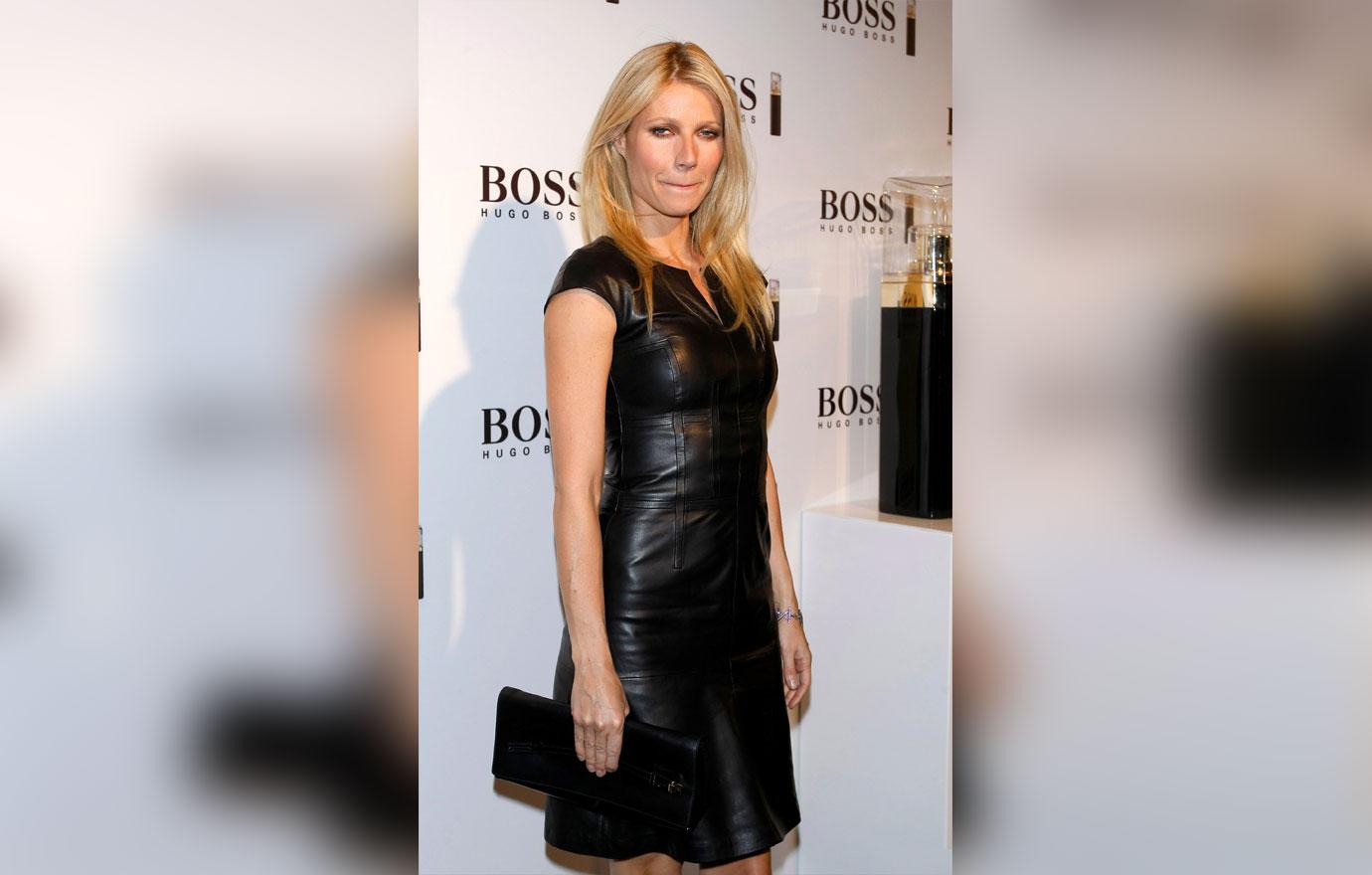 In 2012, Paltrow had the spotlight on her after she tweeted the 'N' word from a Kanye West and Jay-Z concert: "Ni**as in Paris for real @mrteriusnash (the dream) tyty, beehigh." After receiving criticism for her post, she tweeted again to clarify her remark: "Hold up. It's the title of the song!" Her friend, rapper The Dream, later claimed he authored the tweet, explaining, "Fyi Sorry for the Confu I typed Ni**as in Paris for real from Gwens phone. My bad I was Fkd up please excuse it! We were lit!"
Article continues below advertisement
INFIDELITY ACCUSATIONS WITH JAY-Z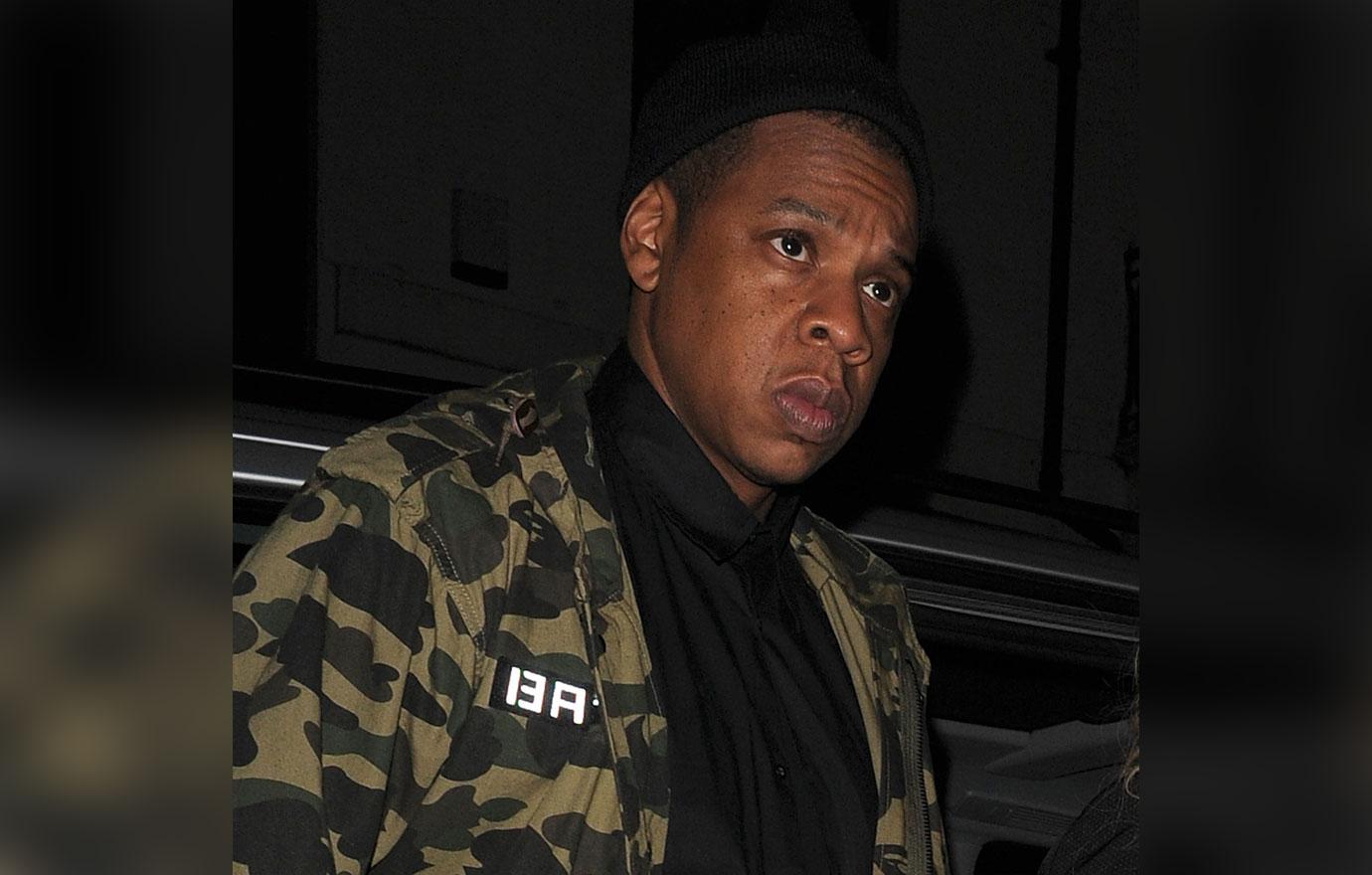 Speculation that Paltrow might have been "Becky with the good hair" arose after Beyoncé's 2016 album, Lemonade, dropped. The TV personality, Amber Rose, said on Spencer Pratt and Heidi Montag's podcast Make Speidi Famous Again in 2018, "I definitely think that Gwyneth Paltrow is 'Becky with the good hair … I feel like she's the one who was, like, f**king Jay-Z."
"They were like friends, and then, like, you don't see Gwyneth Paltrow with Beyoncé anymore. It just seems like she was the one that was f**king Jay-Z, and now Gwyneth lost her husband, but like Beyoncé's still with Jay," Rose added.
The Contagion actress — who decided to "consciously uncouple" from Chris Martin in 2014 — denied these claims and her representative told PEOPLE that these allegations are "completely absurd and 100 percent false."
Article continues below advertisement
THE 2015 MET GALA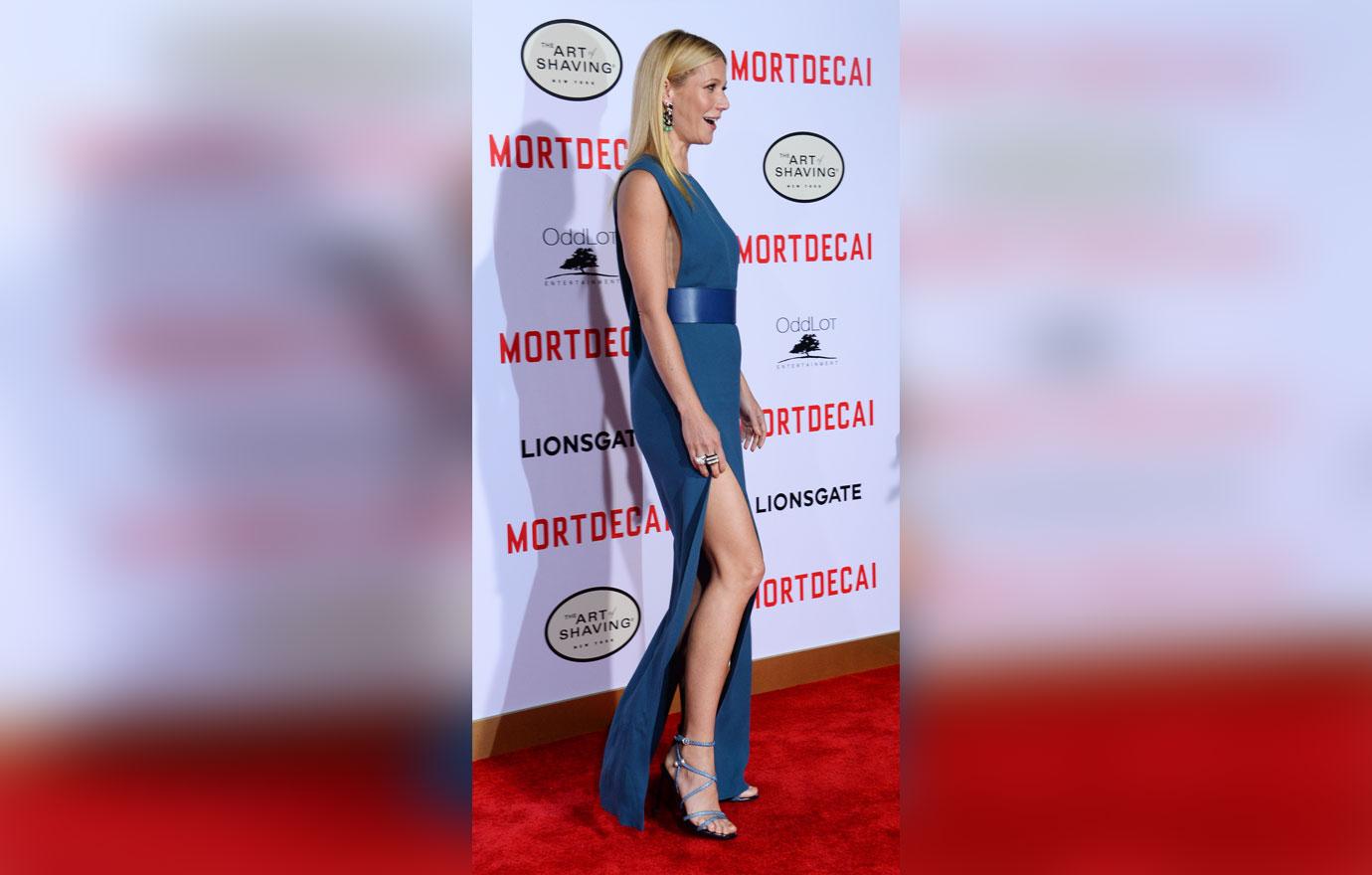 Paltrow was under fire again after her Met Gala appearance in May 2015 when insiders noticed she had some horrid B.O. A source said she refused to wear traditional aluminum-based deodorant due to the health side effects.
Article continues below advertisement
CHRIS MARTIN'S CHEATING ALLEGATIONS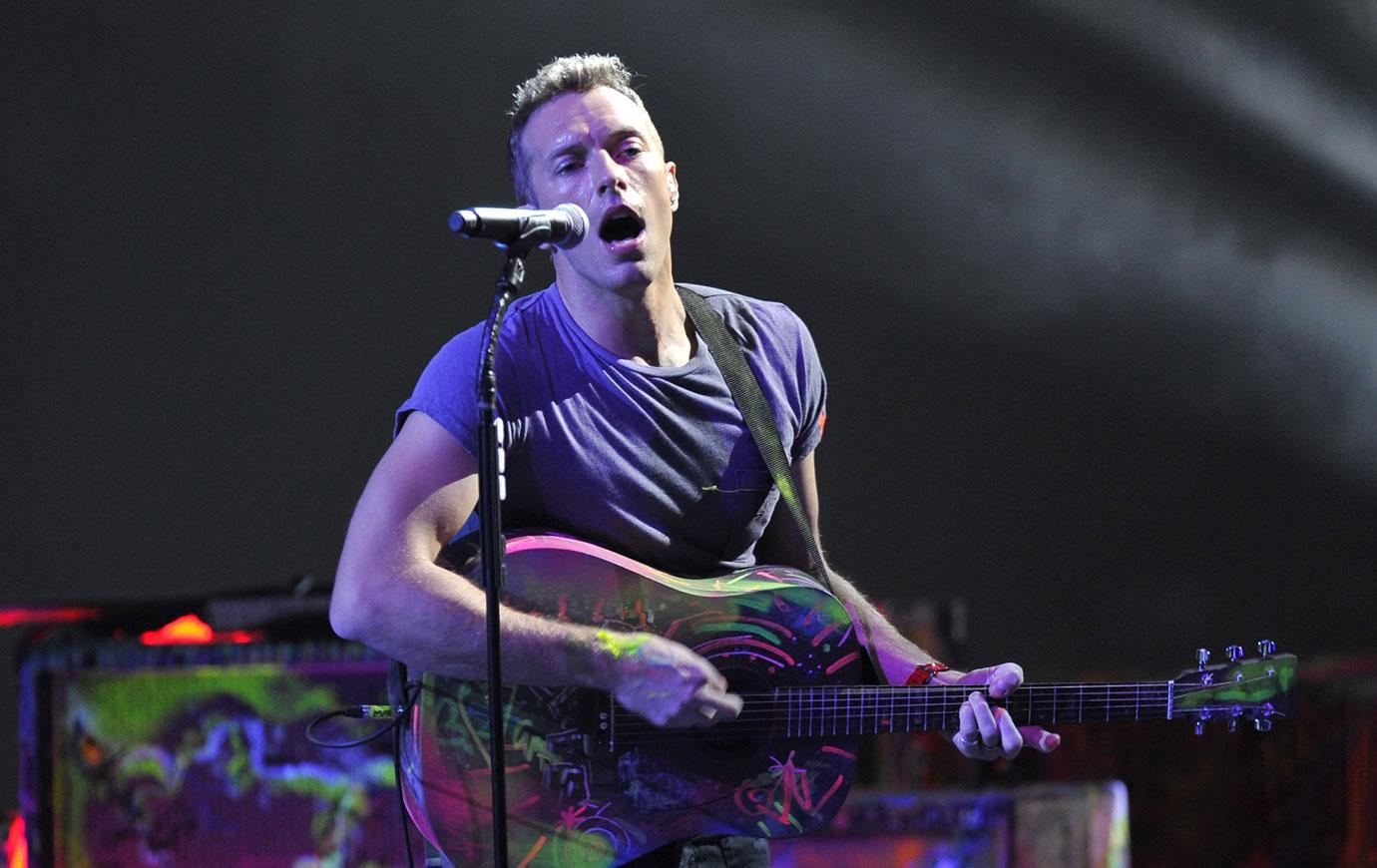 Before Paltrow called it quits with her husband of 10 years, Martin was rumored to be having an affair with a Saturday Night Live assistant while he and Paltrow were still married. After he appeared on SNL in 2012, a source told The Post: "He had an affair with a woman who was backstage and was part of an entourage. Everyone was talking about it because he was openly flirting with her at one of the show after-parties."
As Radar reported, he and Paltrow had an "open" relationship, and "if Chris was playing around, Gwyneth didn't care," a source told PEOPLE.
Article continues below advertisement
FUED WITH KATE MOSS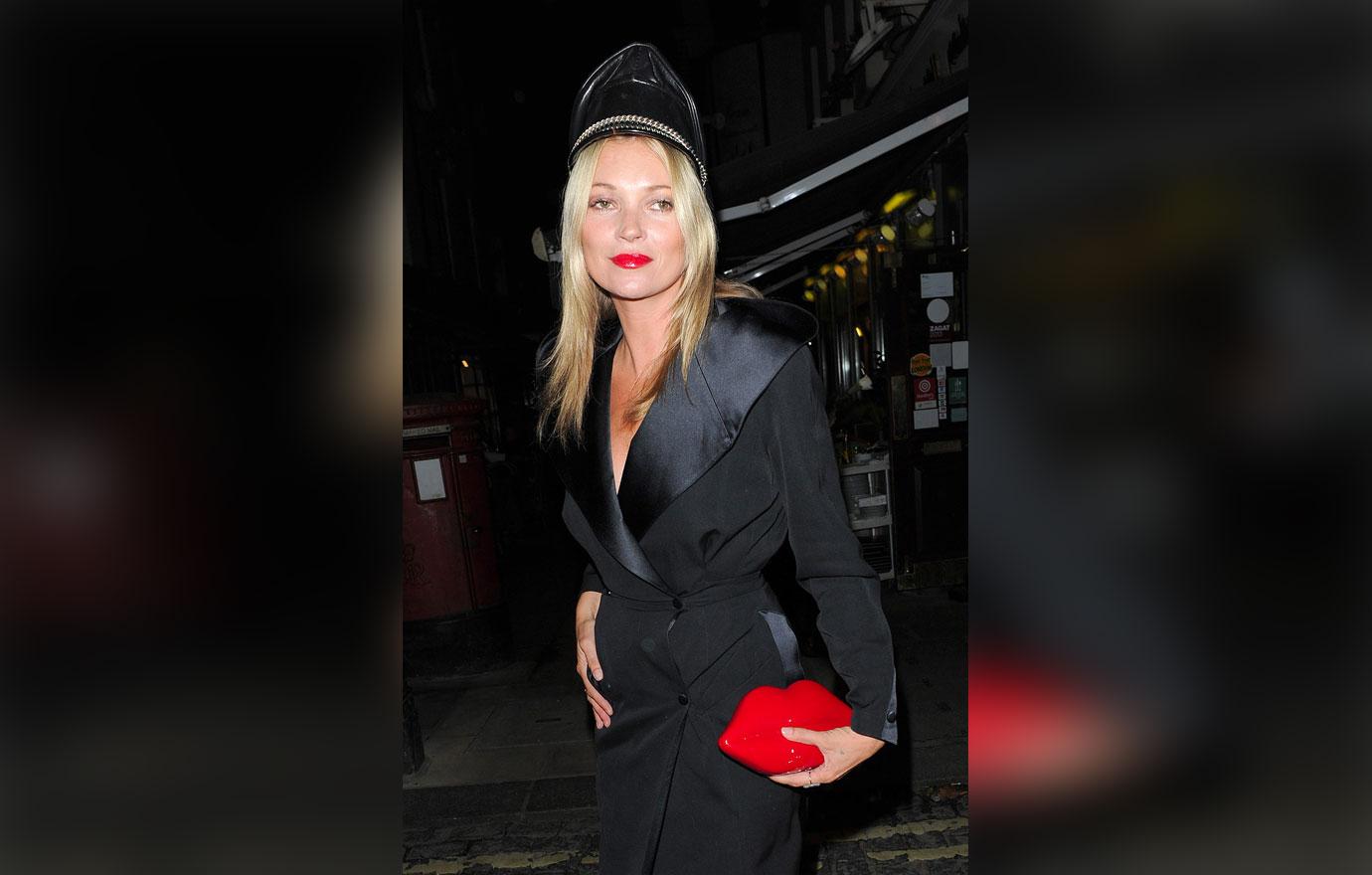 Paltrow allegedly had a spat with supermodel Kate Moss at Sir Phillip Green's 60th birthday in Mexico. The English model reportedly asked the Oscar winner why she was jogging, to which Paltrow replied: "So I don't look like you when I get old." Moss was said to have thrown fries at her in response and shouted: "Why don't you eat some f**king carbs?!"
Article continues below advertisement
FEUD WITH MARTHA STEWART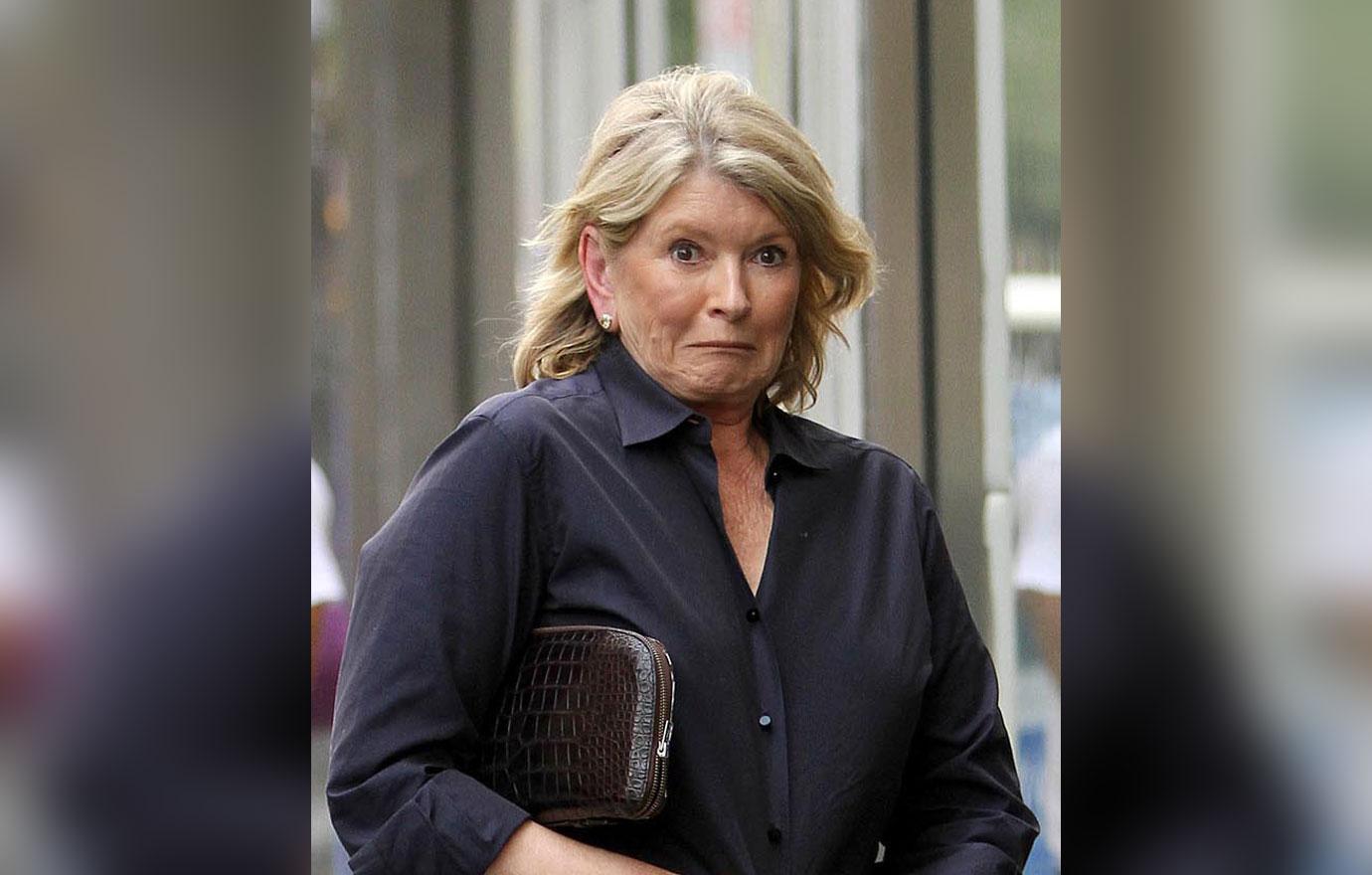 The Goop founder also seems to have burned a bridge with Martha Stewart, the original health and lifestyle guru, when Paltrow claimed the 78-year-old left her My Father's Daughter book launch party in 2011. Stewart dismissed the claim stating, "I think I started this whole category!" Adding fuel to the fire, the convicted felon poked fun and Paltrow's "conscious uncoupling" from Martin.
Article continues below advertisement
HER DIVA GYM RULES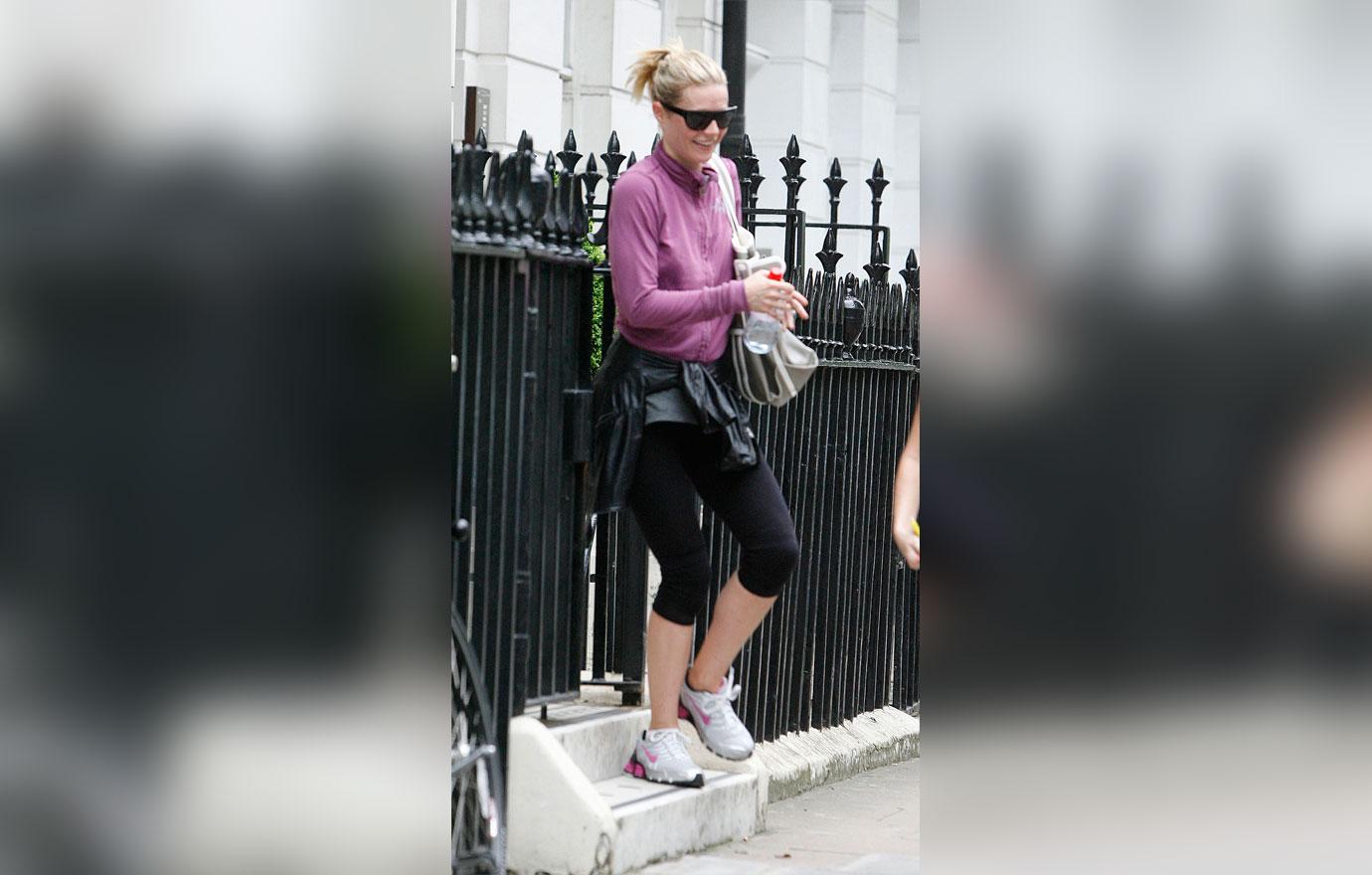 Paltrow appears to rub people the wrong way wherever she goes. A source told Life&Style that the actress is the ultimate diva when she is at the gym, explaining, "Before she showered, Gwyneth makes someone go into the stall and wipe the entire shower dry!" She also allegedly makes her gym keep Smart Water in stock... specifically for her!
Article continues below advertisement
HER SMOKING HABITS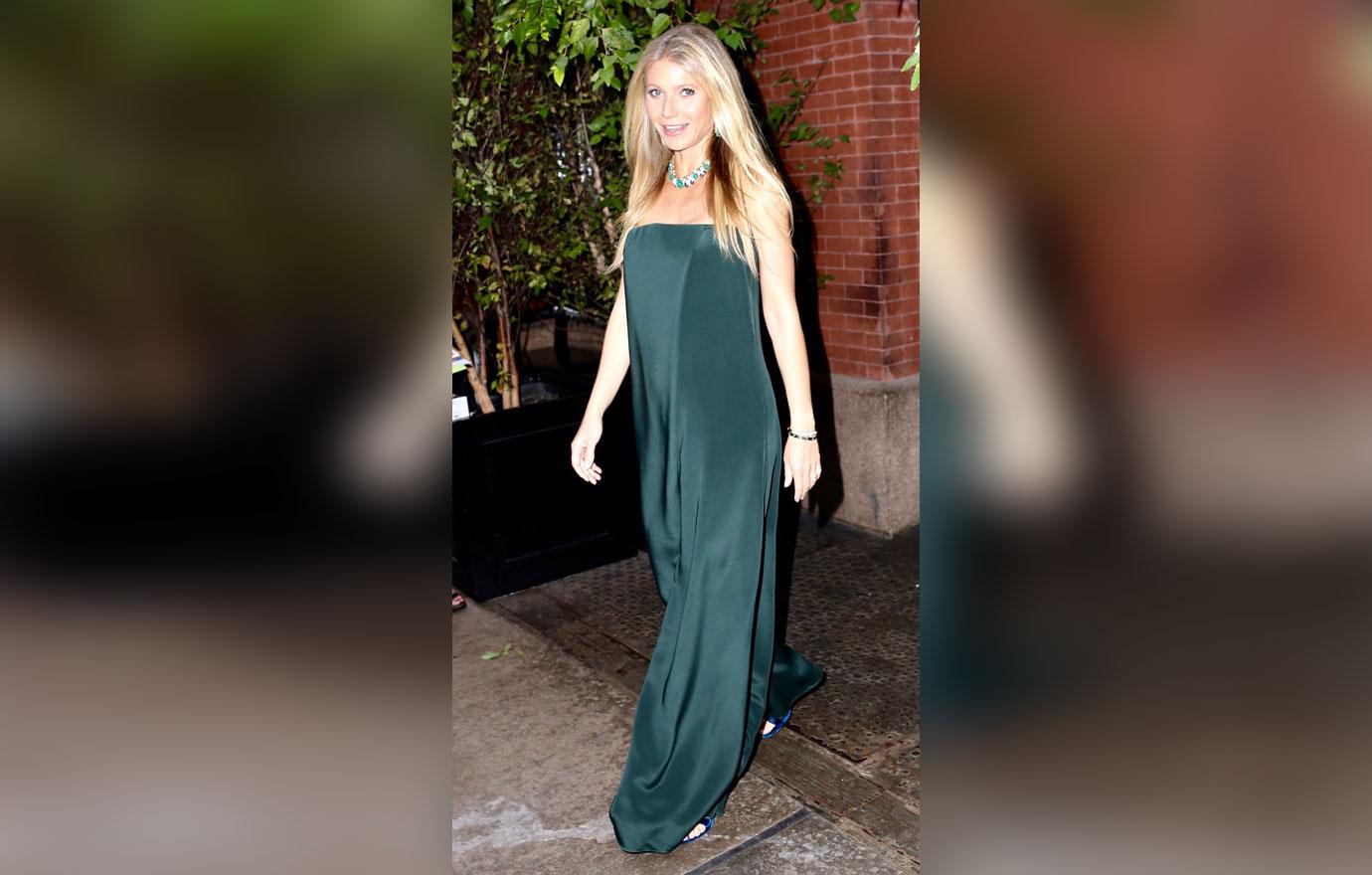 While the Academy Award winner deems herself to be the ultimate health guru, her questionable smoking habit seems to counter those claims. She had repeatedly lied about her smoking habits, previously claiming she only smokes once a week or only lighting up at parties.
She told Elle magazine last year: "I smoke once a week, on Saturday night. It's what makes life interesting, finding the balance between cigarettes and tofu."
Article continues below advertisement
HER MDMA USE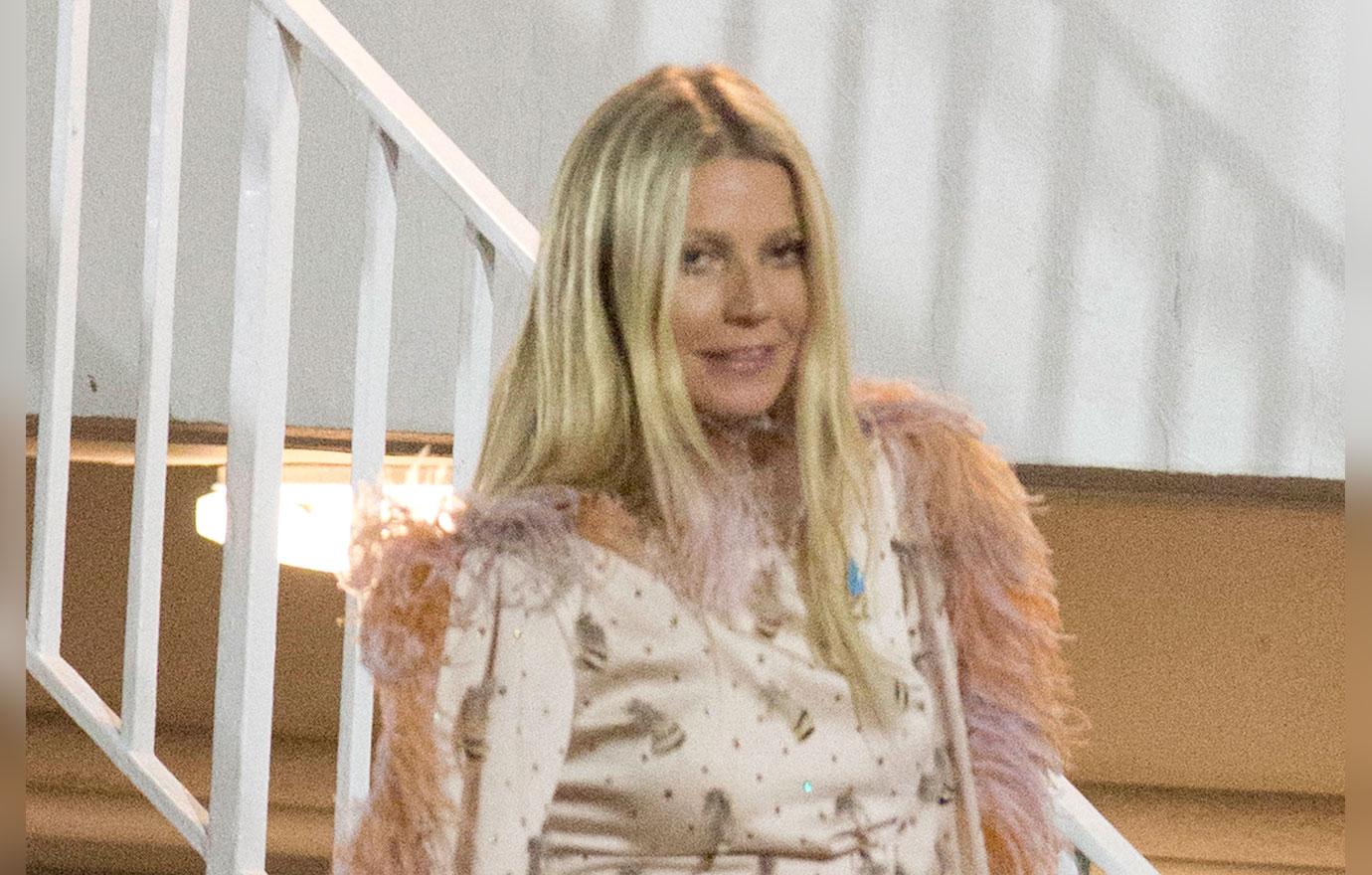 Paltrow opened up on The Goop Lab documentary about her experience with MDMA, commonly known as ecstasy or molly. She explained she used the drug because she heard it helped someone through post-traumatic stress disorder. She explained that she was "very, very emotional," and said: "I feel like it was more of a shamanic experience? I had a lot of trauma come up and I was crying." She also admitted to using marijuana and tobacco-based products but denied ever using acid or magic mushrooms.
Article continues below advertisement
HER UNHEALTHY FITNESS LIFESTYLE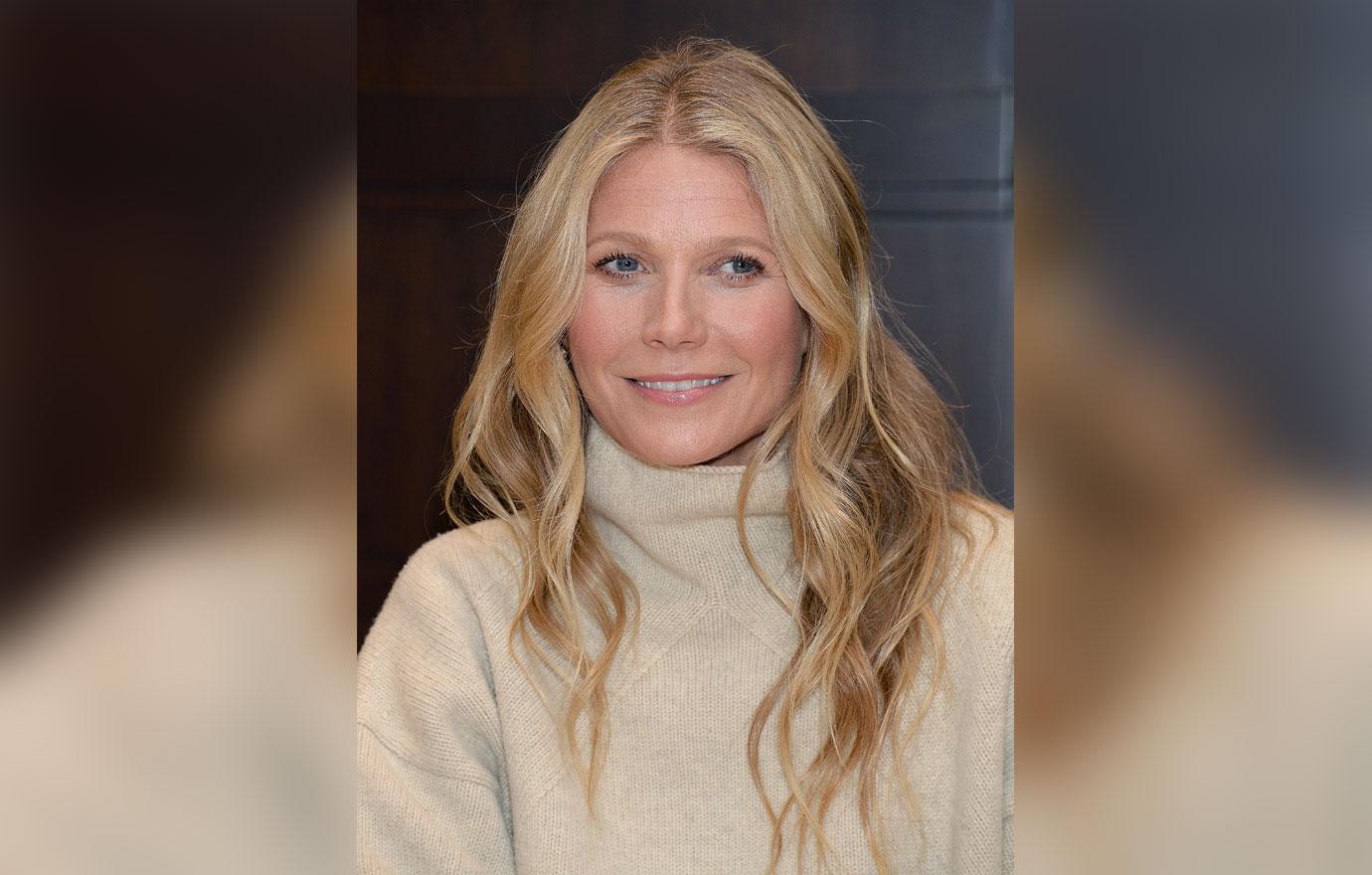 The health-conscious star also received backlash for her overly healthy lifestyle, after admitting to working out two hours every day.
Article continues below advertisement
HER STRICT FAMILY DIET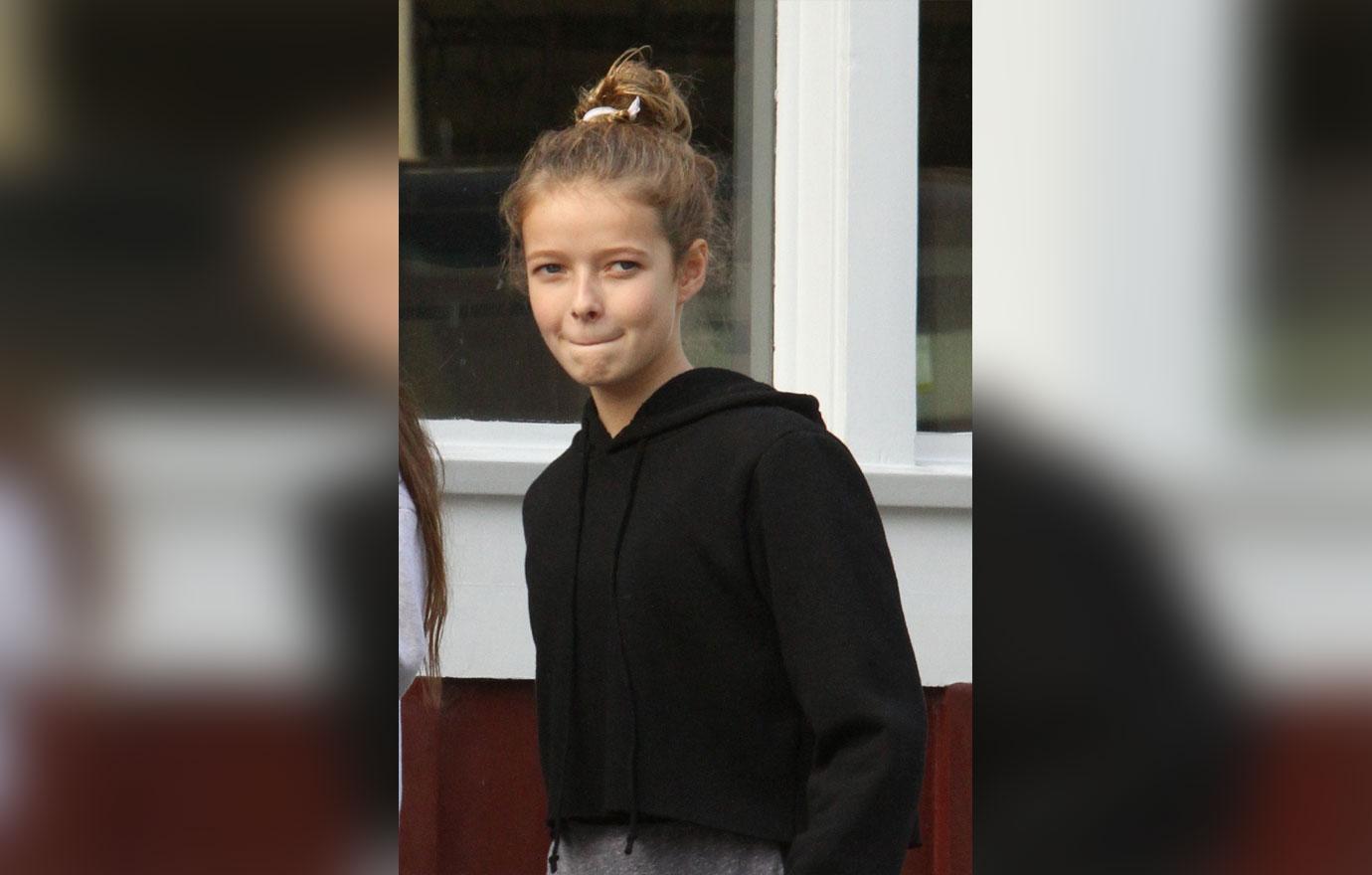 Not only does Paltrow follow an insanely strict diet, but the star has been criticized after revealing that her children (Apple, 16, and Moses, 14) follow her no-carb and no-wheat diet. She's even admitted that sometimes her kids are left "with that specific hunger." Martin's ex explained that apparently everyone in the house, including her ex, was intolerant of gluten, dairy and chicken's eggs.
Article continues below advertisement
GOOP FALSE CLAIMS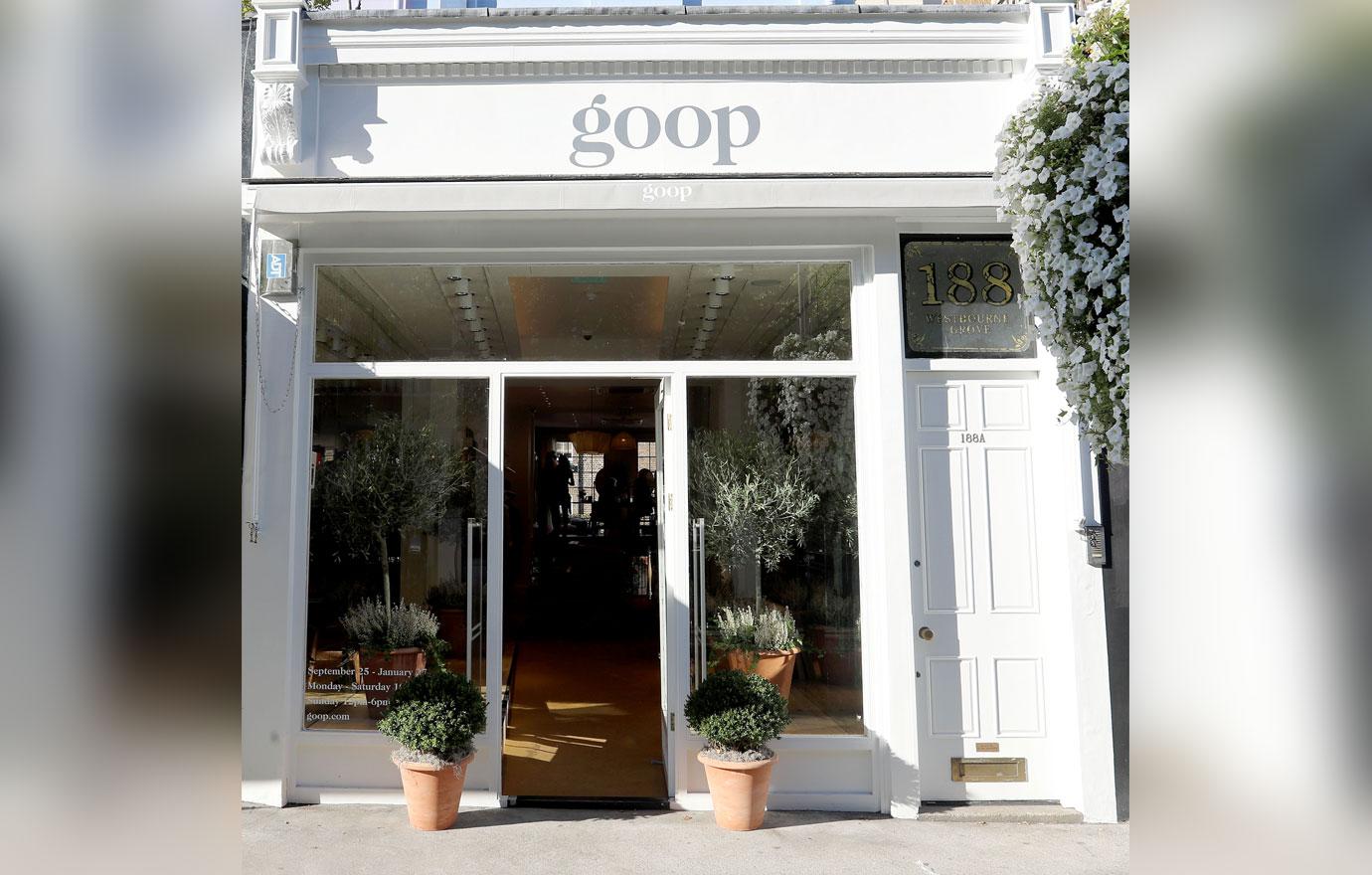 Goop's health tips are highly criticized for not only being wrong, but being dangerous. Paltrow claimed that underwire bras may cause breast cancer — which has been repeatedly refuted by experts in the field — and that vaginal steam with mugwort will cleanse your uterus and balance female hormone levels. However, ob-gyn Dr. Draion Burch told LiveScience that this practice has no evidence to prove it is helpful and can, in fact, cause burns and bacterial infections.
Article continues below advertisement
BOTOX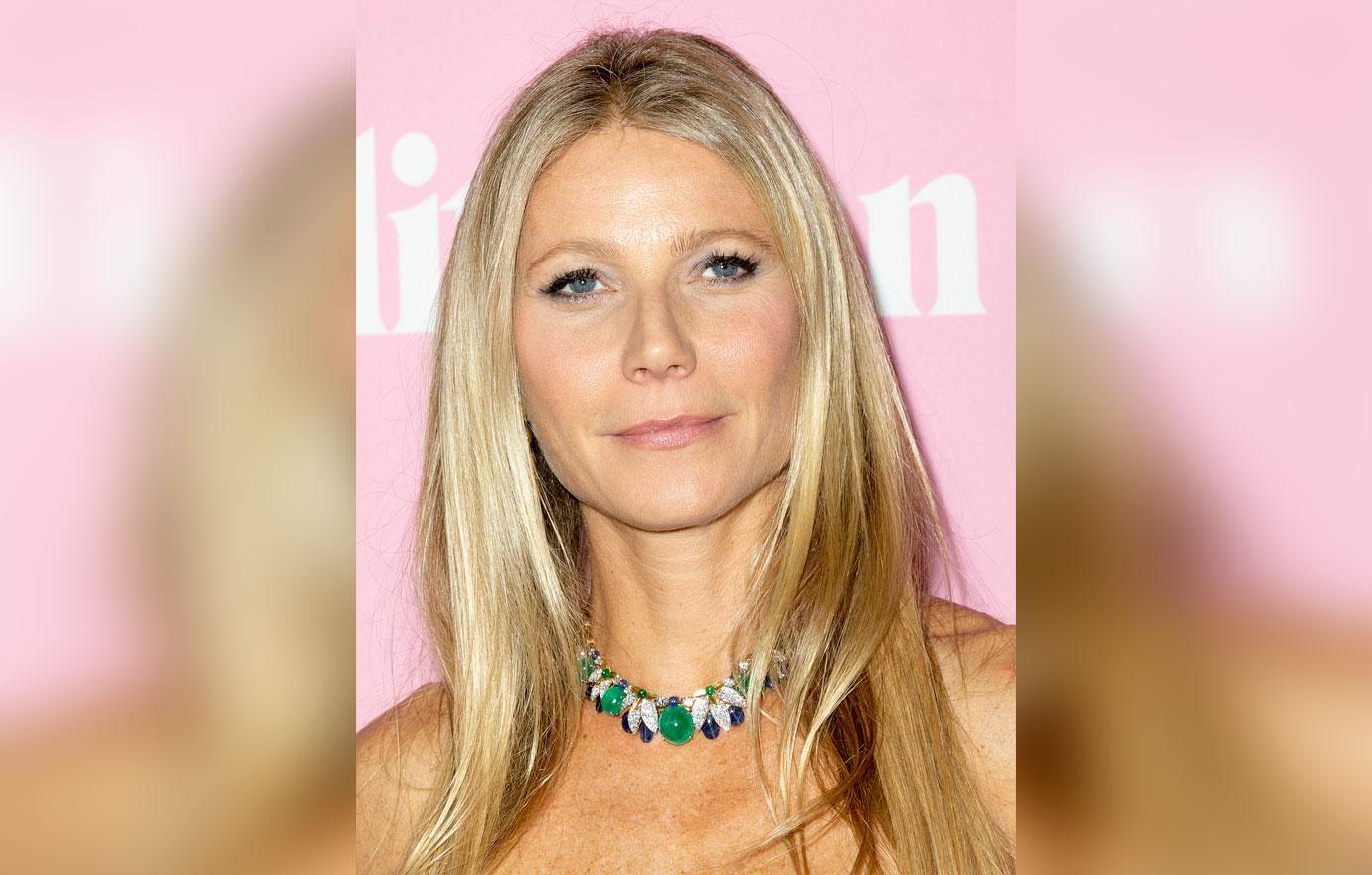 Paltrow admitted to getting Botox but said she hated it because it made her look "like Joan Rivers!" She told Harper's Bazaar: "I use organic products, but I get lasers. I've probably tried everything. I would be scared to go under the knife, but you know, talk to me when I'm 50. I'll try anything." She told Elle magazine last year: "I go for hardcore squeezing, peeling, microdermabrasion and lasers. The works."
Article continues below advertisement
CHILDREN'S BATHING SUIT CONTROVERSY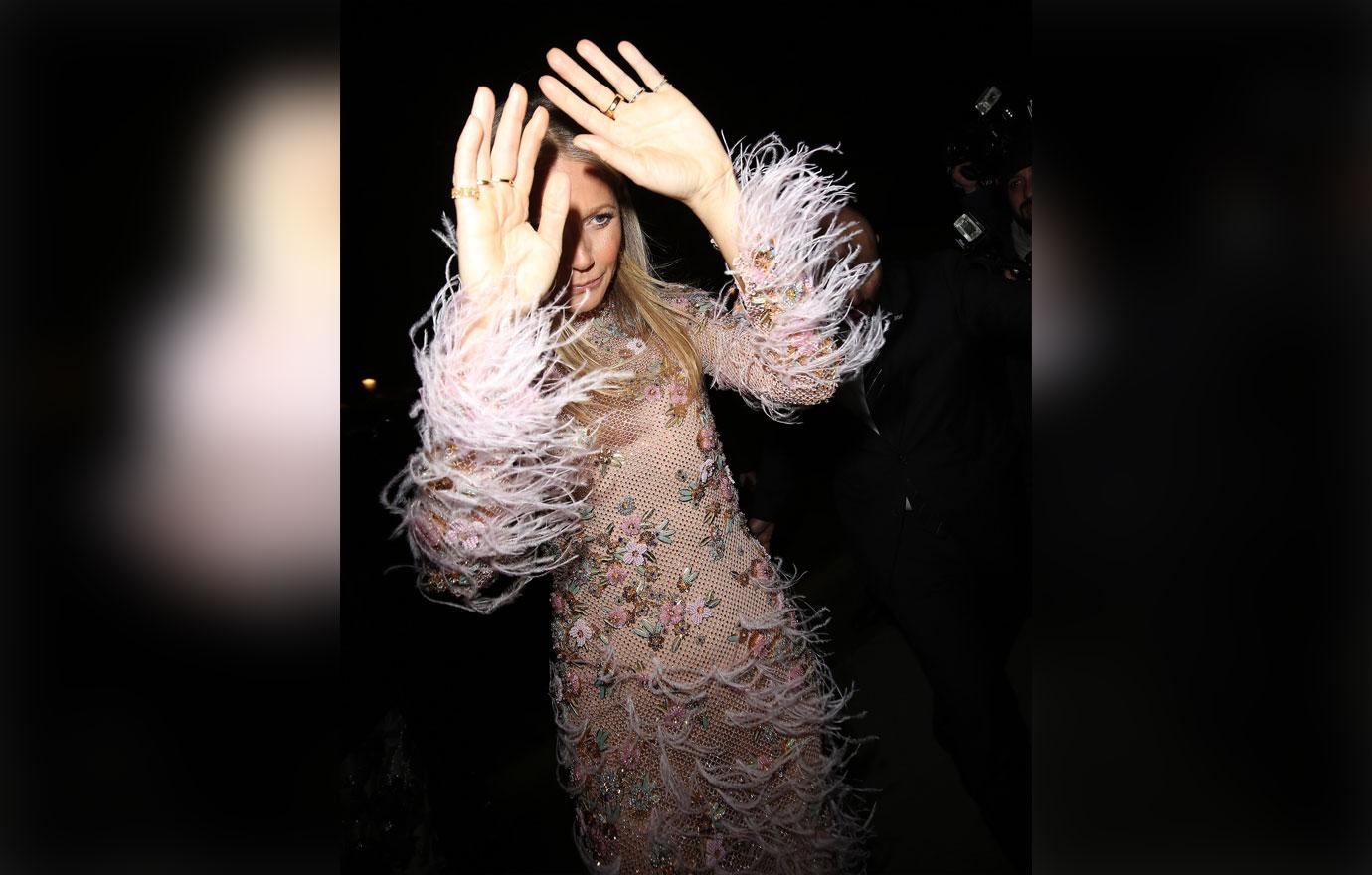 Paltrow took more heat after she designing a children's skimpy string bathing suit in April; experts accused her of "sexualizing young, innocent children." British foundation Kidscape, which prevents child abuse, told E! News: "We remain very opposed to the sexualization of children and childhood. The dangers have been discussed at length, so it is a great pity that such trends continue and they carry celebrity endorsement."
However, the mother of two's representative responded to the backlash from the children's line, calling it "absurd" and adding, "Two-piece bathing suits have been worn by young girls for decades."
Article continues below advertisement
HER COSTLY MEAL PLANS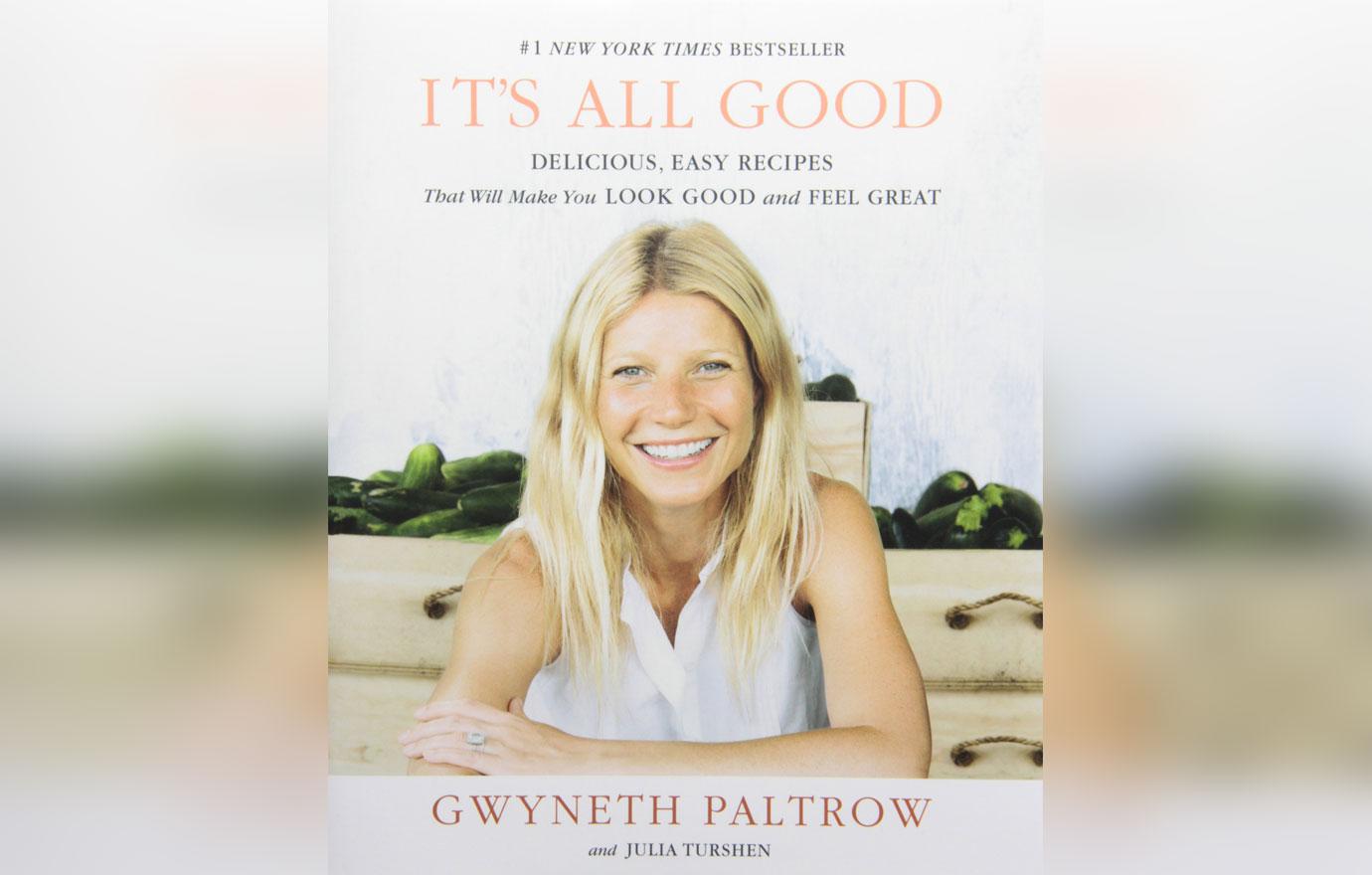 The It's All Good cookbook author was slammed for encouraging a $300-a-day meal plan!
Article continues below advertisement
HER MISCARRIAGE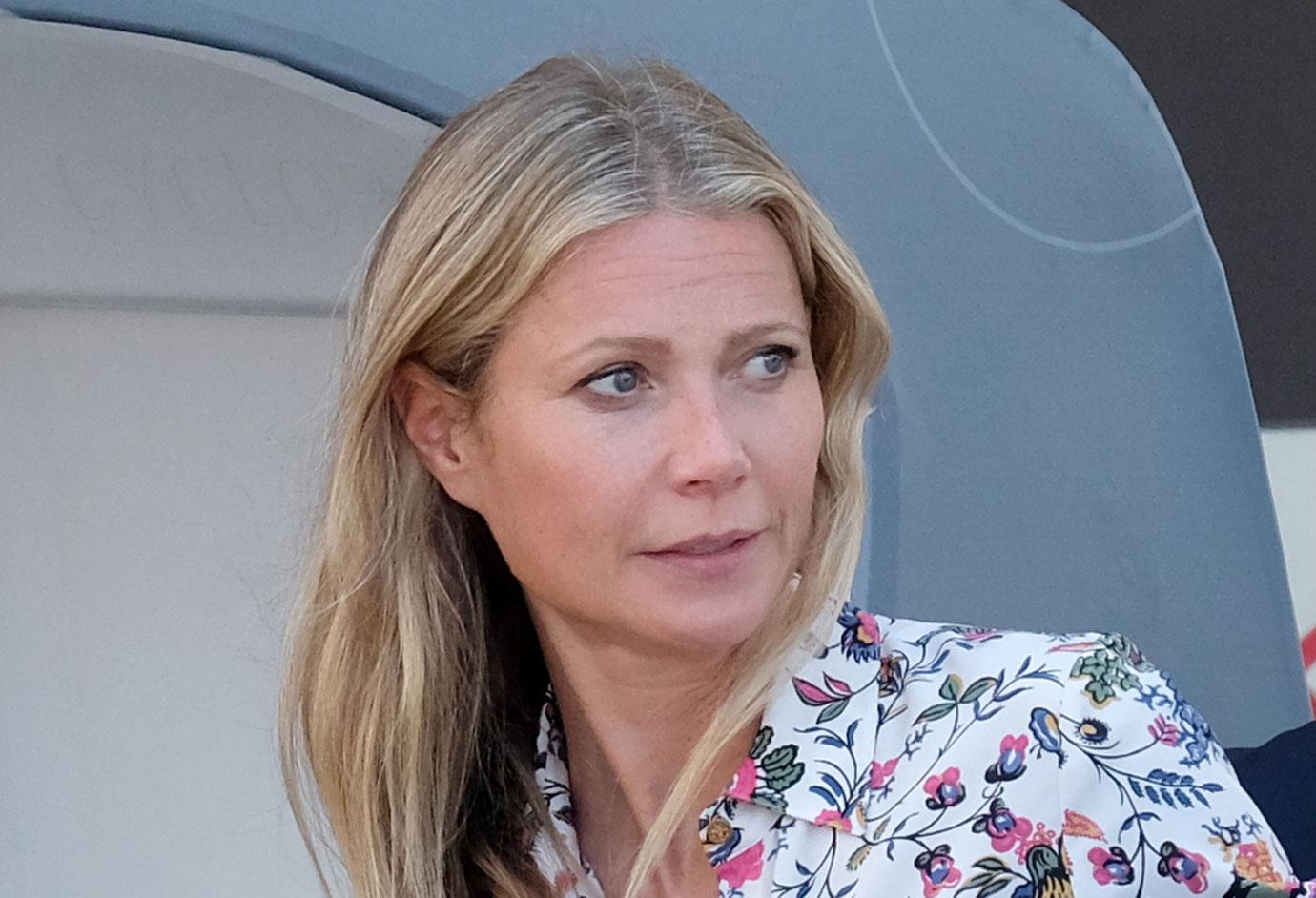 Paltrow hinted that she "nearly died" when she miscarried her planned third birth. In an interview with the DailyMail in 2013, she explained, "I am missing my third. I am thinking about it. But I had a really bad experience when I was pregnant with my third and it didn't work out and I nearly died. So I am, like, 'Are we good here or should we go back and try again?'" Since then, she has rarely discussed that traumatic time in her life.
Article continues below advertisement
HER POSTPARTUM DEPRESSION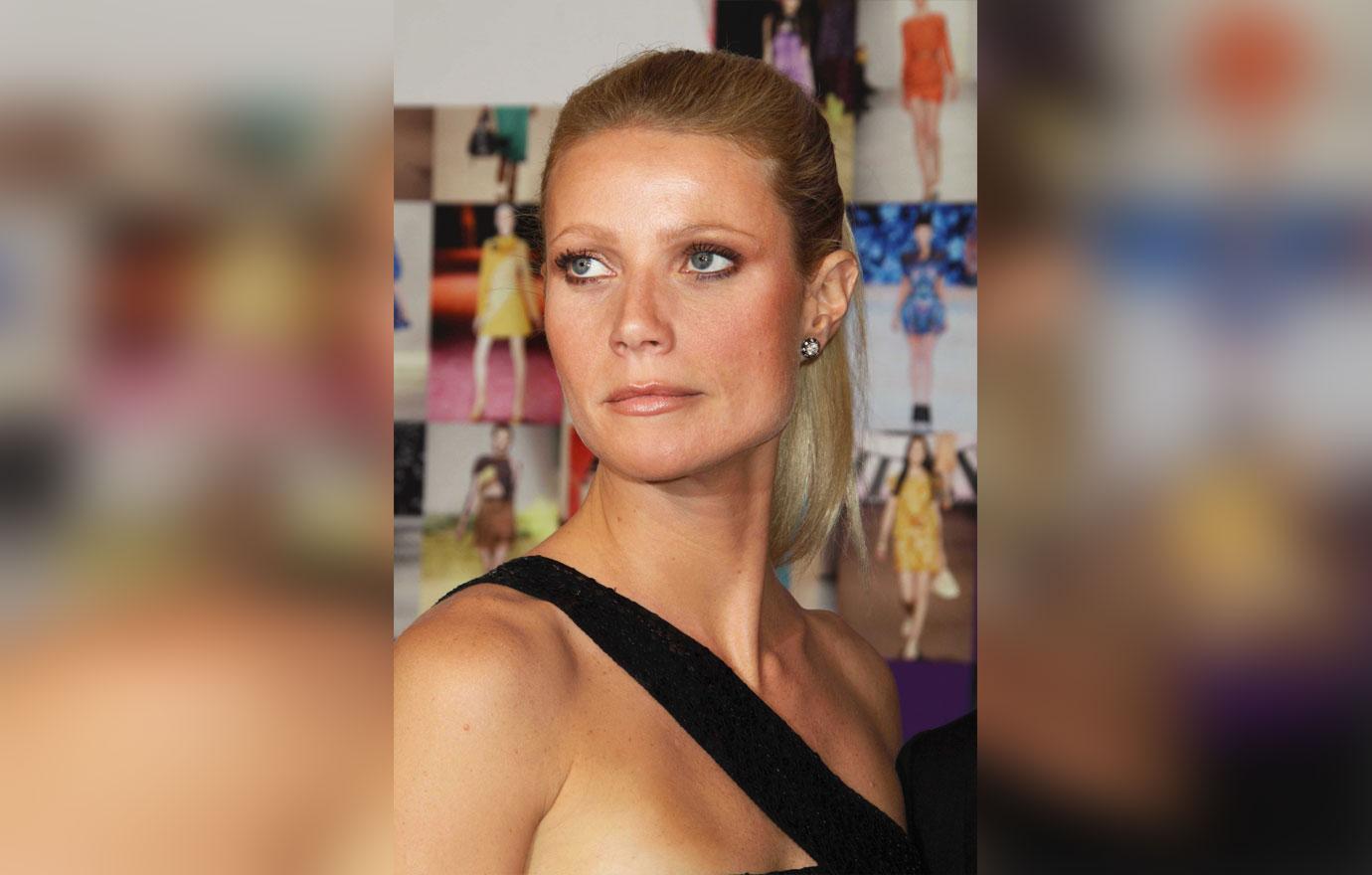 The Emma actress revealed she frequently cries "out of sadness and uncertainty." She opened up about her experience with postpartum depression after her second child, Moses, was born, explaining she did not immediately recognize the symptoms.
"It was really shocking to me because I never thought that I would be a person who got postnatal depression," she shared on an episode of the Goop podcast.
"I was so euphoric when Apple was born, and I assumed it would happen with Mosey and it just… it took a while. I really went into a dark place." She then disclosed that it was her former husband, Martin, who told her something was wrong.
Article continues below advertisement
HER ALLEGED GHOSTWRITER DRAMA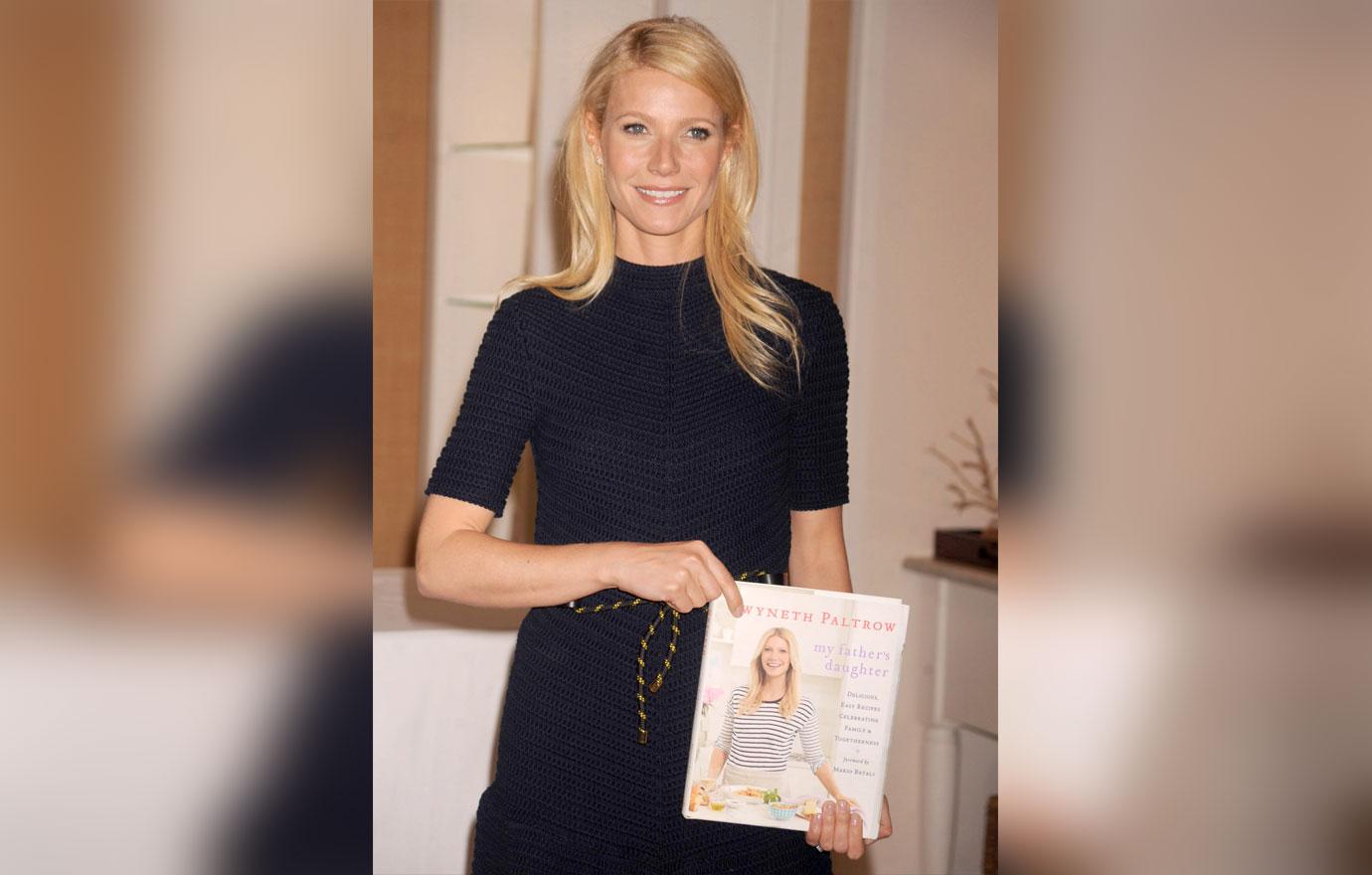 The Politician star was accused by The New York Times of hiring a ghostwriter, Julia Turshen, for her cookbook, My Father's Daughter, but Paltrow insisted she "wrote every word" herself.
Article continues below advertisement
HER CASTING COUCH EXPERIENCE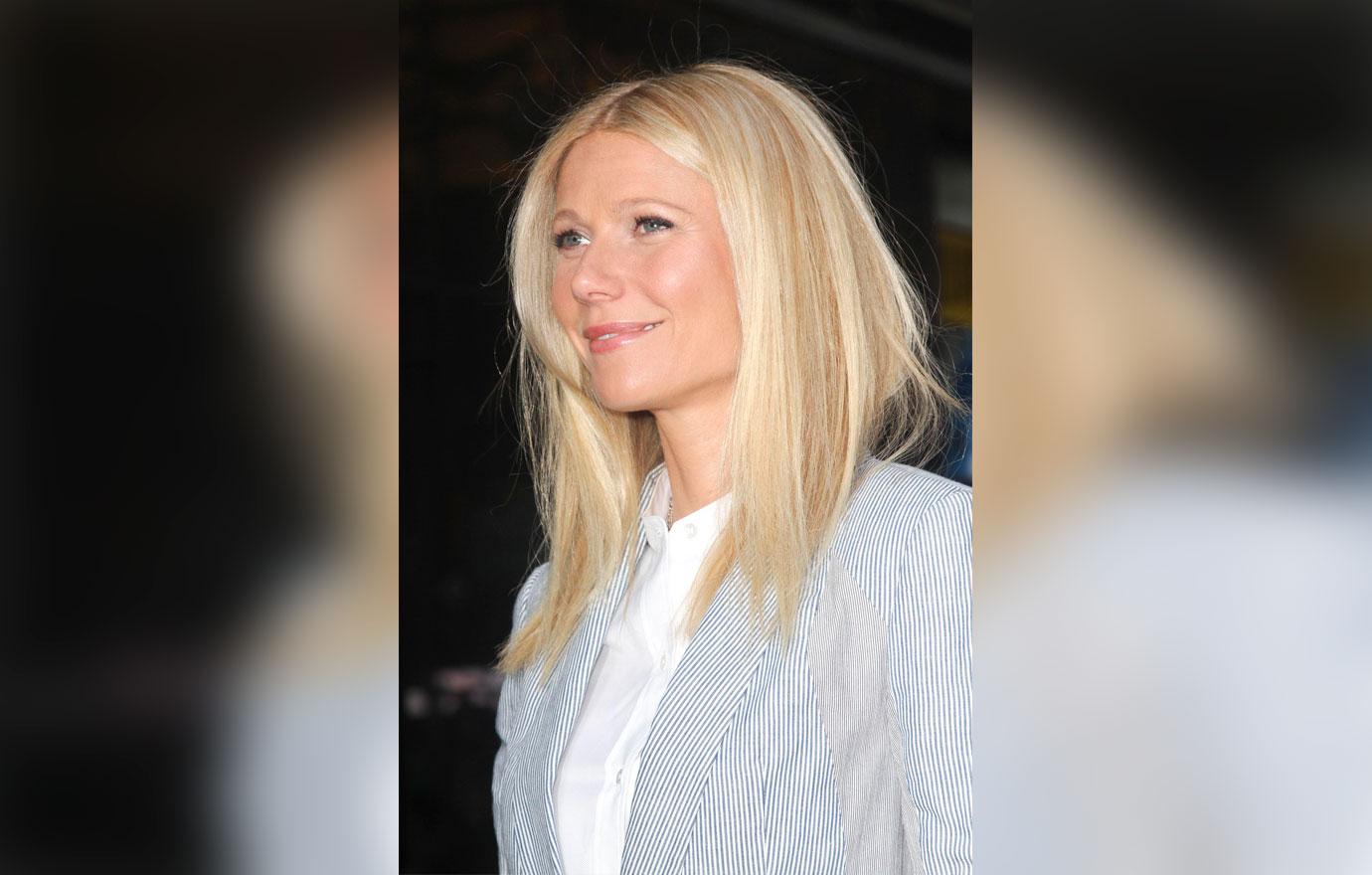 Paltrow opened up about the casting couch experience when she was younger admitting, "When I was starting out, someone suggested we finish a meeting in the bedroom. I left. I was pretty shocked."
Article continues below advertisement
HER LUXURY LOOKS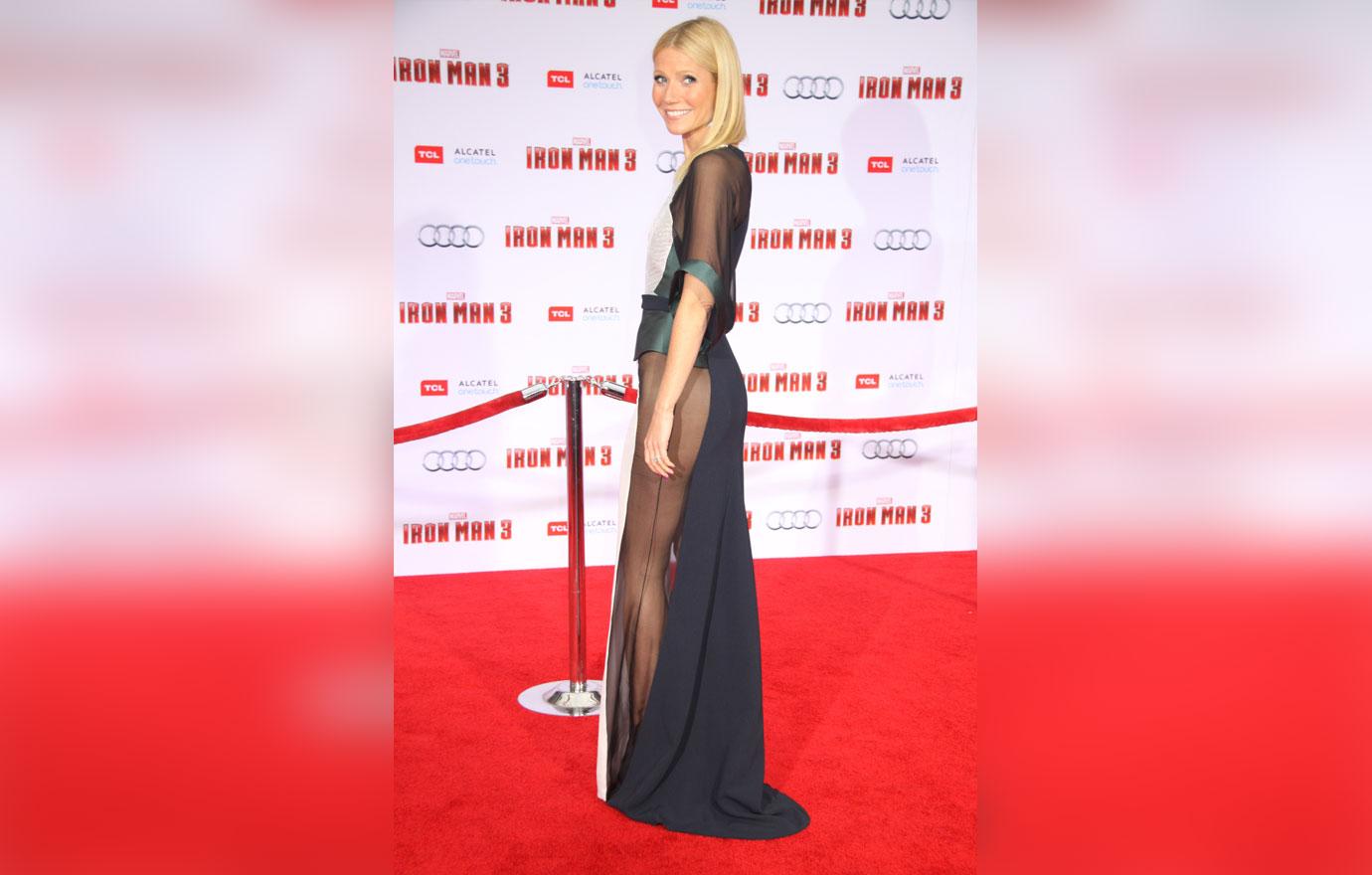 The Goop guru took a lot of heat after her spring wardrobe essential outfit came to a whopping total of over $45K.
Article continues below advertisement
HER RUMORED ROMANCES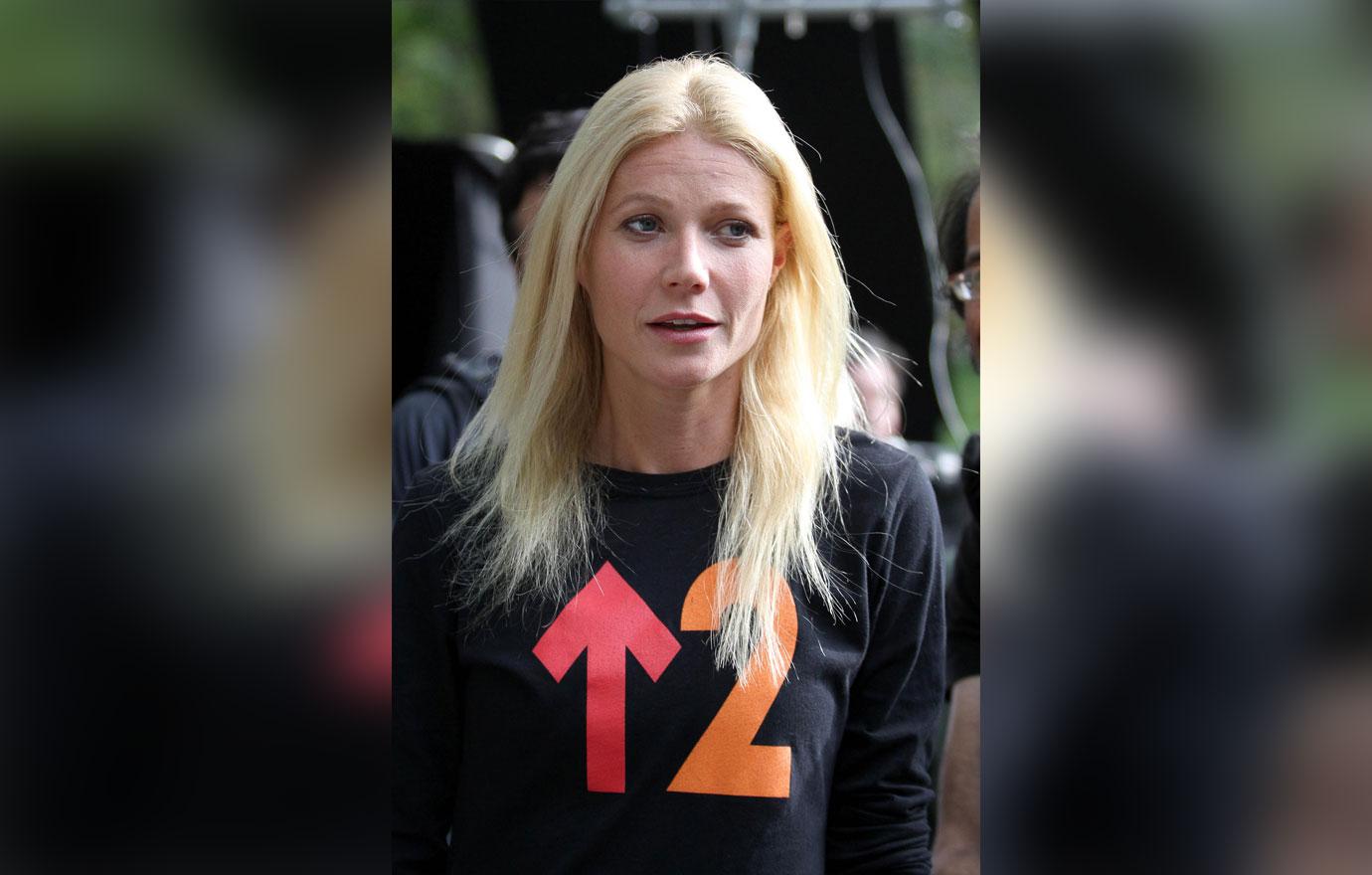 There was much speculation that she and her Glee co-star Mathew Morrison had more than an on-screen connection; however, the rumors soon came to a close when it was revealed that she was in fact dating Glee co-creator Brad Faluchuk, her now-husband.
Article continues below advertisement
THE INFAMOUS JADE 'EGG' SCANDAL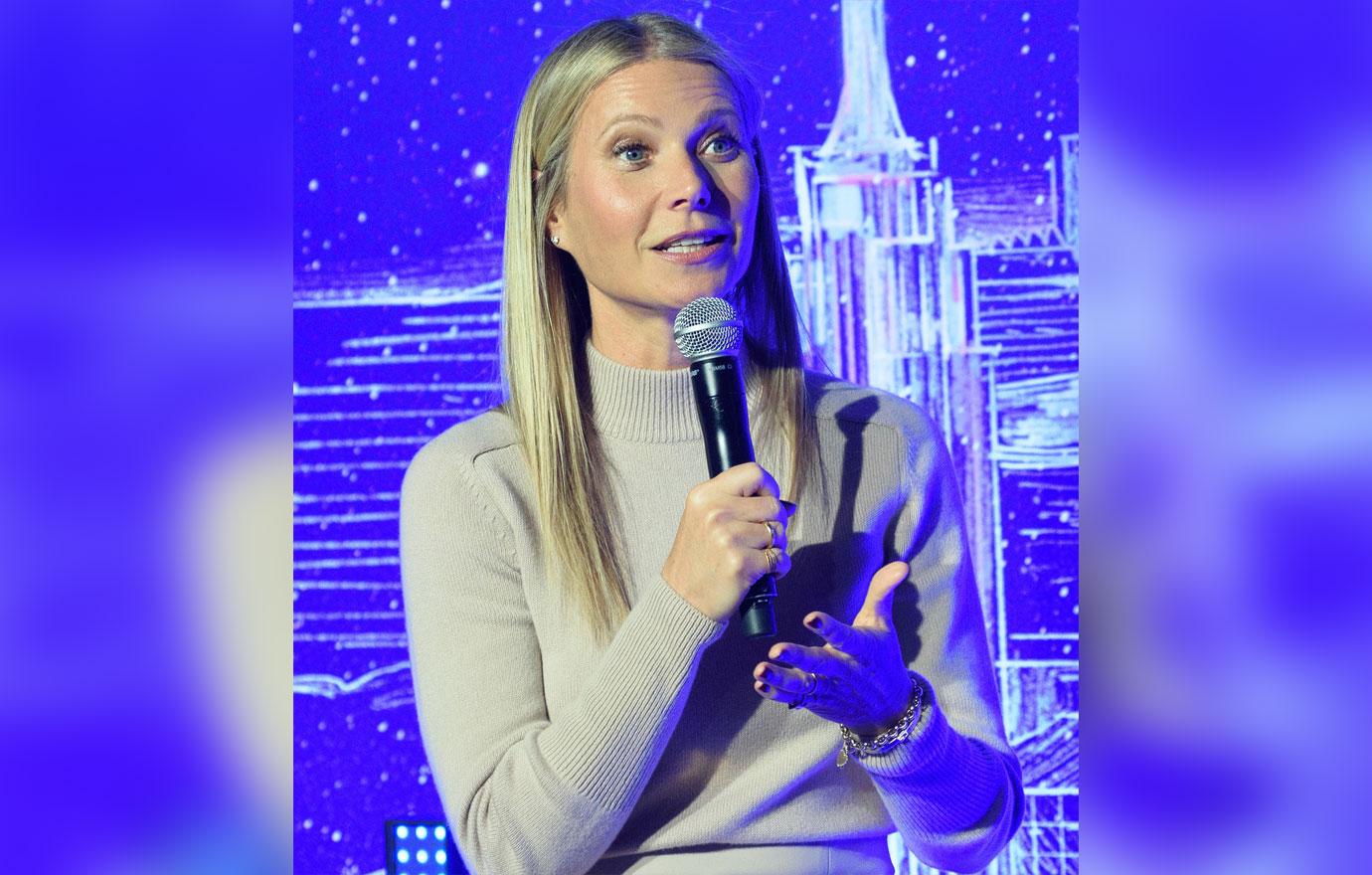 In 2017, the infamous jade egg scandal occurred after Goop began selling a $66 jade "egg," which claimed to improve everything from orgasms to feminine hormone imbalance to "feminine energy" when the "egg" is placed inside a women's vagina.
Gynecologists quickly spoke out warning people to not use this product because it could be dangerous. Goop then faced a $145,000 fine for "unsubstantiated marketing claims."
Article continues below advertisement
THE BEE VENOM THERAPY SCANDAL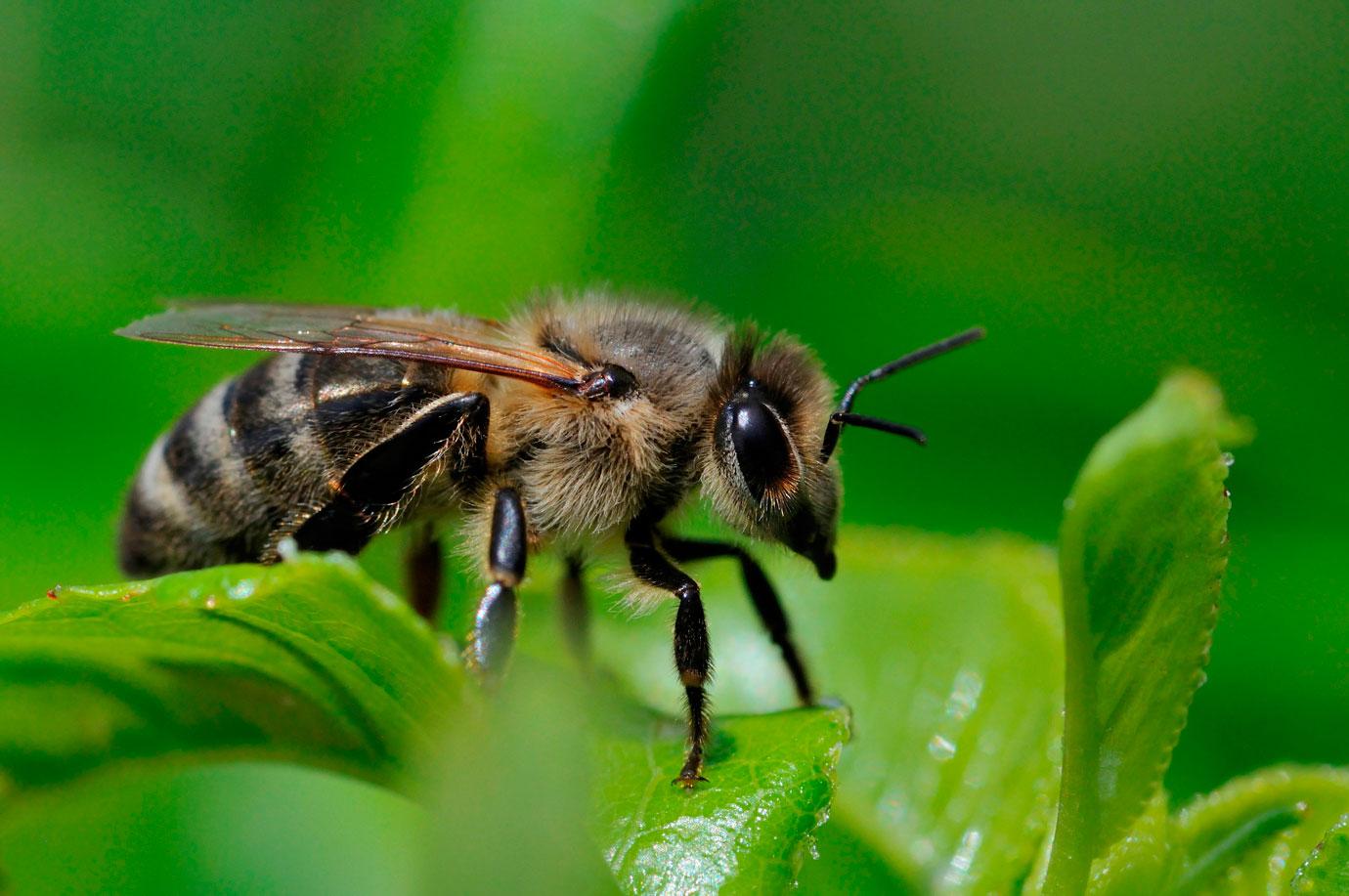 Another Goop scandal was her promotion of Bee Venom Therapy. The Iron Man star first mentioned bee therapy during an interview with The New York Times back in 2016. She claimed the bees stinging her completely eliminated an old injury and she later began praising this process on Goop, explaining: "It's a thousands of years old treatment called apitherapy. People use it to get rid of inflammation and scarring. It's actually pretty incredible if you research it. But, man, it's painful."
However, in 2018, one woman died after two years of regularly doing this procedure. Researchers who studied this acupuncture therapy reported that it was "unsafe and unadvisable."
Article continues below advertisement
HER VAGINA CANDLE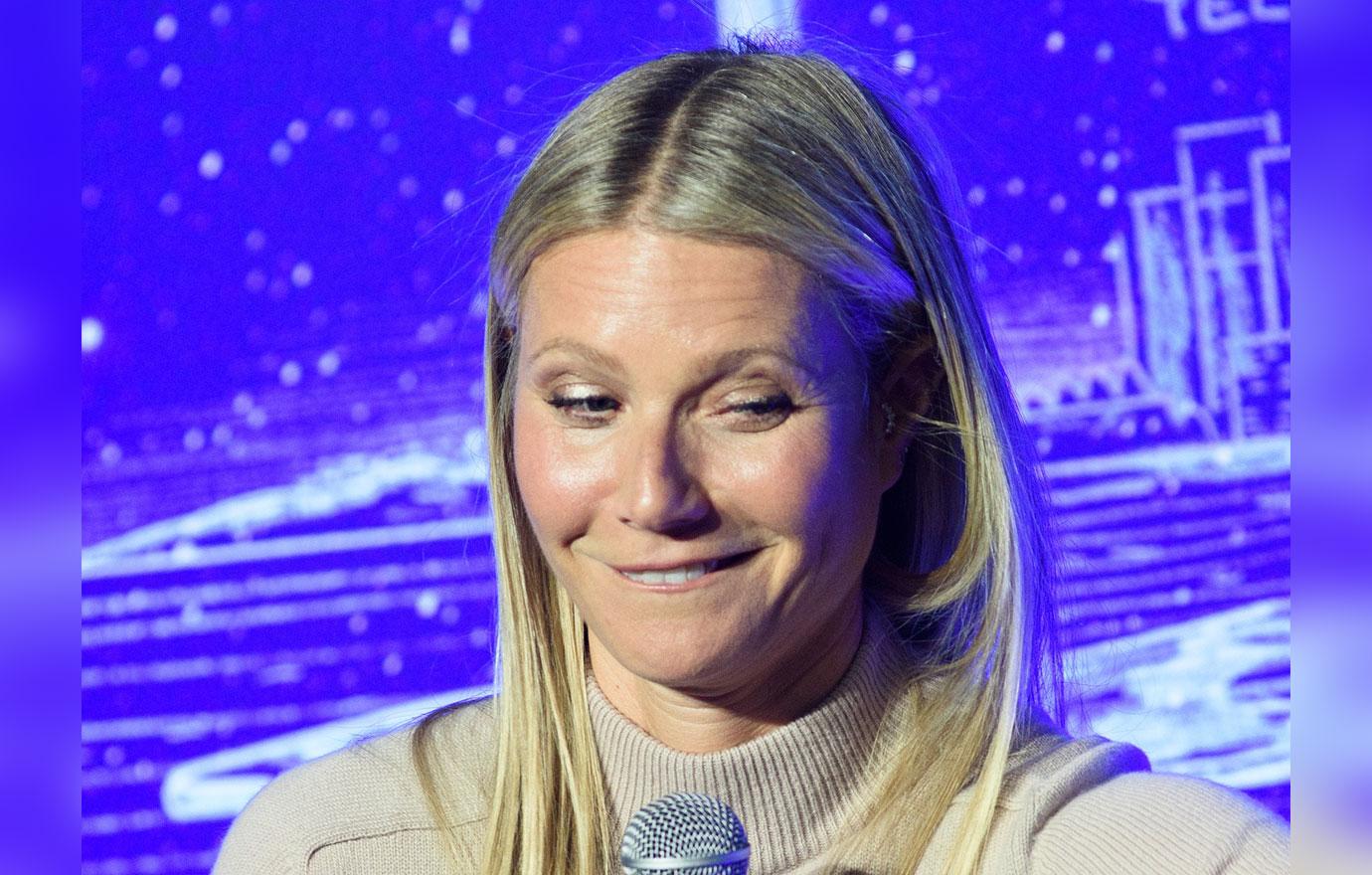 One of the Country Strong star's more recent controversies surrounding the luxury brand is the new $75 candle called "It Smells Like My Vagina." On Goop's website, the candle is described as having a "funny, gorgeous, sexy, and beautifully unexpected scent." The candle, which appears to have characteristics matching a human being's personality, sold out right away.
To make sure her staff got the scent of her very own vagina candle correct, the actress had her staff smell "down there." The chief designer, Shaun Kearney, explained: "For the Goop team, smelling Gwyneth's vagina became just another days at the office. She's the ultimate embodiment of the brand, and that means ensuring its authenticity with the products."
The idea for the product revolves around the concept that society has taught women who have a certain shame about their bodies. "If you just light a candle that says This Smells Like My Vagina, and put it on the coffee table, it's kind of a punk rock statement," Paltrow stated.
Article continues below advertisement
THE MOTHER LOAD SCANDAL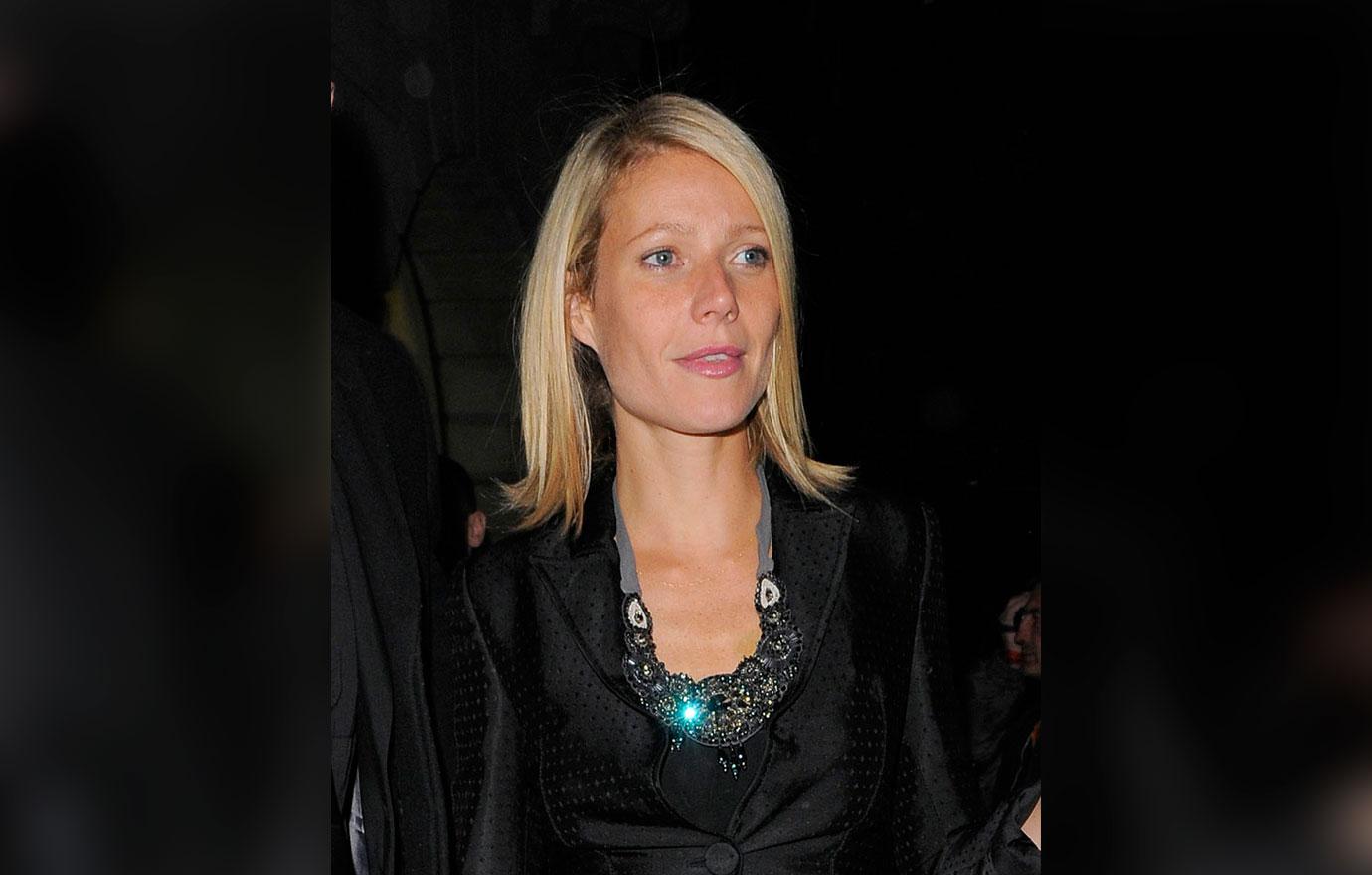 Another extremely scandalous Goop product is The Mother Load, the prenatal and postnatal vitamin for expecting mothers, which is sold for $75. The brand advertises the product as "a top-of-the-line natal protocol," noting that it hasn't been evaluated by the FDA.
The Good Thinking Society, a UK nonprofit, was far from pleased with the discovery of the pregnancy vitamin as it is said to contain 110% of the recommended daily intake of vitamin A. However, the NHA and WHO suggest that pregnant women should be avoiding vitamin A altogether and anything that contains it.
Goop still sells The Mother Load, but now advises pregnant women to be cautious of vitamin A in the supplement.