PHOTOS
A Family Affair! Angelina Jolie, Brad Pitt, And Children Pose For November Vogue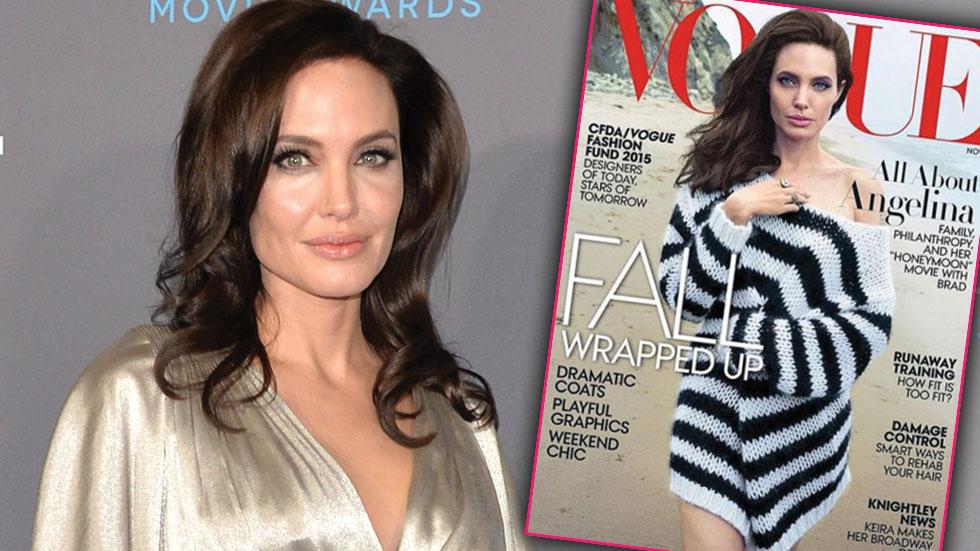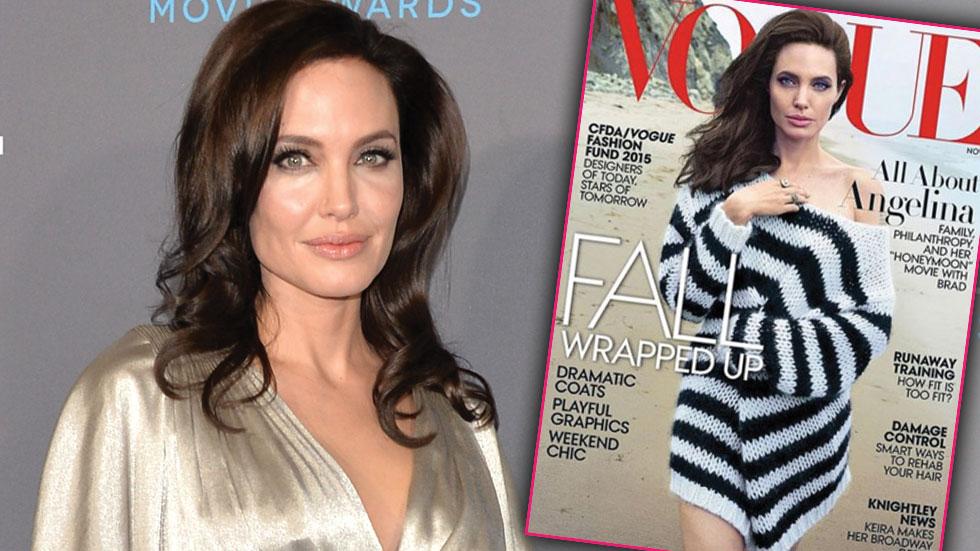 What a stunning family! Angelina Jolie graces the cover the Vogue magazine's November issue but the star didn't pose alone. Brad Pitt and their six children, Maddox, Pax, Zahara, Shiloh, Vivienne, and Knox, joined the Academy-award winner in her spread!
Article continues below advertisement
Angelina spoke about her upcoming movie with Brad, By The Sea, which is the first time they've starred together in leading roles since Mr. & Mrs. Smith, raising her large and diverse family, and facing her life-threatening health scare earlier this year.
Angelina and crew often travel to her children's home countries to appreciate different cultures and keep connected to their roots. She explained, "We travel often to Asia, Africa, Europe, where they were born. The boys know they're from Southeast Asia, and they have their food and their music and their friends, and they have a pride particular to them. But I want them to be just as interested in the history of their sisters' countries and Mommy's country so we don't start dividing."
Article continues below advertisement
The actress and activist underwent a preventative double mastectomy when she found out she was positive for the BRAC1 gene. She said the experience connected her to other women. "I wish my mom had been able to make those choices. It's hard. They are not easy surgeries. The ovaries are an easy surgery, but the hormone changes. We did joke that I had my Monday edit. Tuesday surgery. Wednesday go into menopause. Thursday come back to edit, a little funky with my steps," she said.
Article continues below advertisement
Angelina, 40, told Vogue that she doesn't think she'll be acting forever. The philanthropist said, "I'm almost enjoying it more now that I see it as something I've been fortunate to be part of. Maybe in the next few years I'll finish being in front of the camera. I'll be happier behind it. I'm happy to be home. I want to really focus on my children, doing the best I can to guide and protect them before they are out of the house. These are their most important years."
Brad and Angelina married in a private ceremony in France in August 2014, after announcing their engagement in April 2012.
Article continues below advertisement
The "Unbroken" director was shot by legendary photographer Annie Leibovitz.