PHOTOS
Aaron Carter Says He's 'Found The Love Of My Life' With New Girlfriend After Coming Out As Bisexual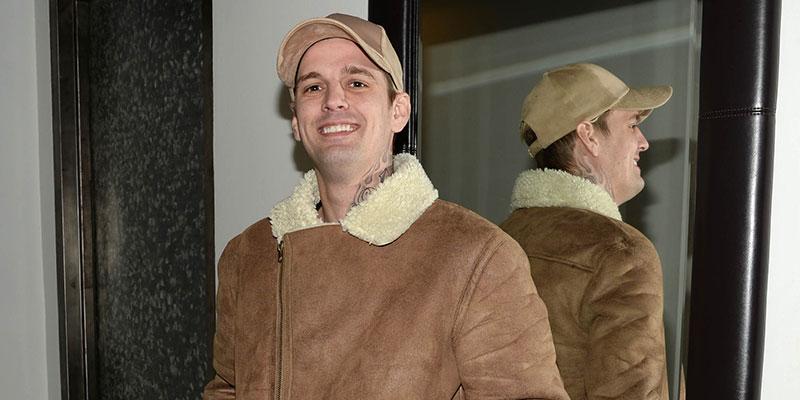 It was more than a year ago when Aaron Carter publicly came out about his bisexuality following a tumultuous summer punctuated by the death of his father Bob, a DUI arrest, his feud with big brother Nick, and his split from girlfriend Madison Parker. Since then, the singer has turned his life around and has found a whole new love. Read on for the latest.
Article continues below advertisement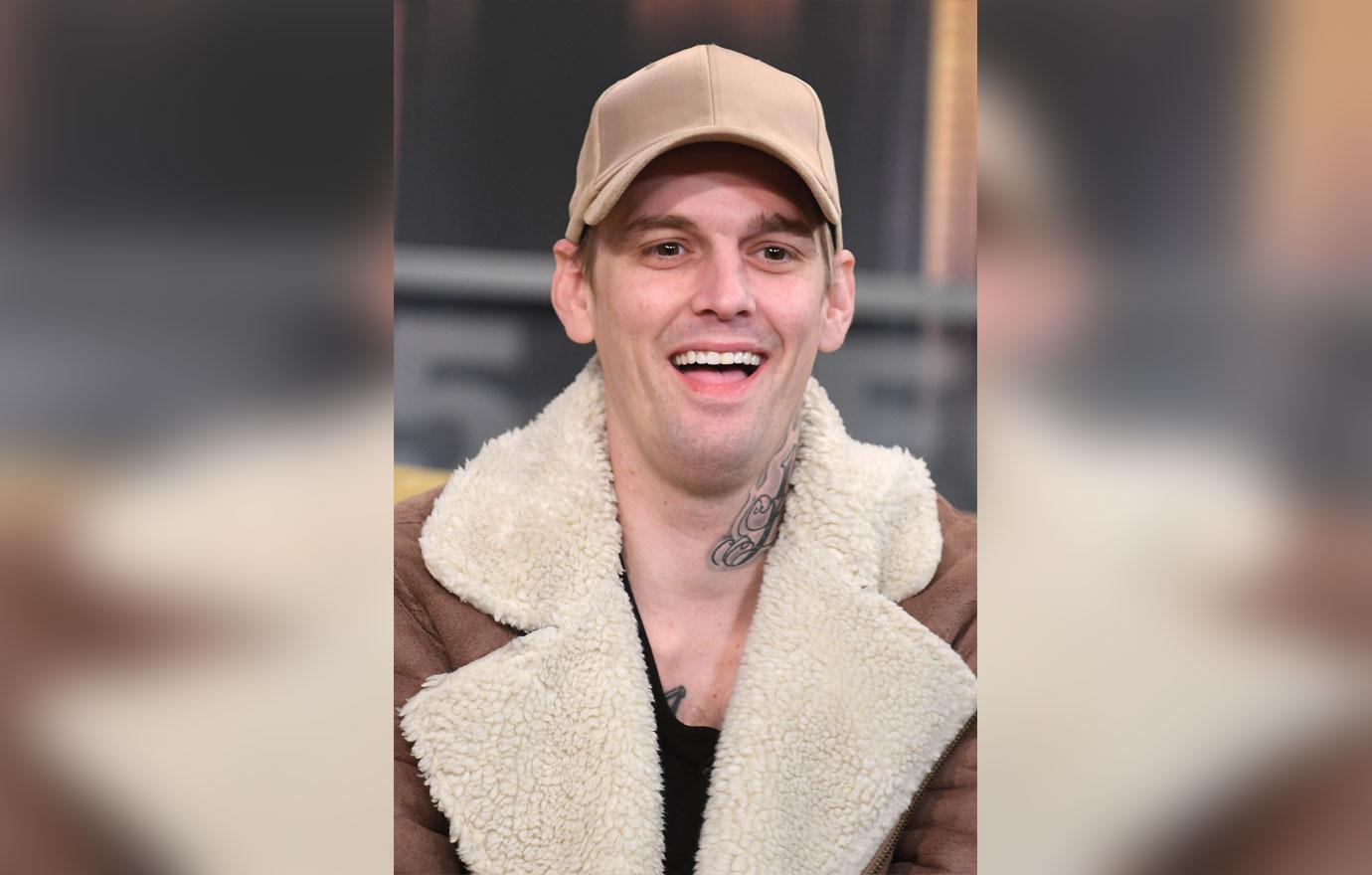 In August 2017, Aaron made the decision to come out to his fans online in a heartfelt series of tweets that included, "I grew up in this entertainment industry at a very young age and when I was around 13-years-old I started to find boys and girls attractive."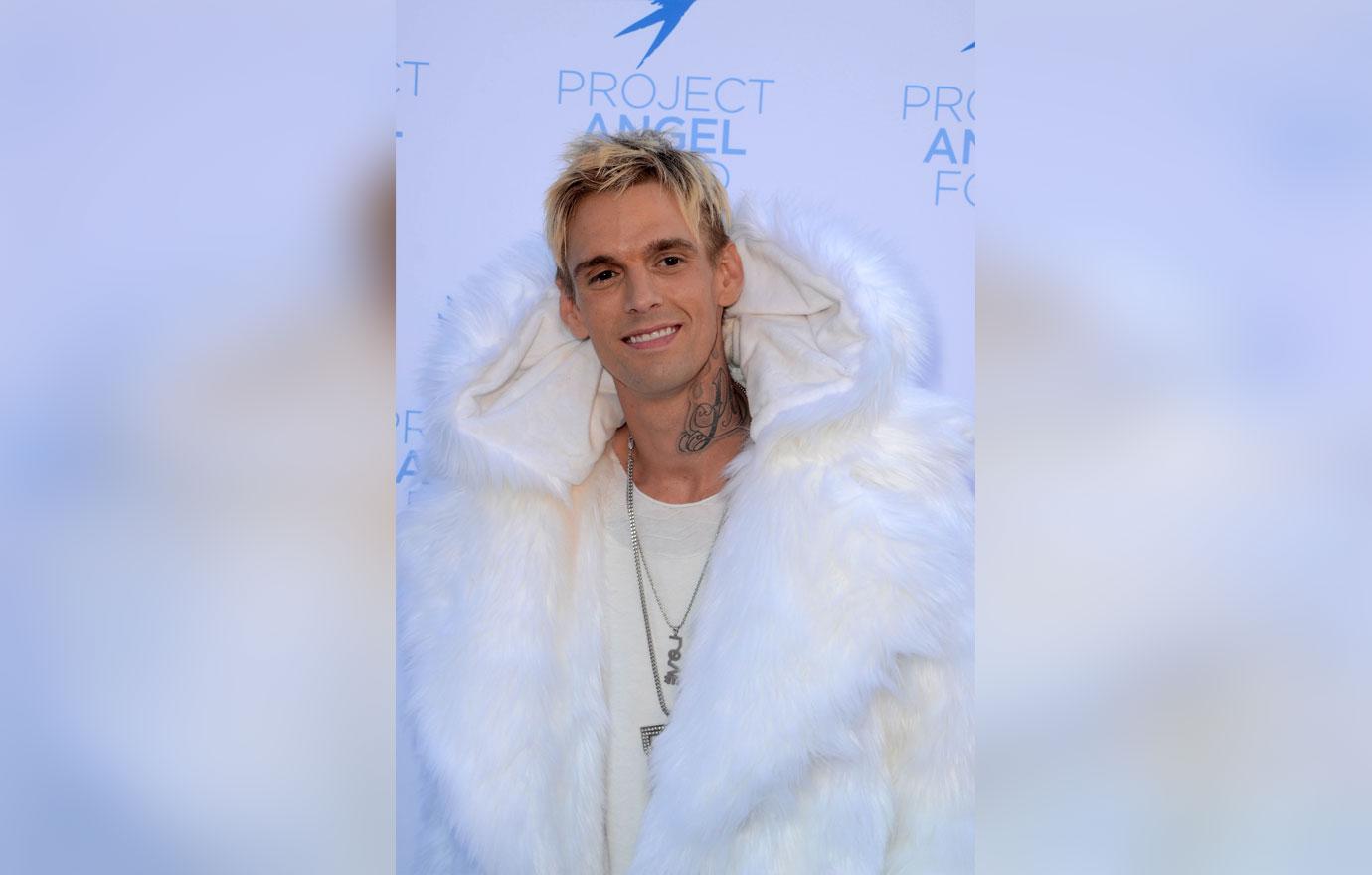 He added, "There were years that went by that I thought about, but it wasn't until I was 17-years-old, after a few relationships with girls, I had an experience with a male that I had an attraction to who I also worked with and grew up with."
Article continues below advertisement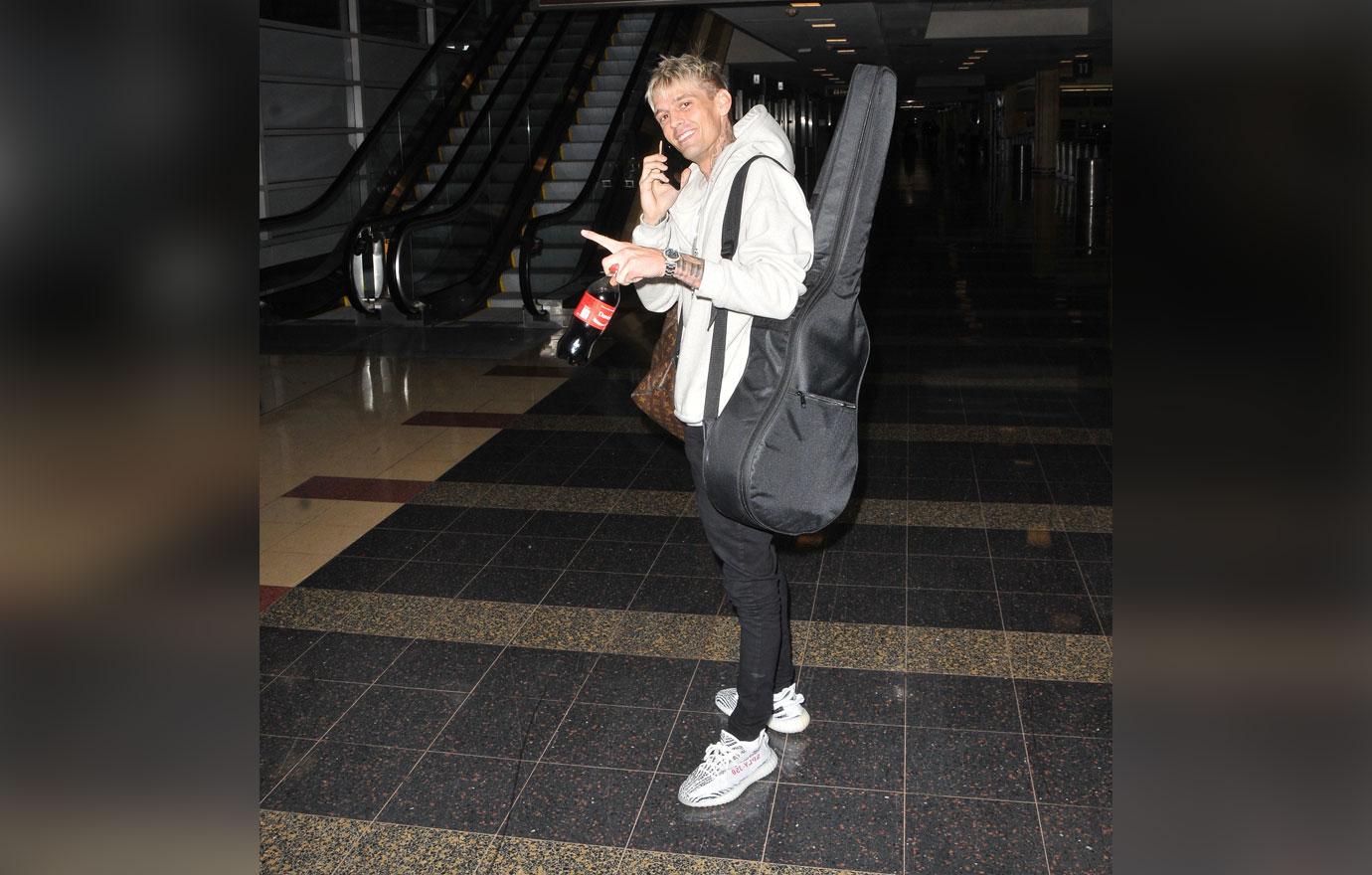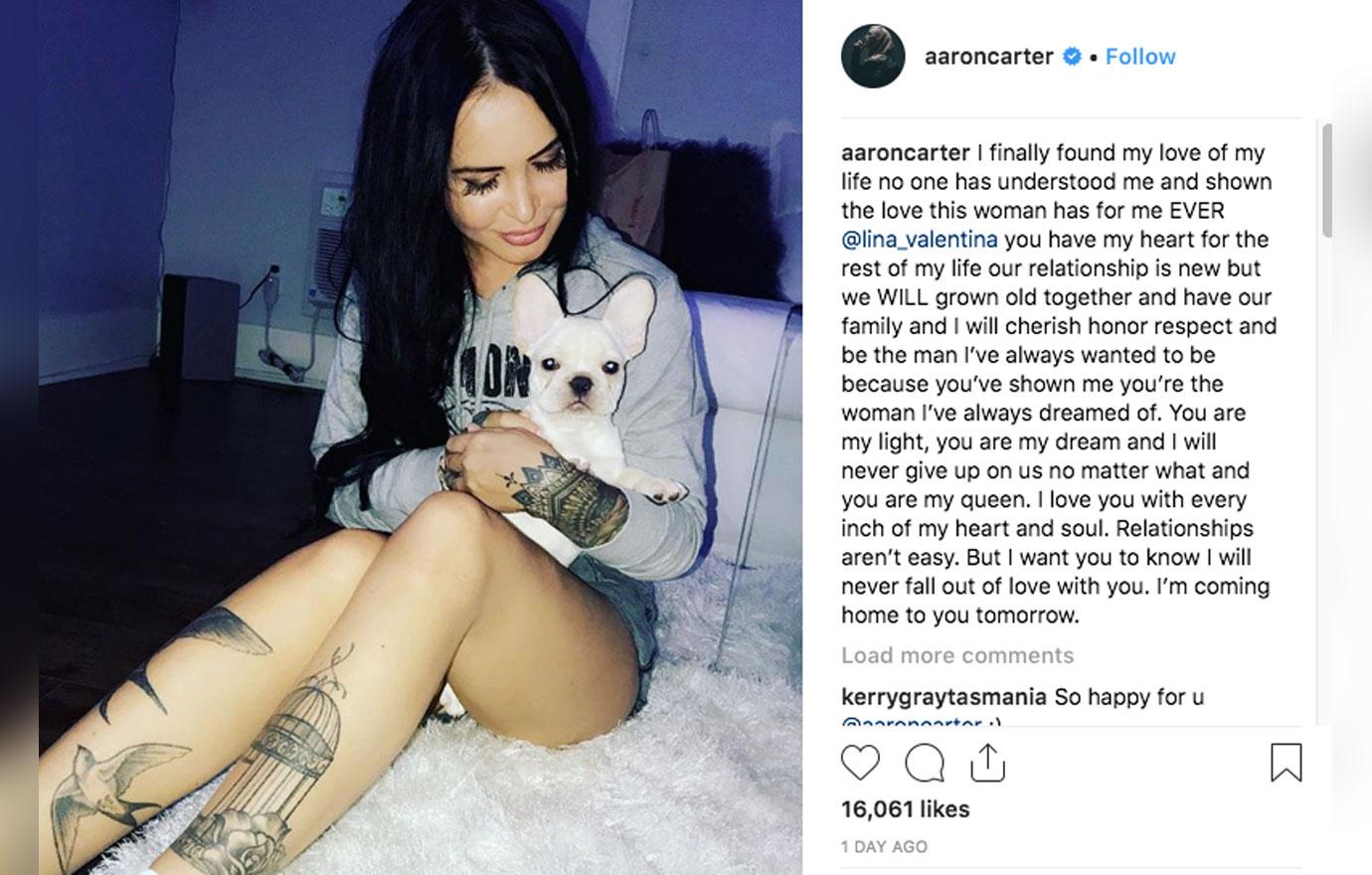 That has apparently included a wonderful new romance with new girlfriend and artist Lina Valentina, to whom he professed his love on Instagram on Tuesday in the caption of a photo of his brunette sweetheart. "I finally found the love of my life. No one has understood me and shown the love this woman has for me EVER. @lina_valentina,you have my heart for the rest of my life. Our relationship is new, but we WILL grow old together and have our family."
Article continues below advertisement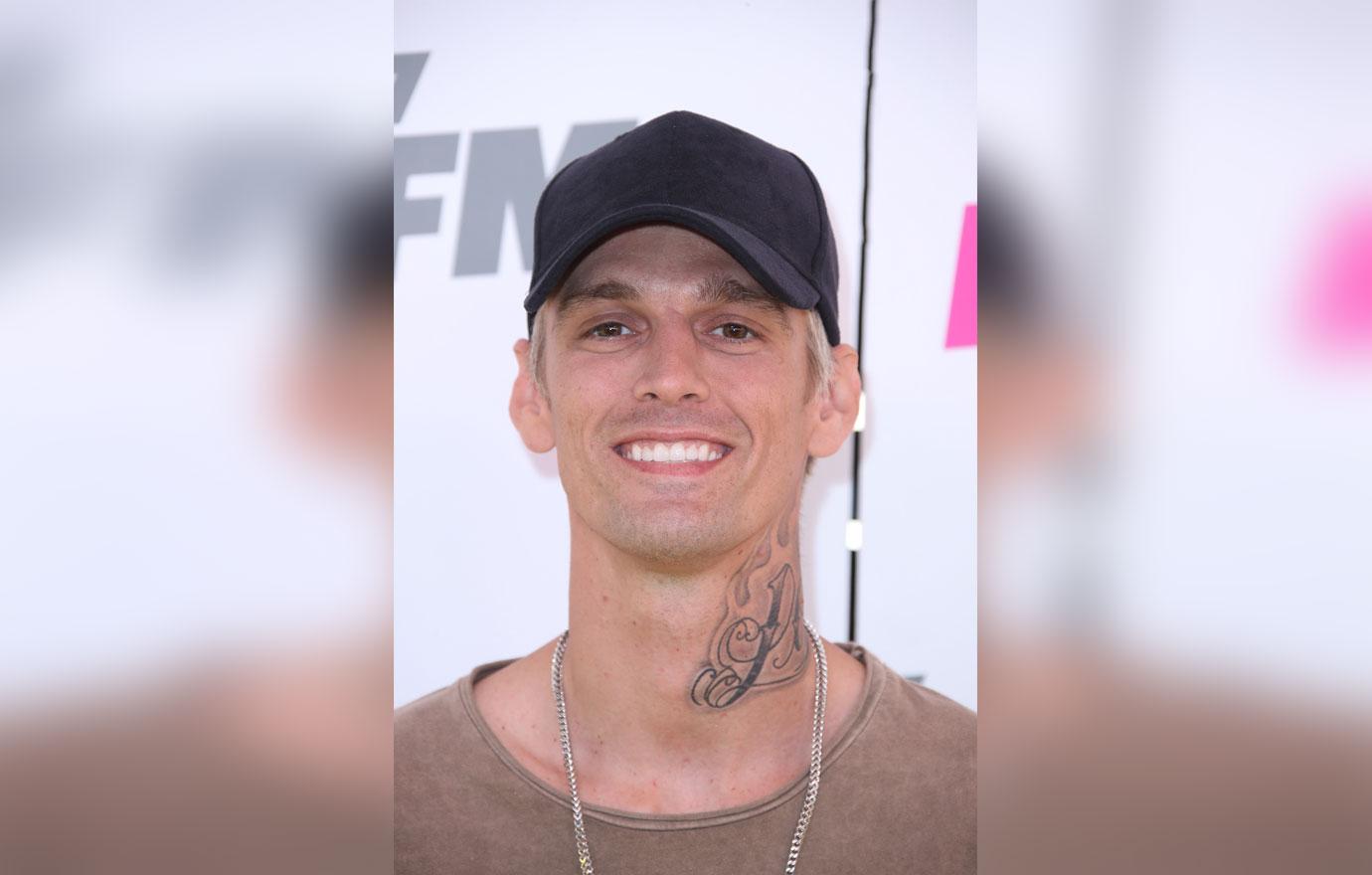 He continued, "I will cherish, honor, respect, and be the man I've always wanted to be because you've shown me you're the woman I've always dreamed of. You are my light, you are my dream, and I will never give up on us, no matter what. You are my queen. I love you with every inch of my heart and soul. Relationships aren't easy. But I want you to know I will never fall out of love with you. I'm coming home to you tomorrow."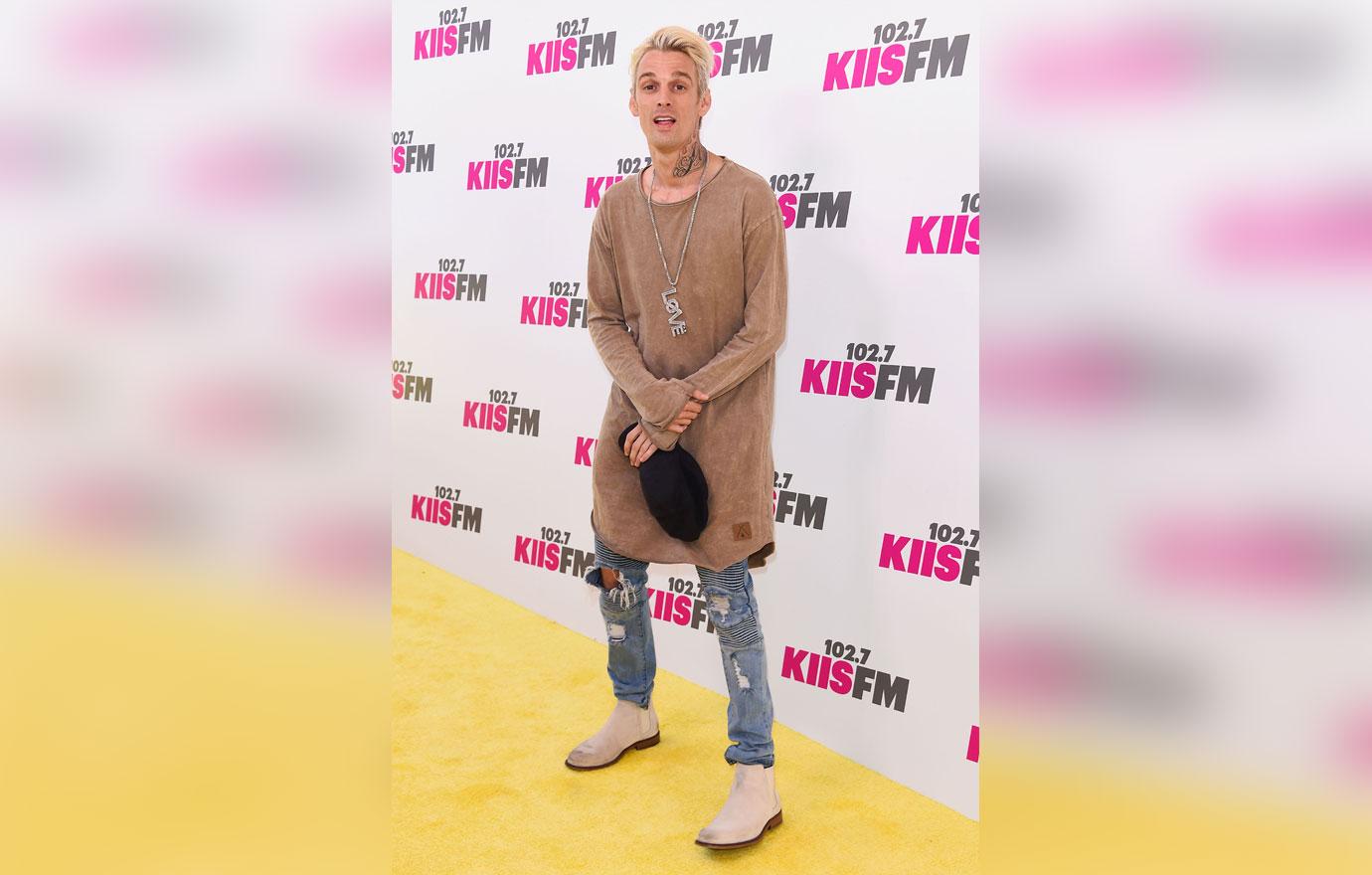 What do you think about Aaron professing his love for his new girlfriend? Sound off in the comments!