PHOTOS
Abby Lee Miller Posts Another Emotional Photo From Her Hospital Bed After Cancer Diagnosis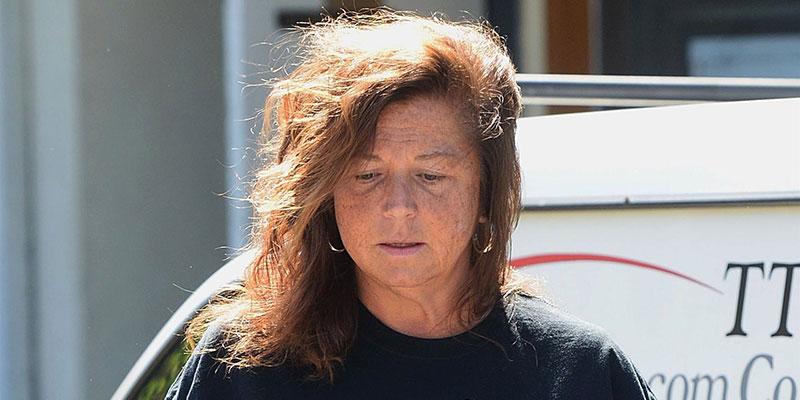 It has been an extremely rough time for former Dance Moms star Abby Lee Miller. She was diagnosed with cancer only a couple of weeks after being released from prison to a halfway house for bankruptcy fraud. She just posted yet another emotional photo from her hospital bed on her Instagram story Saturday, where a couple of familiar friends came by to cheer her up.
Article continues below advertisement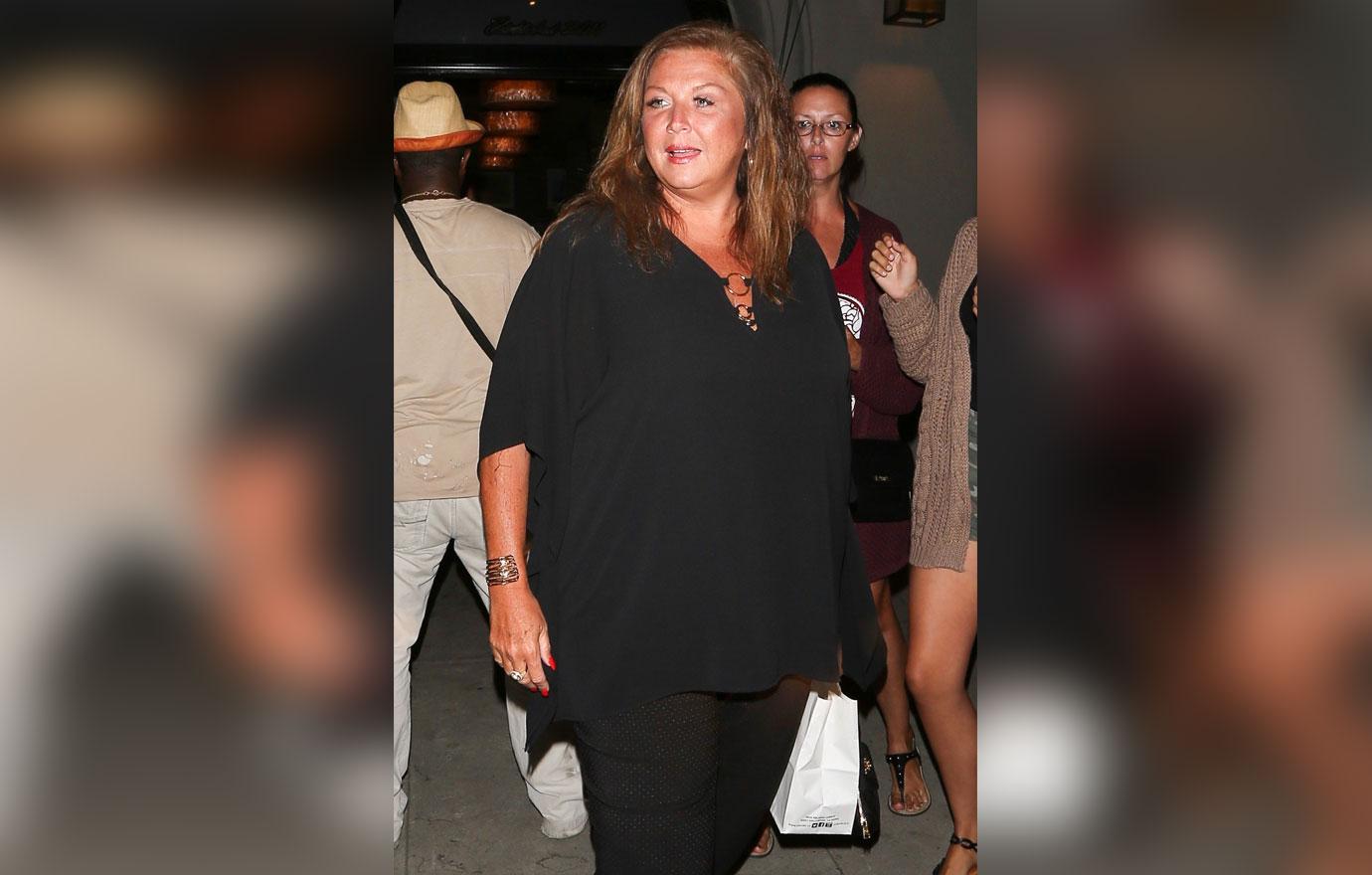 Abby was diagnosed with non-Hodgkin's lymphoma, a cancer of the lymphatic system, last month after having emergency surgery for what doctors actually thought was a near fatal spinal infection.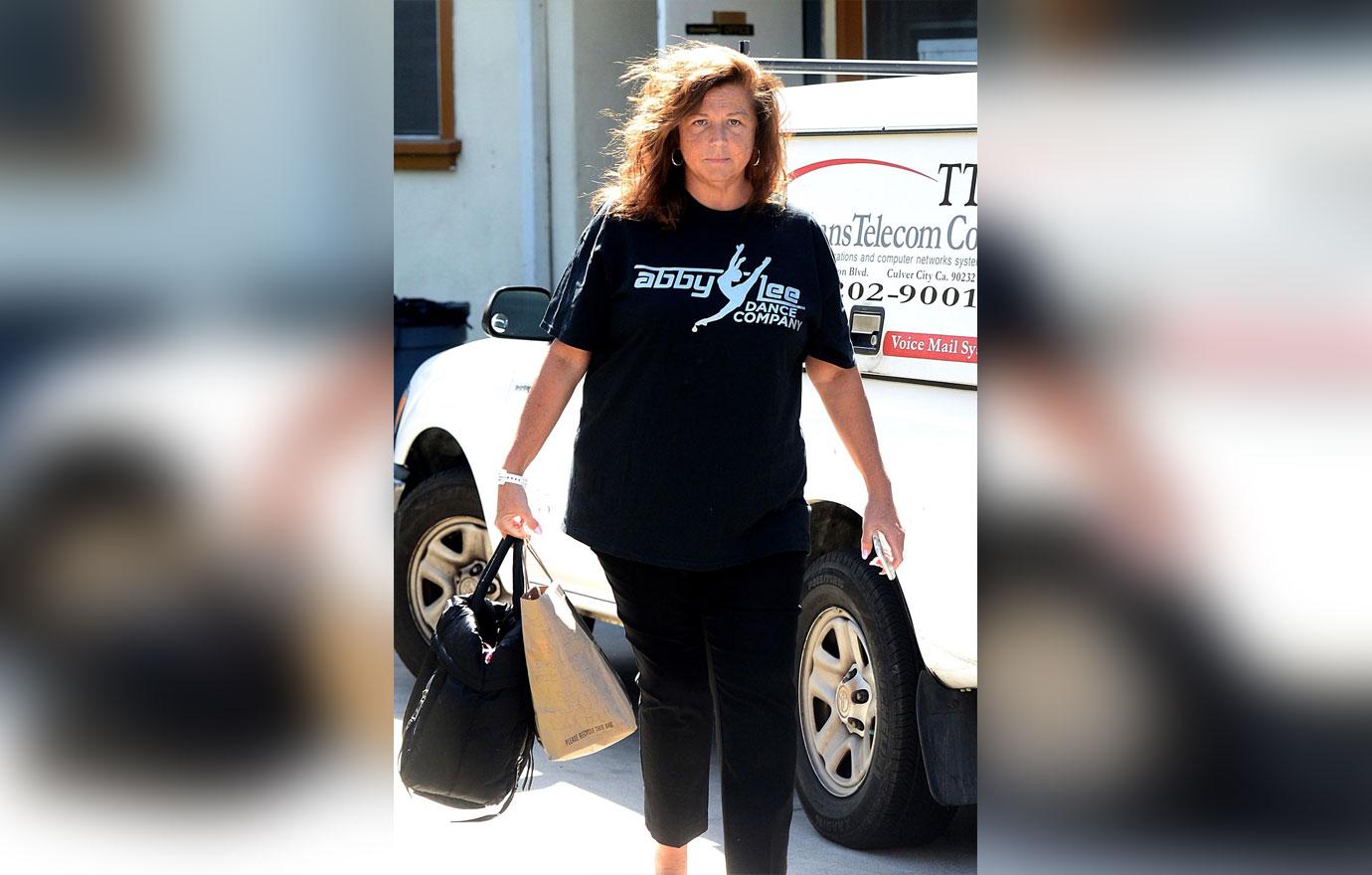 "If we didn't do something, she was going to die," Dr. Hooman Melamed, an orthopedic spine surgeon at Cedar Sinai Marina Del Rey Hospital who has been treating her, told PEOPLE. "Her blood pressure was bottoming out. She was not doing well."
Article continues below advertisement
She has shared a bunch of photos of herself since surgery, including a graphic one of her back which had an 18-inch incision in it after the five-hour multi-level laminectomy. "This gives a whole new meaning to being stabbed in the back!" she joked.
Abby also posted a photo of her resting in her hospital bed, nestled up next to a pillow that said "Save the tears for your pillow" while captioning the post "Practice what you preach!" She did however get some good news as some familiar friends came by to cheer her up on Saturday.
Article continues below advertisement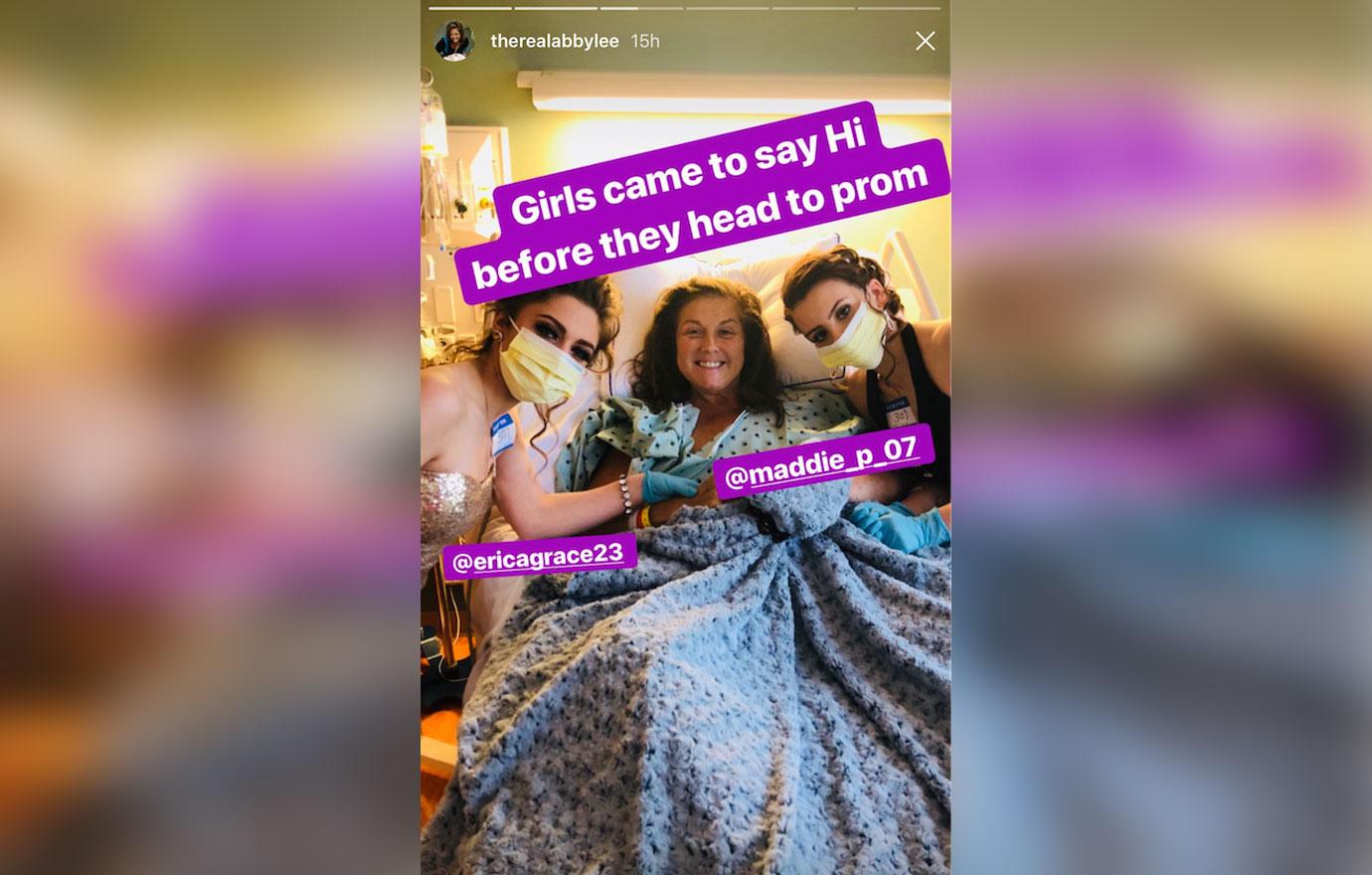 Dancers Erica Perri and Maddie Pietrusinksi, the latter of which is Abby's goddaughter, stopped by her hospital room shortly before the two headed to prom! They both playfully wore surgical maps in their gowns as Abby happily smiles for the camera. Good to see that she has some major support around her as Abby is going through one of the toughest times of her life.
What are your thoughts on how Abby is doing? Sound off in the comments.