PHOTOS
Adrienne Bailon Reveals She Had Panic Attacks & Thought She Was Going To Die While In Costume On 'The Masked Singer'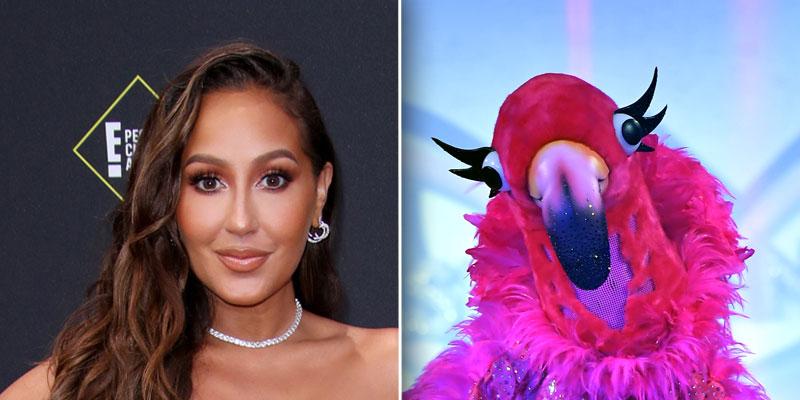 The Real cohosts have been suspecting that Adrienne Bailon was the Pink Flamingo on The Masked Singer for months and they were right! The former Cheetah Girl and 3LW singer was unmasked on the December 18 finale of the FOX show. Adrienne revealed while doing the show that she suffered from panic attacks from insecurities about her voice and had difficulty breathing in her costume.
Article continues below advertisement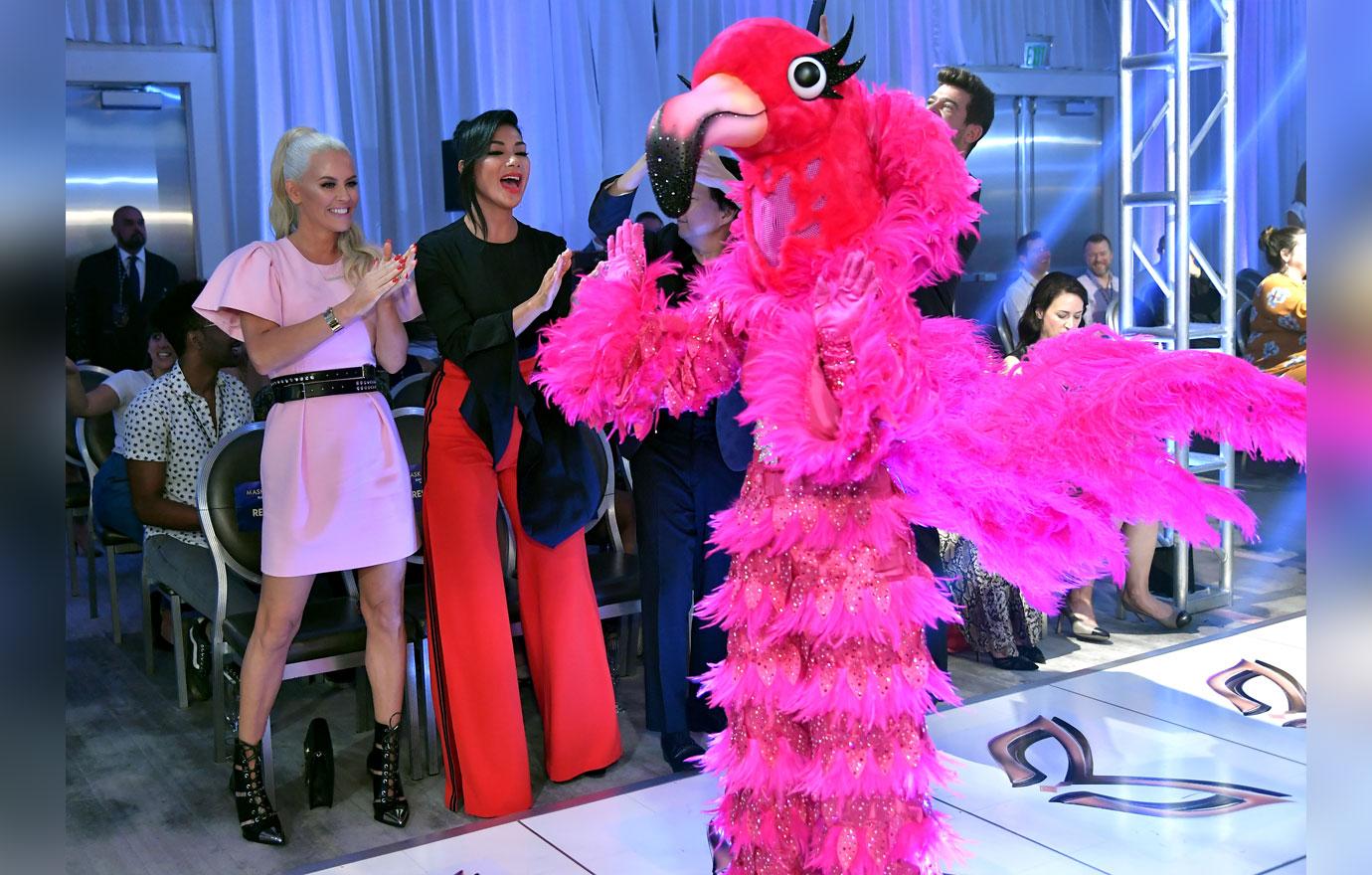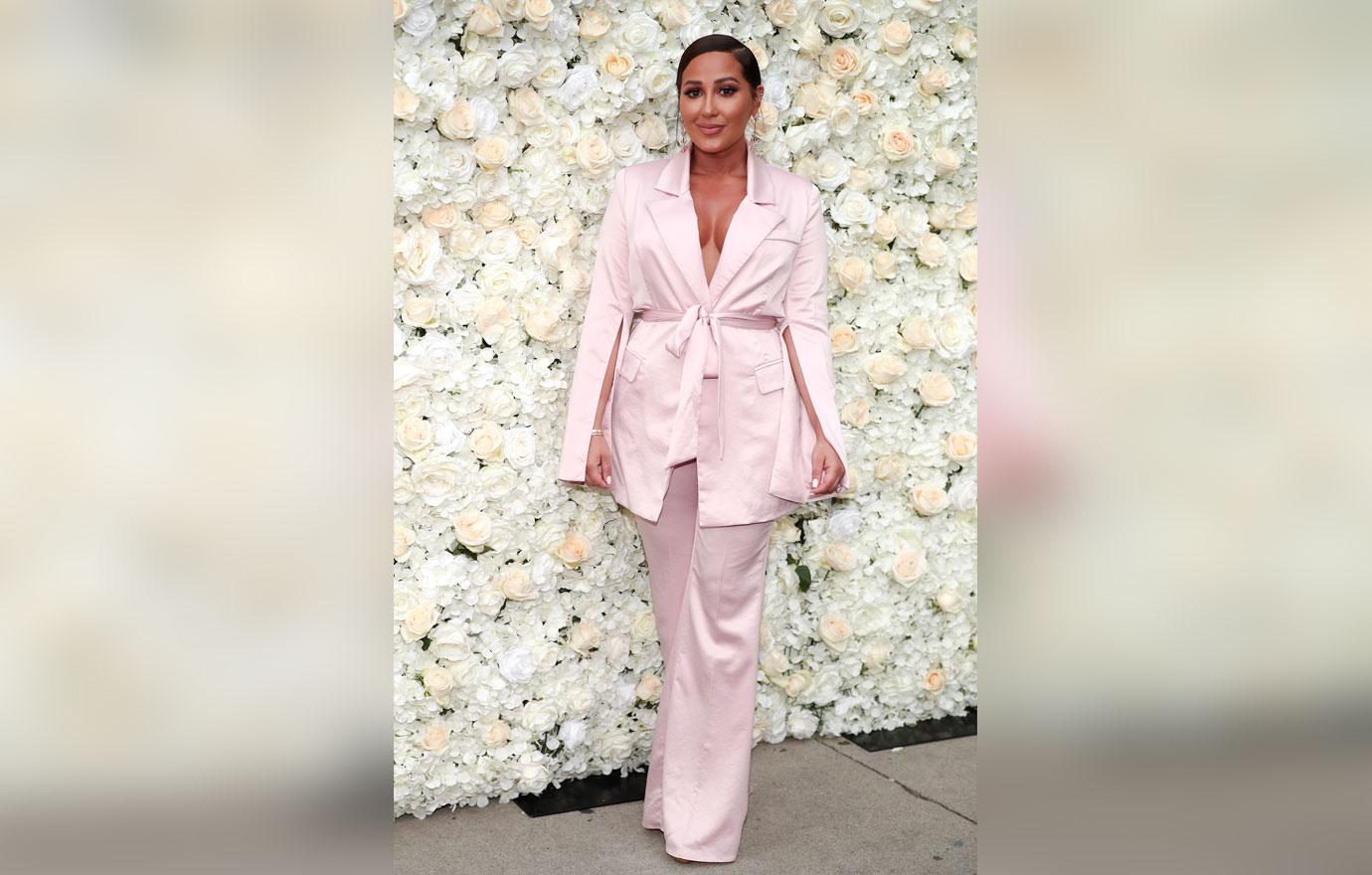 The top three contestants on The Masked Singer performed one final time for the judges before they were unmasked. The Pink Flamingo sang "Proud Mary" by Tina Turner. When Adrienne was unmasked, the judges weren't surprised. Throughout the season she gave clues that clearly pointed to her.
Article continues below advertisement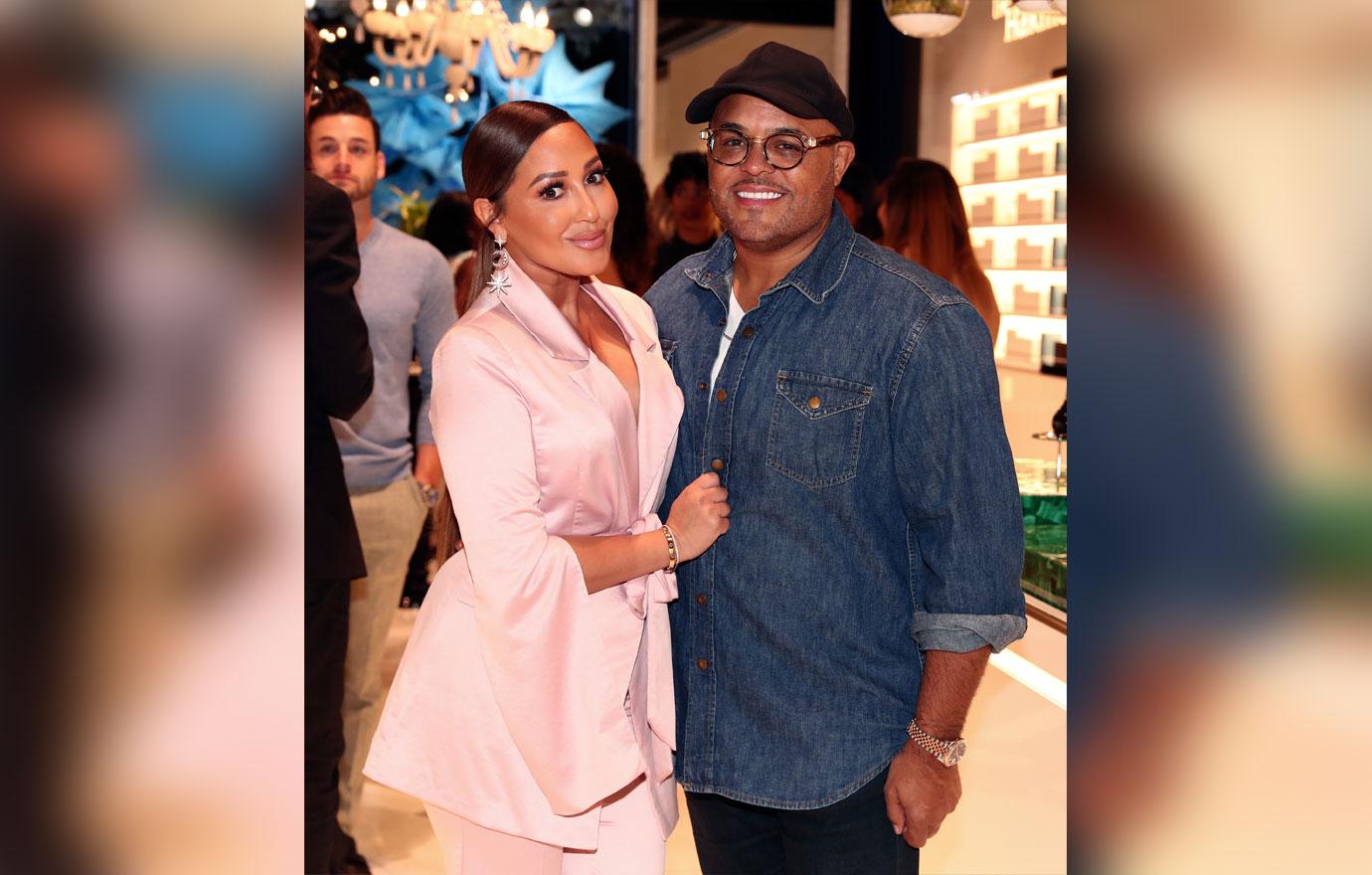 In one pre-performance she revealed she first sang in a church choir, which is how Adrienne got her big break after singing back up for Ricky Martin. She showed a photo of the Taj Mahal and The Cheetah Girls: One World was shot in India. She also shared a picture of the Eiffel Tower, which referenced Paris where she got married to Israel Houghton. In another clue package, she held an apple, symbolizing the Big Apple, New York City, where Adrienne grew up.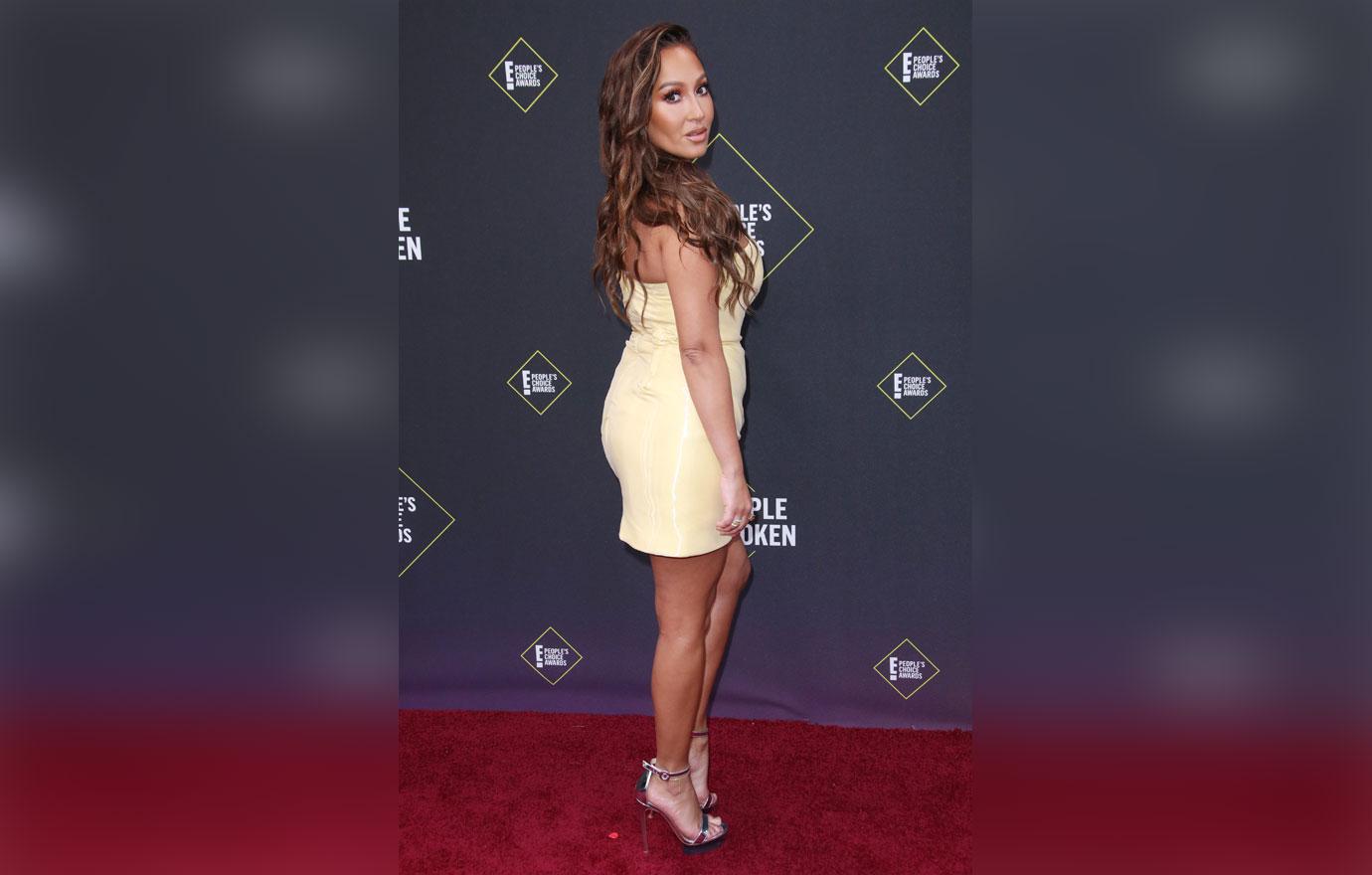 The Real cohost came in third place behind Wayne Brady and Chris Daughtry.
Article continues below advertisement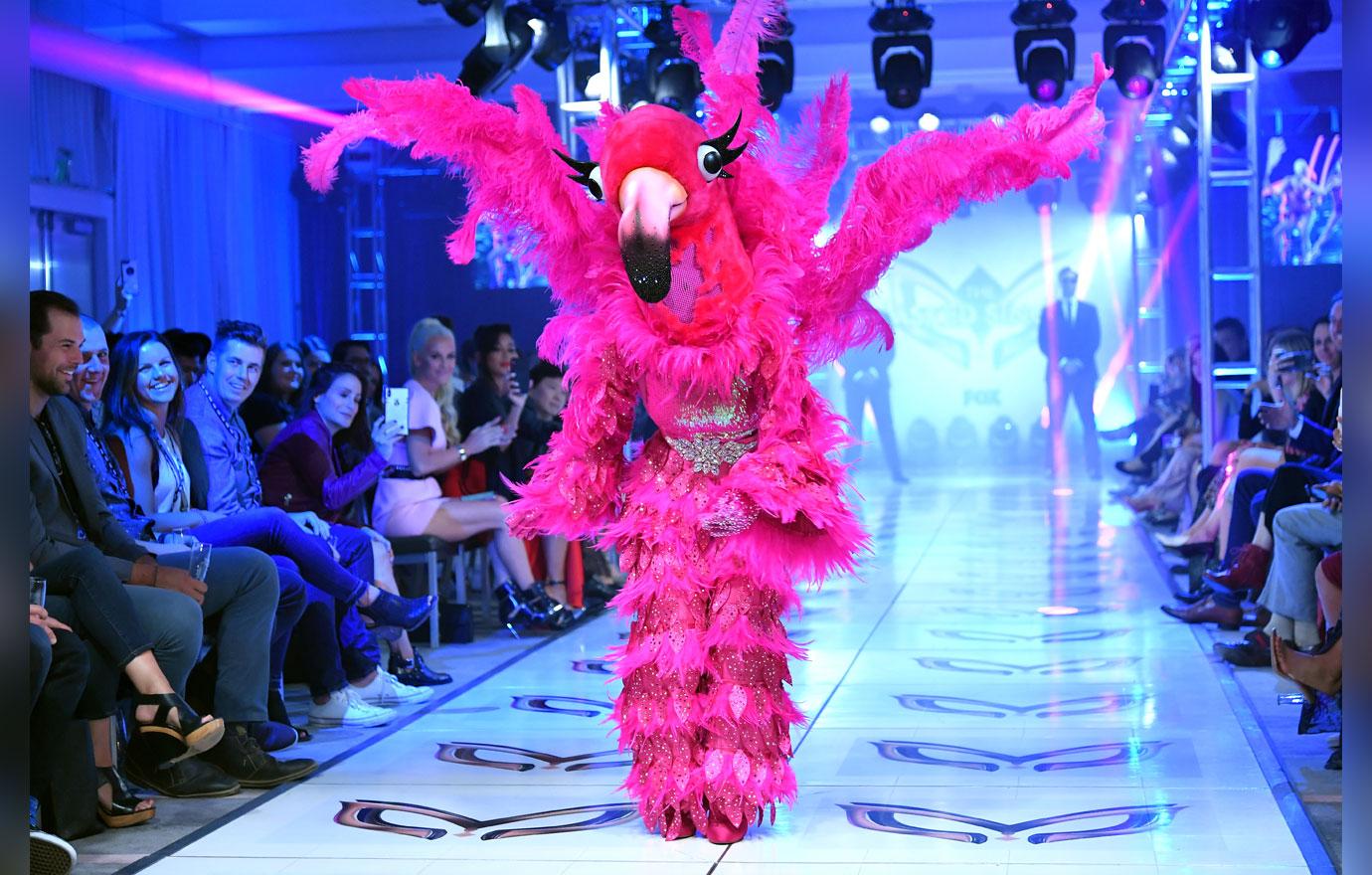 Adrienne opened up about the experience on December 19 episode of The Real. The former 3LW singer revealed the costumes made her and fellow contestants claustrophobic. "The first time you try it on, there's definitely not enough air. I actually was breathing out of the neck because producers were trying to give the illusion that I was taller. Because they knew for sure if they saw how short I was, they were going to give it away," she said.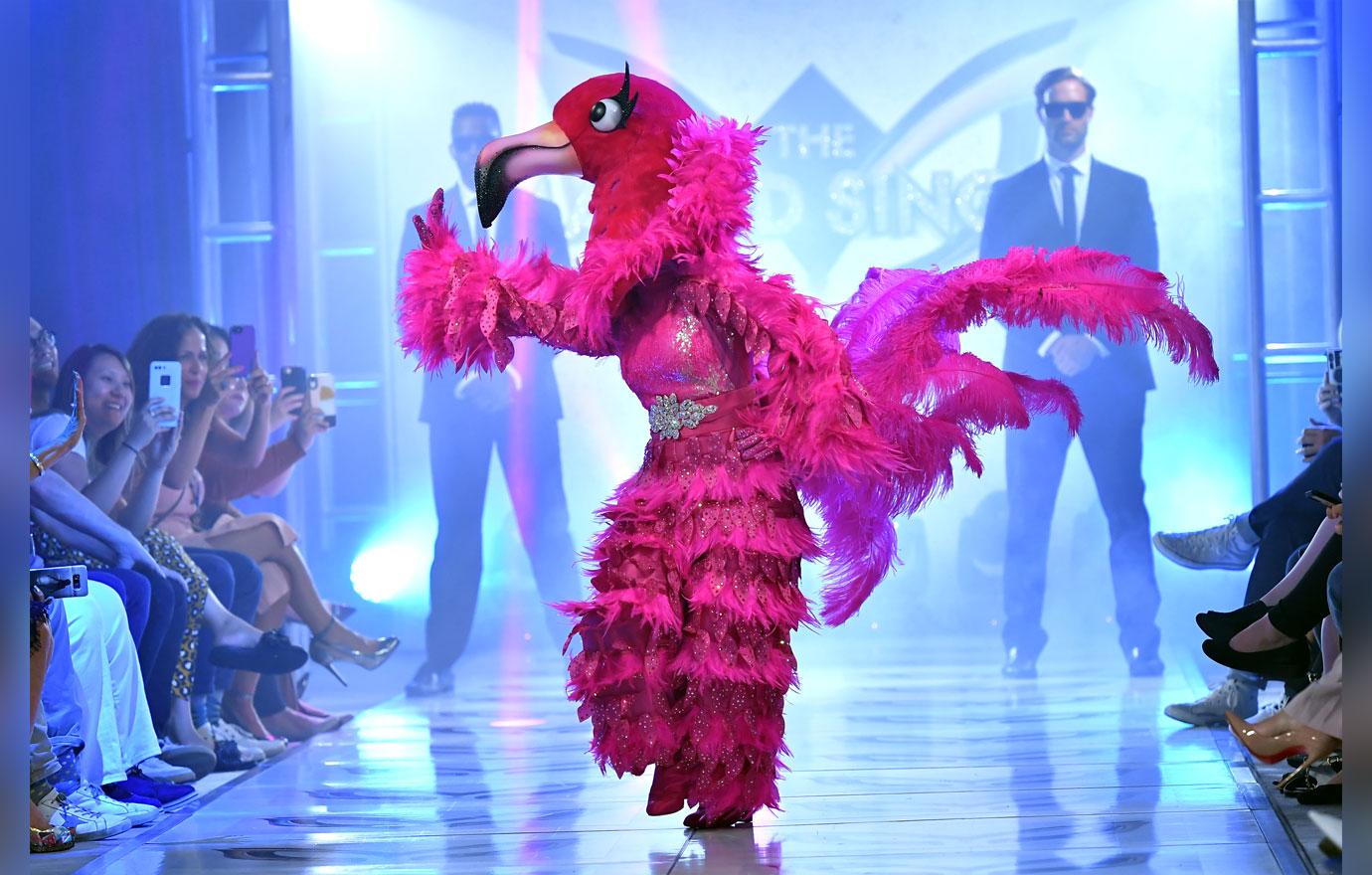 She also admitted that she loved the disguise because it made her forget about her insecurities as a singer. "I got to do what I love to do without people knowing it was me. I think a lot of the part of our insecurities these people will judge you for who you are," she said. "I can't believe that people like my voice. I haven't liked it for so long, but I've come to terms with this."
Article continues below advertisement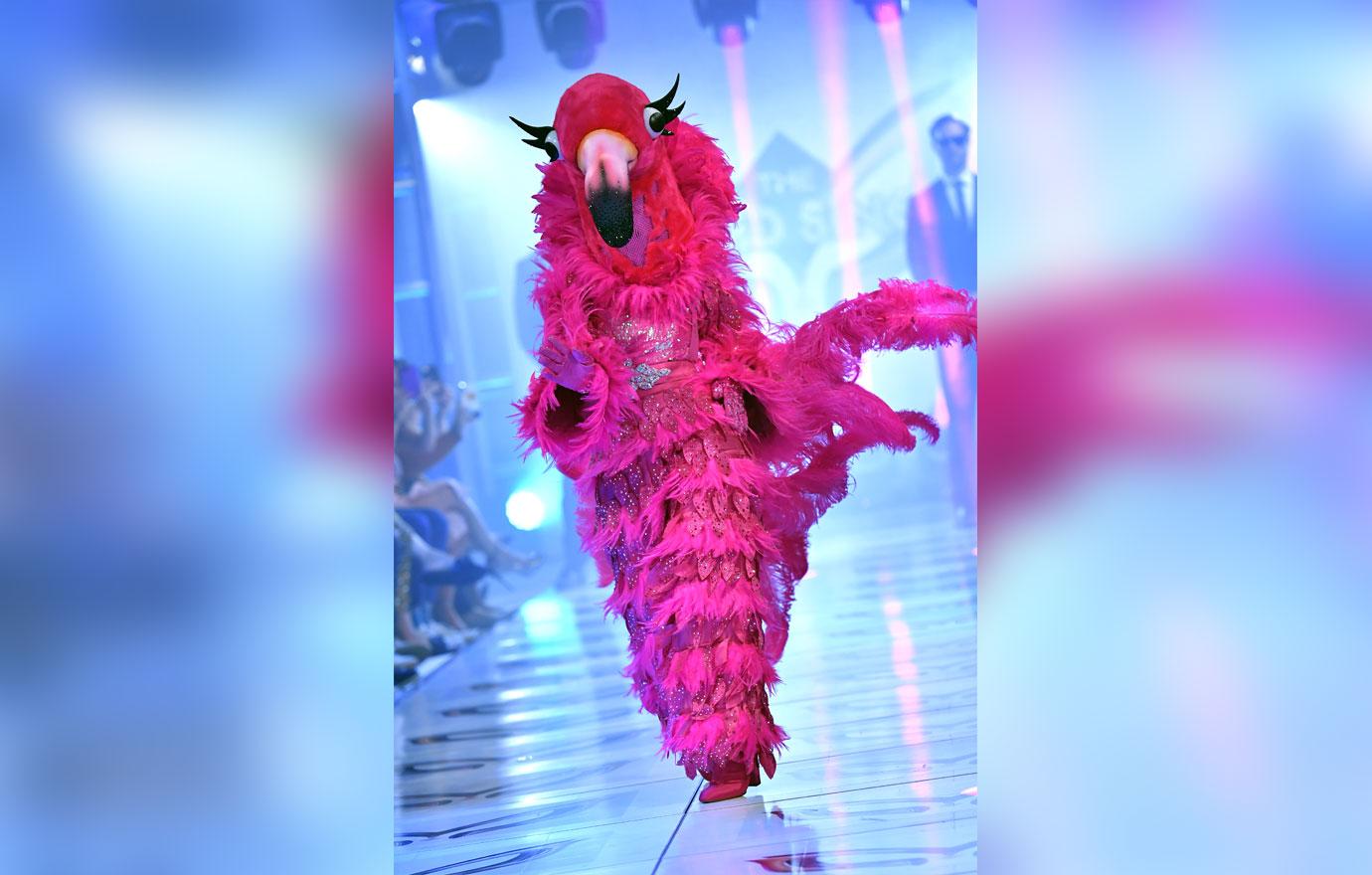 Adrienne added, "Doing this show has made me realize, it's not that I can't sing, I don't think that's the question. Either you like my voice or you don't like my voice, do you get what I mean? There's going to be people that like the sound of my voice and there's going to people that don't like the sound of my voice."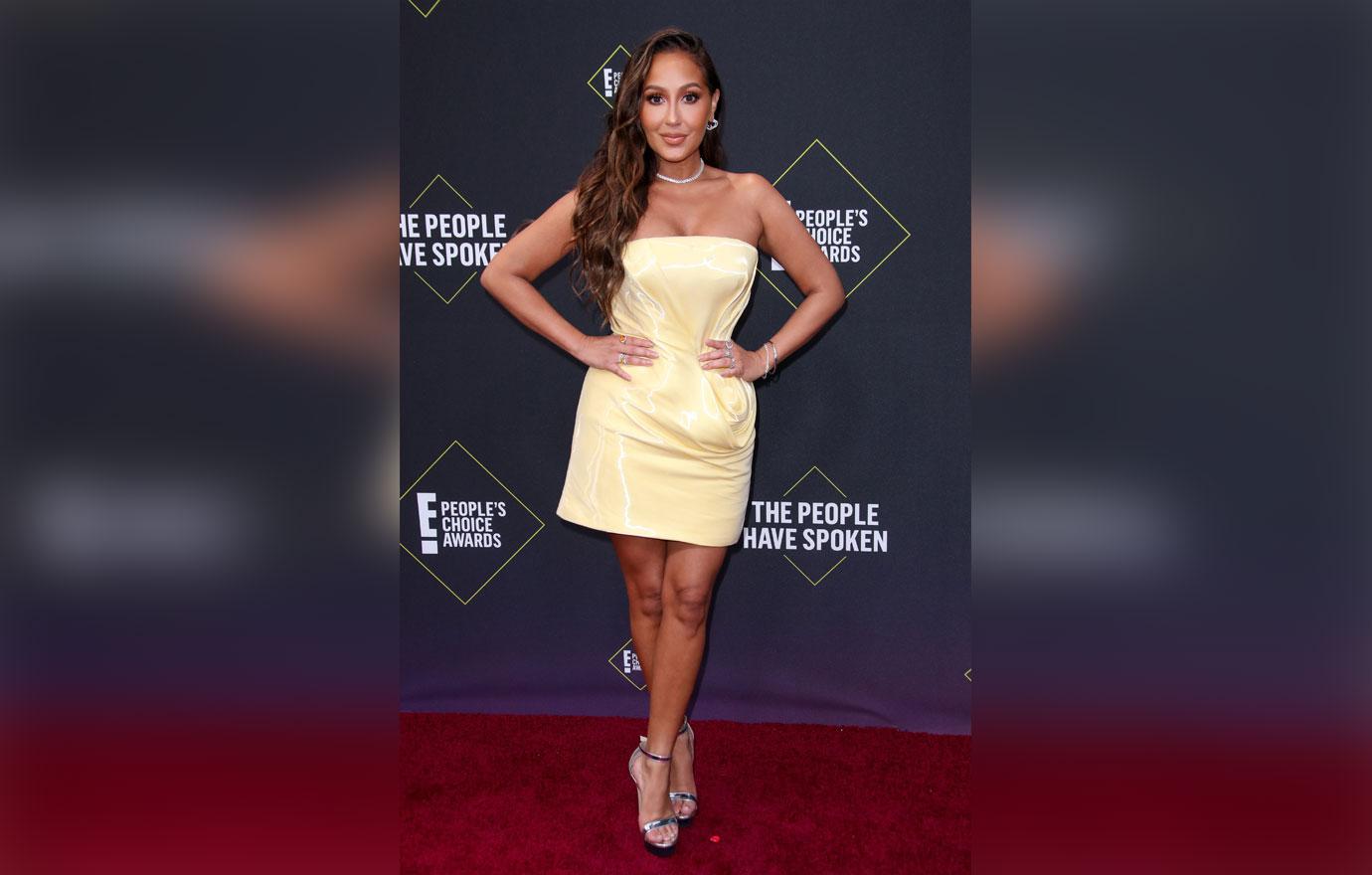 "I also suffer from anxiety and panic attacks, and I literally would tell myself, 'I'm going to faint. I'm going to faint'," she said about performing again. "My legs felt like Jell-O at the top of the stairs, and I thought, 'I'm going to die.'
Article continues below advertisement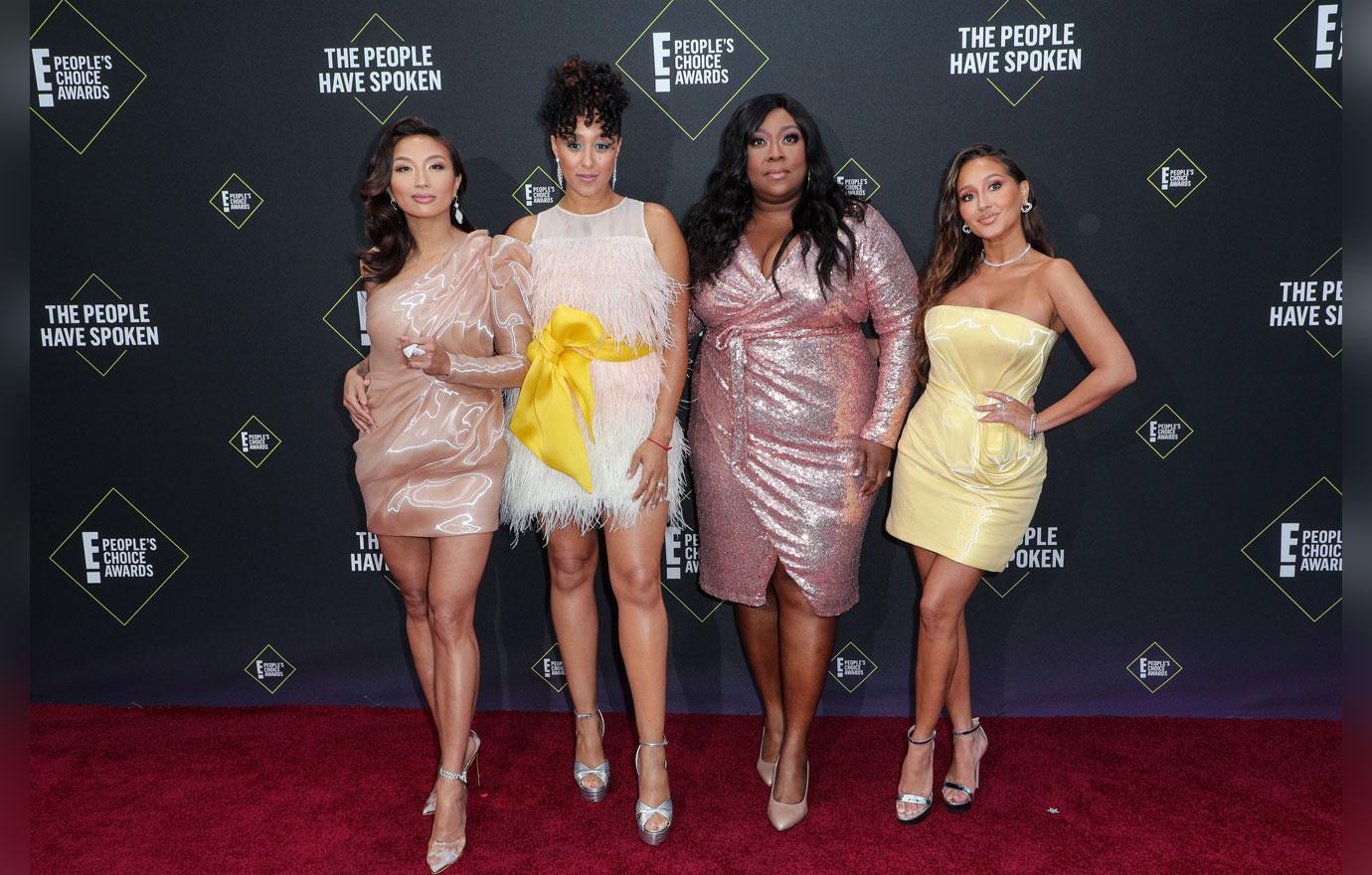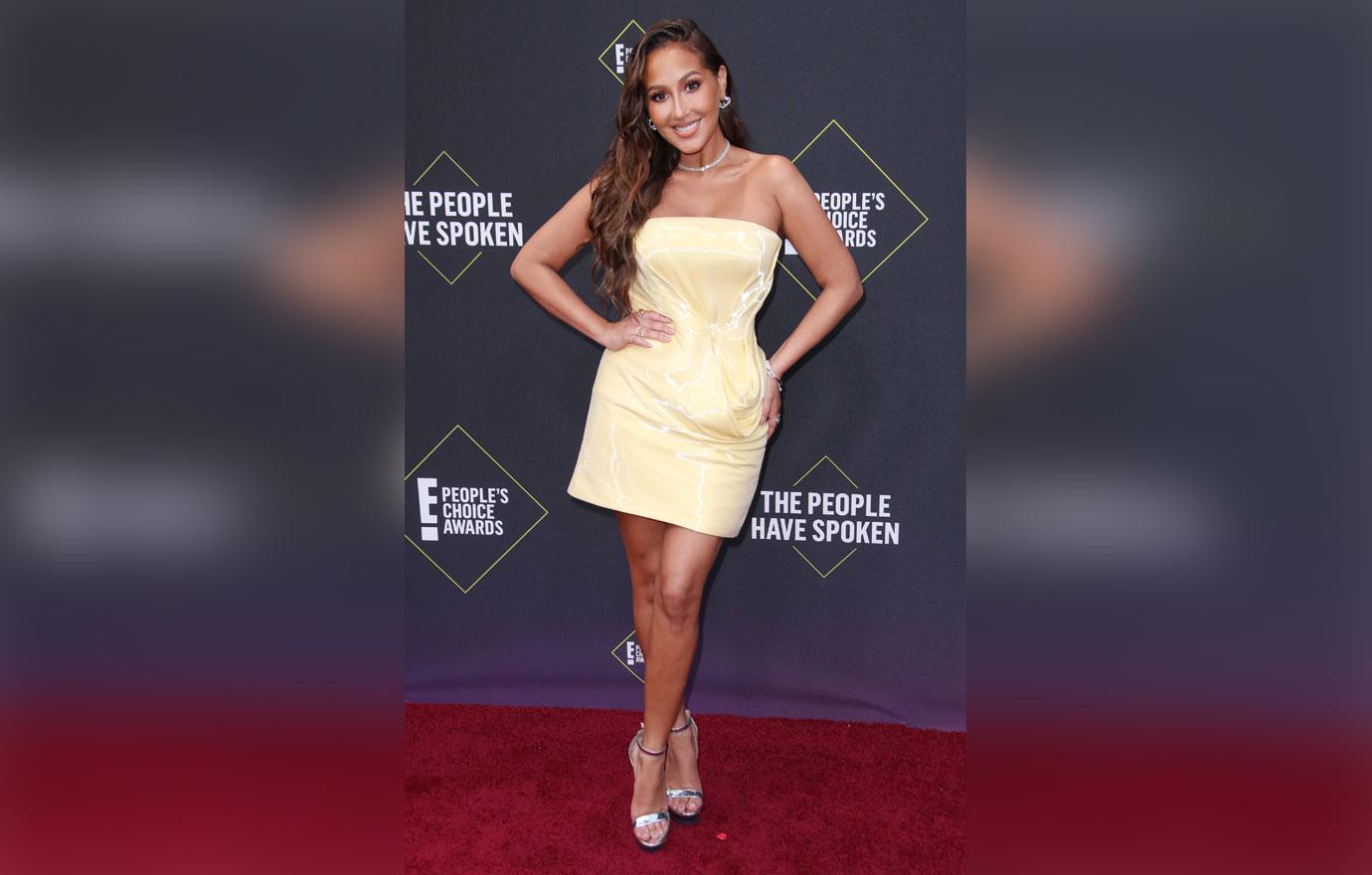 Adrienne denied the speculation and said, "I literally don't understand how people think I can do this show at 4:00 in the morning and that show at night, let's start there. I think it's really flattering because people are saying really nice things. That's dope. At the same time, the answer is no."
Article continues below advertisement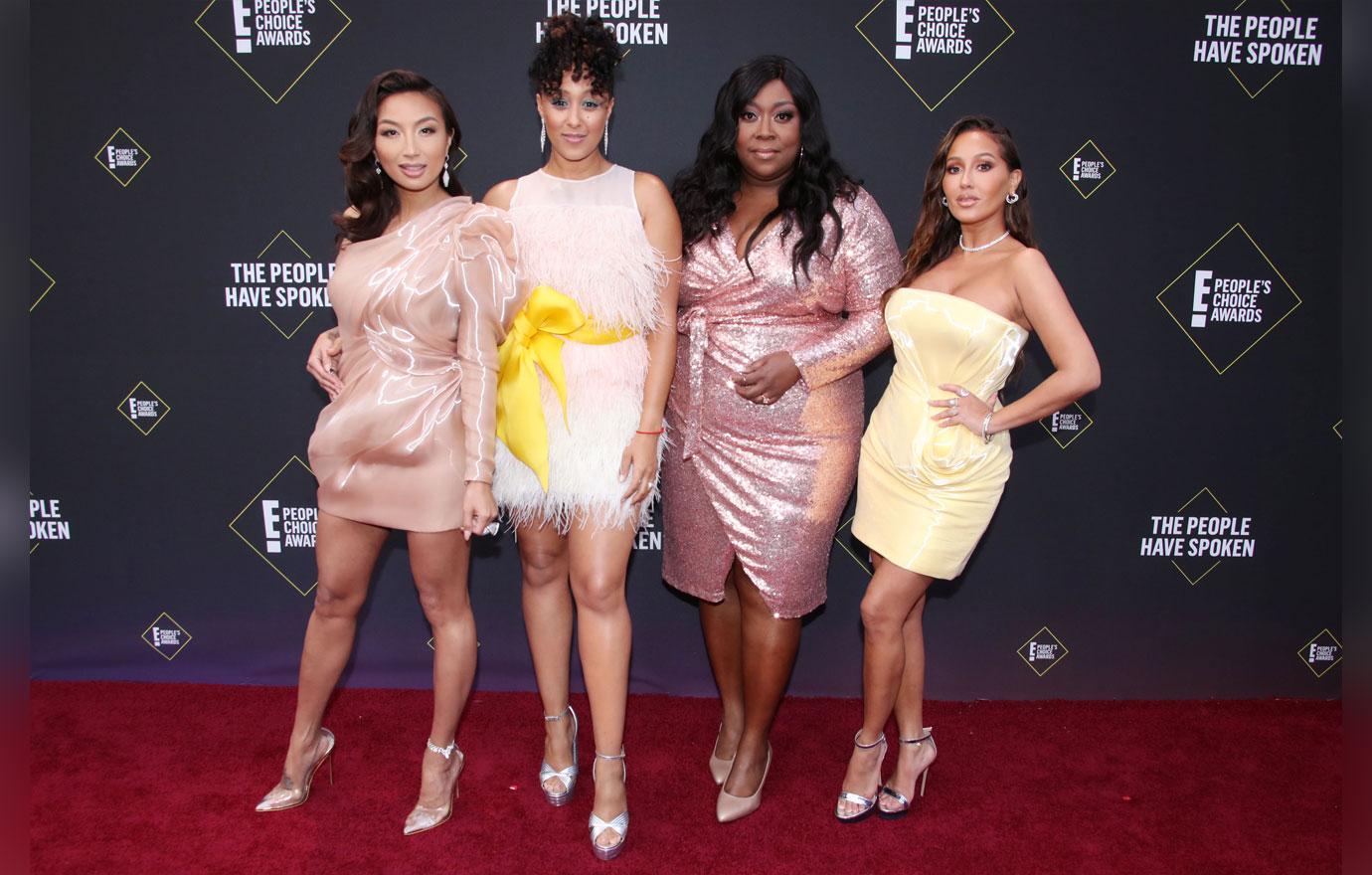 Jeannie Mai didn't buy it. "I know my friend really well, and based on my calculations come you take off the big lashes, take off those heels, that looks about 4'11" to me," she said.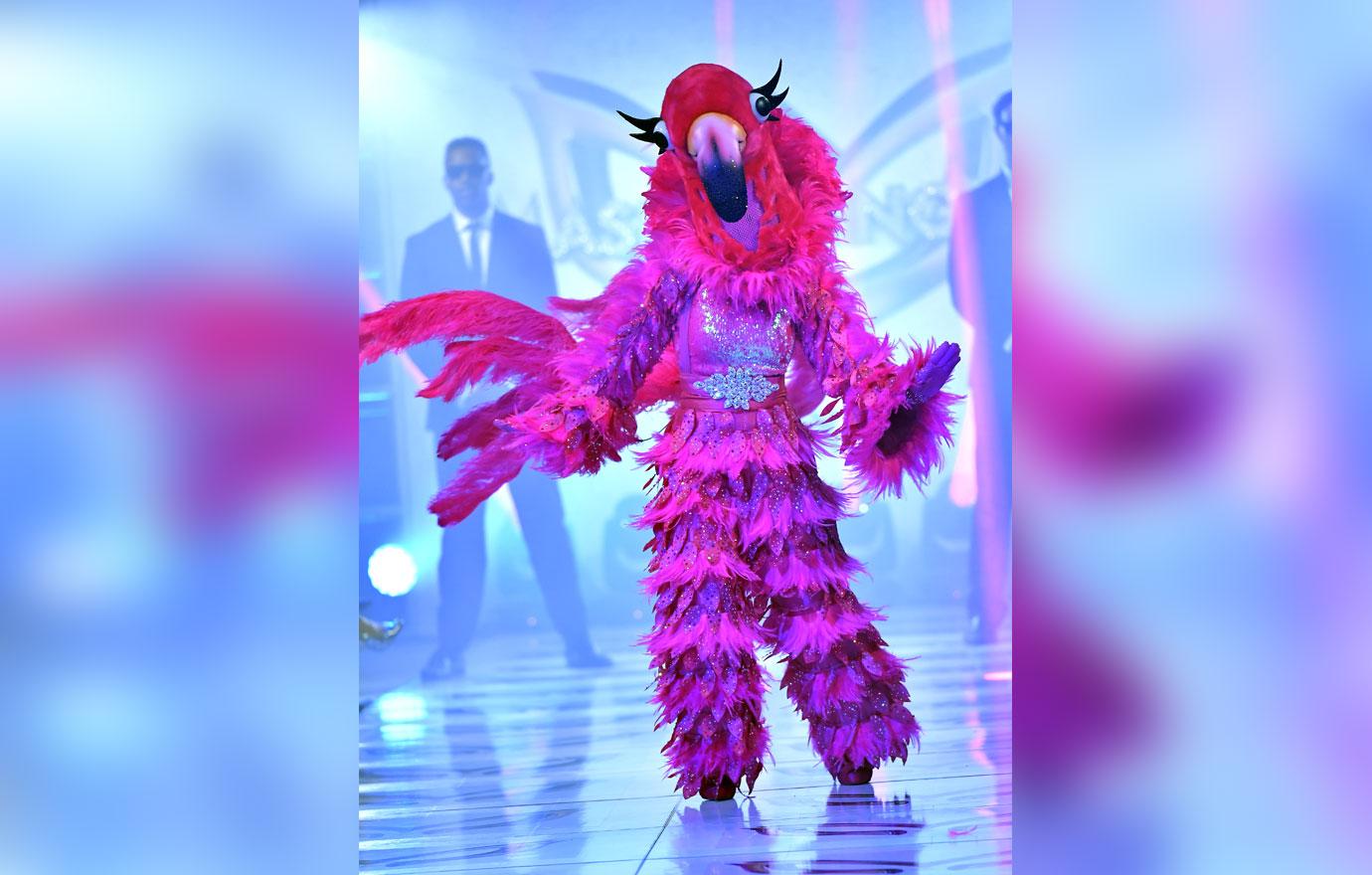 Did you predict Adrienne was the Pink Flamingo? Sound off in the comments below!