PHOTOS
Amber Portwood QUITTING 'Teen Mom OG' After EXPLOSIVE Fight With Farrah Abraham: 'The 'Lack Of Respect Is Too Much'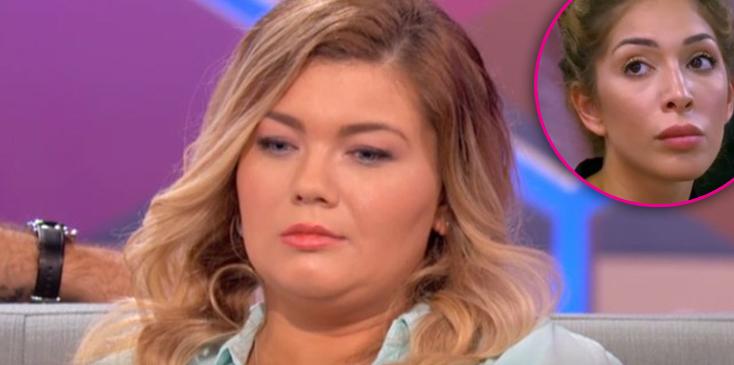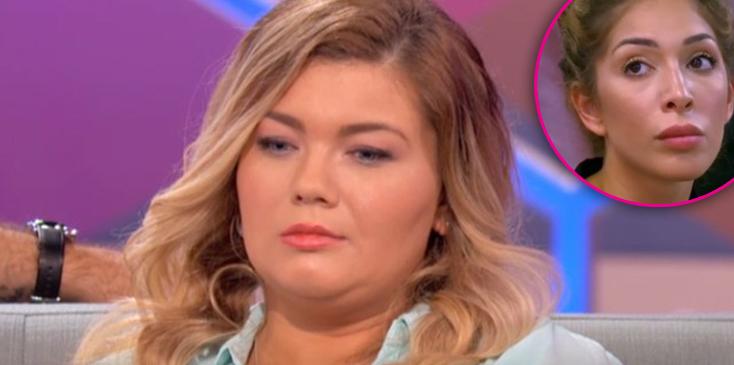 Amber Portwood is over Teen Mom OG! The MTV reality star announced on Instagram Thursday night that she's leaving the show for good!
Article continues below advertisement
"I'll be leaving #teenmomog sadly," Amber captioned a photo of the TMOG cast. "The lack of respect is too much anymore! But still sending all my love!"
Amber's announcement came less than two weeks after her explosive fight with her costar, Farrah Abraham. During the filming of TMOG's reunion special, Amber stormed on stage while Farrah and her on-again off-again boyfriend Simon Saran's segment, and blasted the two for calling her fiancé, Matt Baier, a pedophile.
Article continues below advertisement
That's when things went left and a near brawl ensued, only broken apart after MTV security swarmed the stage to separate Farrah, Amber, Matt, and Farrah's father, Michael, who also jumped on stage during the argument.
While the fight seemed to shock all parties involved it seems Amber's main reason for leaving the MTV show is over how the fight was edited. Before the reunion show even premiered, the 26-year-old went on a twitter rant about how MTV portrayed the argument.
Article continues below advertisement
"F**k ‪@MTV they cut half of what happened out," Amber tweeted. She then went into detail about what producers didn't show during the fight and her disappoint with the network.
"It doesn't show Michael Farrah's dad in my face calling me a bitch which is why Matt came out and then he put his hands on Matt first," she wrote in one tweet. "Wow 8 years and this is what I get. So much disrespect."
Article continues below advertisement
Following her announcement the reality star tweeted directly to MTV that she would return to the show if things changed. "The day I'm shown some respect by the people I've worked with for 8 years is the day I'll be back," she wrote. "I've sacrificed a lot for this show. ‪@MTV"
What do you think about Amber's departure from TMOG? Do you think she'll be back? Let us know your thoughts in the comments section!