PHOTOS
Amber Rose And Machine Gun Kelly Split—Find Out Why!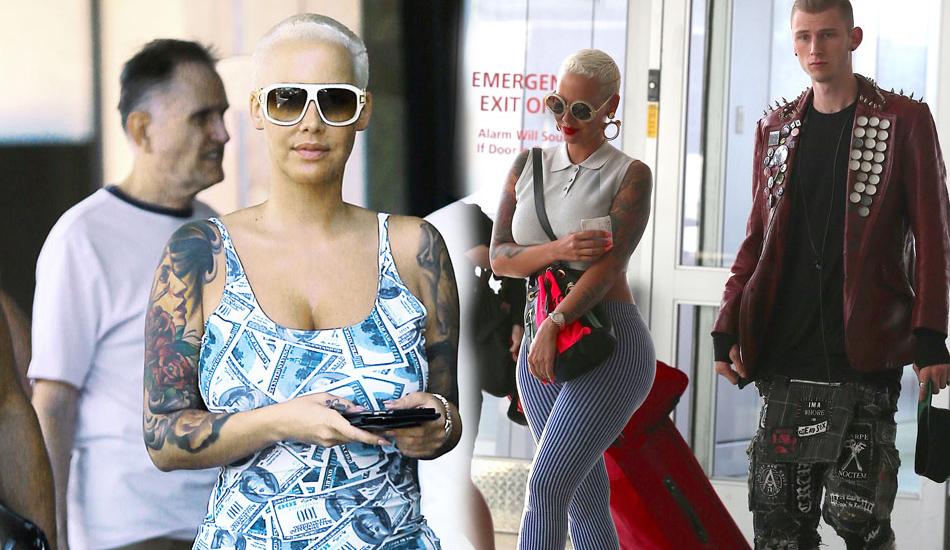 amber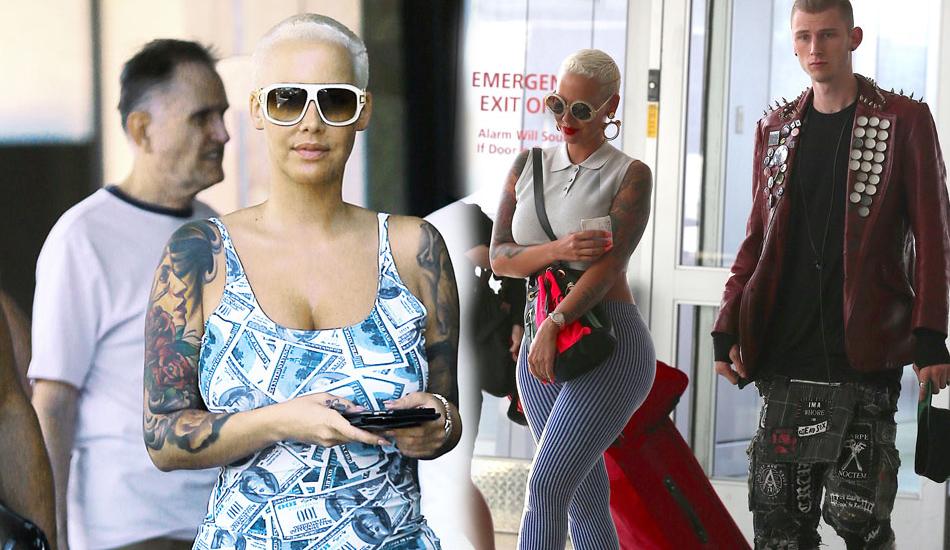 If you're curious about Amber Rose and Machine Gun Kelly's dating status, you are not alone. Over the past few weeks, the rapper has been noticeably absent from the vixen's Instagram photos, and now we know why!
Article continues below advertisement
Amber Rose exits from Nail salon in Los Angeles, CA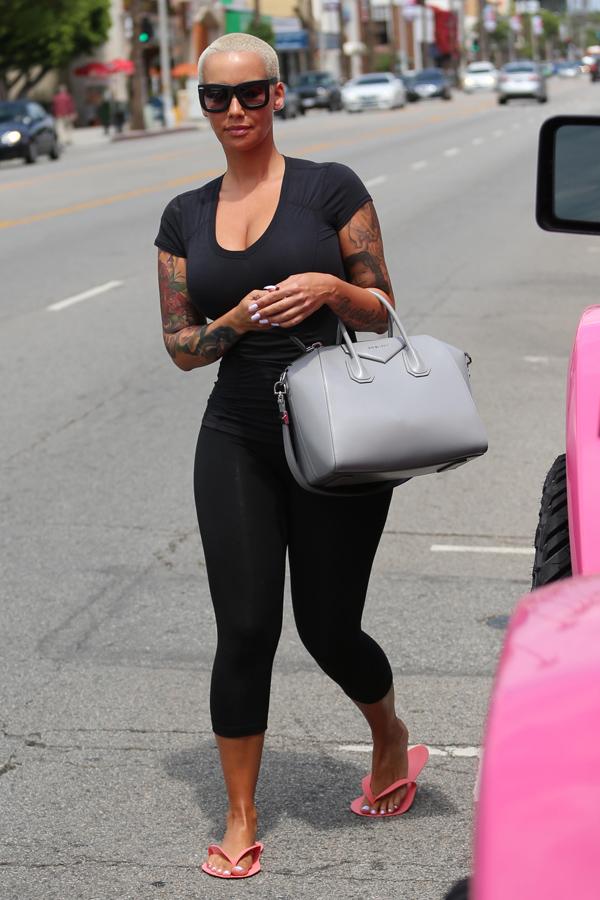 Speaking with Perez Hilton on his podcast, she admitted that she and Machine are done! "No we're not dating anymore," Amber revealed. "I think it was just a mutual agreement. We're still really good friends."
*EXCLUSIVE* Amber Rose shows off her famous derriere at JFK with beau Machine Gun Kelly **USA ONLY**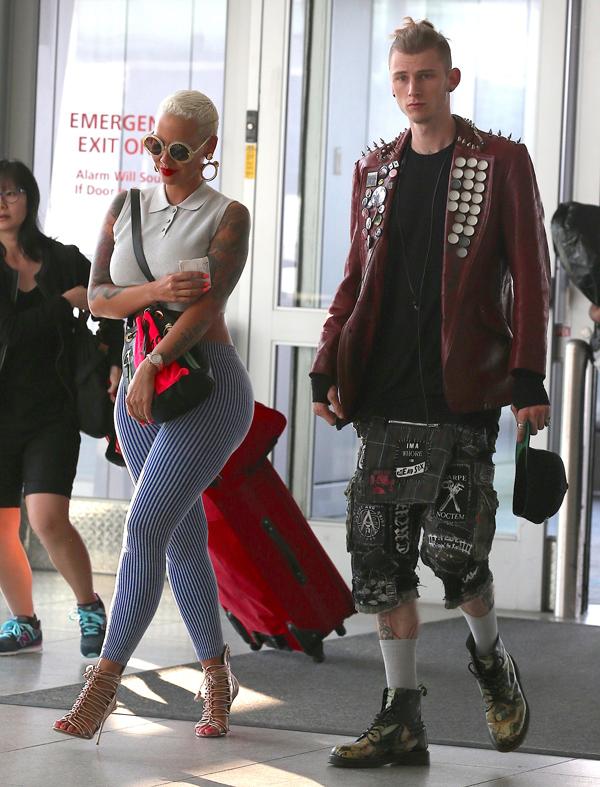 So what was the reason for the split? It sounds like she is over the tour lifestyle after dealing with it during her relationship with estranged hubby Wiz Khalifa.
Article continues below advertisement
EXCLUSIVE: Amber Rose and new boyfriend Rapper Machine Gun Kelly were seen leaving 'Macau' Restaurant in Hollywood, CA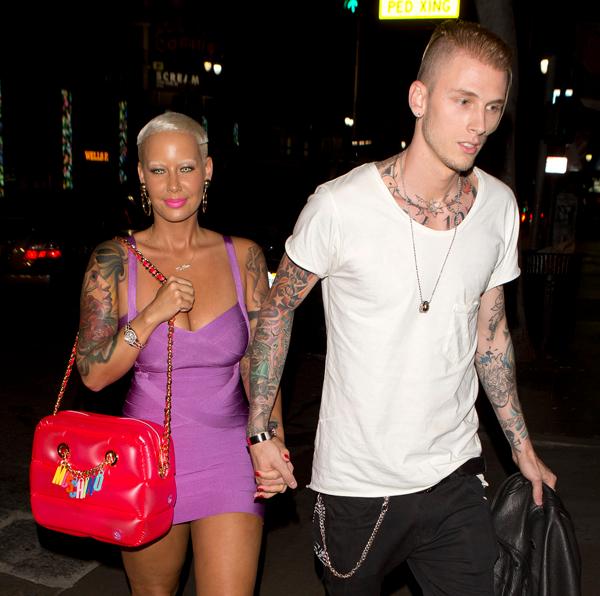 " I can't really support a man on tour anymore. I kind of did that already and I'm just not in a space where that's really what I want to do. I just need to focus on my son and my business. I'm dating other people and just having a good time."
Article continues below advertisement
EXCLUSIVE: Amber Rose spotted out in West Hollywood, CA wearing a tight fitting $100 dollar bill money printed dress.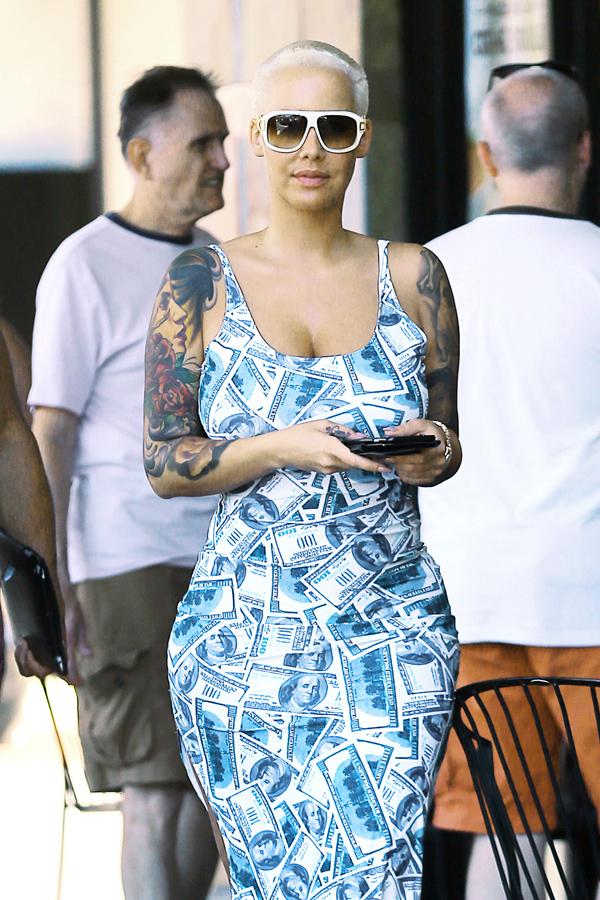 But unfortunately, if you're an average Joe, it doesn't sound like you'll have a shot at dating the beauty. "It's very difficult for me to date a normal guy," the 31-year-old said. "I've tried it and they just don't really fully understand my life. It becomes very difficult."
Article continues below advertisement
Exclusive... Amber Rose & Machine Gun Kelly Enjoy A Date Night On Mother's Day - ADD WEB FEES