PHOTOS
Amber Rose And Wiz Khalifa Spend Easter Together—Are They Back On?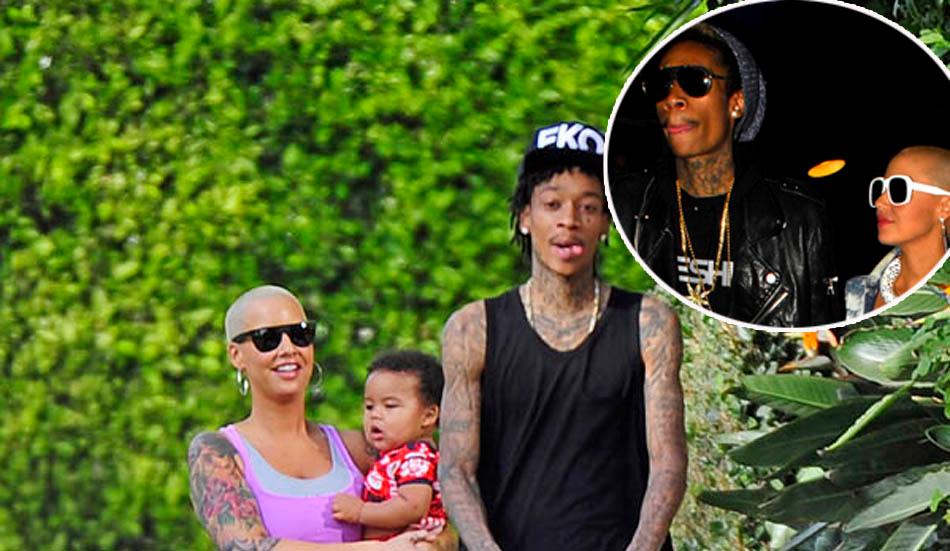 Wiz Khalifa and Amber Rose leaving Roxbury Nightclub in Hollywood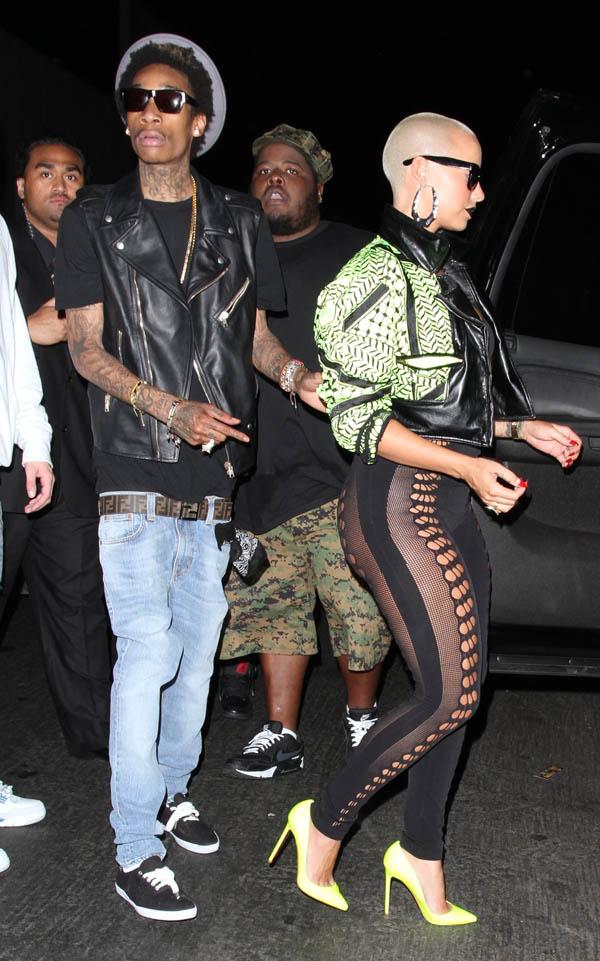 Don't count Wiz Khalifa and Amber Rose out just yet! Though they are currently estranged, after Amber filed for divorce in 2014, her sweet Instagram post last week may have been just what Wiz needed to see to consider re-evaluating their relationship!
Article continues below advertisement
EXCLUSIVE: Amber Rose, Wiz Khalifa and Sebastian Taylor out in West Hollywood, CA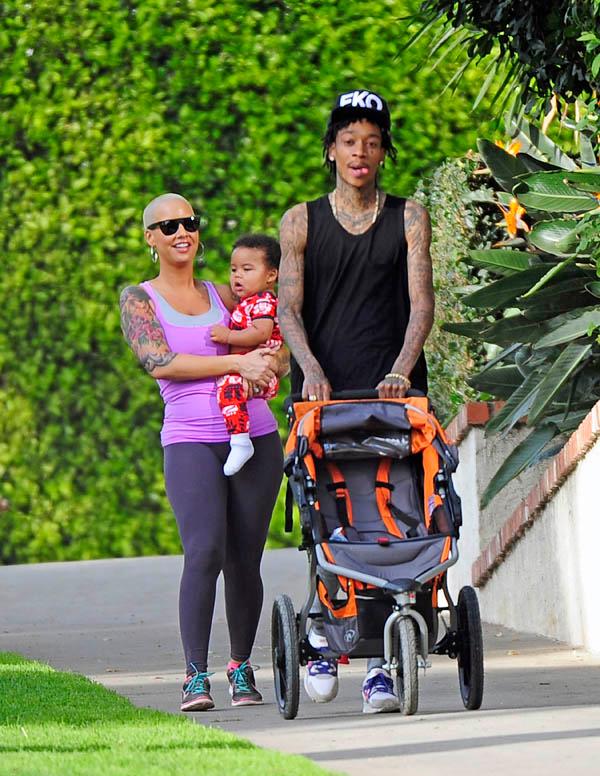 The two reunited to spend Easter with their son Sebastian at a big party Tamar Braxton threw in Calabasas. And according to reports, the rapper was super affectionate with Amber, and they even hugged a number of times!
Amber Rose and Wiz Khalifa leave the Guns and Roses show at the House of Blues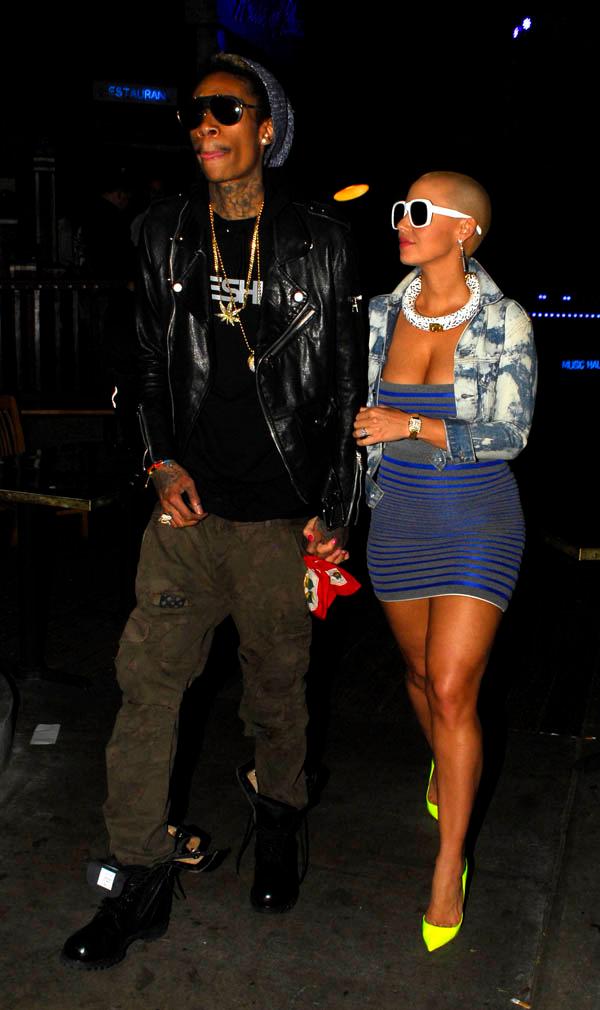 The former couple even left the crowd to go and hang out alone! It sounds like they may be rekindling their romance. This is super exciting, considering just days prior, Amber made her feelings for Wiz known, posting an emotional post about him on her social media page.
Article continues below advertisement
File photo of Wiz Khalifa and Amber Rose at the 2012 MTV Movie Awards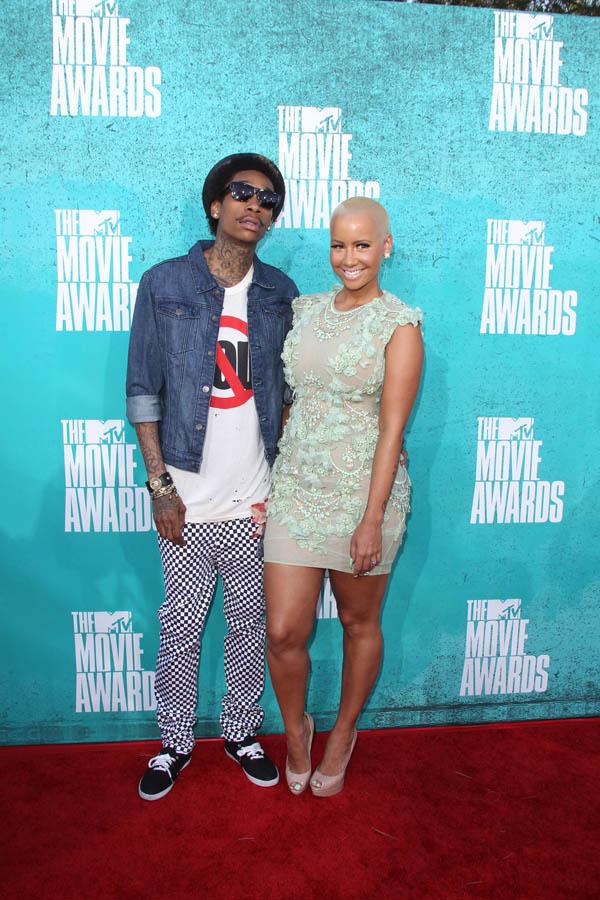 Posting a sweet picture of the two kissing, Amber wrote, "My #ManCrushEveryday you know what it is.... We went wrong somewhere and even if we never ever get back together ( Even tho I pray, dream and hope we do) he will forever be the love of my life."
Article continues below advertisement
EXCLUSIVE: Rapper, Wiz Khalifa spotted holding his adorable son, Sebastian Taylor Thomaz as they arrive in Los Angeles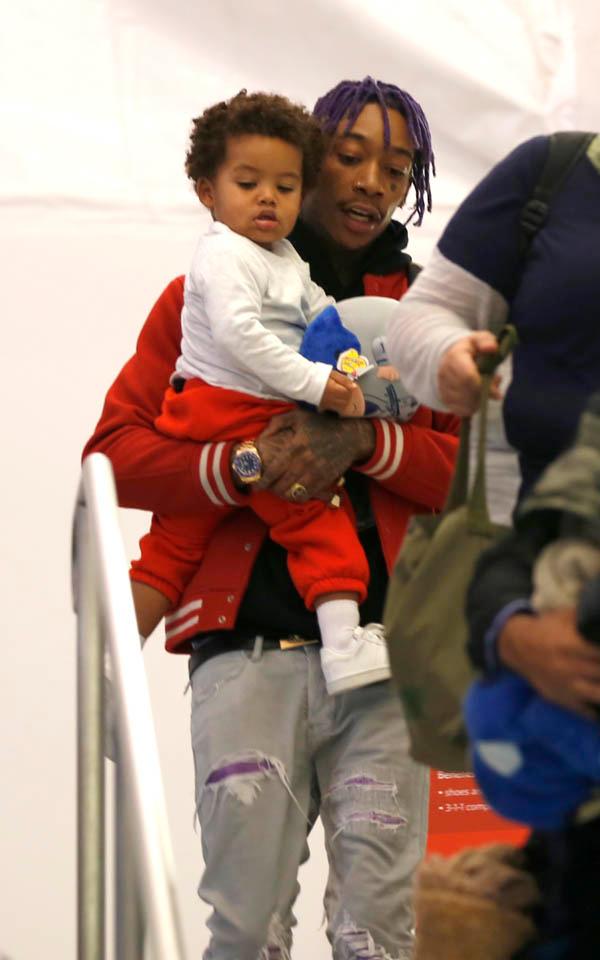 "The media doesn't make it easy but f-ck them we gotta live for reality and not society. We forever have a bond because we made a beautiful baby from our Love. Through all the ups and downs of our relationship my heart still beats for him every single day. I'm sick of putting on a front like I'm happy without him. I'm not. He makes me happy. He's the only one who can. Regardless of how our lives Turn out in the long run he will always be the skinny tatted up stoner that has my heart."
PHOTOS: Amber Rose Calls Wiz Khalifa Her 'Man Crush Everyday'
Article continues below advertisement
EXCLUSIVE: Amber Rose leaves the Beverly Hilton Hotel