PHOTOS
America Ferrera Presents Eva Longoria With The Bill Of Rights Award At ACLU Dinner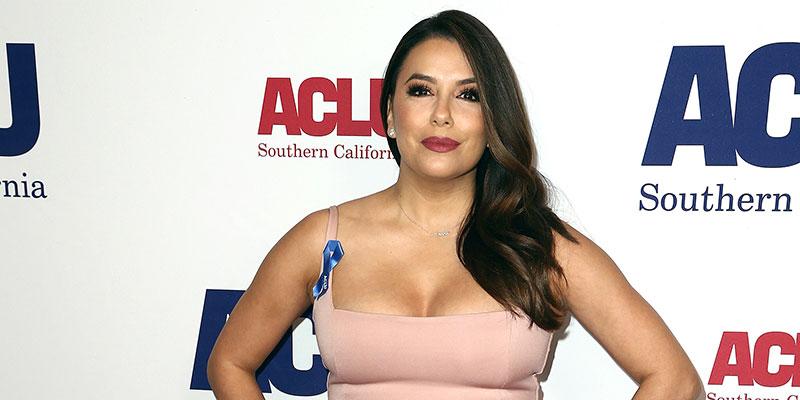 Talk about being united in sisterhood! America Ferrera was all smiles when she presented a major award to Eva Longoria over the weekend. Read on for latest.
Article continues below advertisement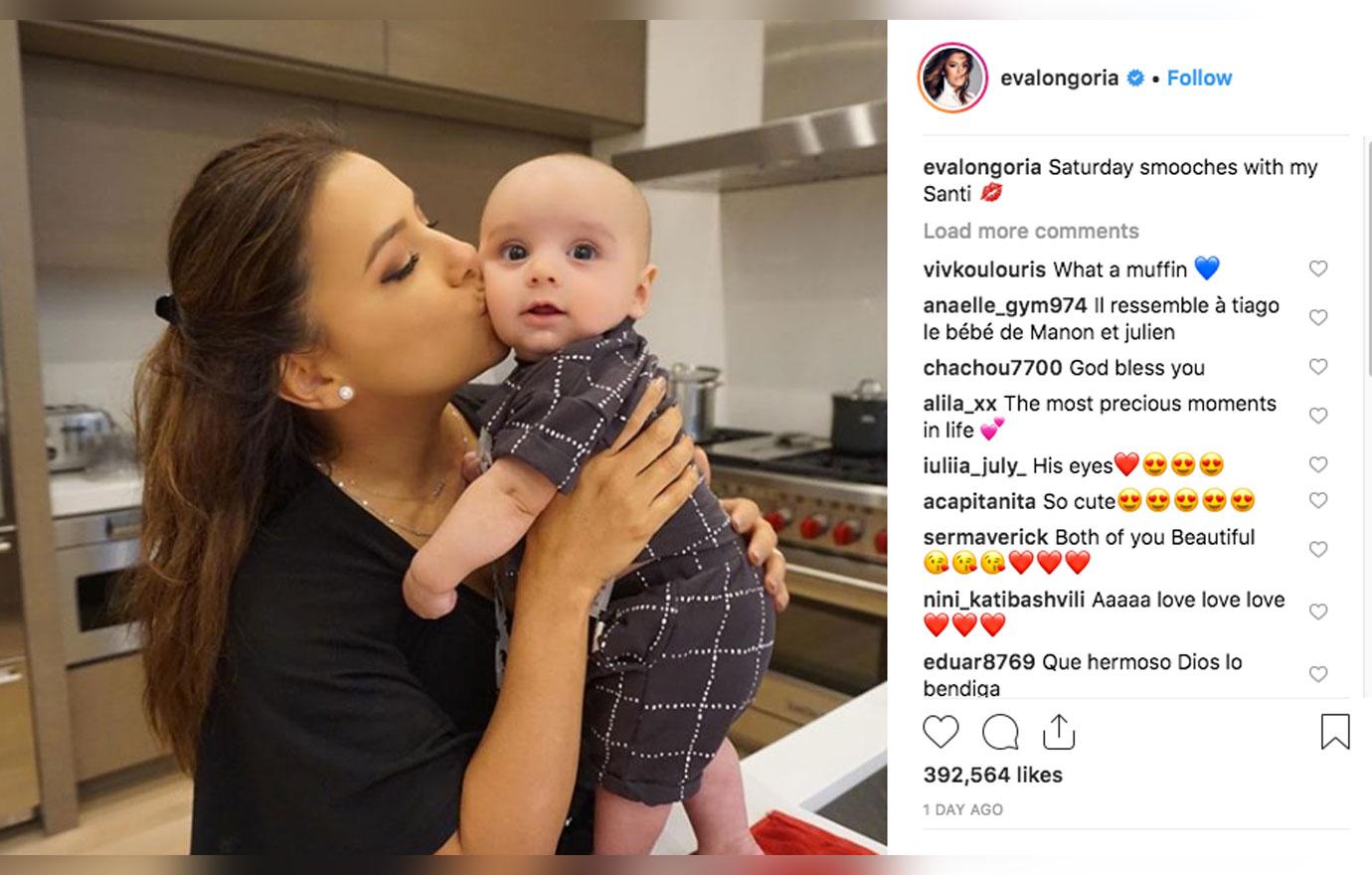 It's been just about six months since Eva welcomed son Santiago into the world and the busy new mom has barely had a chance to relax since giving birth.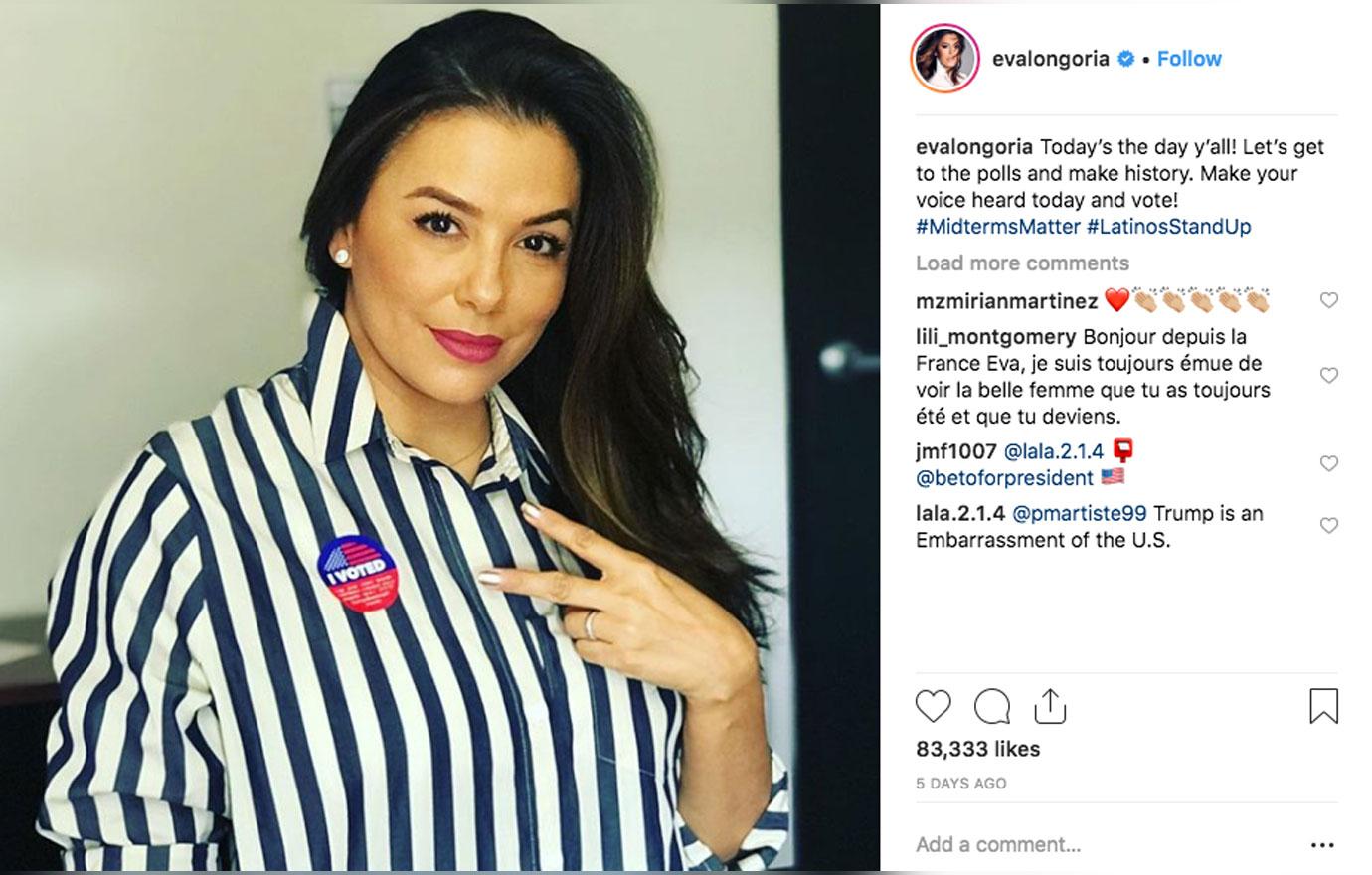 For the past several months, she's been hitting the streets to encourage the Latino vote in the midterm elections, along with America, Zoe Saldana, and Rosario Dawson.
Article continues below advertisement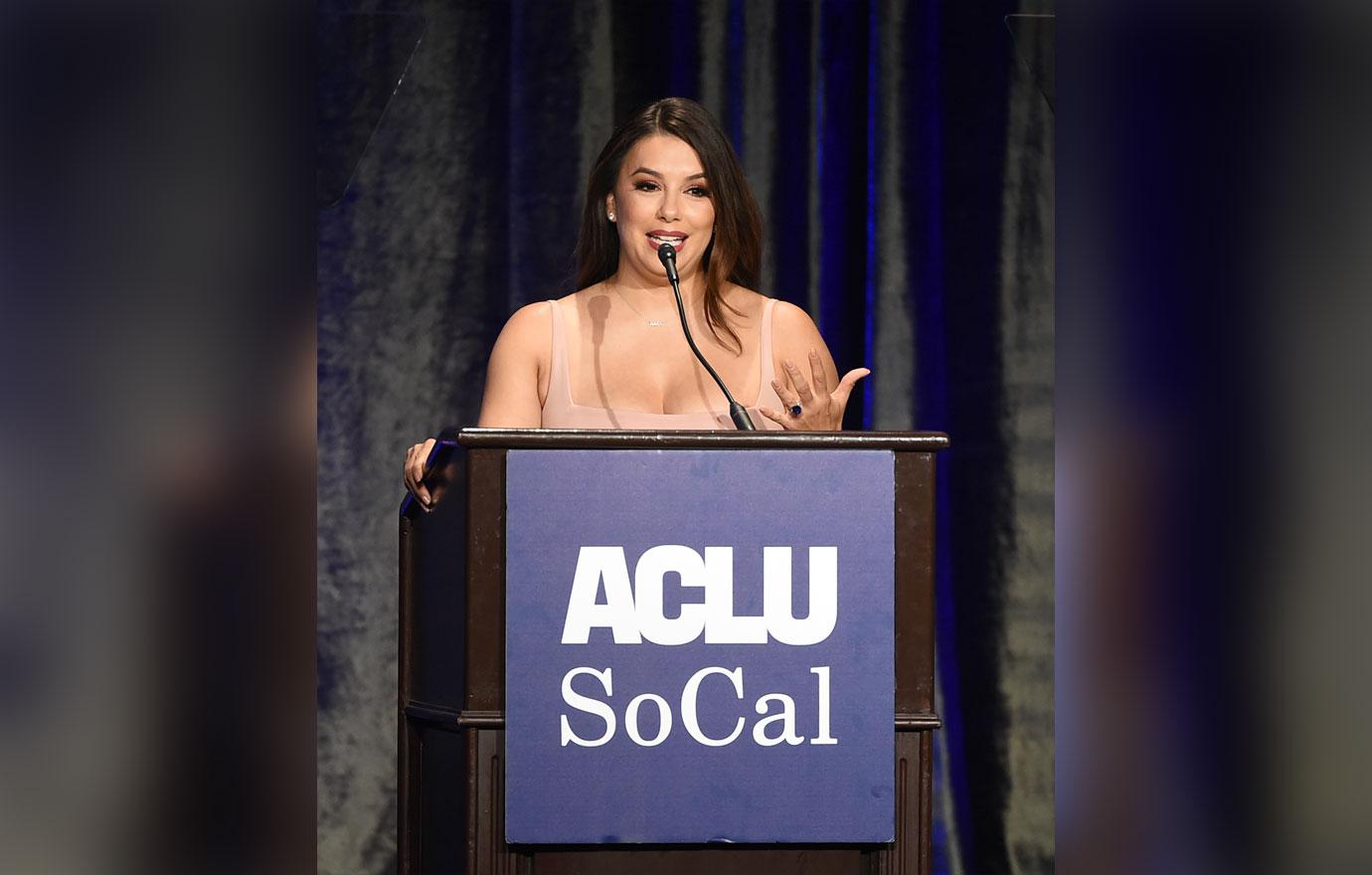 And now the 43-year-old has just won an award for all her community service and hard work at the ACLU's Bill of Rights Dinner held in Beverly Hills on Saturday.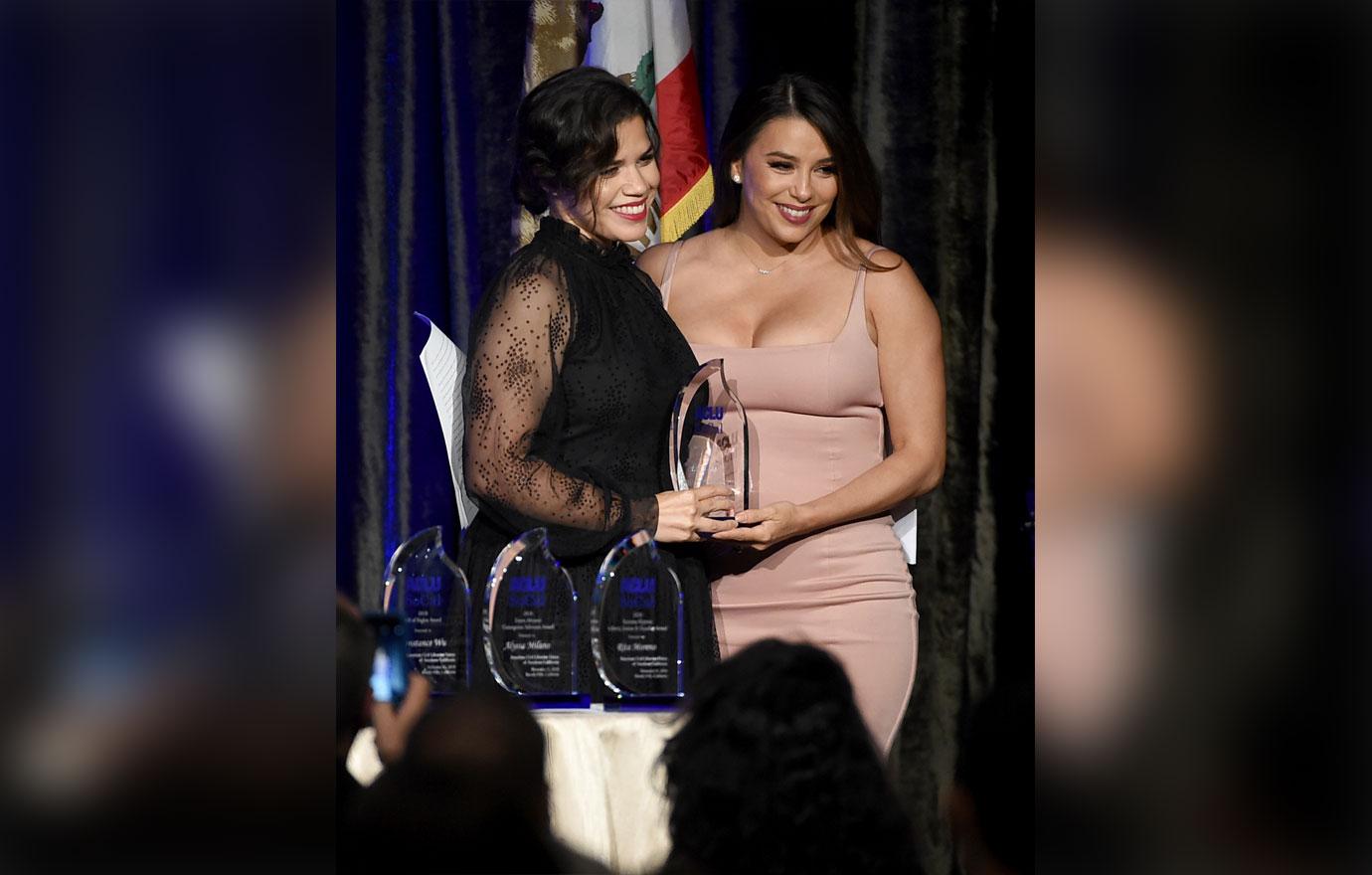 It was presented by America, who also just had a baby in May. The two new moms looked absolutely stunning on stage together. America wore a gorgeous black lace dress.
Article continues below advertisement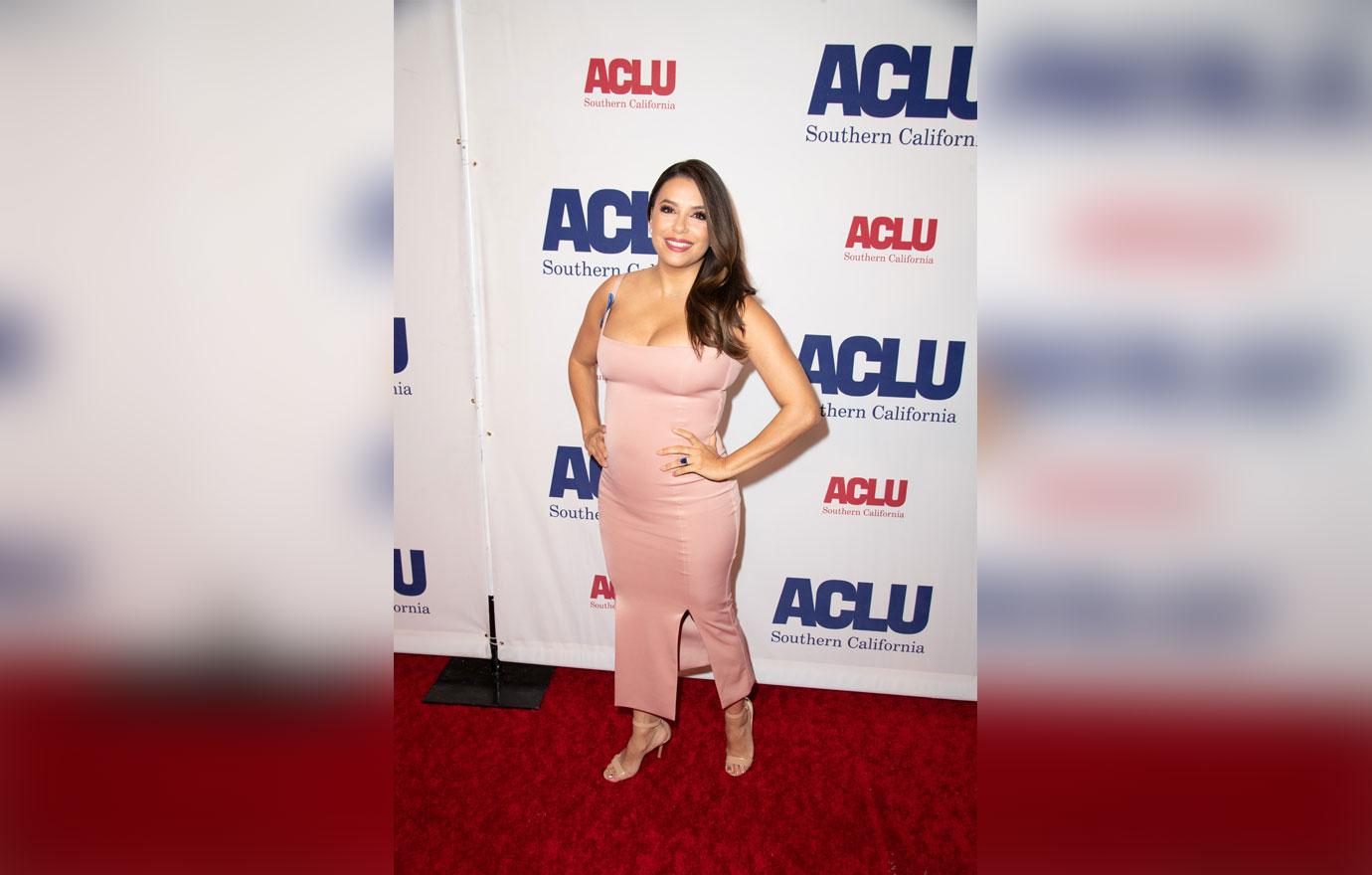 And Eva wore a form-fitting nude-colored dress that showed off her curves. She celebrated the moment on Instagram with a pic of herself with America and captioned it, "What an honor to be honored by this beauty! I'm always in awe of your activism and intelligence and dedication to others. I love you hermana! And thank you to the @aclu_socalfor the award and all the work you continue to do! #ACLU #Sisters"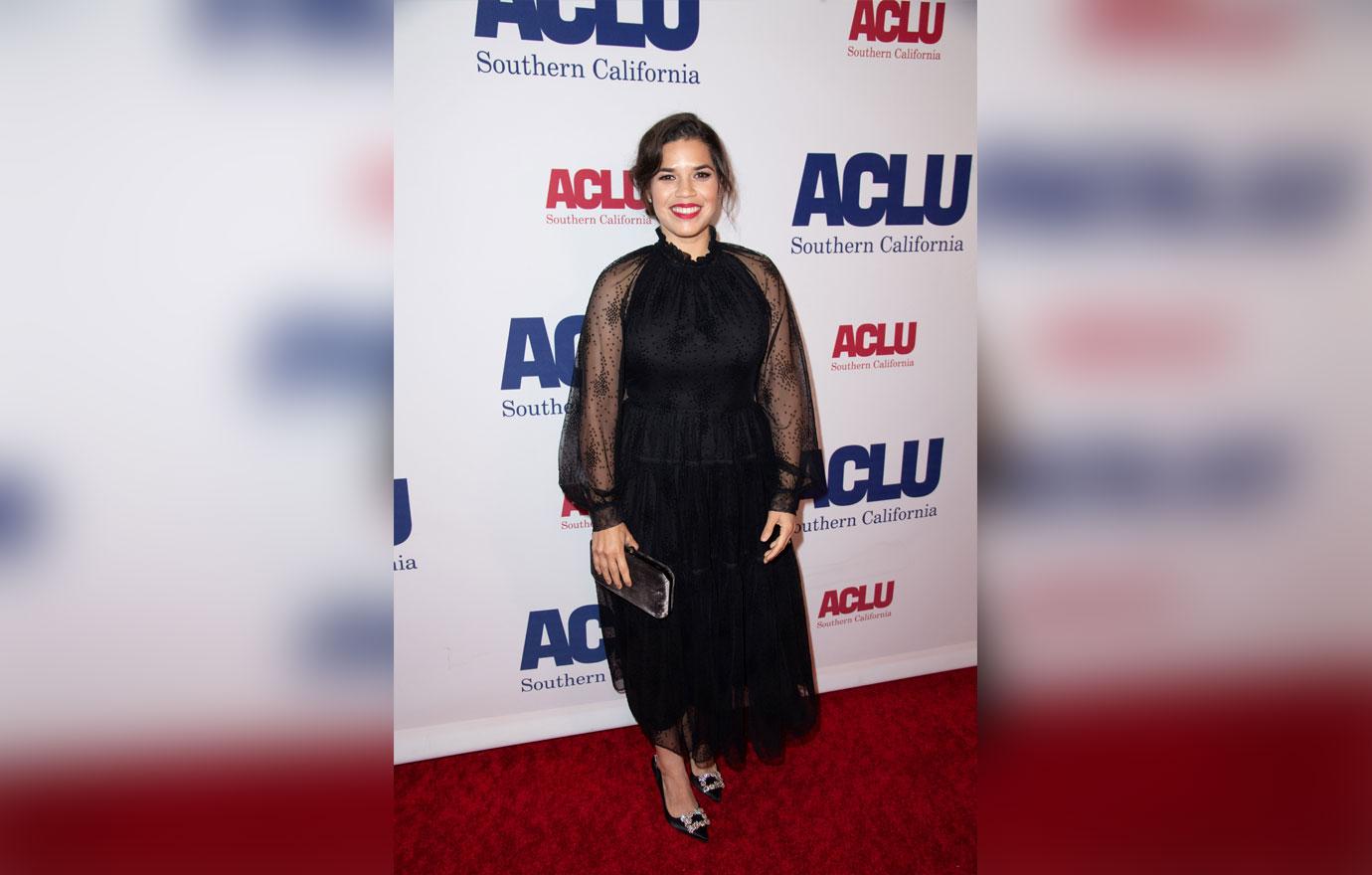 What do you think about Eva and America's new mommy style? Sound off in the comments!